Great tips for families planning to spend some time in Cocoa Beach, Florida. Know where to stay and what to do while playing at the beach.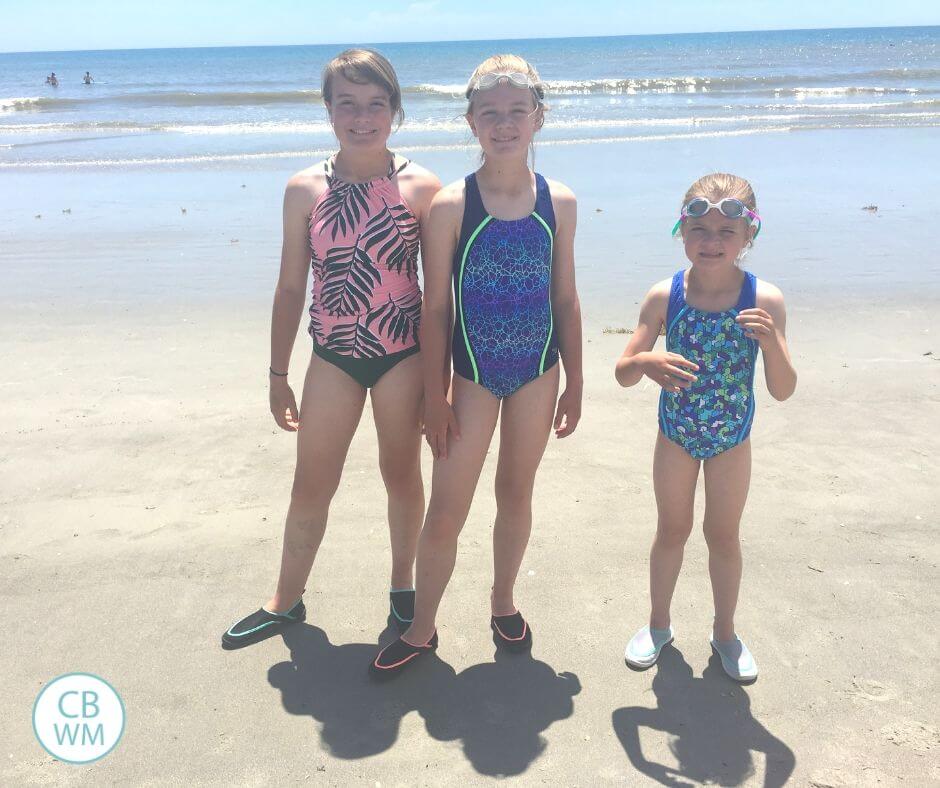 We couldn't visit Orlando, Florida without having some beach time. We have a lot of amazing things where we live, but the ocean is not one of those things. We were in Florida over two different Sundays and we felt like the beach was a great Sunday activity.
---
Read: Orlando Travel Itinerary for Families
---
Cocoa Beach is only about a 45 minute drive from Orlando. It is also close to Cape Canaveral and a great place to stay if you want to hit Kennedy Space Center. The beaches are beautiful and the water is warm. Apparently, there is debate between a couple of states as to who has the best beaches out there. I think your preference might depend on what you like to do at the beach. For me, Florida beaches are amazing.
A day at the beach is always very relaxing and fun for me as a mom. My kids love the sand and love the water. We don't have the ocean here, but we have lakes and my kids are always easily occupied and entertained at the beach.
Where To Stay At Cocoa Beach
There is no shortage of hotels right along the beach in Cocoa Beach. We stayed at a couple of different hotels while there. One was Cocoa Beach Suites. It was inexpensive but dirty. I wouldn't recommend it for anyone who is staying with little ones. I wouldn't want them hanging out on the carpet there. We also stayed at the Best Western. That was great–I would stay there again.
See a video of each hotel here.
What To Do In Cocoa Beach
For us, being in Cocoa Beach was all about being on the beach and playing in the water and sand. You can body surf and body board. There are other things you can do like charter fishing or golfing. There are some museums. There are various water sports you can look into like surf lessons from Ron Jon's and parasailing. You can find some ideas and contacts for rentals here.
Be sure to hit up Ron Jon's Surf Shop while you are there. This is famous world-wide and a must-stop shop even if you just walk around for a few minutes and leave. They also offer surfing lessons, so if that is of interest to you, check that out.
And of course, you can easily take a trip to Kennedy Space Center while staying in Cocoa Beach.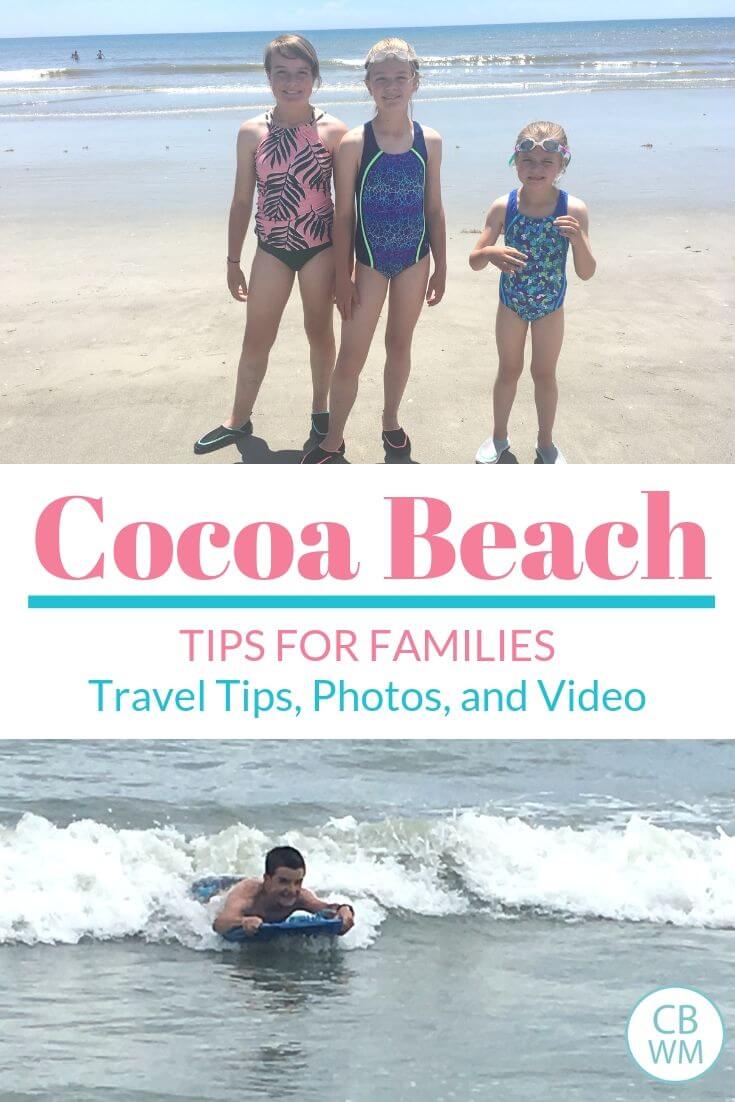 Cocoa Beach Photos and Video
Cocoa Beach Tips
Since we flew to Florida, we didn't have a lot of space to back the ideal beach setup with us. Fortunately, we were not the first tourists in that situation, so there are lots of ways you can rent chairs and umbrellas for the beach.
Our first day at Cocoa Beach was the day we had slept at Cocoa Beach Suites. It is a little ways south of the Cocoa Beach Pier. There are places to park to access the beach if you turn east down various little roads.
The beach in this area was not as touristy and therefore not as busy. We rented some chairs and an umbrella from a shop near Ron Jon's. It is imperative to have some reprieve from the sun so you don't have to be in the sun the whole day.
A great item to easily pack in your suitcase or carry on is an outdoor blanket that folds up compactly. We have this one from BEARZ.
When we stayed at the Best Western, we were right by the Cocoa Beach Pier. Downside is it is typically more crowded, but with that come perks. There are a couple of vendors right on the beach who rent out chairs and umbrellas. You don't have to haul them back and forth, which is a huge perk. They also rented out body boards
For us, some sand toys were essential for hanging out at the beach. So we backed our sand buckets to take to the beach. While we were there, I shared this on Instagram. Someone messaged me about collapsible sand toys! I didn't know they were a thing! You can pick some up on Amazon.
Be sure to use sunscreen. The rub-on kind is usually more effective than the spray-on kind. A rash guard can be super helpful for preventing sunburns.
You will want to pack plenty of water to drink and snacks.
When it is time to go, baby powder is very effective for removing sand from your body. This is especially nice for little kids who tend to get sand everywhere.
Conclusion
We really enjoyed our time at Cocoa Beach. I think we could take a whole week and just hang out at a beach and love it.
Related Florida Travel Posts