L'ANGE Hair Products and Tools Review. The best L'ANGE products. Honest review about the L'ANGE hair products. Do they work? Are they effective?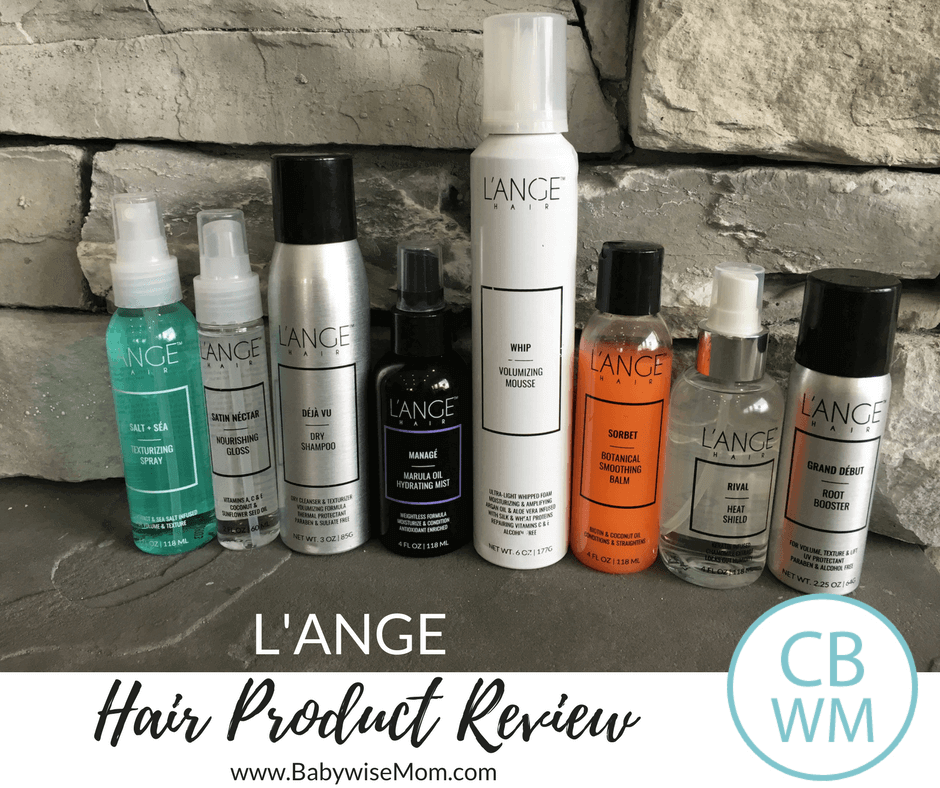 It is amazing what a good hair product can do for your hair-do. Hair products can do a lot to protect your hair, boost it up, and calm it down.
In this post, I am discussing my favorite products from L'ANGE. If you would like to know how to choose the best curling wand size and material for you, see my post on choosing the perfect curling wand.
Ready to buy? Use the code CHEERS for the following:
– 30% off GIFT SETS
– 60% Off HAIR CARE
– Extra 30% off tools
– All Brushes 50% off
– 50% off All Accessories
Click here and use the code CHEERS.
L'ANGE HAIR PRODUCTS
Here are the L'ange hair care products I have tried and what I think of them.
Grand Debut Root Booster
I will start with my very favorite product–the Grand Debut Root Booster. This helps your hair not be flat. I love it no matter how I style it–with a curling wand, natural curl, or straightened.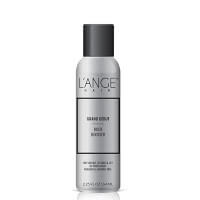 Rival Heat Shield
My next favorite is the Rival Heat Shield. It is great for protecting your hair against heat. You don't necessarily see the results immediately, but I like to keep my hair healthy so this is a must-own for me.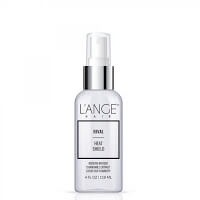 Sorbet Botanical Smoothing Balm
This is a leave-in conditioner. This is great for cutting frizz. I apply this to my ends every day no matter the hair-do. The botanical smoothing balm helps keep frizz down and helps keep my hair looking healthy. It is like a cream but lighter than that.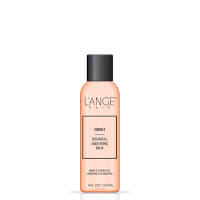 ---
Get your L'ANGE hair products here!
---
Whip Volumizing Mousse
My next most-used item is the mousse. I like to use it on my hair to hold curl instead of hairspray. My hair is fine, so extra product just weighs it down so I like this better than hairspray. It keeps the hair nice and light without crunch. I must say, I have used other mousse from the drug store that works just as well, so this wouldn't be a must-own for me.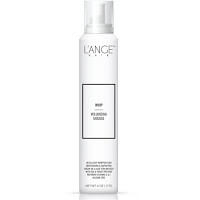 Manage Marula Oil Hydrating Mist
I use this every time I do my hair straight. It is very smoothing and moisturizing. It doesn't take very many sprays to get it all over your hair, so it lasts forever.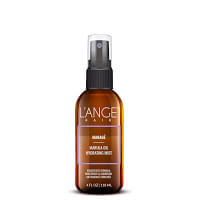 Salt+Sea Texturizing Spray
This is something I use when I do my hair naturally curly. A lot of people like to use it to add a more textured look to the curling wand look. I don't love it with my hair for a curling wand, again, because I like as little as possible on my hair, but a lot of people with fine hair swear by it. They say it helps hair look thicker and hold better. I love the Sea Texturizing Spray for natural curl.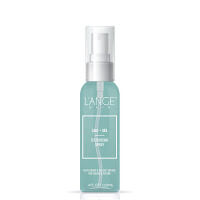 Deja Vu Dry Shampoo
Before I tried this shampoo, I hated dry shampoo. This one is fantastic. I have very dry hair, so I don't have a lot of need for dry shampoo, but if I am doing a third day hair (washed it two days ago), this is very helpful to help hair look better. It isn't all white and heavy. It doesn't leave your hair feeling coated in grossness. It looks like you just washed it. I love it for Kaitlyn's hair on a second-day hair. She has more oily hair, so this is fantastic for her.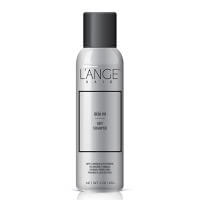 Satin Nectar Nourishing Gloss
This is another product to control frizz. I find the use very similar as the Sorbet. I think this is better to use on second or third day hair. The Sorbet is best on freshly washed hair. So I will use this on second or third-day hair. But I think you can easily get by with either this or the Sorbet. I use the Sorbet more often.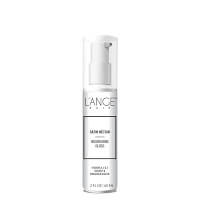 If you want to get your own products, use my L'ANGE link here (affiliate). You will automatically get 50% off of all regular priced items in your cart! If for some reason you don't have the discount when you checkout, use the code "Babywise" to get the discount applied.
L'ANGE also has other products I haven't yet tried. They have a detangler, hairsprays, shampoos, conditioners, a shine spray, hair lotion, hair masque, gel mousse, towel, and even products for men. Keep reading for a review of the hair tools I have.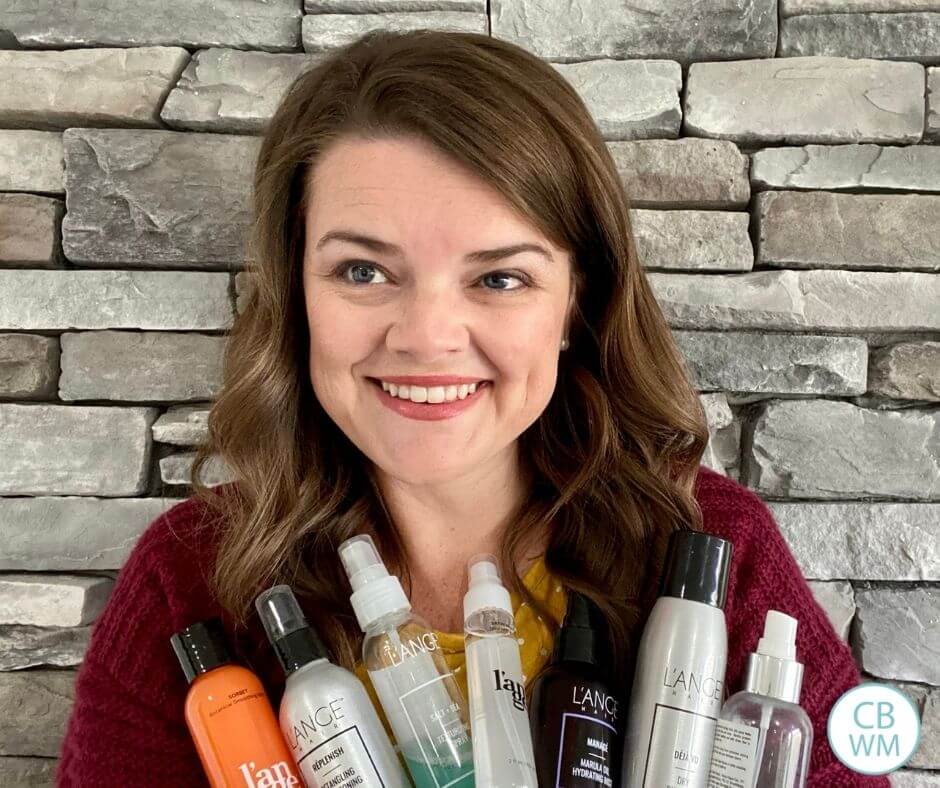 Ready to buy? Use the code CHEERS for the following:
– 30% off GIFT SETS
– 60% Off HAIR CARE
– Extra 30% off tools
– All Brushes 50% off
– 50% off All Accessories
L'ANGE Hair Tools
The hair products are awesome. The hair tools are equally as awesome! Here are the tools I have.
Whenever you are buying a hair tool, I recommend you pay the extra money for the tool with temperature control. It is so great to be able to adjust the temperature for your own hair. These tools also have auto-shut off typically, which is always a handy feature (especially if you have teenagers using them).
Curling Wand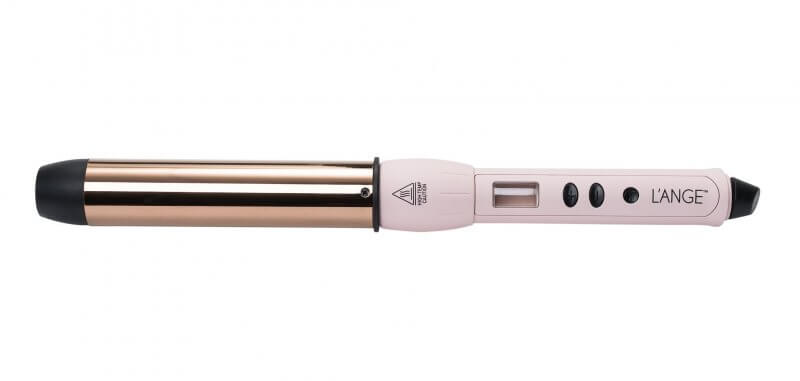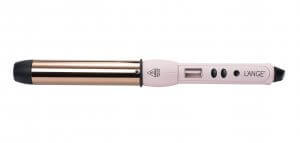 I borrowed other curling wands from friends before deciding to take the plunge and try out a wand from L'ANGE. I LOVE their wands.
I have the Ondule curling wand and the Lustre curling wand from L'ANGE. I have titanium and ceramic with titanium barrels. I also have one with ceramic barrel.
The wands all come with a glove so you can protect your hand. I recommend using the glove when you first start curling your hair. Once you get it down, you might not need it anymore.
I have some posts to help you decide what wand to get:
Flat Iron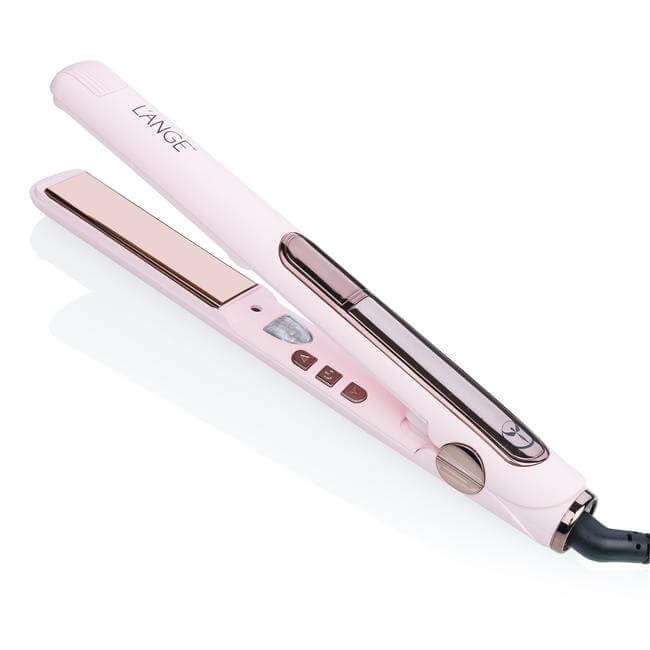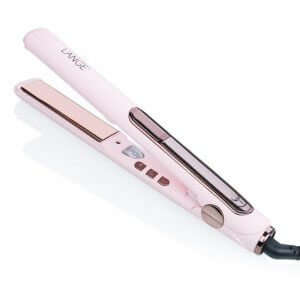 I have the Le Reve flat iron in titanium. My flat iron I had for a decade broke one day, so I decided to give the L'ANGE flat iron a try. I had many of their products and tools and had loved everything so far.
The flat iron is great! What I love about the Le Reve is that I can adjust the heat setting to the best temperature for my hair.
This has infrared technology to help prevent damage to your hair, also.
They do offer ceramic flat iron options if you prefer that for your hair over titanium. Ceramic plates can help lessen heat damage to your hair.
Le Vite Straightening Brush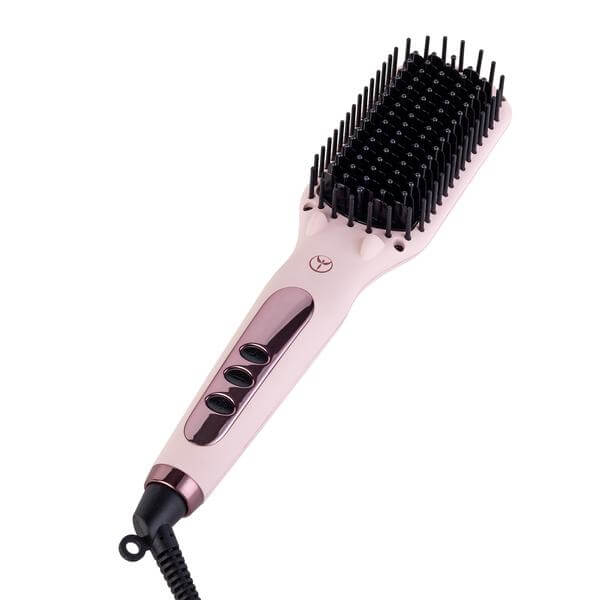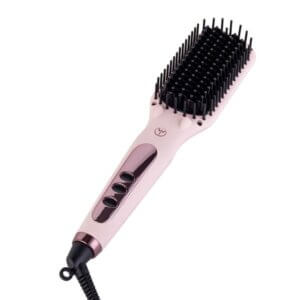 This is my new favorite tool and my go-to daily tool. It straightens my naturally curly hair easily and leaves it with some texture. I use it
Soleil Hair Dryer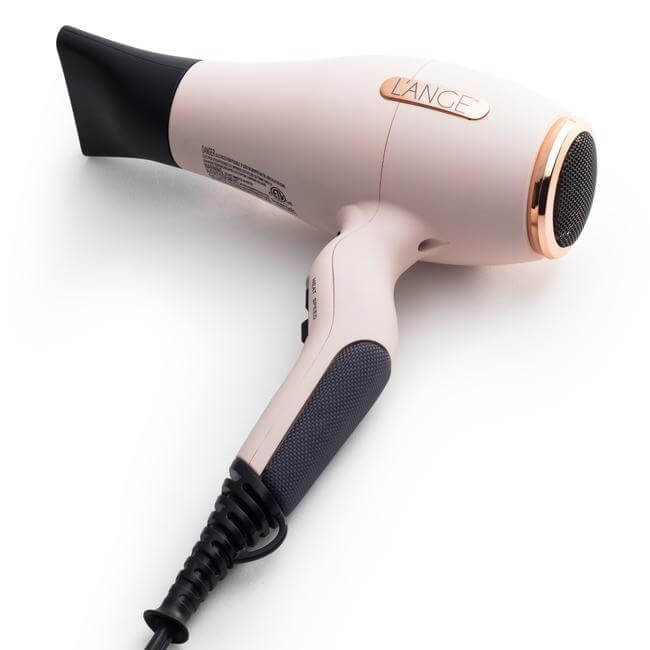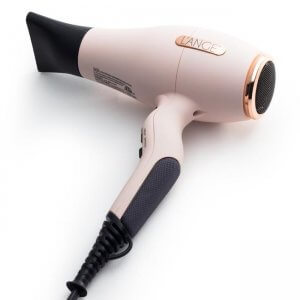 I have the Soleil hairdryer from L'ANGE. It advertises that it reduces frizz, and it really delivers! I see it in my hair and in my girls' hair.
I have natural curl in my hair, so it can really be frizzy when I blow dry it straight, but with this, my hair is actually smooth! It also reduces the little flyaway hairs that stick up on top of your head. I have gotten this blow dryer for Kaitly, McKenna, and myself.
It also cuts the time it takes to blow dry your hair down significantly, which is a big win.
Get your L'ANGE hair products here!
Hair Wrap Towel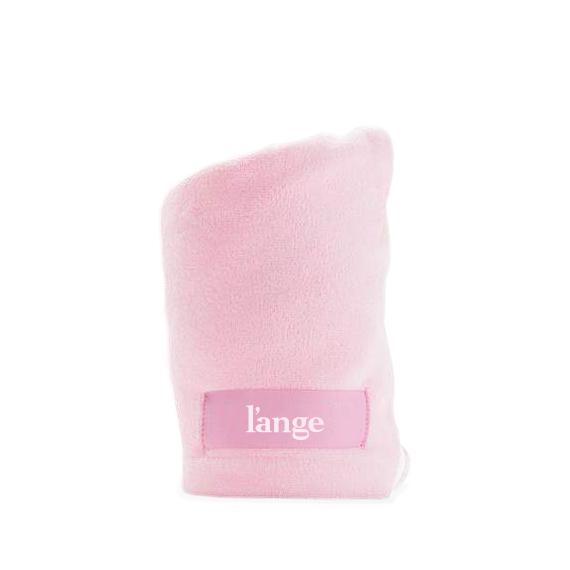 Sigh. I want to be able to give this product a glowing review. But it is mixed.
I have used microfiber towels for years. I love them. Mine had gotten to the point of needing to be replaced, so I decided to give this a try.
The towel is amazing. It absorbs water from your hair very efficiently. This allows you to cut dry time on your hair, which prevents heat damage.
The only negative to this towel is that the button used to hold it in place on your head came off a couple of months after I started using it.
It isn't a HUGE deal. I can sew the button back on, but that takes extra time. It has been months and I haven't done it yet. I find it frustrating to have something wear out a couple of months into using it.
I do still use it to just squeeze the moisture out of Brinley's hair before I do it.
Sienna Paddle Brush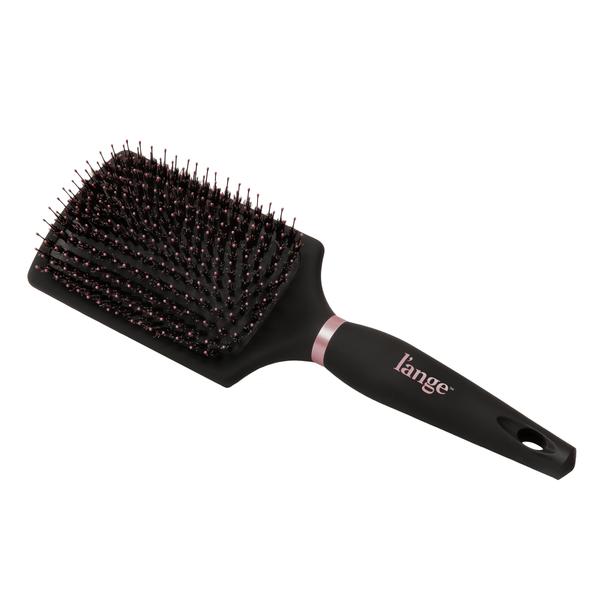 L'ange also sells hair brushes.
This brush can be great for certain hair types, but is not great for all of them.
This brush is a combination of nylon and 100% boar bristle. The boar bristle helps redistribute your hair's natural oils, which can help make it so you can go longer between washing.
I do not use this brush unless I am about to get in the shower and wash my hair. It makes my hair very frizzy and poofy. I have natural curl and do not have oily hair at all.
This brush is fantastic for McKenna. McKenna has oily hair and the brush makes her hair smoother (as it is supposed to). It also helps get tangles out of Brinley's hair. Her hair is not oily but also is not dry.
Siena Wide Vented Brush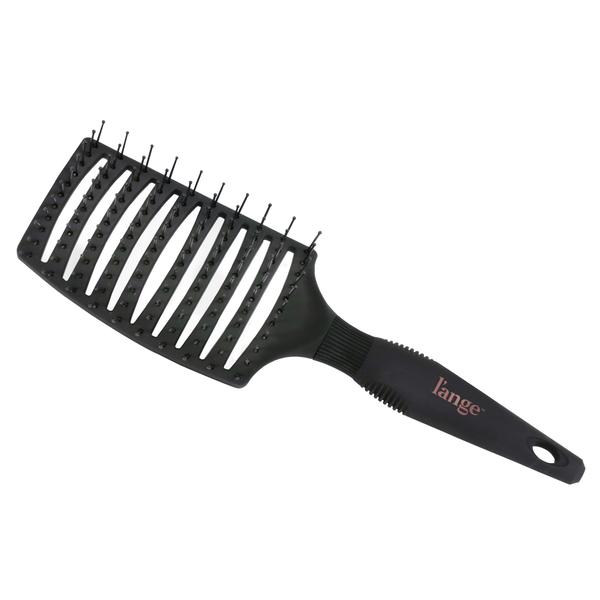 This is a brush I didn't think was much to look at and had no interest in. My husband got it for me for Christmas last year and I LOVE it.
It says it is ideal for straight, wavy, or curly hair, so it makes sense it would work for me. It is vented so it really helps with air flow if you use it during blow drying. This works for everyone's hair in my house. It also works well for thick hair.
Ready to buy? Use the code HC50 for 50% off haircare! You can also use GIFTBOGO for buy one get one 50% off everything!
L'ange Hair Tools I Haven't Tried Yet
Here are some popular hair tools I haven't tried yet. If you see one you are interested in and want me to try before you buy, let me know in the comments!
Le Duo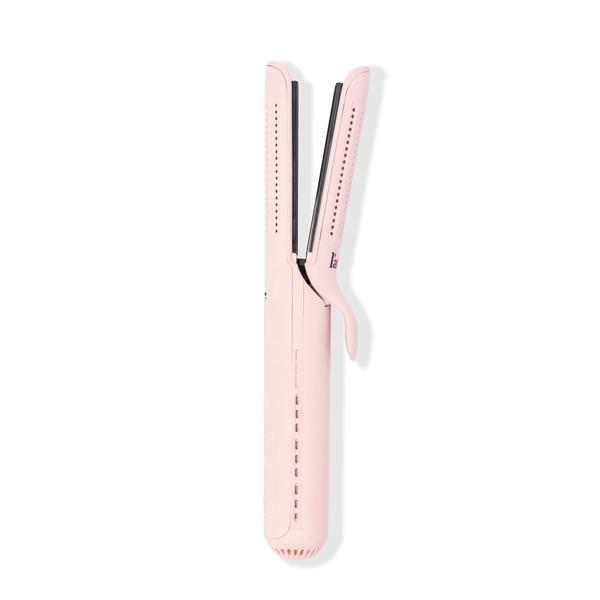 This tool is like a flat iron and curling iron in one. It has a clip like a curling iron. A neat thing about it is it has tiny air vents that cool your hair as you curl it. It has the 360 power swivel cord and also has dual voltage for travel!
Something I like about the idea of this product is the 2 in 1 functionality. It is a hair straightener and curling iron all in one. So you can have straight hair, waves, or curls all with one tool.
I wonder if it would work well for people with hard to curl hair because the curls would be cooled and locked into place as you go. It is made for all hair types and they say it is ideal for medium to short hair lengths.
There is also a Le Duo Grande. The difference here seems to primarily be that this one is better for those with hair that goes past the shoulders. It also had a bulit-in stand to protect the counter tops.
It looks like a great easy-to-use airflow styler that would be worth trying!
Le Volume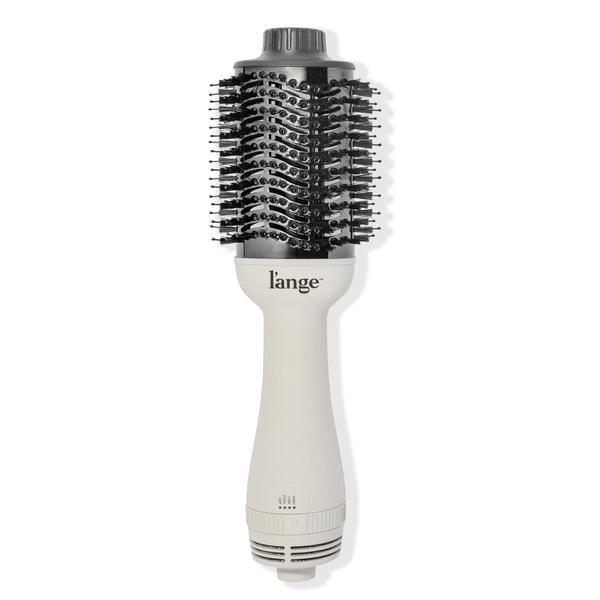 The Le Volume is a very popular brush dryer. It is a blow dryer and round brush in one. I can never use a blow dryer and round brush; it is too much work for me. So I like the appeal of it being one tool to make it easier to use.
You can control the heat and airflow with this handy tool.
Note: I shared the bone color of this tool to bring to your attention the fact that L'ange offers most tools in the colors of blush (pink), black, and bone currently.
Related Post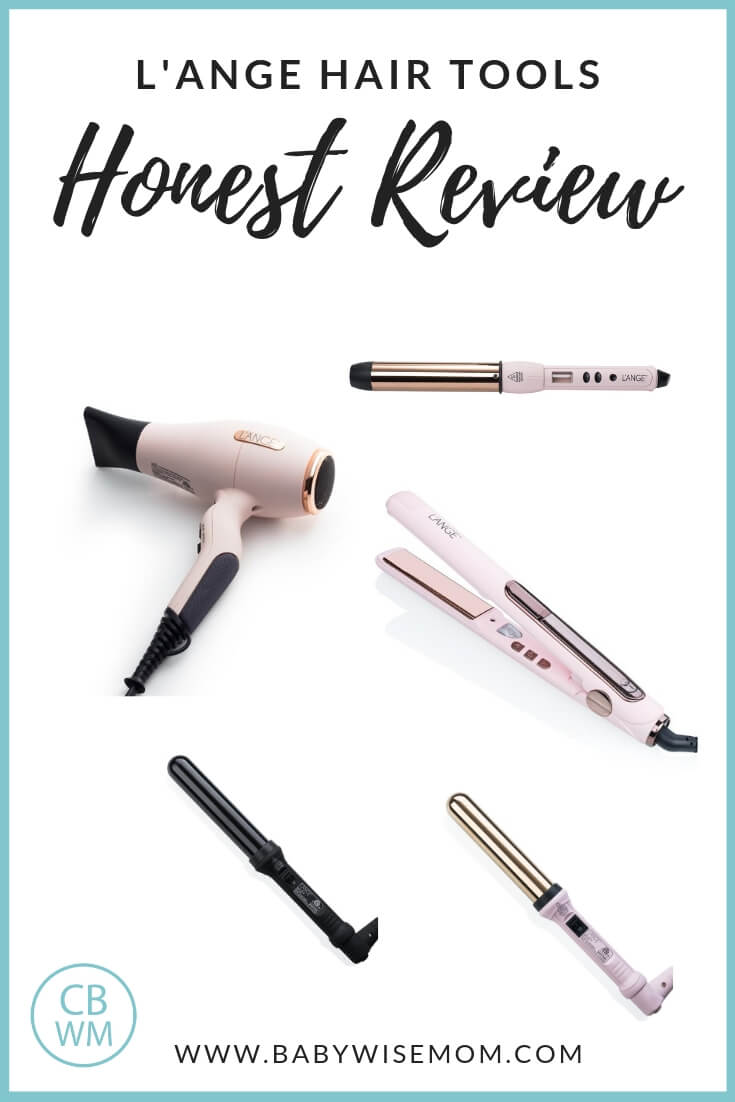 This post originally appeared on this blog in 2018