L'ange curling wand review: how to choose the right L'ANGE curling wand for your hair type. Know which size and which material to get for your hair.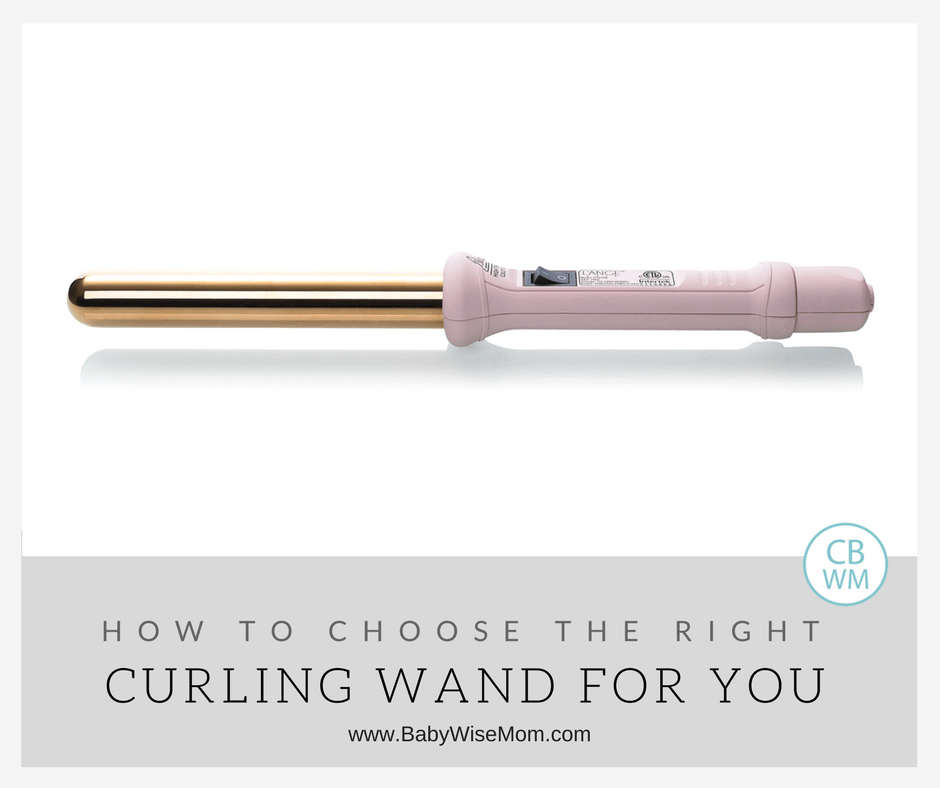 I have only been using a curling wand for about two years now, and I am completely in love with it! I love tools that help me to look great in a short amount of time, and a curling wand definitely does that. I can curl my hair in about ten minutes and it looks like I spent a whole lot longer getting ready.
I did a lot of research before settling on a curling wand. I could have gone with a very cheap one, and almost did, but my husband talked me out of it. He is all about getting good quality tools for the job you are doing, and I realized all that would happen is I would get a cheap wand and eventually buy a nice one and would have spent more money than I needed to overall AND I would have clutter because I would have a hard time getting rid of the cheap wand. I just struggle getting rid of things that work (you never know!).
So after some searching, I settled on a wand from L'ANGE (affiliate link). I love it! The curls last so well that it saves me even more time on my second-day hair. I got a couple of wands, a blow dryer, a straight iron, and some hair products and loved it all.
There are so many great L ANGE curling wand options that it can be hard to decide what type to get. It is hard to know which lange wand is best. Titanium or ceramic? 25 MM or 32 MM? Here are some tips when choosing your wand size and wand type.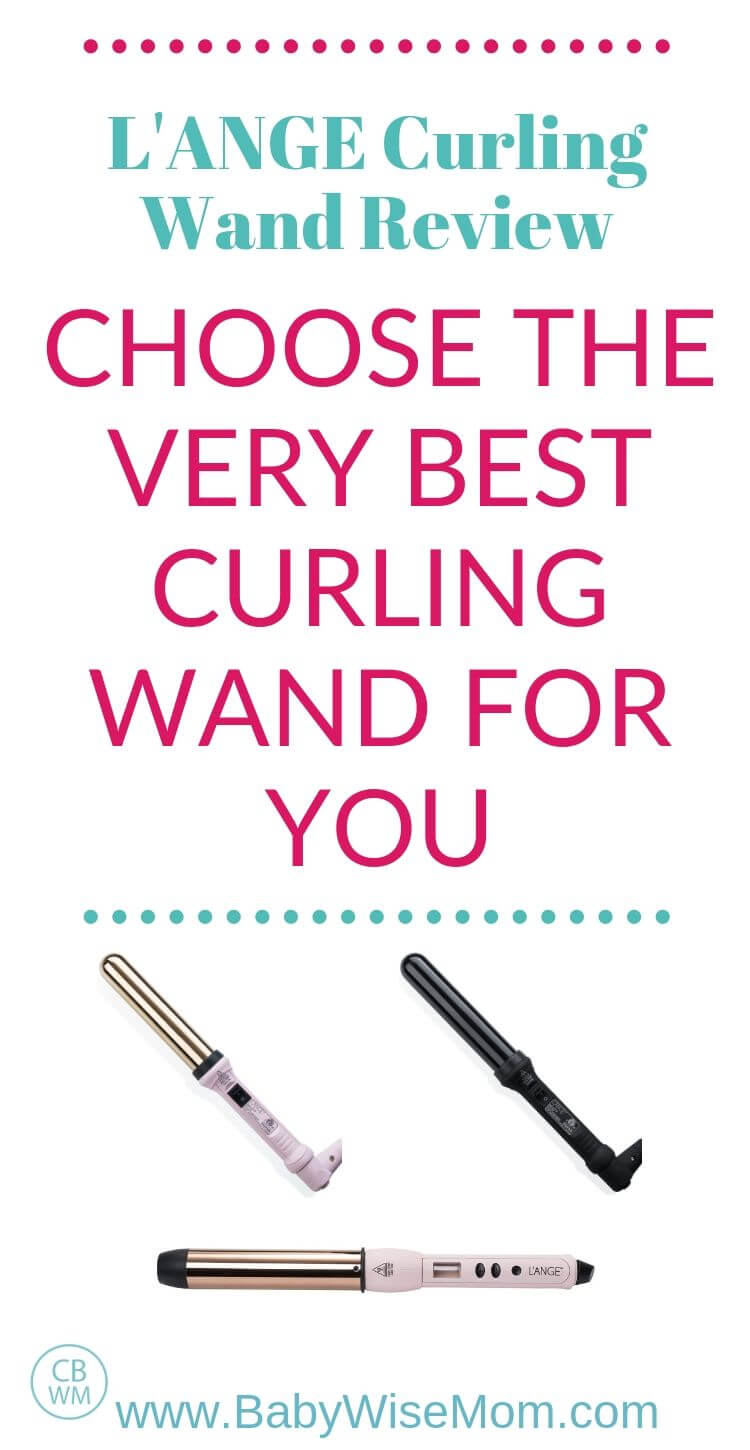 How to Choose Your Curling Wand
I wanted to provide reviews of L'ANGE curling wand so you can better decide which is best for you. Here are 3 important considerations when choosing your curling wand.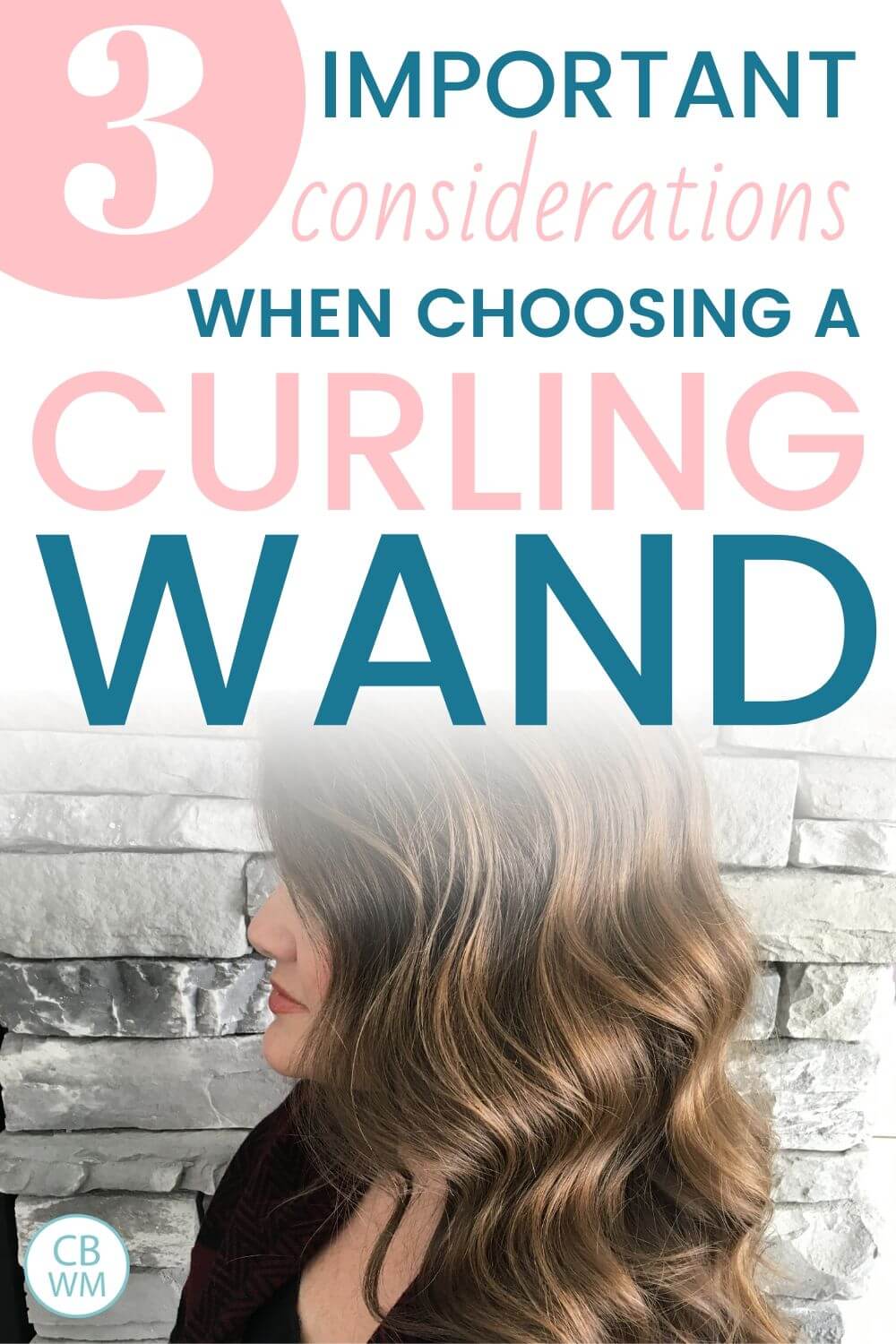 CURLING WAND MATERIAL
You first need to decide what material to go for when choosing your lange wand.
Titanium
When in doubt, go with titanium. We have a lot of different hair types in our house and the titanium universally works best on every person's hair. It is especially good for:
Hard to curl hair (even if it is fine)
Coarse hair
With L'ANGE, you can choose a Lange Titanium Ondule or Lange Titanium Lustre. Read more about the differences between the two below.
Ceramic
Ceramic gets to the same temperature as the titanium, it just delivers the heat differently. Ceramic is good for:
Easy to curl hair
Damaged hair
I have both titanium and ceramic. My hair is easy to curl, so they both work well on my hair, however, my daughter has hard to curl hair and the ceramic just doesn't work. I will also say that when I use titanium, my second day curls are great, but with ceramic, I basically have to re-curl all of my second-day curls.
This is why I say when in doubt, go for a titanium Lange curling wand.
CURLING WAND SIZE
The next big decision is the size of the wand.
25 MM Wand
The 25MM is the smaller of the two sizes. When in doubt, go for the 25MM. I think this is a great first-size for everyone. It is ideal for:
Shoulder length or shorter hair
Breast or shorter hair
Curls that last longer
My girls all have hair to their waist and this is the size of choice for all of them. This is a versital size–you can go for tight curls or for looser curls just by changing the size of the chunk of hair you wrap around the wand.
32 MM Wand
The 32MM is the larger of the two sizes. This is ideal for:
Breast or longer hair
Looser curls
Beachy look (if you have the longer hair)
This size gives a very different look, and I personally use both weekly. My advice is to start with the 25 unless you are absolutely sure you only want more relaxed curls or your hair is very long.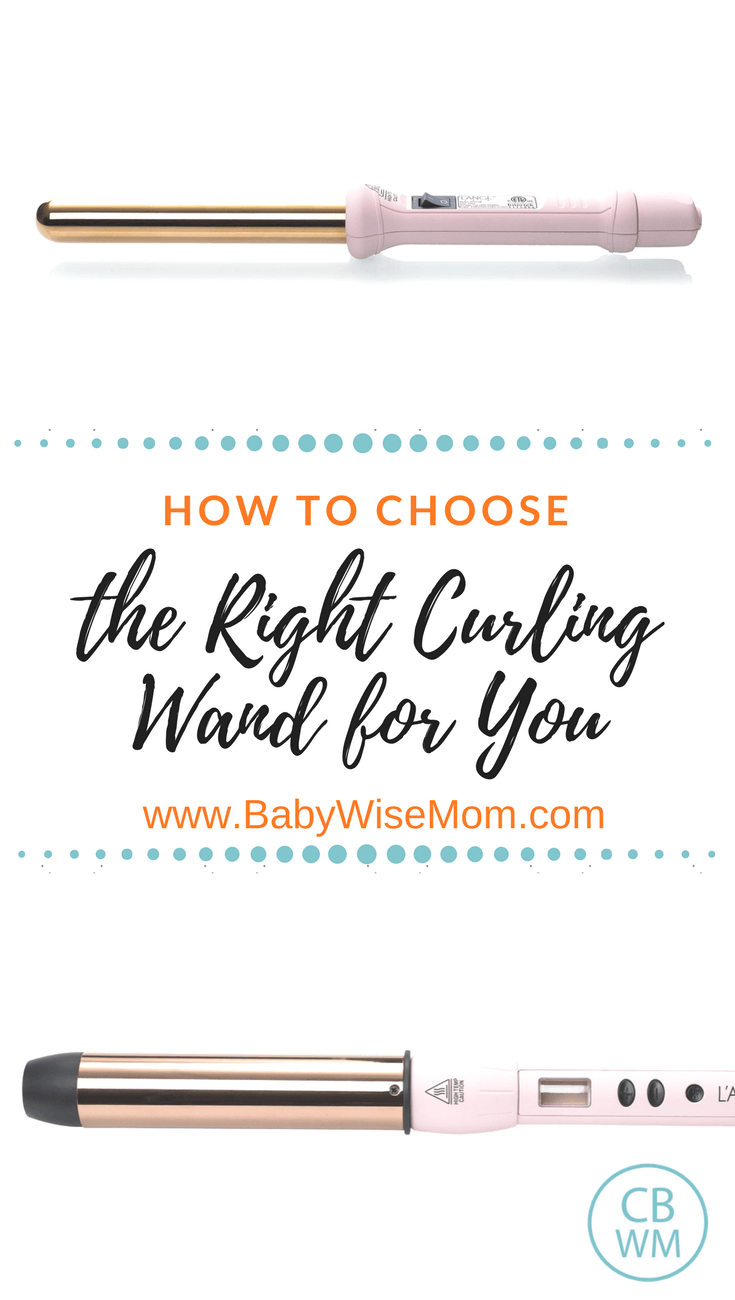 CURLING WAND STYLE
As if the sizes and material weren't enough of an agonizing decision, there are different styles to choose from. These L'ANGE wand reviews should help you narrow down your search.
L'ANGE Ondule Wand
This is the basic wand and is less expensive. It has one heat setting at 410 degrees. That is the ideal temp for most hair types, so it works well.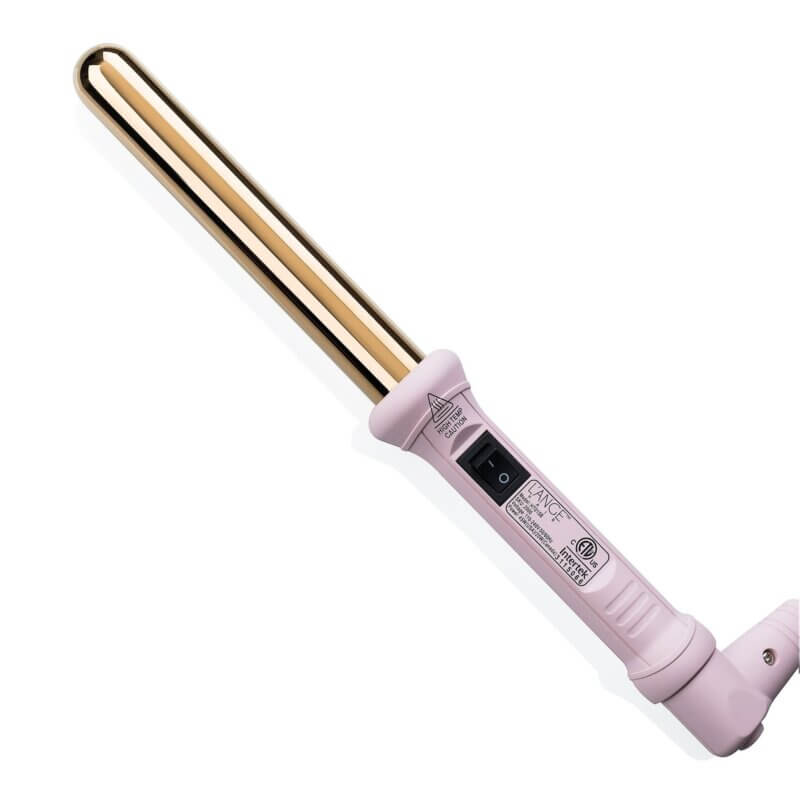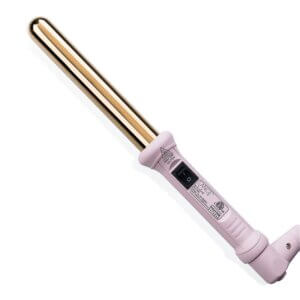 L'ANGE Lustre Wand
The LANGE Lustre Wand is more expensive but has more features. The heat temps range from 170-450 degrees, so if 410 doesn't work well for your hair, you can try other temperatures. This has a cool tip end to help you prevent yourself from burning yourself. It has an automatic shut-off so it will turn off after being on so long.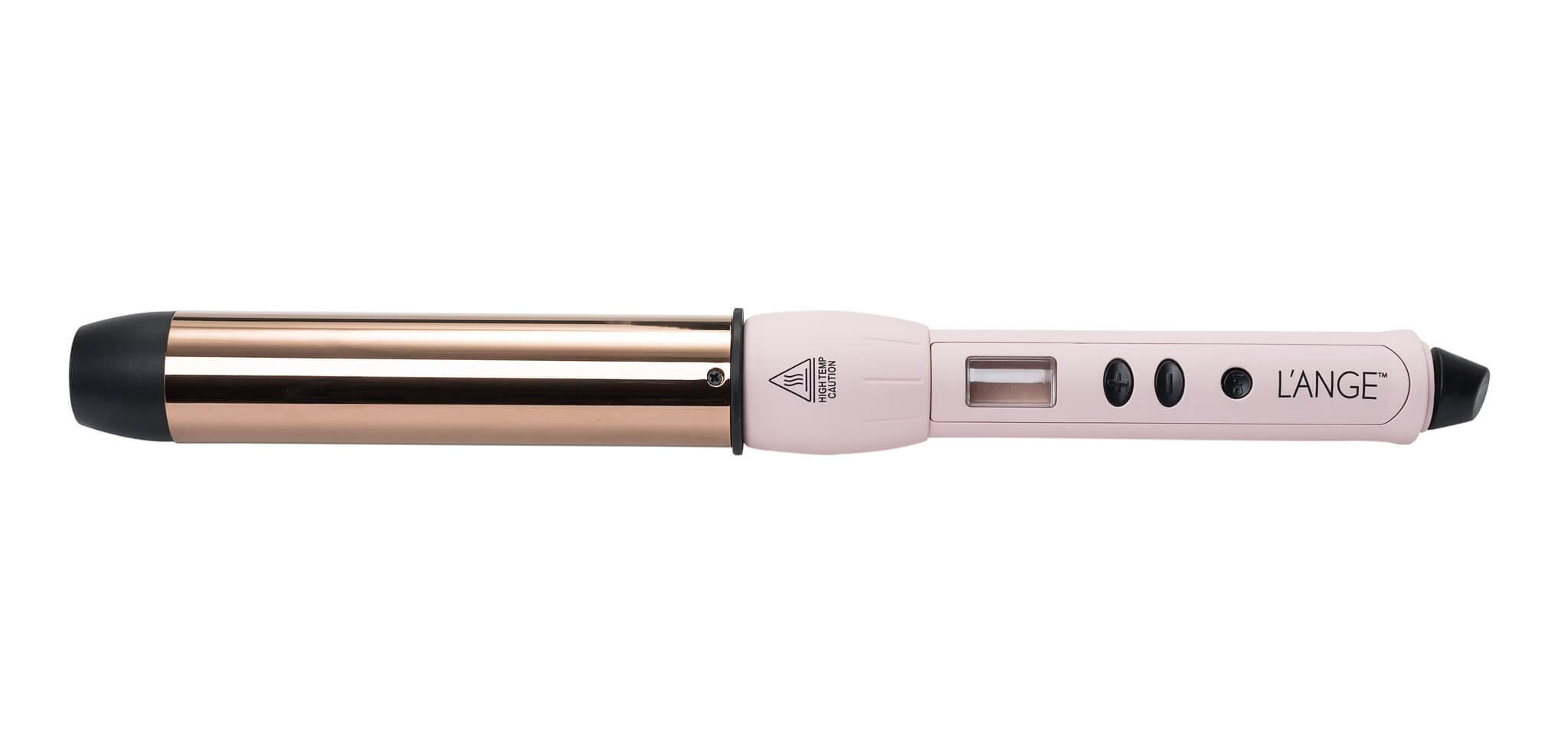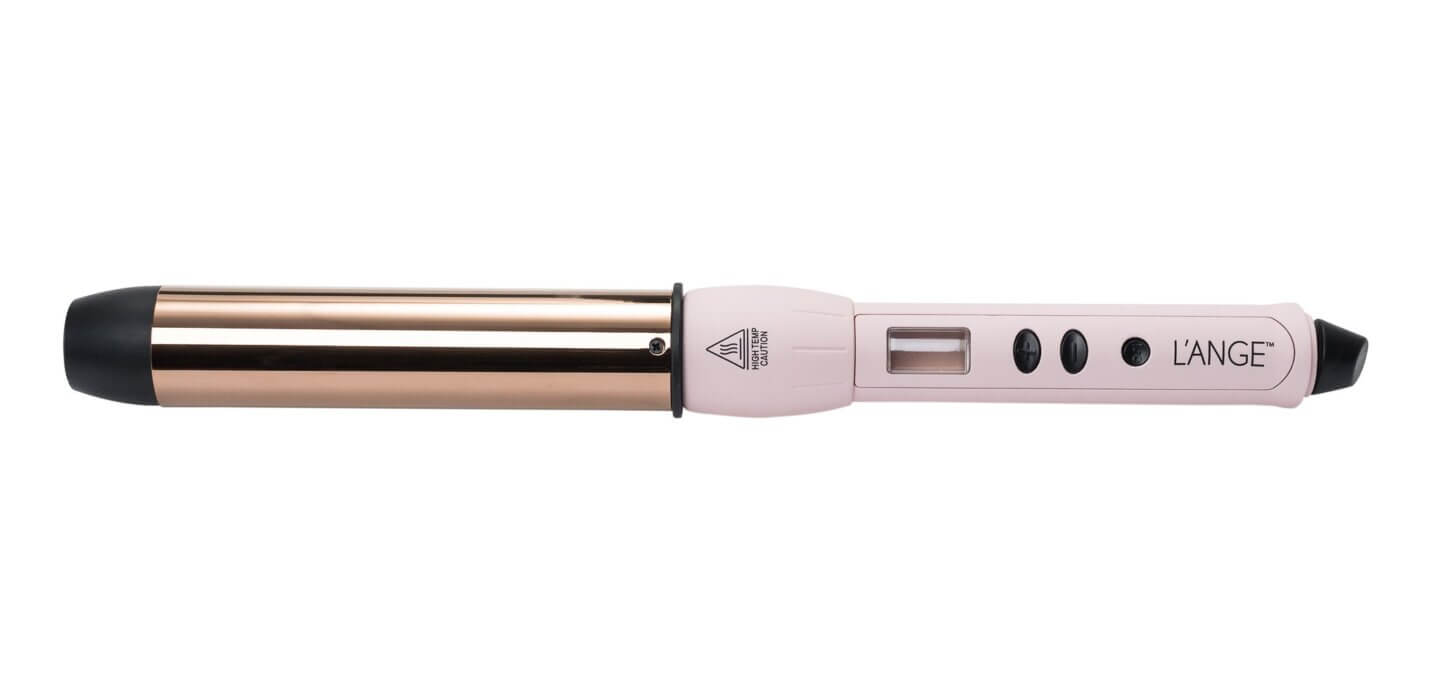 L'ange Hair Products
See my post for a full L'ange hair product review.
Heat Shield
You want to use a heat shield with this hot of temperatures. The heat shield is a must for protecting your hair. You can read my L'ange product review post for more, but as you order a wand, do not skip the heat shield.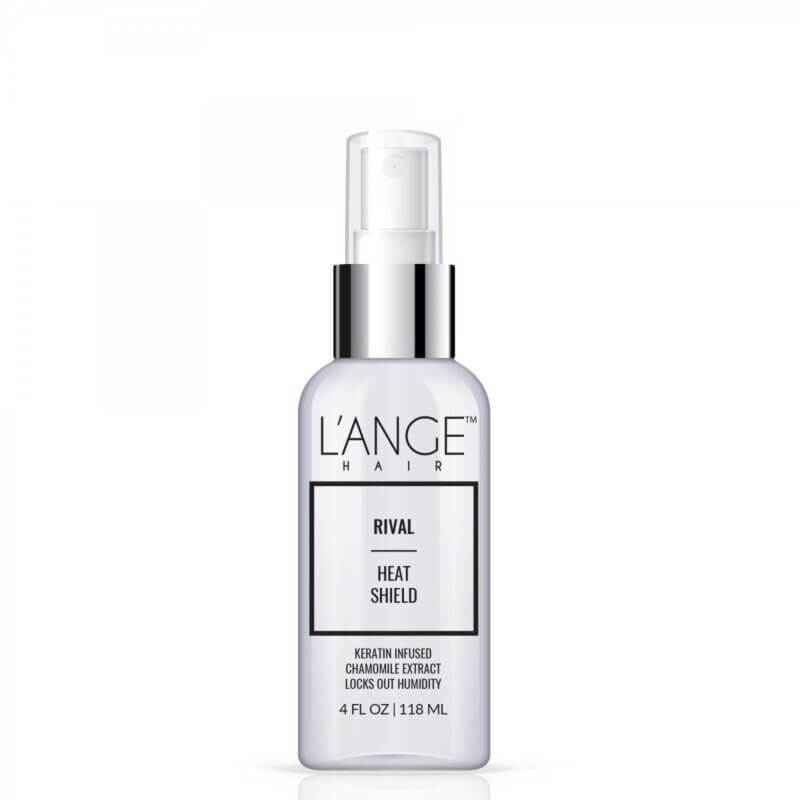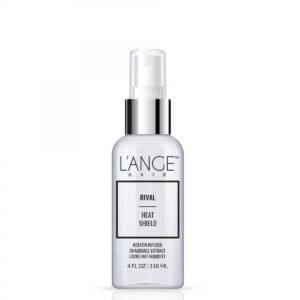 Curling Wand Video Tutorial
Watch my video on how to curl your hair with a curling wand here.
L'ANGE Discount Code
Ready to buy? Use the code CHEERS for the following:
– 30% off GIFT SETS
– 60% Off HAIR CARE
– Extra 30% off tools
– All Brushes 50% off
– 50% off All Accessories
Click here and use the code CHEERS.
Conclusion
I hope these L ANGE wand reviews will help guide you in your quest to decide which curling wand is best for you. Chances are high that once you get your first wand, you will soon be ordering another because you will love it so much!
Related Posts