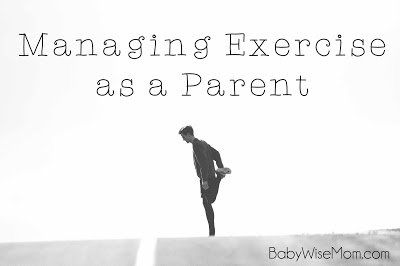 We pretty much all know that exercise is important to have in our lives. No one seems to contest that. With all of the clear benefits, we are all exercising regularly, right? No? No, we aren't. One big hurdle is figuring out how to really make that happen when you are a parent. How do you find a time of day you can be dedicated and consistent with exercise when you have children to take care of?
Here are some tips from readers on how they manage exercise time.
When?
During Naps
While kids watch a show
During playtime. Nikki said: "If I didnt manage to crawl out of bed, I will do exercises while I play with her like squats, plank holds and push ups."
Before kids get up. Nikki said: "I make sure that I get my workouts and shower in before my daughter gets up around 7am. It is really hard getting out of bed so early, but I didnt want to sacrifice any additional time away from her in the week since I work full time. "
After kids are in bed. Katie said: "I workout after the kids are in bed at night. It's the only time I can be totally consistent. Thankfully my kids still go to bed pretty early! "
While kids are at activities. Dropping your daughter off at gymnastics for an hour? Why not find a gym close by and go workout for an hour? Or as an alternative, go to a place you can take a nice, long walk.
How?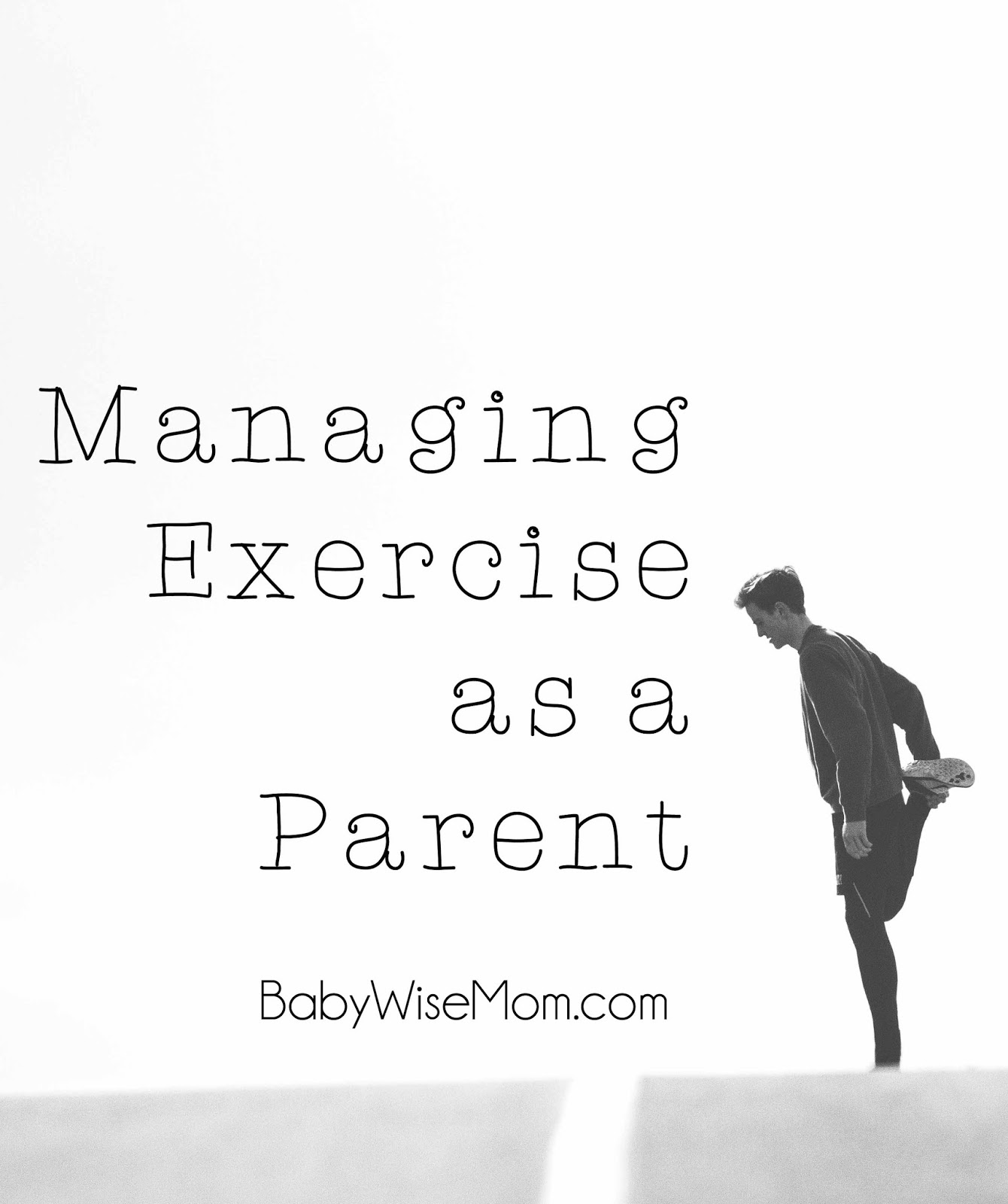 YouTube: Sheena said: i use fitness blenders who are on you tube..they r awesome.
Walks and Bike Rides: Steffi said: "we bike or walk a lot and will join of a sports club soon (when we move to another suburb in the summer) that offers child care while the parents do their different activities. I don't have to the self control to get up early in the morning like you guys…"Ashley said: "My fitness routine is all over the board. In warmer weather (late spring-early fall) we take almost daily family walks, and no one enjoys that more than the dog

wink emoticon

But they last 20-30 minutes around our neighborhood, usually before or after dinner. In the winter, I sometimes utilize our treadmill for exercise in the afternoon while my son naps. Being pregnant right now, I know the importance of exercising, but like my body is working triple shifts already without me needing to force it to work more

unsure emoticon

Hoping for a better system soon!"
Katie said: " I primarily run with a jogging stroller. I also workout occsaionally at home. Sometimes while kids are sleeping, but my 4 year old also likes to participate. smile emoticon"
Involve the Family: Katie said: "We will see how it goes but we have started running as a family (double running stroller with 2 year old and 7 month old) 3x a week as soon as hubby gets off work. Dinner has to be ready to go obviously or we do a quick toddler dinner then make ours after bedtime. Then we will do 5-10 min of push-ups, sit ups, planks, etc before relaxing in the evening. When we make it a family affair I'm much more likely to stick with it"Alyssa said: "I've also done interval training with my 2 kids in the stroller at a park, but I don't see how that would work effectively with more than 2 kids/a seat for each kid."
Body and Soul Class: Katrina said: "I take a Body and Soul class one or two mornings a week. We work out for an hour and child care is provided for $1 per class per child. I love having the accountability AND my 2-year old and 9-month old get out of the house and get to interact with other kids! It's a win-win! https://bodyandsoul.org/"
Find something fun. Do you love to play a sport? Join a team. Do you love to dance? There are many dance classes aimed at fitness for moms. Do you love to hike? Plan hikes with your family. Exercise and movement can be enjoyable.
More Ideas