Get a step-by-step process for helping kids memorize scriptures. Also included is a list of good scriptures for children to memorize.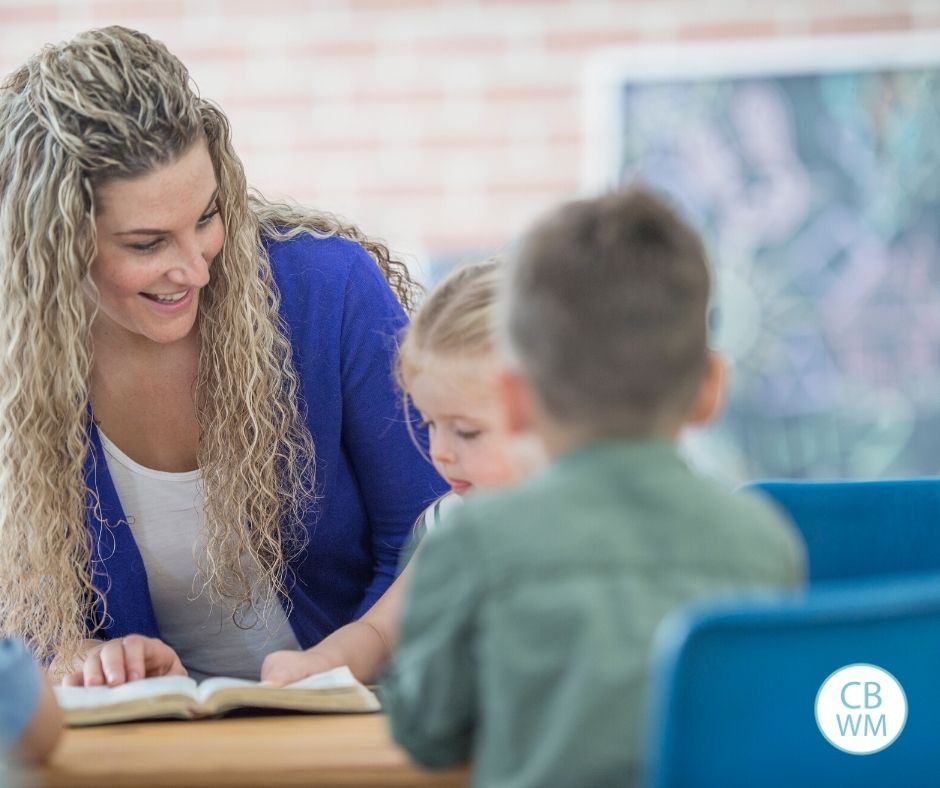 I recently read a talk about the power of memorizing scriptures. There were so many valuable nuggets in it.
"Scriptures are like packets of light that illuminate our minds and give place to guidance and inspiration from on high."
I know I feel that way. Our world is so full of difficulties. I don't want to be all doom and gloom–there are without doubt just as many wonderful blessings in our world as difficulties. When those difficulties arise, however, it can be hard to hold fast to those good things we have experienced.

Scriptures can really help with that–they can "illuminate our minds."
Despite the availability of smart phones and apps with the scriptures on them, we can't always have our scriptures right with us, and our children definitely don't.
Scriptures can help prevent temptation, comfort when people are unkind, and ease minds when we are worried or scared (like when kids are scared at night).
So memorizing scriptures is a powerful tool.
"A memorized scriptures becomes an enduring friend that is not weakened with the passage of time."
"Scriptures can calm an agitated soul, giving peace, hope, and a restoration of confidence in one's ability to overcome the challenges of life."
I have found this to be true. I have found so much comfort in scriptures at various times, and I love how a particular verse might have meant nothing to me the 20 other times I have read it, but that one time it was just what I needed.
"Scriptures can communicate different meanings at different times in our life, according to our needs."
If you feel the same way about scriptures as I do, you will probably have an interest in helping your children memorize scriptures (if you don't already).
Each morning as we do our learning poster and calendar time, we work on our current scripture to memorize. 
For McKenna (two), I don't shoot for full memorization. I am happy to have a scripture read to her over and over.
Each day we talk about the meaning of the scripture. My hope is that maybe some phrase will really stick out to her at some point and she will remember those words in a moment of need.
When Brayden was barely four, our primary at church issued a challenge to memorize a scripture a week for the 13 weeks of summer. We did it! He was able to easily memorize each scripture. So a four year old can do it if you put the effort into it.
How To Help Kids Memorize Scriptures
I imagine that each person does best with memorization differently. I will share how we do it, but Brayden and McKenna have very similar thought processes as I do, so it is easy for me to teach them things like that.
Kaitlyn has an amazing ability to memorize things–she can often tell you the author of any given book if she has been told a few times. So this is how we do it.
We start with me reading the scripture. Then we talk about it. I find that if I pay attention to whatever I am trying to memorize actually means, it is easier for my brain to hold on to it.
Then I read a phrase and pause and they recite it. 
At some point, we switch to working on memorizing. I say a phrase and we repeat that phrase over and over and over again. Once that is memorized, we do another phrase and do it over and over and over again. Then we say the two phrases together over and over and over again. And so forth until the scripture is memorized.
The key is really repetition. McKenna can talk along with a book on tape she has heard 10 times, so if they hear it often enough, they will remember it.
My hope is that the scriptures they know can be of comfort to them in a time of need. I think we all have those times of need throughout our lives. Maybe even throughout our days.
So if you do this with your children, how do you do it? What is your process?
Good Scriptures for Kids to Memorize
And here are some scriptures I think are very beneficial to memorize:
Exodus 20:3-17–the Ten Commandments
Leviticus 19:18–Love thy neighbor
Joshua 1: 8–Meditate on the scriptures
Joshua 24:15–We will serve the Lord
1 Samuel 16:7–The Lord looketh on the heart
Job 19:25-26–I know my Redeemer lives
Psalm 24:3-4–Clean hands and pure heart
Psalm 31:23–Love the Lord
Psalm 32:4–Word of Lord is right
Psalm 116:5–Gracious is the Lord
Proverbs 3:5-6–Trust in the Lord
Isaiah 54:13–Teach children of Lord
Matthew 5: 14-16–Light of the world
Matthew 16: 15-19–Thou art the Christ
Matthew 22:37-40–Great commandments
Matthew 25:40–Serving the least of these
John 7: 17–Do God's will
John 14:15–If ye love me
Romans 1:16–Not ashamed of the Gospel
James 1:5-6–If ye lack wisdom, ask God
I would love to hear your favorite scriptures to memorize and how you go about memorizing!
Related Posts