How to Help Your Child Get Past Pooping in the Potty Issues and start pooping in the potty. Potty training helps and tips.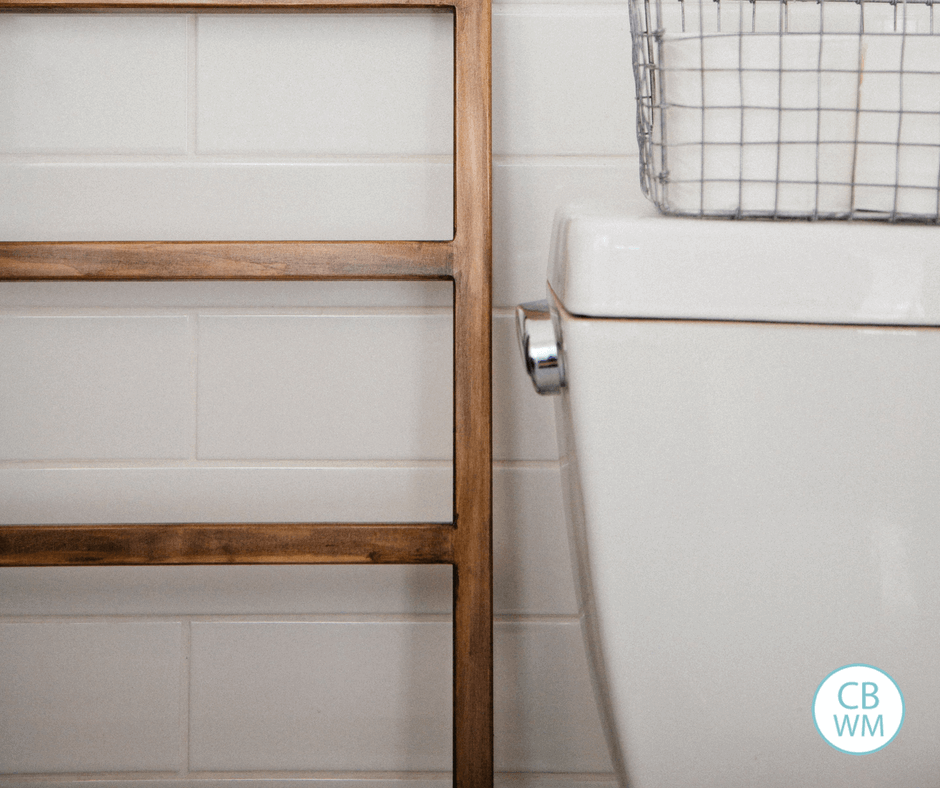 When we did our first attempt at potty training, Brayden did well with the peeing and struggled with the pooping. He has always been a private pooper. He has always been the kid to poop during solo playtime. If he didn't have solo playtime, there was no pooping that day. I am one who also needs consistency and isolation to be able to be regular, so I totally get that. If I were to travel to a country where you had to go to the bathroom somewhere other than the toilets I am used to, it would take me along time to be able to do it.
The first time we tried potty training this past January, the lack pooping was such a problem for us that it started to interfere with his peeing and his eating. When you are backed up, you will stop eating, and often times vomit. For those reasons (and others), I decided he just wasn't ready yet. We gave it a few months and tried again, this time with success.
Our second go around, he still had pooping difficulty. He still took days between pooping. His accidents were few, but if it had been days without pooping, I would put a diaper on him and let him poop in it. I didn't want him getting uncomfortably backed up or constipated. I knew I had to give it some time. I learned I had to leave him alone in the room while he pooped, even if he said he wanted me there. If I left the room, he usually had success. If I stayed, he didn't. He only had success with me in the room one time.
Now Brayden poops without problem. He wears underwear 100% of the time and I can't even remember the last time he had an accident. He is getting better about pooping when we aren't home. He still has room for improvement; he only poops every other day right now (I am sure one day he is going to be mortified that I shared this information 🙂 ). But things are good. He is quickly learning.
Tips for helping your child poop on the potty
Here are some tips on helping your child past pooping problems:
Figure out what works for him. Does he need to be alone? Does he need to read a book? Books did not work for

Brayden

. You can observe what he did while pooping in the diaper. For

Brayden

, he would drive a car. That often helped him when he struggled. Most of the time, though, he needed zero distractions. Figure out what works for your child.
A comfort item to help him relax. This might be a book. This might be a favorite stuffed animal or toy. I would try to not let that be you for long-term, but if he needs you at first, be there for him.
Patience. He needs to figure this out. He needs to learn how to get it out. Give him time.
Don't let him get too blocked up. They can get sick and/or

constipated

. This will not help him work toward success. That is why I put a diaper on

Brayden

every so often so he could get it out. Do gauge your child. I saw improvement over time and needed the diaper less. If you try it and things don't improve, it might not be the right option for you.
Evaluate. Be sure this is a skill your child can accomplish right now. If not, back off.
Patience again.

Pottywise

says that learning to pee and learning to poop are two different skills. If pooping is really hard for your child, focus on the pee for now. Don't be discouraged by the lack of pooping success. Move on to poop once you think he is ready.
Be really excited. When your child does have success, be so very excited.
Proper rewards. Offer different rewards for pooping that give more motivation. For

Brayden

at this point, he only gets rewards for pooping. Everything else is just what he does.
Remove your negative emotions. Don't show your disappointment when there are accidents, and better yet, remove disappointment. You have to discipline yourself and remove your emotional investment from the situation. Don't let whether or not he poops be the make or break for whether or not you are a good parent.
Don't pressure. Telling someone who has a hard time pooping to hurry or to just do it does not make it any better for them. They need space, time, and patience.
Good luck! This is not an easy difficulty to fix, it mostly just takes time and experience from your child. It will come.
See these posts for more on our potty training experiences: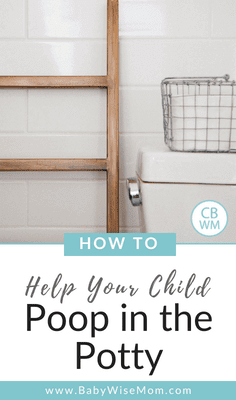 We are sorry that this post was not useful for you!
Let us improve this post!
Tell us how we can improve this post?