Secrets of the Baby Whisperer Book Review written by the Babywise Mom. What great things you can take away from this book and apply to your eat, wake, sleep baby schedule.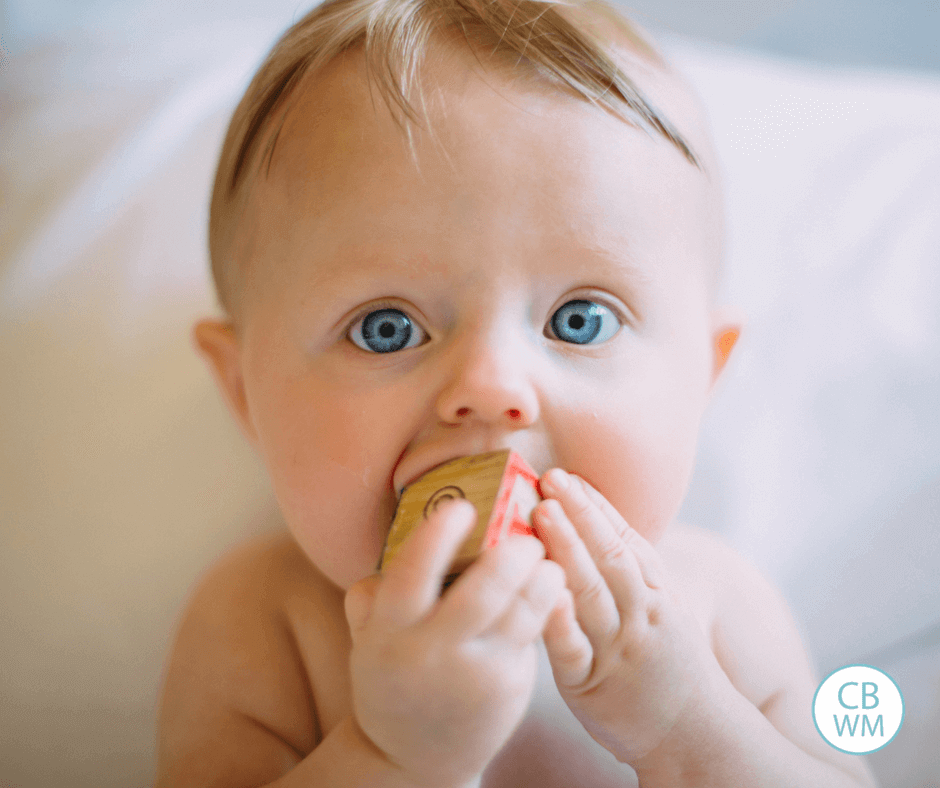 I finished reading Secrets of the Baby Whisperer: How to Calm, Connect, and Communicate with Your Baby over this past weekend. This book was written by Tracy Hogg. I must admit that when I started the book, I was highly skeptical that I would like it. I don't know what ever gave me the impression, but I thought I would find it absurd. My husband was really turned off by the title. He didn't tell me until I was done reading it, but he said his impression was that it would be kind of "hocus pocus."
As it turns out, I really enjoyed the book and would highly recommend it to you. I checked it out from the library, but do plan to purchase it after reading it. This is a book for mothers of newborns and meshes well with Babywise (BW). The book outlines Hogg's plan she has dubbed E.A.S.Y. Her routine is Eat, Activity, Sleep, You (you time while baby sleeps).
Summary of Secrets of the Baby Whisperer
Here is a summary of the books contents:
Introduction of Tracy

Hogg

and background on her. This chapter outlines the reasons she is "the baby whisperer"
Proper expectations for the baby you gave birth to and you. This chapter gives you a personality profile to get to know your child better. It also really lets you know what life is really like once you bring that baby home from the hospital. This is one reason I highly recommend this book to

BW

moms. Reading

BW

, you get all pumped up and ready to implement this simple plan. When baby comes and the work with it, you start to get discouraged.

Hogg

is very candid about life with a newborn. It is hard. It is a major adjustment. Any mom who is slightly

OCD

like myself will greatly benefit from reading this and learning to give proper priorities to life with a newborn.
Explanation of the E.A.S.Y plan. This goes through her structured routine plan and the importance of structure in a baby's life.
Explanation of S.L.O.W.

Hogg

is a proponent of babies as individuals who are very human. This chapter helps mom and dad learn to respect baby's feelings and understand how baby communicates with them.
Eating. This chapter goes over breast vs. bottle feeding and other eating issues. This is a chapter that really irritated me as I read it. I get the impression that she thinks breastfeeding is best for the baby, but she doesn't want to offend any bottle-feeding mothers out there. She really down-plays the benefits of breastfeeding in this chapter.
Activities with baby. Diapering, dressing, playing, bathing, massaging.
Sleep. This chapter goes over sleep patterns and practices. This is another chapter that brought me confusion. She says she never lets a baby cry, but also that you might have to let a baby cry…
You. The importance of rejuvenating yourself, sharing responsibilities, and getting support.
A chapter on adoption, surrogacy, multiple births, preemies, and babies born with health issues.
Three Day Magic. This chapter outlines the ways parents contribute to problems with their child's difficulties and how to change those patterns.
Final thoughts.
Although I don't agree with everything in the book, I found this book to be informative, interesting, candid, realistic, and beneficial. If you are pregnant, I definitely recommend this to you. If you have a baby 0-6 months in age, I also definitely recommend this to you. 6-9 months, you might get some benefit. 9-12 months…slight chance. 1 year or older….it is interesting reading, but isn't likely going to do anything for you at this point. If you plan to have children in the future, though, I would recommend this book.



Related Posts:
Reader Comments: