How to Overcome Mom Guilt When Pregnant. Tips for accepting life as is when you are pregnant and have other children to take care of and not taking on more than you can.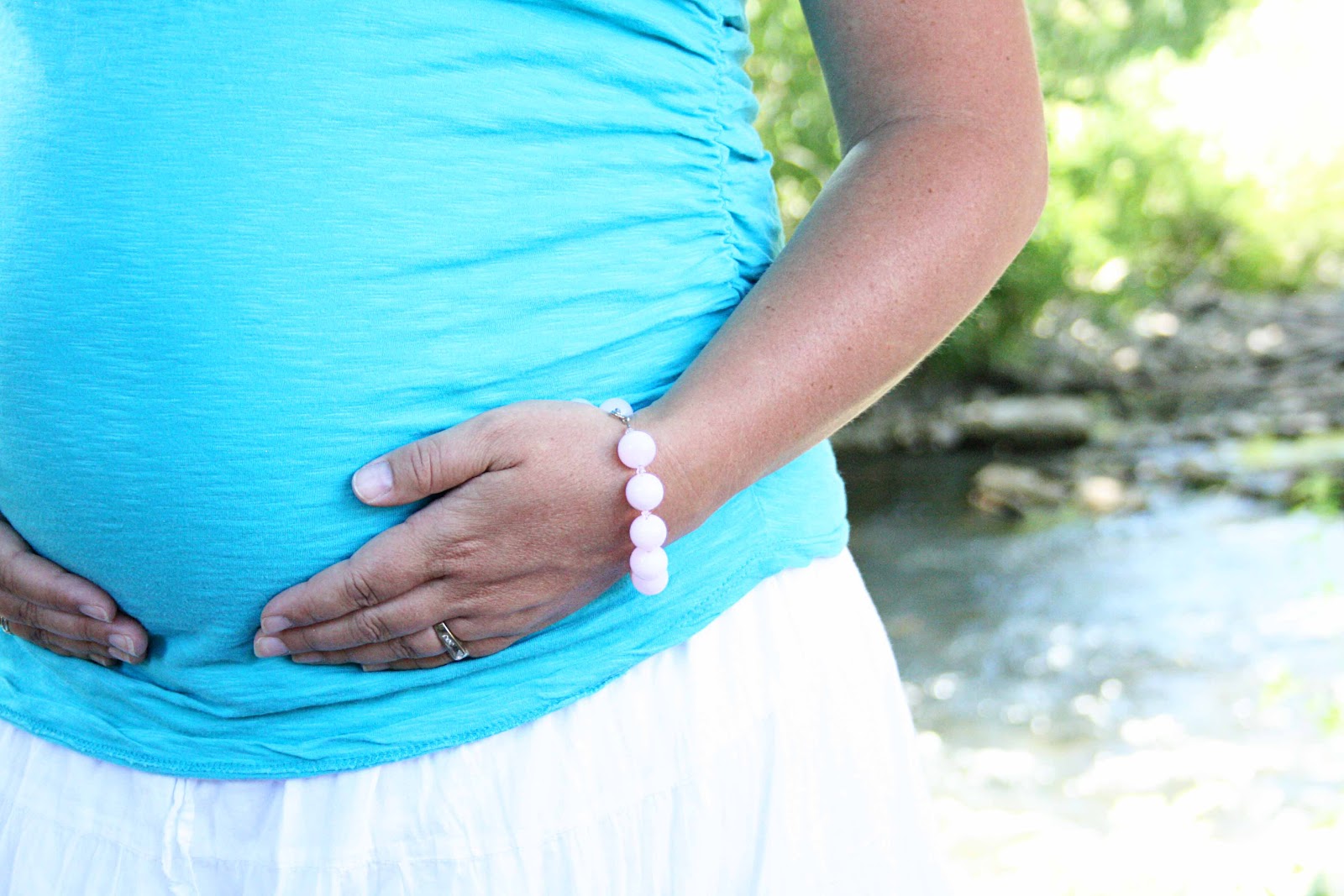 A couple of weeks ago, as bedtime approached, I was far spent. My energy was zapped. I had done a lot of work that day. It was a hot day and my body temperature was elevated and my feet were swollen.
I walked into the family room and plopped myself down on a couch all by myself as we gathered for family scripture study. I put my feet up to help with the swelling and took a nice sigh of relief. I was sitting, feet up, and ready to relax.
All three of my children hopped up from their spots to come squeeze themselves by me.
"I just want to sit by myself tonight," I told my children. Brayden (7) and Kaitlyn (5) were visibly disappointed and McKenna (3) started to cry. I of course immediately felt guilty and wanted to retract the statement.
My husband insisted the children sit on the other couch. I couldn't shake the guilt, and since that night, no matter how tired, swollen, or hot I have been, I have surrounded myself with all three children each night.
Pregnant Mothers Have a Lot of Guilt
It struck me how much guilt a pregnant mother experiences!
I remember back when I was pregnant with Kaitlyn. I had many of the same worries and guilt that I know most moms have while pregnant with a second child.
I remember pangs of guilt as I watched Brayden eagerly walking hand in hand with my husband to play after he got home from work. I knew I was so sick and tired and not able to play like I had before I was pregnant.
I remember worrying about adding a child to our family and taking time away from what I spent with Brayden. I worried I wouldn't love my second baby as much as I loved Brayden. I felt guilty that I had cut our one-on-one time in life short.
These are all normal feelings and worries. I think most if not all of us go through it.
When I was pregnant with McKenna, I didn't worry about the time she would take from the other children.
I had long seen the great benefits of a sibling and I knew adding a sibling to our family was a great gift to my children. I really didn't often feel guilt during the pregnancy, either.
But the guilt came.
It was right after McKenna was born that I came out of my pregnant fog and felt that incredible guilt as I looked back on the last nine months of my children's lives.
I thought of the hikes my husband had taken my children on the Fall before. I had watched him take the children with great relief. As I looked back on the things I had missed out on, I felt sadness and guilt that I had missed out on that.
When I got pregnant with my current baby, I was determined to not miss out on anything this time. I have worked hard to keep our lives "normal" throughout. I often push myself further than is comfortable. I tried meds for my nausea until I got one that did not make me drowsy. I know I am trying to avoid that guilt I felt after McKenna was born–time will tell if I am successful.
Even with my efforts, I feel guilty.
I feel guilty that I can't be as active as my usual self. I feel guilty that I don't sew as many things for my children. I feel guilty if I fell asleep before story time the night before and didn't get to read to a child before bed. I feel guilty that my lap is essentially gone; McKenna so desperately wants to cuddle up in it.
It is Good for Children to Sacrifice
After our children were in bed that night, I expressed my guilt to my husband. He had some words for me that I think are sound and make perfect logical sense. They don't eradicate the guilt–I don't know what could–but it helps me to try to keep things in perspective.
My husband pointed out that life is full of sacrifice. Sacrifice is a great thing for us to do to grow.
For our family, pregnancy is a sacrifice for the entire family. We all have our difficulties associated with it.
The sacrifice, he pointed out, helps us to appreciate the end gift even more. That end gift is our new baby.
The most significant things in life require sacrifice, and a baby is no different. He also assured me it is not a bad thing for children to have to give up things they want for something greater–in fact, it is a great thing.
Children should learn to sacrifice and compromise.
Reassure Yourself When Guilt Comes
I try to remember these words as the guilt starts to creep up on me. My children, in reality, don't seem to suffer any negative effects from me having been pregnant in the past.
They should be able to survive this one, also. They are all thrilled and excited to have a new sister–I have never heard a complaining word that would indicate they wish I was not pregnant. Pregnancy might slow me down, but it does end with a fabulous addition to our family to enjoy for years to come!
Related Pregnancy Posts on this Blog: