How to Prep Siblings For a New Baby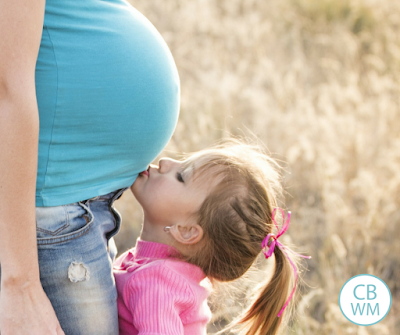 I think a concern we have as we bring a new baby into our family is how will it impact our child(ren) who are already here? What will the new dynamic be? How can we best prep the child(ren) for the new arrival? Here are some ideas from me.
Keep Children Involved
Keep your children involved in knowing what is going on with the baby. Take them to appointments to hear the heartbeat and see the baby on ultrasounds. Help them feel baby move. If you are adopting, keep the children as aware of what is going on with the process as you feel comfortable with.
Talk About the Baby
Talk with your children about the baby. My kids always want to know how long she is and how much she weighs.How long until baby comes home? What is baby like in your womb? How does that compare to what your children were like in the womb? My children love to hear about how our baby moves around and how they moved around in the womb. We also look at pictures of me pregnant with them as well as sonogram pictures of them, and then look at pictures of the baby's sonogram.
I also framed a sonogram picture and put it up in the home. We also find out gender, so we refer to her as not only a girl, but by her name. If you do not find out gender, you can have your children
guess and even put in ideas for possible names.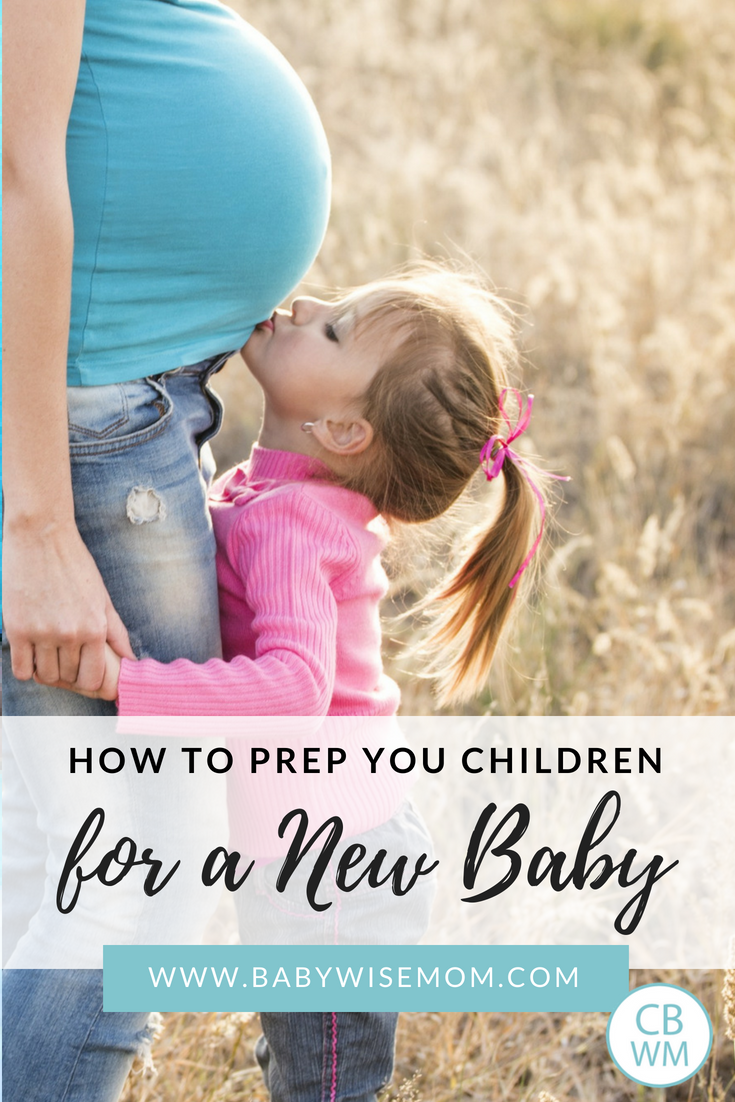 Let Children Help Prepare
You will have preparations even if it is not your first baby. Help your children help with those preparations. When I was pregnant with McKenna, Brayden helped paint her room. You can have them help clean the nursery, sort baby clothes, wash baby clothes, go shopping, etc.
Have Children Give Gifts
I do this to hopefully stimulate a feeling of love for the baby. People love giving gifts. We went to the store and each child chose a gift for her. They will then give it to her when they first meet her. I think this helps ease any potential nerves that come with meeting the baby for the first time.
Have Baby "Give" Gifts
One of my strongest memories from when my sister was born was the gift I got. I remember exactly what it was. That gift reminds me of my sister. Gift giving and gift receiving is a love language.
Conclusion
In the end, don't stress it out. Children are resilient and will love having a new sibling even if they feel displaced for a bit. I find these things can help make the transition easier and they help give the children some sense of participation in the entire process.
What have you done to prepare your children for siblings?
Other Pregnancy Posts: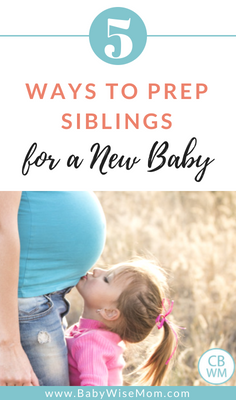 We are sorry that this post was not useful for you!
Let us improve this post!
Tell us how we can improve this post?