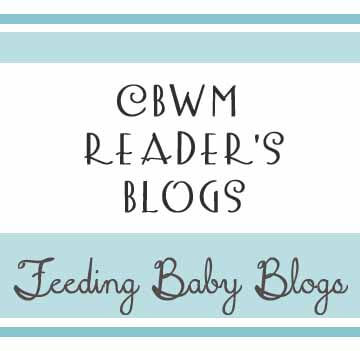 This is the place to share your blogs about feeding babies and/or children. Leave a comment with a link to your blog. You can also leave a short summary of what your blog is all about if desired. I will move your link and info up into the main body of this post.
READER BLOGS:
Tami Galdeen said…
I have a quaint blog about me and my family. The three of us (plus two dogs) on our journey through life. Just 6 into marriage, we have moved twice and added two dogs and just recently a baby boy.
http://ourbabybehr.com/
Tracy said…
Here's my blog about feeding my boys. I'm working through a year (52 weeks) of feeding them as babies and toddlers.