What do the various textile, VOC, and toy certifications mean for children? Are they really helpful? How much attention should we pay to them?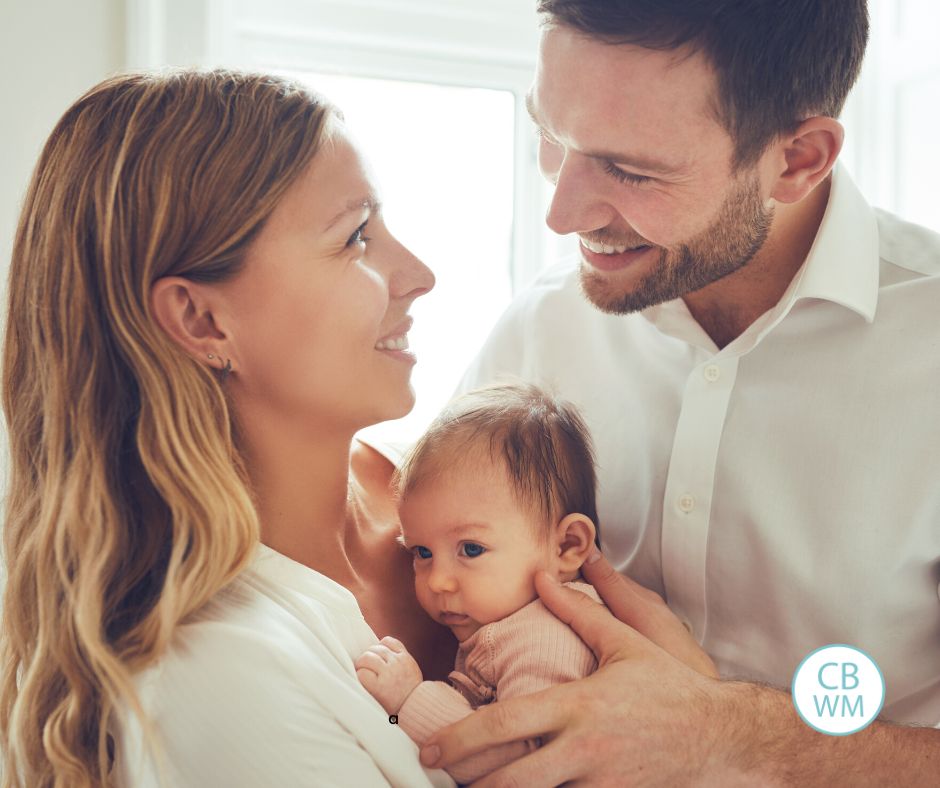 If you've ever spent time shopping for baby gear or clothing—let's be honest, probably all of us have—you've probably noticed various certifications that these products may carry. They all sound great, but do they actually indicate an increased level of safety, or are they just a greenwashing tactic invented by the marketing arms of giant corporations?
I've always considered myself to be fairly health-conscious, but when we welcomed our first daughter in 2019 my interest in health grew to a new level (you can read more about my journey here). I've found that various product certifications aren't often self-explanatory, so below I've outlined the basics for each certification that you'll commonly run across. It's not a comprehensive list, but it includes the certifications I've frequently noticed when shopping for our toddler.
---
Textile-Specific Certifications
Common for clothing, furniture, and fabric-based home decor
Oeko-Tex
Oeko-Tex is an organization comprised of 17 independent institutes around the world and provides textile safety and environmental certifications that are typically above national and international standards. There are a number of Oeko-Tex certifications, but the one you'll run across the most with household textiles is Standard 100 by Oeko-Tex.
To qualify for the Standard 100 by Oeko-Tex label, every component of the item must be tested for harmful substances, including every thread, button, zipper, etc. The tests are conducted by an independent Oeko-Tex partner, so you can trust that they are not influenced by the manufacturer.
While the Standard 100 by Oeko-Tex label is valuable, it is not an indication of a completely safe product. For example, Oeko-Tex certified products can still contain formaldehyde and certain types of flame retardants, which I typically try to avoid. One should also note that the certification includes four different product classes, all with different limits. For example, Product Class 1 is for baby products and has the strictest requirements, and Product Class 4 is for decoration materials such as curtains and upholstery and has the loosest requirements.
Organic
Organic fabrics and clothes are made from 100% organic cotton, which means that it was grown from non-GMO seed and without harmful or synthetic pesticides. However, clothing can be organic (i.e. made from organic cotton) and still have harmful additives, such as chemical-laden dyes. While I personally am not too worried about the minimal exposure to these substances through contact with clothing, it is something to keep in mind.
GOTS (Global Organic Textile Standard)
The GOTS was founded by four organizations from around the world, two rooted in textiles and two in organic agriculture. It was intended to provide an international standard for safe and sustainable organic textile goods and provides independent certification of the entire production supply chain.
The GOTS certification is very robust, and includes both safety and environmental regulations for the entire production process, from the conversion of fiber into yarn (e.g. ginning cotton) to distribution. A product must have at least 70% organic fibers (95% if it is labeled "organic"), and only up to 10% synthetic fibers. GOTS regulates safety concerns for consumers such as dyes and other potentially toxic chemicals, as well as environmental impact such as wastewater management. All processors, manufacturers, and traders are inspected on-site by third-party GOTS-accredited Certification Bodies. These Certification Bodies continuously monitor all processes of GOTS-certified products and are themselves also continuously monitored.
GOTS is the world's highest certification for organic fibers, so I consider it pretty significant. If I see a product with a GOTS label, I'm very comfortable with it in my home.
VOC-Specific Certifications
Common for furniture and decor, building materials, electronics, and cleaning products
Greenguard and Greenguard Gold
Both the Greenguard and the Greenguard Gold certifications are provided by UL, an organization that focuses on promoting healthier living and working environments. These certifications both regulate VOCs (volatile organic compounds) and are considered to be the highest global regulatory standard in this field.
But first, what are VOCs? VOCs are chemical compounds that evaporate easily at room temperature and are "off-gassed" from nearly everything we have in our homes. The term includes hundreds of different compounds, but they are generally all hazardous for health (e.g. carcinogenic, endocrine disruptors, etc.). Both the Greenguard and Greenguard Gold certifications designate products with low emissions rates; the Gold certification is the strictest, regulating more types of VOCs and allowing the lowest levels of emissions. Generally, the Greenguard certification is found for office products while the Greenguard Gold certification is found for home products, but there is some overlap. I find the Greenguard Gold certification especially handy when purchasing products manufactured in less-regulated countries, such as China.
While the Greenguard Gold certification is the best standard we have for VOC regulation, it is not perfect. For example, it does not regulate phthalates, heavy metals, or flame retardants. Another downfall is that it only provides a no-greater-than VOC threshold, so one product with the certification may have emissions at the very upper limit, while another may have practically zero emissions. This is a great article to learn more.
Toy-Specific Certifications
Self-explanatory: common for toys
ASTM F963
Federal regulation requires that all toys sold in the U.S. comply with ASTM F963, a toy safety regulation standard. The specific requirements of the regulation are not easily or freely accessible, but it does regulate both physical safety (e.g. sharp corners, choking hazards), and chemical safety (e.g. phthalates). I was unable to find specific thresholds allowed, but I do know that many chemicals that I would consider harmful are still permitted at low levels (which I find unacceptable). While it is better to have the ASTM F963 standard than nothing, keep in mind that other developed parts of the world, such as Europe, have stricter regulations; many products certified in the U.S. would not be allowed in Europe. You shouldn't be able to find a toy in the U.S. that does not comply with ASTM F963, but because of global marketplaces like Amazon, it is good to double-check any products you buy. An even safer option is to purchase toys manufactured by European Union countries.
JPMA (Juvenile Products Manufacturers Association) Certification
JPMA is a U.S. trade association of 300 manufacturers and importers of baby products that administers a program to certify manufacturers. The JPMA certification merely means that a baby product has undergone independent testing and has been found to comply with ASTM standards (read more on Consumer Reports).
Other Certifications
GOLS (Global Organic Latex Standard)
Similar to GOTS, GOLS provide a unified global standard for products made from organically produced rubber latex. While GOLS-certified products can have components other than latex, any additions must be approved. GOLS also sets limits for harmful substances and emissions, and like GOTS regulates the full supply chain. Any GOLS-certified product must also be produced in a socially-conscious and environmentally-friendly process. Look for this certification on latex-containing crib mattresses, natural rubber toys, and natural rubber pacifiers.
California Proposition 65 (Prop 65)
Prop 65 requires businesses to warn California residents about any chemical exposure that could cause cancer, birth defects or other reproductive harm. The state of California is required to publish a list of these harmful substances, which is updated annually and currently includes approximately 900 different chemicals. The substances include both naturally occurring and synthetic chemicals that are commonly found in the home, often in cleaning products, furniture, decor, food, pesticides, etc. Any product that contains one or more of these chemicals must disclose a Prop 65 warning on its label if that product might be sold to a California resident. While I believe that these warnings can sometimes be a little too strict, they can be extremely helpful when evaluating products for your home. If anything, they allow you to be aware of the "toxic load" in your house—for our family, it's not practical to completely avoid products with Prop 65 warnings, but we do try to limit them.
---
Let's wrap it all up
While all products sold in the United States do have to pass a minimum threshold of standards, I find additional certifications to be helpful when evaluating the safety of products in our home—particularly baby products. It's not always practical to only purchase products with extra certifications, but an awareness of the various standards allows our family to prioritize where we spend our money. I hope this can be a helpful primer for you as well next time you're shopping for your little one.
---
Bio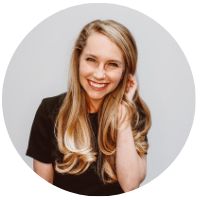 Caroline Lengyel is a military spouse and toddler mom. She began her career in management consulting (thus her love for research!) but now works part-time in higher education consulting and primarily focuses on her role as "mom." She also runs a natural living and parenting blog, Practically Natural, where she shares her hours of research with others.
Related Posts