What Should I Tell My Children About Santa Claus? Should you have Santa as part of your Christmas celebration?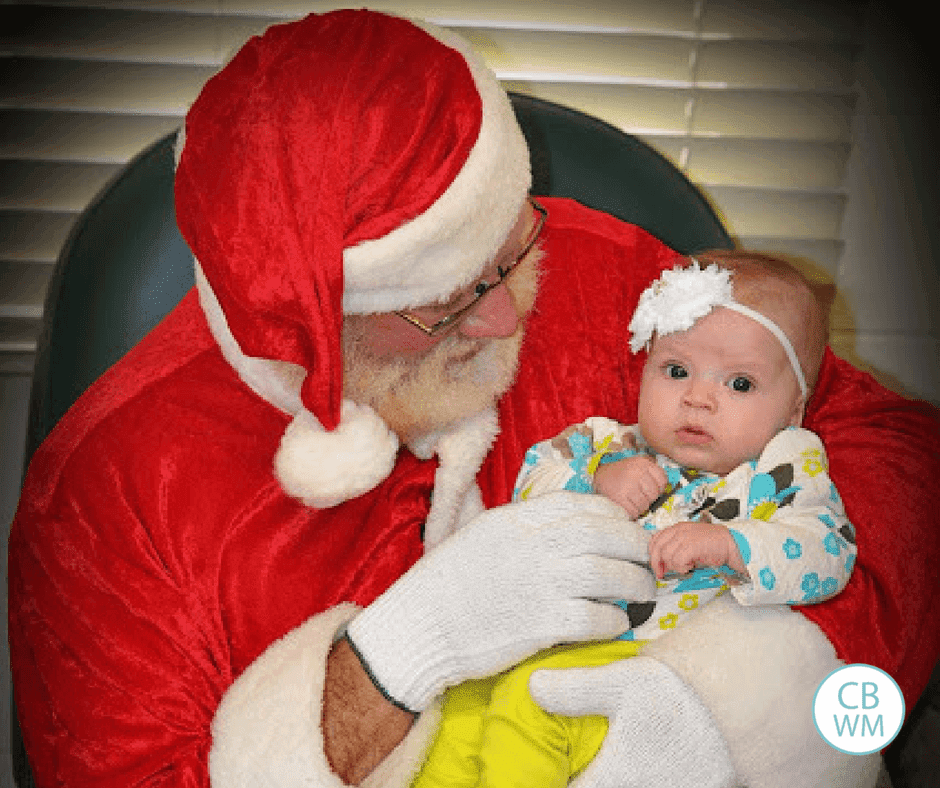 I have seen the topic of Santa come up in the various groups I am in online. The question is basically "Do you do Santa at your house?" Answers vary. Some are yes. Some are no. Some are somewhere in between.
Some reasons parents have for not wanting to do Santa are that they don't want to lie to their children and they want to focus on the purpose of the holiday–being the birth of Jesus Christ. Some parents worry that if they tell their children Santa is real, this will someday shake faith in Jesus Christ.
I definitely see the point of these reasons, but we have always done Santa at our house. I haven't ever thought it would cause problems for my kids, but I haven't ever been able to pinpoint why I felt okay about doing Santa. I just do 🙂
During a recent group conversation, Anne-Marie Ezzo sent me an article Gary Ezzo (author of the -wise series) wrote years ago on the topic. I thought it was a great article. Here it is:
~~~~~~~~~~~~~~~~~~~~
What Should I Tell My Children About Santa Claus?
By Gary Ezzo
Thirty years ago, questions about Santa Claus's effect on your children were not an issue. However, in a society that does little to protect the real meaning of Christmas, these questions become pertinent.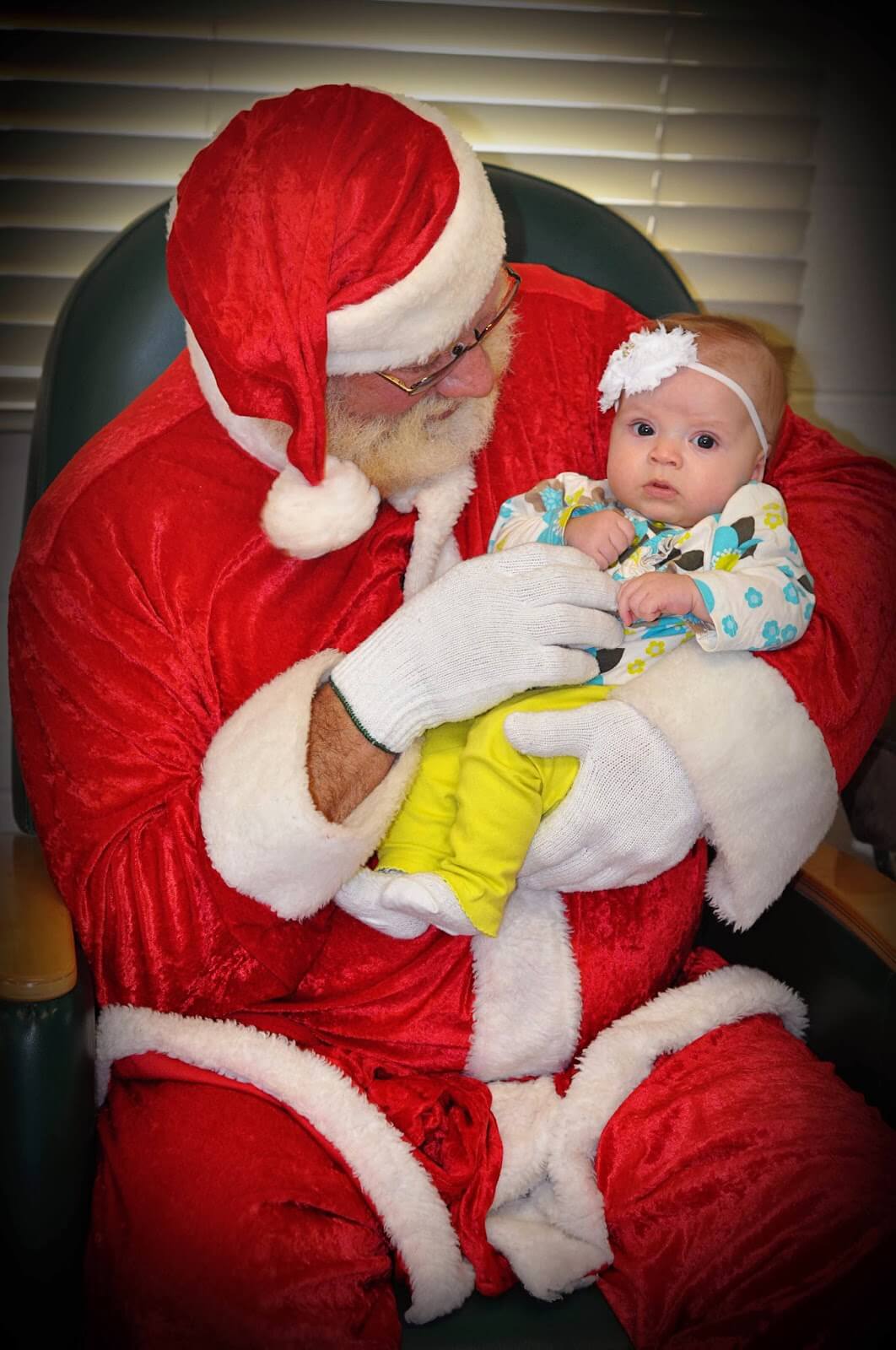 As we move closer to the holiday season, the debate about the legitimacy of Santa Claus heats up in the Christian community. The debate centers on two issues. The first is the charge that parents who propagate the fantasy of Santa Claus cause their children to think of Jesus as a fantasy. As a result, the true meaning of Christmas and the message of the Bible are undermined.
Such confusion occurs most often in families that make the Lord real to their children only twice a year— at Easter and Christmas. However, if you teach your children abut the reality of Jesus throughout the year, you will not have to worry about their being confused over the meaning of Christmas. As you continue that practice, you will help your children separate reality from fantasy. Santa Claus will become just another character to them like those found in Mother Goose, Dr. Seuss, and Sesame Street.
A second question raised from this debate is also legitimate: When a parent tells his child there is a Santa Claus, isn't that a lie? Of course it is, if your child asked you a direct question about the reality of Santa.
HOW CAN I TELL MY CHILDREN THE TRUTH ABOUT SANTA WITHOUT DESTROYING THEIR FUN AT CHRISTMAS?
It is important to preserve the innocence of your child's adventure in fantasy, but you must do so without compromising the truth. Here are some responses you may want to consider when your child asks you about the reality of Santa.
You can tell him about the historical Saint Nicholas. He was a church bishop approximately 400 years after the birth of Christ, and was famous for his generous spirit. Explain to him that the Christmas tradition of Santa Claus is based on his life. Then tell him that instead of a real Saint Nicholas, Mommy and Daddy pretend to be Saint Nicholas and leave gifts under the tree each Christmas season.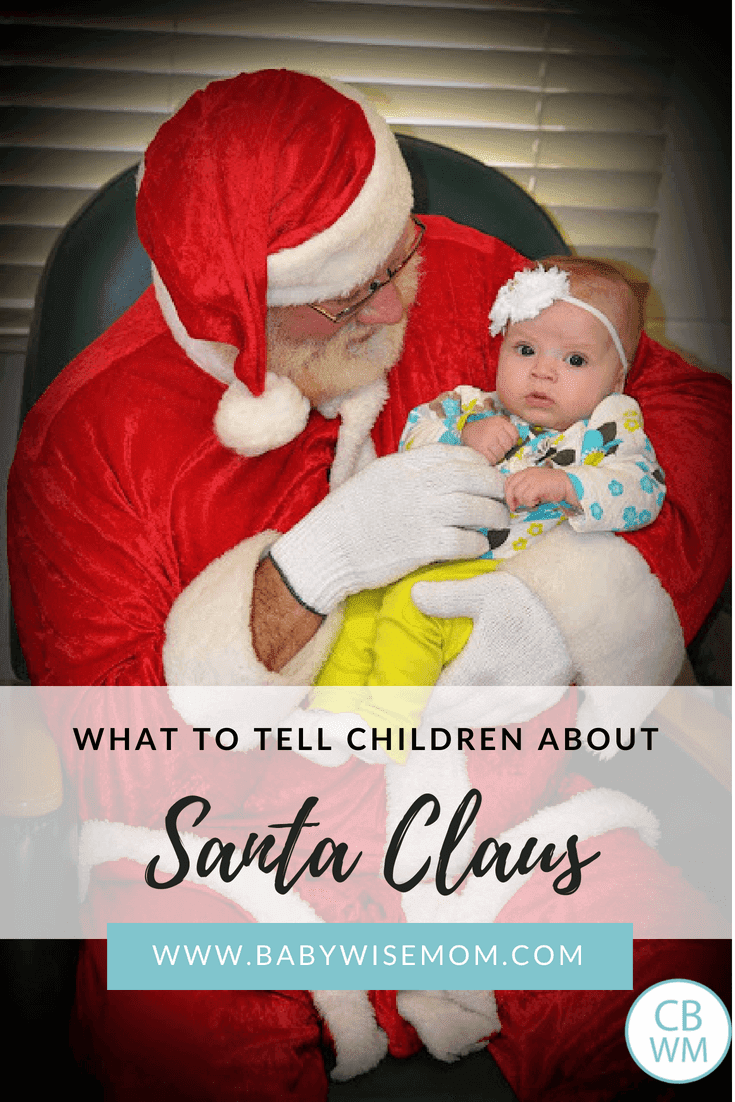 Another response you might consider is to ask your child some questions about Santa Claus. Be sure to be sensitive to their response when you do so. For example, you might ask, "Do you think there are reindeer who know how to fly?" "Do you believe Santa can really fit through our chimney?" And if you don't have a chimney, you can ask, "How do you suppose Santa gets in our house?" One question you should ask is, "Do you think Santa brings toys to you or do you think Mommy and Daddy are the ones who put gifts under the tree?"
By answering your child's question with a question, you can lead him to the right answer in a way that won't crush his spirit. That's one way you can preserve your child's fantasy world while at the same time providing him with accurate information. It will ultimately cause him to understand and accept that Santa Claus is not real. Yet he will also be able to have fun pretending that he is real.
When our children were at the age where fantasy was great fun for them, Santa Claus was just one of many gift-givers in our household. Some of the others included our cat Mittens, our dog Pooch, our pig Wilbur, and Henrietta the hen and her four sisters. Of course, our girls understood that Mommy and Daddy were the ones who actually provided the gifts. In our family, the traditional Santa Claus ranked no higher than our feather and furry friends from the barn. Our children knew that and had a good time with all of them.
What you tell your children about Santa Claus is up to you. But whatever you decide, remember that Christ is the King— both of Christmas and every day. That is the most important message you can get across to them.
~~~~~~~~~~~~~~~~~~~~~~~~~~
I wanted to draw out a point I thought was excellent in this article. I liked the point about teaching about Christ year round, not just at Christmas and Easter. These holidays have great opportunity to focus on Christ, but you don't want these holidays to be the only time of year you teach about Him (assuming you want to 🙂 ). Regular prayer, lessons, and scriptures at home throughout the year will teach your child who He is.
At Christmas, we have lots of activities that help focus our family on both Christ and giving at Christmas.
We choose two families to secretly do service for.
This year, we started the Straw Bed For Jesus, which the kids love. They are always seeking out service opportunities.
We like to sing children's hymns throughout the year, and at Christmas, I choose hymns about Christmas. Singing these songs brings up lots of questions, and the children are always eager to hear the

answer

because they asked about it!
Reading the Christmas story (you know, the real Christmas story). We do it from the scriptures as well as from children Bible stories.
Reading other Christmas stories. We read other Christmas stories that illustrate a giving heart at Christmas time.
These are just a few examples of things you can do.
What you ultimately decide to do with your family about Santa is up to you. I am not writing this in an effort to make you do one thing or another. But I thought I would post this article and ideas for helping make the Christmas season more meaningful for your children in case you do want to have Santa, but also want focus to be on Jesus Christ.
Without debating or preaching, please feel free to share what you and your family do at Christmas time, with or without Santa 🙂
Merry Christmas!
Related Christmas Posts on This Blog: