Sherpa Photo Blanket Review Giveaway from Collage.com. Get customized photo throws and blankets with images of your choice.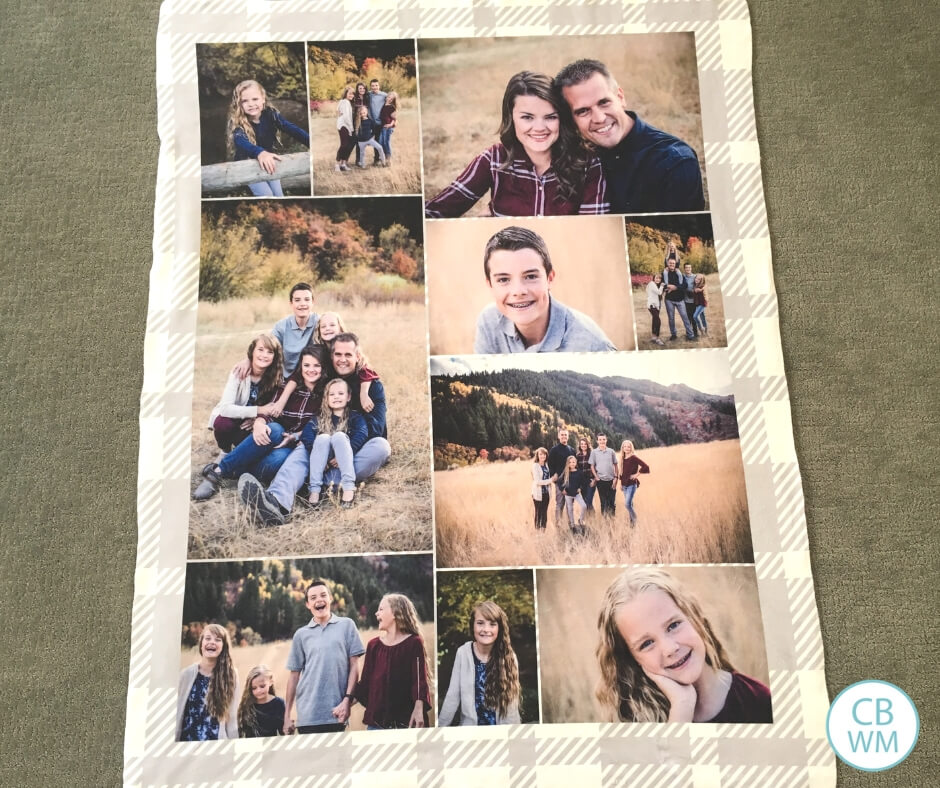 This post is in partnership with Collage.com. All opinions are my own.
I am so excited to have this giveaway for you today. This is for a Custom Sherpa Throw from Collage.com. They gave me a code to use to get a free blanket so I could review it AND they are providing a free blanket for one of you! This would make an amazing Christmas gift for grandma, mom, a teacher. I feel like everyone loves photos and love photo gifts.
First, let's discuss the throw. I love mine! I choose to use photos from our latest photo session. You could use photos from many photo sessions. You could get a photo of each family for Grandma. You could do a blanket of favorite family vacations. You could do a blanket of pets for the pet lover. You could do a memorial blanket for someone grieving a loved one. There are so many great ways you can go about a photo blanket for a gift.
The blanket it super comfortable and cozy. The quality looks great. My husband was quite surprised at how well the photos turned out. I did wonder how it would look to be printed on a blanket. It looks great! The photo are clear and crisp.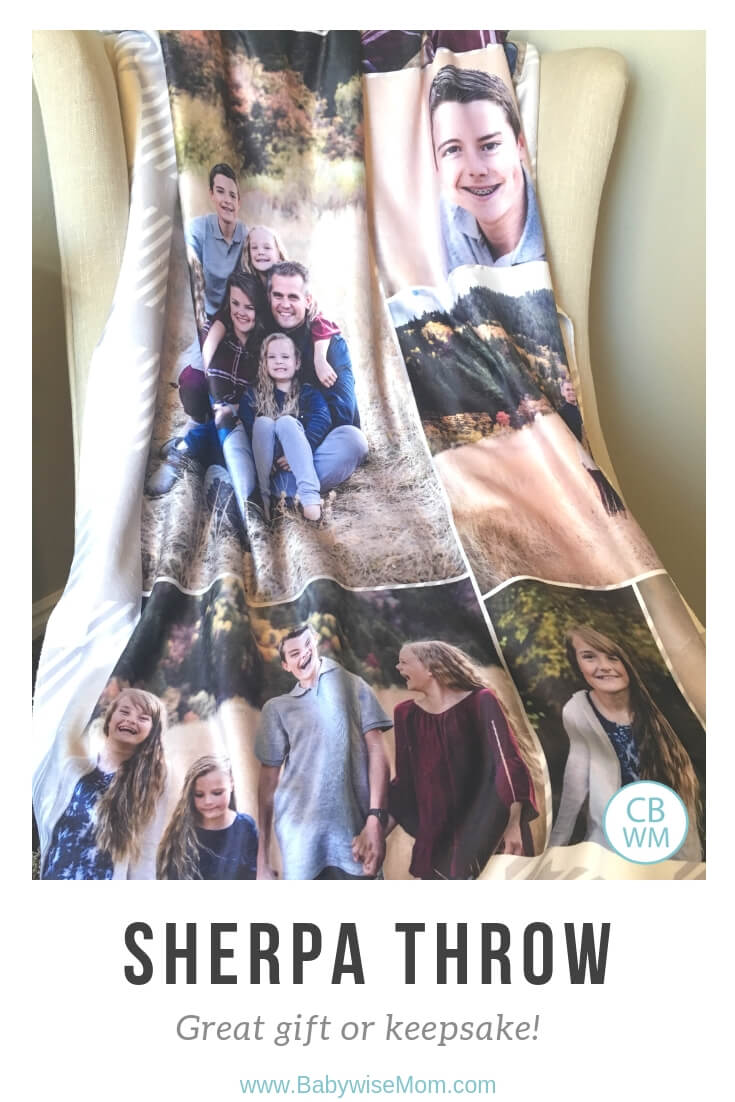 The wash care on it (because we all check that and care! I don't want to own anything with my children in the house that requires special washing instructions) are simply to wash cold and tumble dry low.
The process to design the blanket is super, super easy. You upload your photos and they automatically arrange them on the blanket. You then can shuffle the photos until it looks how you like. You can also drag and drop so if you love the layout but want pictures rearranged, you can do that. You can also use pre-designed templates. It was all at least as easier, if not easier than, anything I have done with other online photo gift companies.
Let's enter!
You are entering to win a free Custom Sherpa Blanket in the throw size.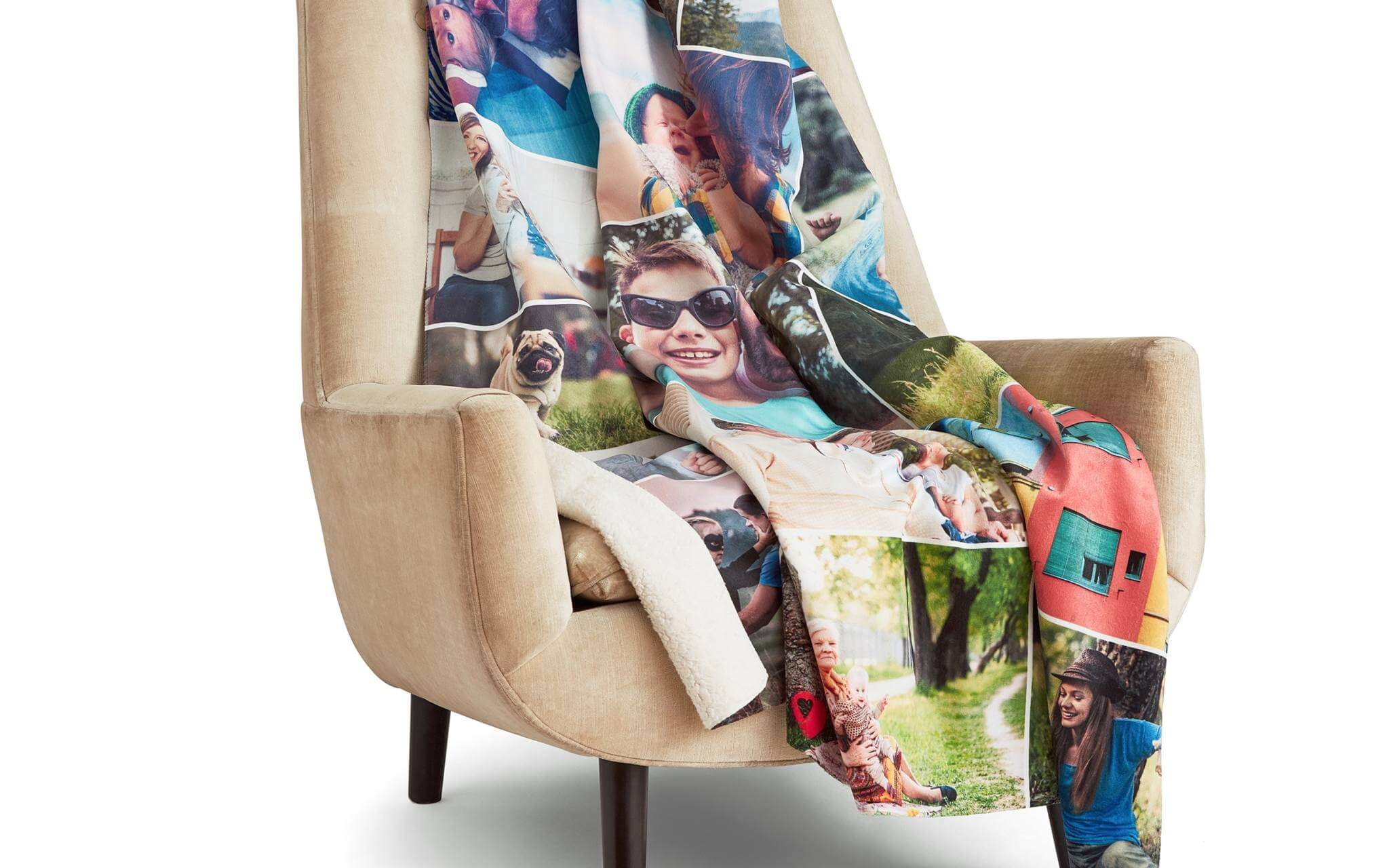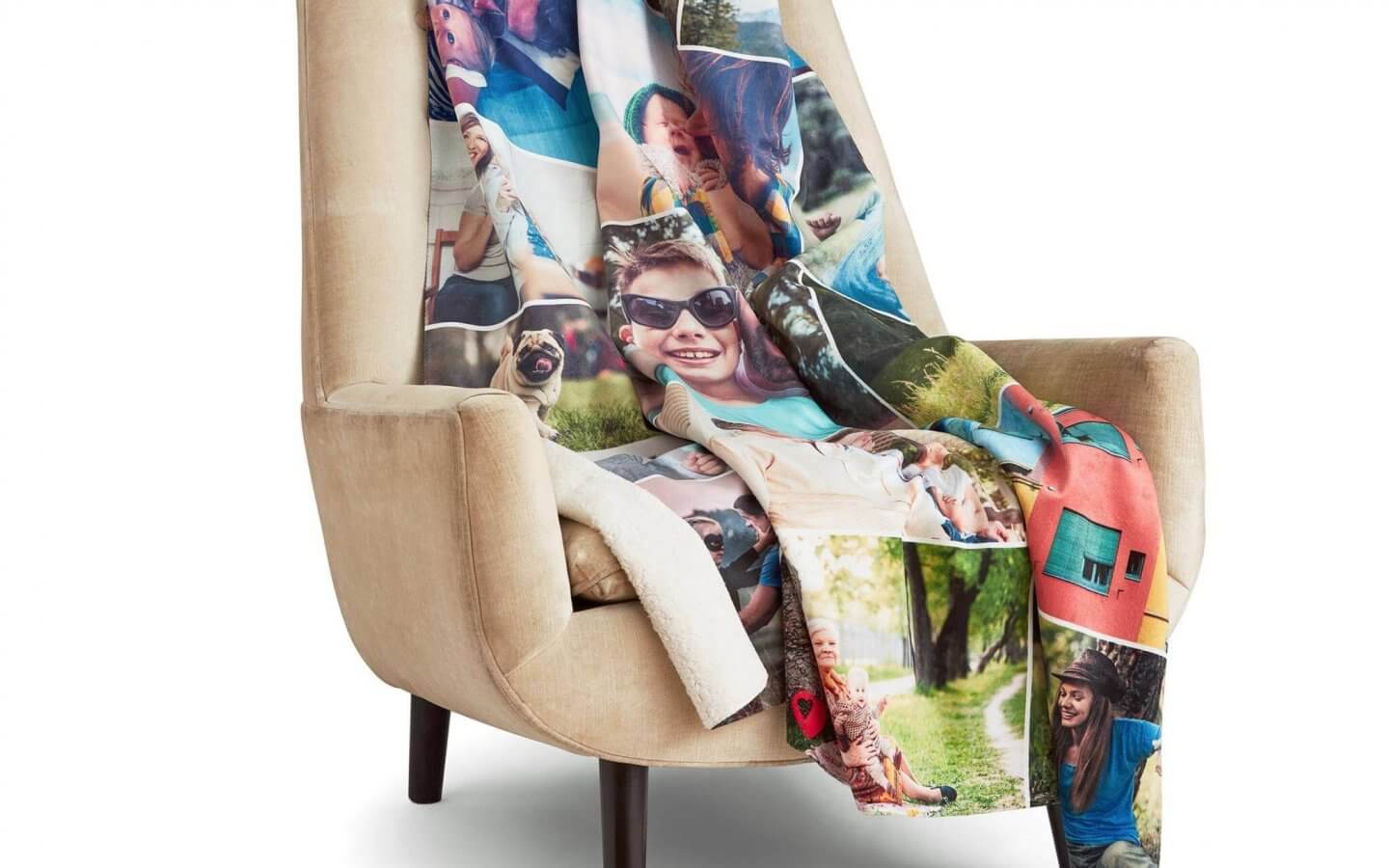 Rules
You must enter the giveaway to have an entry.
You must fulfill the rules of each entry for each entry to count. If I see the entry is not valid (did not meet entry requirements), I will disqualify your entry. Trust me, I check each winning entry to make sure it was valid.
Entries will be accepted until 12:00 midnight November 12, 2018.
The winner will be randomly selected through Rafflecopter.
The winner will be announced sometime after the winner is chosen. I will email the winner.
Once the winner is announced, you will have one week to contact me or another winner will be chosen. Be sure to check back and/or check your email. The only thing worse than not winning is to win but not realize it in time.
I will not use your email address for any purpose other than contacting you if you are the winner (and FYI, I don't have access to the email addresses except for the winner's).