Inside This Post: Simple ideas for a fun Olympic Opening Ceremonies party. Simple food to eat while watching the opening ceremonies.
I love finding fun ideas online! Pinterest is a great way to find fabulous ideas. I love scrolling through Instagram to see what my friends and other people are up to. I love being inspired by them all. There are some things, however, that just aren't me. I have fully accepted that without guilt. I am not a person who likes to spend money creating cute decorations that will be used for one party. Not my thing! I don't feel bad about that. It doesn't bother me at all if other people do that. I think they are lovely when I see them and the photos online are beautiful. Still not me.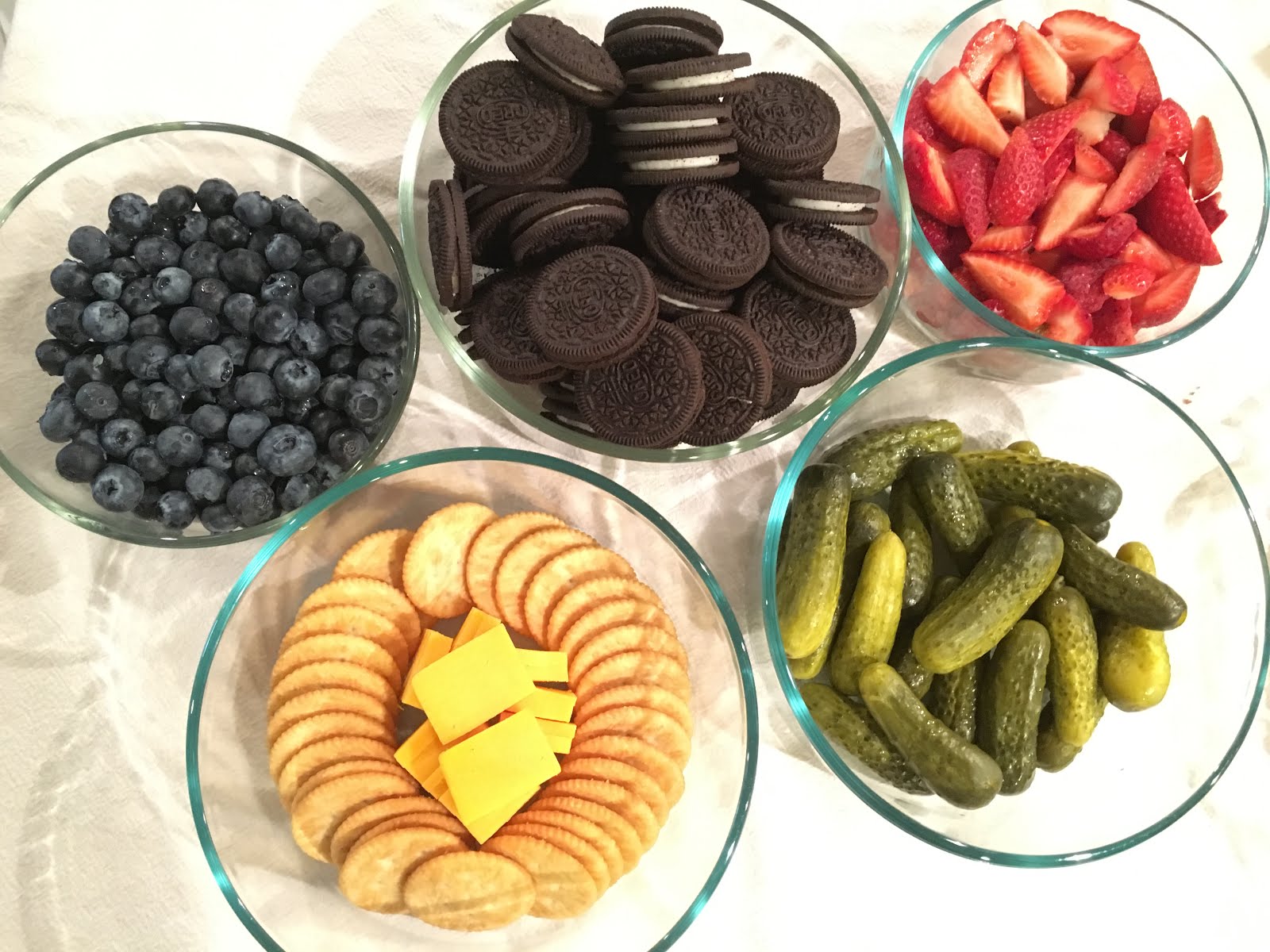 So for something like an Olympics viewing party for the Opening Ceremonies at the Olympic games, I am happy to go simple. I focus on the food.
I like to do simple foods that can represent the Olympic rings. I also like to have some foods that are from the country or city where the Olympic games are being hosted at the time. Here are some simple ideas: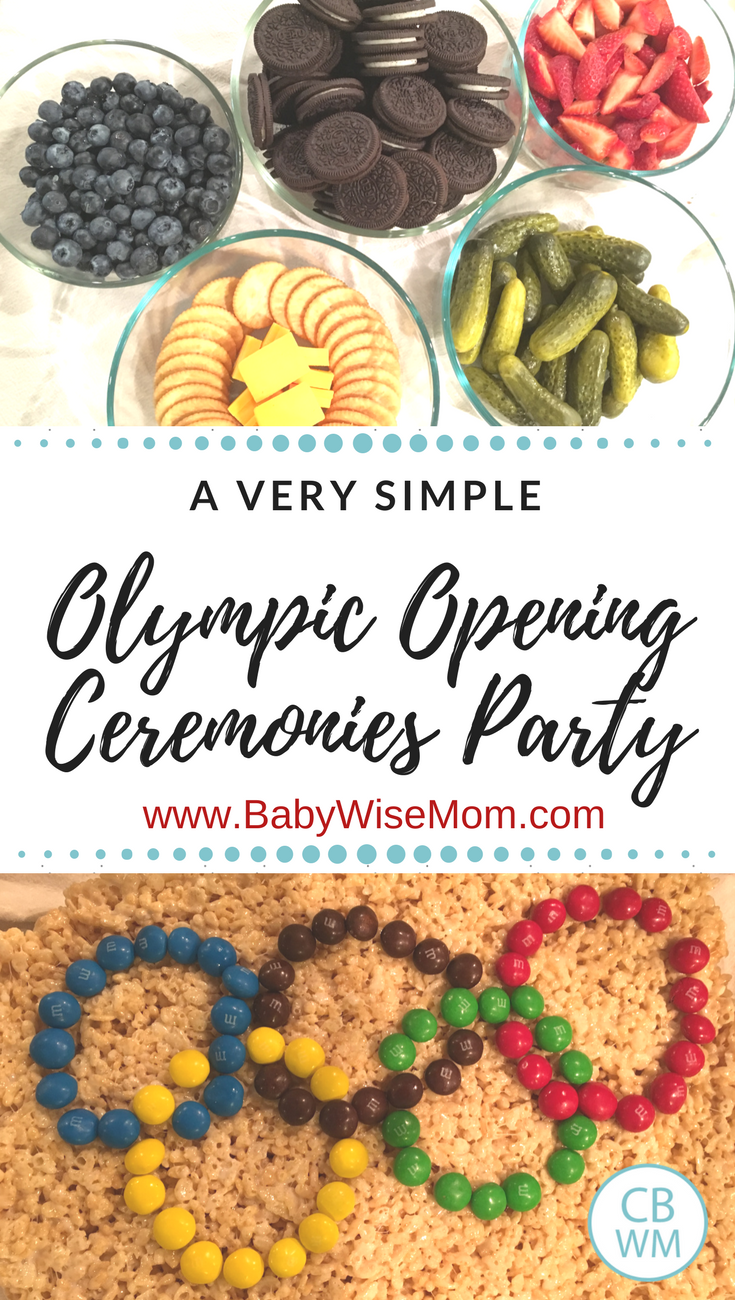 Bowls or Plates of Food: In the photo above, you can see that I simply filled some bowls with foods that are the color of each Olympic ring. For this spread, I Did blueberries, OREOS, strawberries, Ritz crackers and cheese, and pickles. You can also do grapes, blackberries, watermelon, pineapple…sit and ponder a bit and think of things you can serve. I like to go with what is on sale, so different fruits and veggies will be available depending on the time of year.
Cupcakes: It is very simple to bake a bunch of cupcakes, frost them blue, black, red, yellow, and green and display them in the Olympic rings. Just divide the frosting into five bowls and dye each bowl in one of the five colors.
Colored Candies: Colored candies are your friend. For the last Olympic games, I used M&Ms and arranged them in Olympic rings on top of Rice Krispie treats. Easy.
Something from the Host Country: I love to make something that represents the home country. This is simple to find through some Google and Pinterest searching. There are some Korean ideas here.
You can follow my Pinterest Olympics Board to see what ideas I am finding and liking. There are a lot more ideas out there, including fun decorations and games, that I have pinned but haven't actually tried.
In the end, I am going for memories and fun with my family. If you love spending time and money on decorations for a party, go for it! If you don't, do not feel bad about it! My kids still talk about the last opening ceremonies several times a month. They loved it, as simple as it was, and look forward to the games next week!
What do you do for the opening ceremonies? I would love to hear it!
See Also:
We are sorry that this post was not useful for you!
Let us improve this post!
Tell us how we can improve this post?