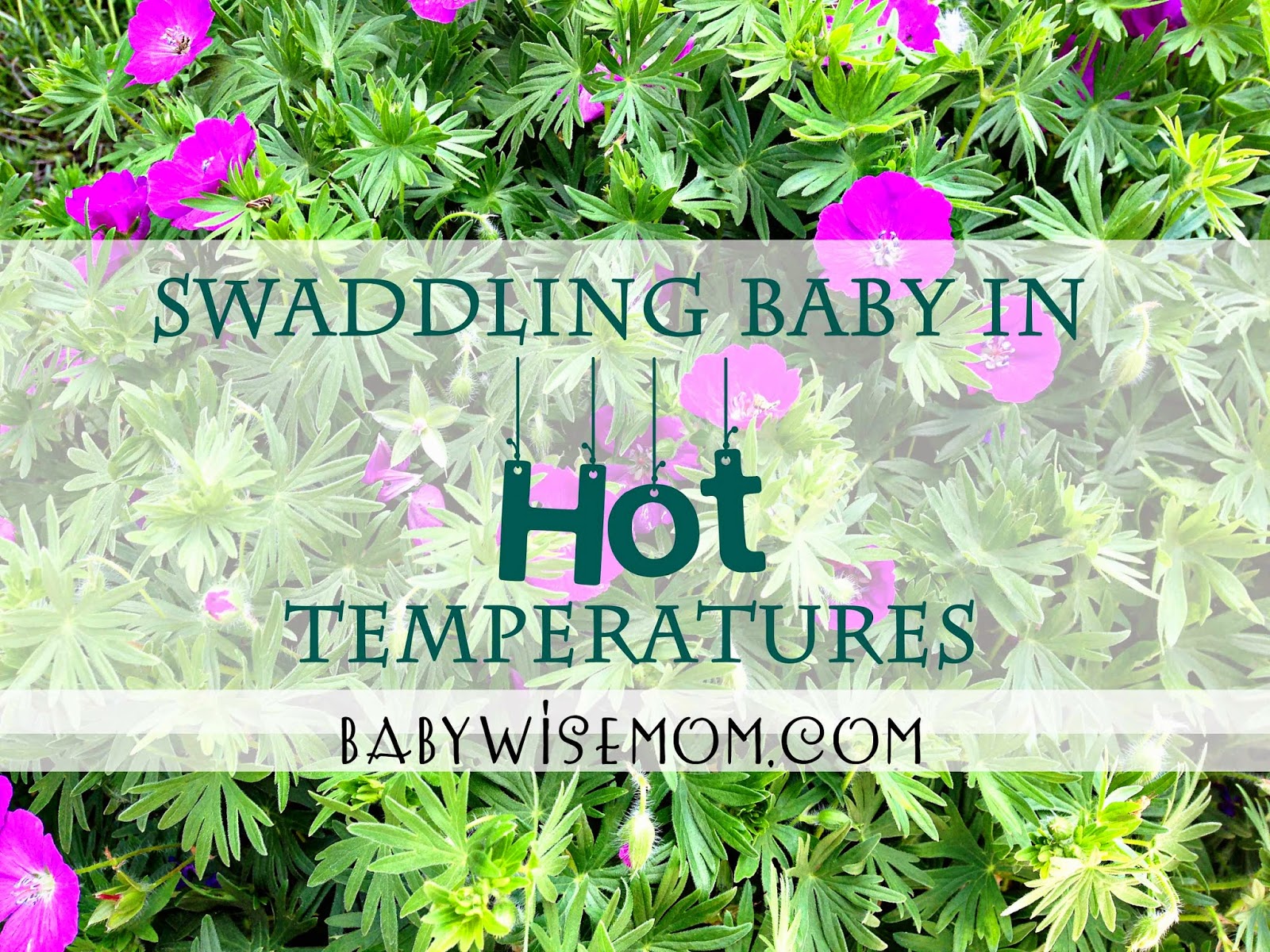 I recently asked on Facebook about your concerns for summer months–any and all concerns. One mom posted a concern about swaddling her baby during the heat of the summer. So many of you shared great ideas and products that I had to consolidate it all into a post so it wouldn't get lost on Facebook!
My girls were all swaddled for a time during the summer. My personal way to fix this was to keep the room cool enough for the baby to be swaddled and be comfortable. I also used light-weight swaddle blankets. Here are more ideas:
Stop Swaddling/Start Weaning. One comment offered was to just stop swaddling. Many people shared this sentiment. "It may take a few nights, but [your child] will adjust. I promise," offered Renee. Stopping the swaddle is definite viable possibility. I don't think this is the right answer for every baby out there–I think some need to be swaddled longer. There are some products to help gently wean from a swaddle–Baby Merlin's Magic Sleepsuit is one and Zipadee-zip is another. Zipadee-zip was highly, highly applauded on this thread, so check that out if you are looking for a weaning blanket. You can find it at https://zipadeezip.com/See also these posts to help guide you:

Use your swaddle blanket with just  a diaper under it. This is one idea I had when contemplating the difficulty. Use whatever swaddle blanket you like and wear only a diaper with it for sleeping.

Use a lightweight blanket. The Aden By aden + anais Muslin Swaddle Blanket is a lightweight swaddle blanket that was highly recommended. Woombie Air Ventilated Baby Swaddle is a new product designed to avoid over-heating and this one is for summer Woombie Summer Onesie. Anna&Eve Swaddle Strap was also recommended. Most swaddle blankets have a light weight version. You could also use a flat sheet.

Control temperature of room. This is something I do and did. Have the nursery be between 65-75 degrees. This might mean getting a fan or turning up the AC more this summer than your normally would.
Leave legs free when swaddled. This way the baby won't be so hot. A few of the blankets linked in the "lightweight blanket" section above are designed for that, so check them out!
Do you have any tips or experience in swaddling in summer?