First time obedience does not happen overnight. If you are working to get your kids to listen to you, remember it comes in small steps.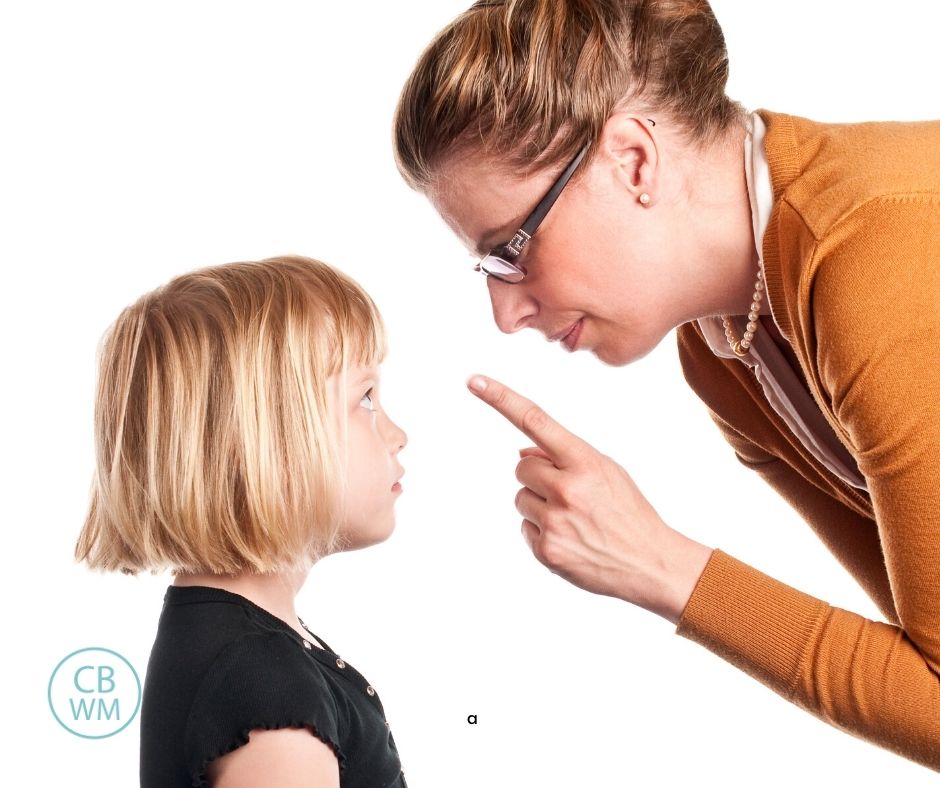 By Maureen Monfore, ChildwiseChat.com
If you've read my blog at all, it's likely you understand the value of training a child in first-time obedience (FTO). First-time obedience is a phrase commonly heard in Ezzo parenting circles. It means that a child obeys his parents' instructions the first time, no questions asked.
Training a child in first-time obedience isn't easy. But the payoff is huge in creating an atmosphere of peace and harmony in the home. Putting in the effort to train a child is so worth it.
Any parent ready to start the journey of FTO training must understand that it is a journey. It's a process. You will not achieve complete FTO in a day (or even 10).
I have read some parenting books and websites and walked away with the feeling that I need to do it all, and I need to do it all right now! I come away feeling like I'm doing everything "wrong" and that I have so much ground to cover if we are to get it all done.
These experts bring out the worst legalistic parent in me. I get started trying to apply their advice, and after a couple of days, I end up frustrated and exhausted. My kids are exacerbated. Nobody is happy, and I end up hating the parent I've become.
I make this point because I don't want to be one of those "experts" who drives you to the brink of insanity. When you read my blog, and if you read my eBook, Live in Harmony with First-Time Obedience, please take note when I suggest that you take baby steps in your FTO training.
The bad news is that there is no quick fix. The good news is that you won't frustrate yourself or exacerbate your child. You have a long-term roadmap to teach your child to be obedient, submissive and respectful.
In my eBook, I outline the many steps required to achieve first-time obedience. I also include a "FTO Bootcamp" that walks you through the various phases of FTO training, day by day. It is written in a way to help you realize that you don't need to do it all right now. I try to emphasize that if a certain FTO training phase takes 3 months instead of 3 days, then so be it. Take the time you need to work through the steps.
It's better to take several months to complete the journey than to try it, frustrate yourself, exacerbate your child, give up, and then feel lost when your child disobeys and you have no plan to address the disobedience.
By the same token, allow your child to take baby steps when complying with your FTO requests. Don't start your FTO training by requiring the child to do some monumental task. Don't begin when he's sick, tired or hungry. And only work on one aspect of FTO training at a time.
Equate it to teaching a child to swim. First-time obedience is a skill just like swimming. You don't throw your child into the deep end, expect him to swim, and then discipline him when he sinks. You teach him by first having him blow bubbles in the water. Then you teach him how to go under water. You teach him how to float on his back. And you teach him how to do the various strokes to swim.
All of these baby steps are required. It's not until you have taken each baby step one at a time that you can expect that the skill will be perfected. And as you can imagine, teaching a child to swim takes time and practice. Allow yourself time and practice when training your child in FTO.
If your critical Aunt Edna is coming to visit and you are worried about your child's behavior, don't expect that you can get all of your FTO work done in a few days. You will only frustrate yourself and exacerbate your child. Allow enough time to complete the whole process. Take as many baby steps as you need.
All of the tips, steps and phases outlined in my eBook are designed to prevent you from biting off more than you can chew in your first-time obedience training. You want to appropriately train the child, but you want to do so lovingly, fairly and peacefully. Only then will you have success with your training and achieve true harmony in your home.
Maureen Monfore is a mother of two young boys, a freelance writer, and the author of ChildwiseChat.com and the eBook, Live in Harmony with First-Time Obedience. A loyal follower of the teachings of Gary and Anne Marie Ezzo, she is passionate about teaching children to obey to pave the way for fun, love, learning, and essential moral development.
Related Posts