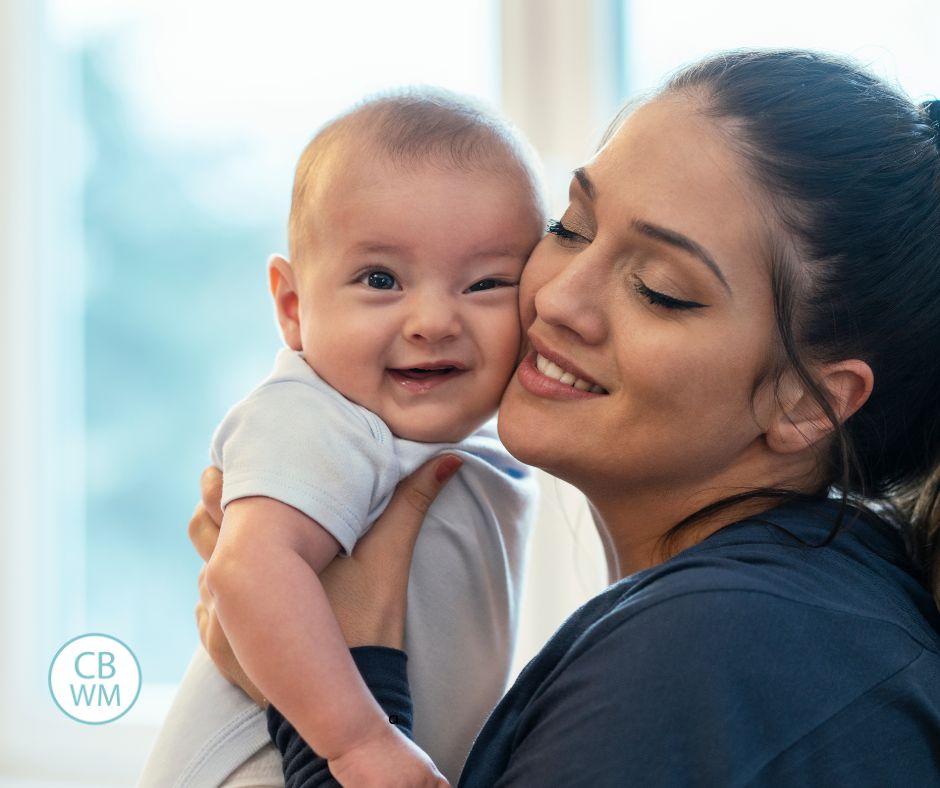 This post is written in partnership with Undercover Mama. All opinions are my own.
Oh you guys (gals…whatever)…I am so excited about this giveaway! It is from UndercoverMama.com. The owner of this company contacted me to offer a giveaway to you all. I was so excited to try this shirt out. Look at the pic above. The shirt clips on to your bra or nursing bra, so you can leave your undershirt down while you are nursing a baby.
I ALWAYS wear a shirt under my shirt–I always have an undershirt on. This undershirt is so great because your tummy stays covered while you are nursing your baby. I love it for nursing in public settings, and anything that makes nursing in a public setting easier is a winner in my book (especially when your baby refuses to take a bottle….).
I like the nursing shirt concept–you have a shirt you can wear to easily nurse a baby. But I cannot afford to buy a whole wardrobe of nursing shirts. I love what Undercover Mama says on their website–"Make any shirt a nursing shirt." It does! Any shirt can be a nursing shirt. AND the great thing is that this undershirt can work with a normal bra, too, so it isn't a shirt you "just" use while nursing. You can use it when nursing is a thing of the past, too.
Today you can enter to win an Undercover Mama shirt in the size and color of your choice shipped to you! Hurray!
For Your First Entry:
Become a follower of this blog. Then leave a comment. If you are already a follower (the thing where your cute face pops up with all the other cute faces of people following), comment telling me so.
Sample Entry
I am a follower!
For Your Second Entry:
Sign up for the Undercover Mama email list. Then comment saying you did so.
Sample Entry
I am signed up!
For Your Third Entry:
Like Undercover Mama on Facebook. Then comment saying you did so.
Sample Entry
I like it!
For Your Fourth Entry:
Go to http://undercovermama.com/. Share what color you will choose if you win.
Sample Entry
I went for white.
For Your Fifth Entry:
Like Chronicles of a Babywise Mom on Facebook. Already do? Tell me so. Comment saying you like it.
Sample Entry
I like Chronicles of a Babywise Mom on Facebook!
For Your Sixth Entry:
Blog or tweet about this giveaway. Then comment saying you did so and which you did.
Sample Entry
I updated my status!
For Your Seventh Entry:
Blog or tweet about this giveaway. Then comment saying you did so and which you did.
Sample Entry
I blogged! valscreatsions.blogspot.com
Entry Rules
You must leave a comment in order to have an entry.
You must leave a separate comment for each entry. This is not so I can get lots of comments–it is because it makes it a million times easier to choose a winner. It takes less time, and less time is good. Plus, it makes sure I don't miss an entry.
You don't have to do all seven entries…for example, if you just want to follow this blog, you can just do entry one.
One entry per comment.
Up to seven entries per person.
You must fulfill the rules of each entry for each entry to count. If I see the entry is not valid (did not meet entry requirements), I will disqualify your entry. Trust me, I check.
Entries will be accepted until I choose the winner sometime November 23.
The winner will be randomly selected at random.org
The winner will be announced Friday November 23.
If you would like, you can add your email address to your entry. If you are the winner, I will email you to let you know. You do not need to add your email address in order to win. I understand not everyone wants to share their email addresses with the world. I will announce the winner on the blog, so you can check the blog Saturday to find out if you won.
Once the winner is announced, you will have one week to contact me or another winner will be chosen. Be sure to check back. The only thing worse than not winning is to win but not realize it in time!
US shipping addresses only please.