Get 14 ideas for how to make Valentine's Day fun for your kids. Celebrate Valentine's Day with your children with these different activities.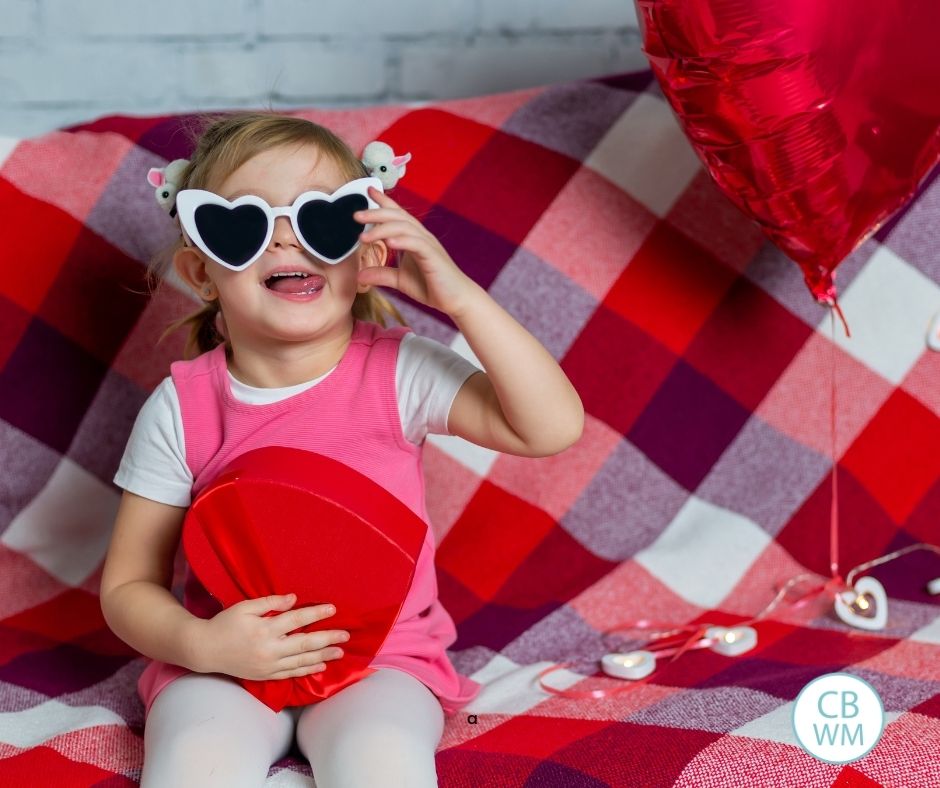 Valentine's Day is a great way to show love between couples, but it is also a way to show love to anyone in your life.
If you are a parent, Valentine's Day is a great opportunity to show love to your children. Kids love celebrating, parties, and holidays.
Here are 14 ways you can make valentines day a fun celebration for your kids this year.
14 Days of Love
You can spend the first 14 days of February much like you would a 12 Days of Christmas.
You can spend 14 days focusing on love. What the world needs now is love, right?
You can spread love among your own immediate family, among extended family, or among your friends and community.
You can choose one family or person to focus on or you can pick a theme to follow each day.
You can serve people you don't know at all, like the elderly or those in nursing homes or pick someone meaningful in your life.
Some ideas include:
Send kind notes
Draw pictures
Do a heart attack (details on that below)
Make a treat
Pay for someone's order or meal
Deliver flowers
Clean up garbage on the street
Shovel snow or do some other yard work
Send a kind text
Make a phone call
Compliment a new person each day
Do a sibling's chores
Write Each other Love Notes
Take some time to sit down and write a love note for every member of your family. You can of course extend this beyond the family.
Write a kind note to teachers or coaches. Deliver kind letters to neighbors or friends.
You could also do this secretly as the parent and put love notes in your kids' backpacks or lunch boxes each day (or just one day!).
Send Valentines
Everyone loves genuine mail. People even love genuine emails.
You can send valentines to friends and family who live near and far.
Heart Attack Your Child
A heart attack is when you put up a bunch of hearts with kind notes or words on them.
You can heart attack your child all at once on February 14 so they wake up to the surprise or you can do one heart a day for 14 days.
Many people put this on their child's door, but you can put it anywhere your child will see it.
You can also heart attack other people as a family if you prefer.
Read Valentine's Day Picture Books
I always love to read picture books that focus on the holiday or season. You can purchase some and/or borrow some from the library.
Some of our favorite Valentine books are: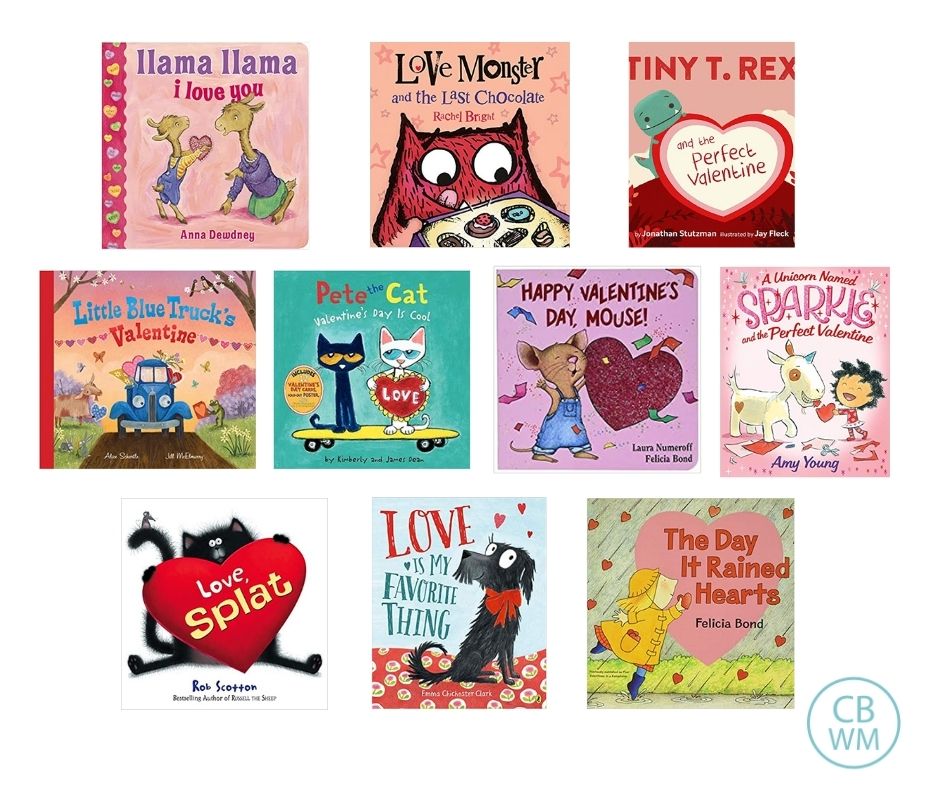 Focus on Your Kids' Love Languages
Every child has a way he feels loved. This is a great opportunity to focus on your child's primary love language and put extra effort into showing love in this way this month.
Read up on Identifying Your Child's Primary Love Language here. You can get ideas for showing love in the various ways in these posts:
Do a Fun Photoshoot
You can use streamers, cut out hearts, balloons, boas, jewelry, etc. to make things fancy and do a fun photo shoot. You can use these photos in your valentines you share or just keep for fun.
Have a Valentine's Day Themed Charcuterie Board
Charcuterie boards have been quite the rage for a couple of years. You can create a board of healthy foods, candy and sweets, or a mixture. Some ideas include:
Grapes
Strawberries
Cherries
Raspberries
Dried fruits
Crackers
Meats
Cheeses
Nuts
Cookies
Donuts
Pastries
Candy
Chocolate covered pretzles
Pinterest is a great place for inspiration. I have some pinned on this board.
Have a Valentine's Day Scavenger Hunt
Set up a little scavenger hunt to take your child on a hunt around the house from clue to clue until they get to a special treat, gift, or activity to do.
Bake Together
Bake a special Valentine Treat together. You can bake something for a special family treat and/or a treat to deliver to a neighbor.
Some common Valentine Desserts include:
Sugar Cookies
Cupcakes (strawberry, red velvet, or just red and pink frosting)
Red velvet cake
Truffles
Cheesecake
Mousse
Dip Foods in Chocolate
My neighbors love to break out the fondue pot and dip all sorts of things in chocolate for a special treat. I love this idea!
You can dip strawberries, graham crackers, pretzles, angel food cake, marshmallows, cheesecake bites, etc.
Share the story of how you and your spouse met. How to did you meet? What did you do for your first date? How did you know you wanted to marry each other? How did you propose?
If you have a wedding video, watch that. Go through old photos and wedding photos. Kids love to hear these stories and Valentines is the perfect time to do it.
Daddy/Daughter or Mother/Son Date
You can have some fun and go out on a daddy/daughter or mother/son date. You could do a fancy dinner at home, go out to dinner, or go do something fun together.
>>>Find ideas for parent/child dates here
Do Valentine Crafts
You can have fun doing valentine crafts and/or learning activities at home. Again, Pinterest is an amazing resource for finding fun activities to do.
You can get a full week of Valentine Activities planned for you in our book Babes, Tots, and Kids. You can also find ideas on this blog: Children's Learning Activities.
Conclusion
This is a great time of year to help your child feel love and show love to others. You can choose one activity or go big and try all 14 (or something in between!). I would love to hear what you do!
Related Posts