Daily life and schedule for a 12.75 year old tween girl. Learn about common concerns that come up with the preteen age group. This covers 12.5 years old through 12.75 years old.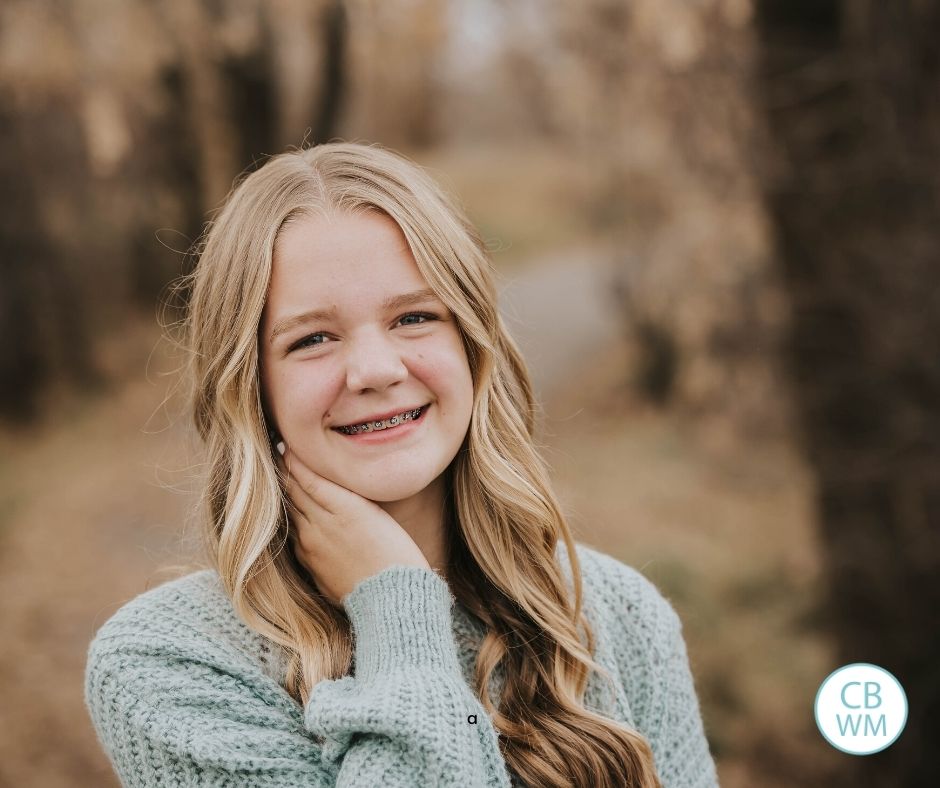 This is a summary for Mckenna from 12.5 years old until 12.75 years old.
SLEEP
Sleep is going well. McKenna loves sleep and has always been a good sleeper. She does not love to get up early and go to school, but she wakes up on her own each day with an alarm. She has only had one alarm mishap this school year, and it all worked out fine.
EAT
It is going about as usual. Nothing big to report.
SCHOOL
School is going really well! She is enjoying it a lot. She has made a lot of new friends this year as the middle school has around 6 or more elementary schools that come together.
She has been able to get straight A's.
She has been funny about certain frustrations. McKenna is a very strong girl and very athletic. She has often been frustrated in PE class for various reasons.
The boys and girls are mixed up for PE. Toward the beginning of the year, she would get frustrated that boys wouldn't pass her the ball or try to prevent her or other girls have a turn.
In time, she earned their respect and they eventually fought over who had to guard her. She has been mindful to make sure other girls get turns, too.
Then she got offended that the girls were not required to run as fast as the boys in the mile to get an A. So she ran a boy "A" time.
This is the first year with boys and girls mixed for PE, so it has been an amusing saga to listen to.
VACCINES
We were able to continue McKenna's path to being vaccinated. She has to get tested for allergies with each vaccination. We start with skin prick tests. Then we try 10% of the vaccine in one arm (assuming the skin prick went well). Then we wait a while and do the remaining 10% in the other arm if things went well. Then we wait a while and make sure she is okay.
The appointments are very long.
I have paused the process because she has to miss so much school to do an appointment. I will probably schedule her next (and final) one toward the end of the school year.
EXTRA CURRICULARS
McKenna had soccer, piano, and the musical.
She still loves soccer. She is quite fortunate to be able to play on the field full time for one team and play as a goalie full time for another team. Many goalies only do goalie, and she enjoys both. Playing on the field is a good low-pressure experience for her. Goalie is high-pressure, so it is good for her to have soccer experiences that are just fun.
She loved the musical and made a lot of new friends.
She is also enjoying piano and improving a lot at it. She doesn't love having to work little by little at something. She wants to just go knock it out, so piano is often very frustrating for her. She is getting good enough that she can pick up songs faster, which is helping her enjoy it more. Piano is so good for that.
We do piano lessons in the mornings for the three older kids. It is much easier to do it this way because then they do not run into conflicts with their sports.
SCHEDULE
Here is her typical schedule.
6:00 AM-Get up and get ready
7:00 AM-Go to school
3:10 PM-Get home from school
5:00 PM-Dinner. Family time. She often has a soccer practice.
8:30 PM-Get ready for bed
9:00 PM-In bed
RELATED POSTS