These winter picture books will not disappoint and are perfect for adding to your personal library. These books are worth owning!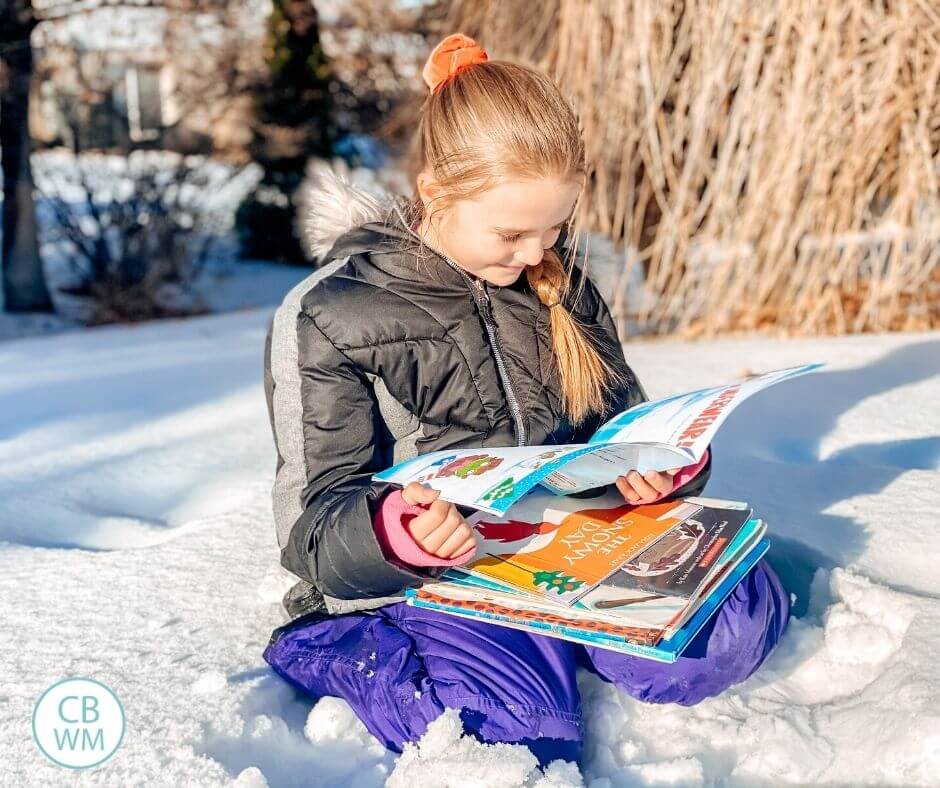 If you have snow where you live, your children probably enjoy reading books about snow because they are relatable on some level.
If you don't have snow where you live, your children probably enjoy reading about snow because it sparks their imaginations.
It is always hard to know what, of all the books out there, is worth your time, money, and effort.
If you are planning on buying any snow books, these ones will not disappoint. They are all worth owning.
One note, with the Ladybug Girl snow book, I put that there to represent having a popular character in a snow book. You might choose a Clifford snow book or a Fancy Nancy snow book instead (just to name a couple). If your child has a favorite character, it is fun to find books with that character and a topic you are looking for.
This post contains affiliate links.
Winter Picture Books Worth Owning
As I mentioned, this really represents owning a winter picture book that stars your child's favorite character.
This is a great picture book for the animal lovers out there.
This is a rhyming book that is both funny and sweet.
Snow by Uri Shulevitz
This award-winning book teaches us that great things can come out of small things.
This is a classic picture book. It is a wordless book, which has great value for children. It is good to own some wordless picture books.
This is one of our very favorite winter books. It takes you through an adventure of what those snowmen do at night while you are sleeping.
Everyone dreams of having a snow day and a day off of school. This book takes you through the fun that is to be had on a snow day.
This is another classic, award-winning book to add to your collection. This book has beautiful illustrations and follows a boy through the city after a big snow.
We love having penguin books in our winter book collection–so much so that we could have just a penguin book post. This one is a great penguin book that teaches the value of differences.
This is another award winner. This shows us the changes that come from a snowfall. It really brings to life the wonder and magic of a snowfall.
I love how this book teaches so much about nature during winter. It shows a lot of what happens during hibernation, so it is very educational.
This book really feels like magic and follows a girl and her father one winter night. This award winner is worth adding to your collection.
This book is just a silly book about a frog who wants to play in the snow–except frogs don't play in the snow. His mom makes sure he is dressed for the occasion.
This is a very old book that is an award winner. It talks about the preparations needed by the animals as snow is coming.
Conclusion
When you look at book lists, it can feel very overwhelming. So many books to get! Keep in mind the library is a great resource for books.
Also, as I built our home library up, I just focused on a couple of new books a year per category. So I would buy 1-2 new picture books at for winter each year. This allowed us to build it slowly without breaking the bank.
This post originally appeared on this blog January 2017
Related Posts