All about growth spurts. How to hand a growth spurt with your baby's schedule, when to expect growth spurts to happen, and how growth spurts work.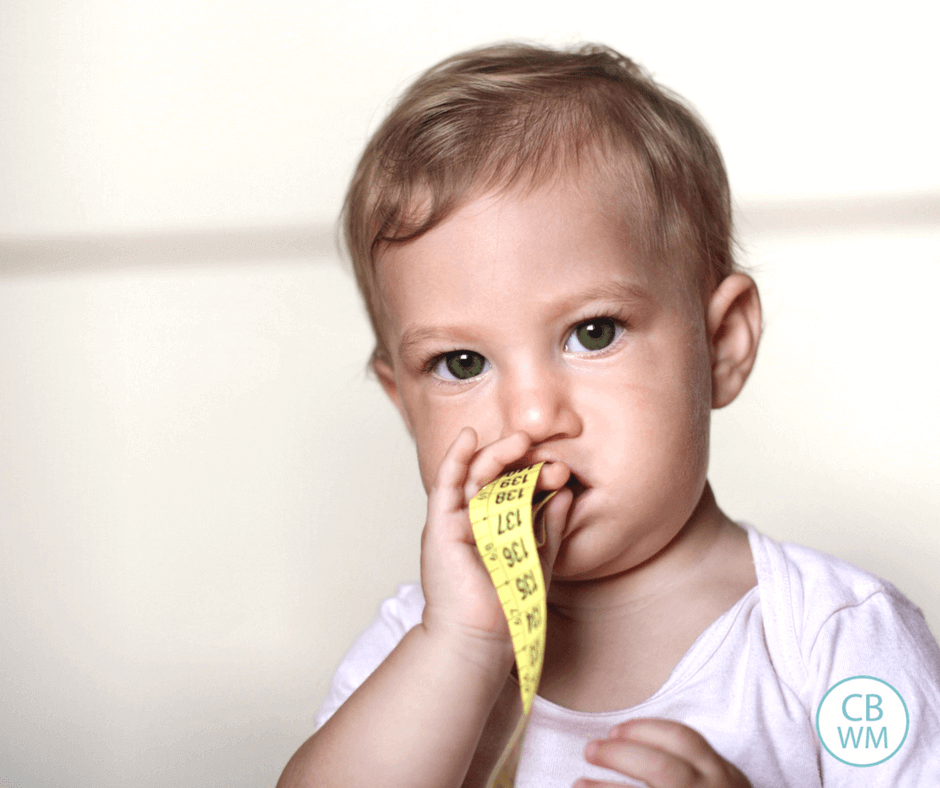 Growth spurts are something that seem to cause a lot of problems for moms who follow a schedule. Some are afraid to feed more often and start a new habit. Some feed more often but don't know when to stop or are afraid to stop. Growth spurts seem to be quite mysterious. Here is what Tracy Hogg has to say about the growth spurt in Secrets of a Baby Whisperer (found on page 116).
Growth spurts seem to be more of a "problem" for breastfeeding moms than bottlefeeding moms, but both have problems. If your baby has been eating well on your 2.5-3 hour schedule then suddenly seems to want to eat all day, there is a good chance it is a growth spurt. Hogg says this lasts a day or two. I want to add, though, that it will only last a day or two if you attend to the growth spurt. If you refuse to feed more often, then the need for calories for the growth is going to take longer to fulfill. Hogg says, if you feed your baby, it will last about 48 hours. Then your baby will go back to the schedule.
How Often are Growth Spurts
How often do growth spurts happen? They seem to happen constantly for the first four months. Hogg says they are around every 3-4 weeks. Hogg cautions against confusing a growth spurt with milk supply lessening. Be mindful of that.
How Does a Growth Spurt Work
How does a growth spurt work? Mom starts to produce more milk because she is receiving more stimulation. Your baby will eat more often (or possibly nurse longer periods) to produce more milk. Your body will then produce more milk for baby to drink. If you feed formula, you can increase the amount of formula eaten–that is assuming baby can take in more in one sitting. If not, you will have to add an extra feeding to your day by feeding more often.
If your baby is hungrier only at night, then it is most likely not a growth spurt. It is that your baby isn't getting enough calories in the day. You would then need to add a feeding to your day. Another option would be to pump the extra milk your baby doesn't drink after the first feeding of the day. Save that milk and give it to your baby at night in a bottle. I love that idea.
Related Posts:
Reader Questions: