Daily life and schedule for this 7.75 year old girl who was raised on Babywise. See her daily life, activities she is involved in, and her daily schedule.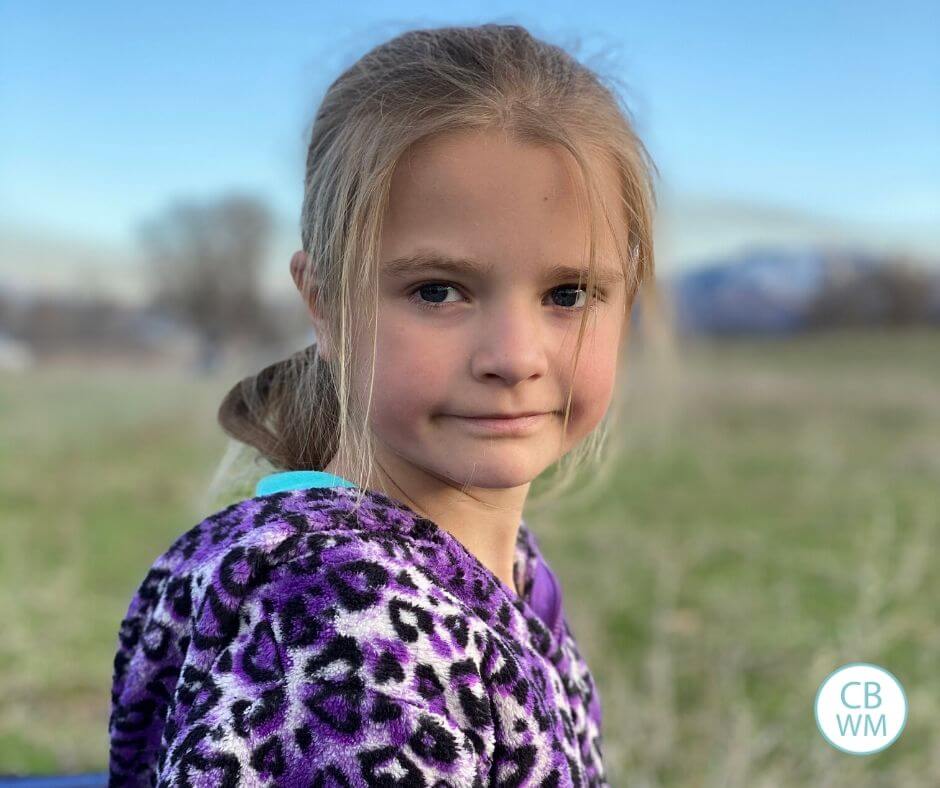 This is a summary for Brinley from 7.5 years old to 7 and three quarters years old.
7.75 Year Old Girl Life
Here is a breadown of Brinley's typical daily life. About half of this period was with life being normal and half was during things being locked down.
Eating
Eating is pretty normal. One thing of note started. Brinley started to say "Ew!" at meals if she didn't like something. She would also go on about how gross it was.
There is a balance to be struck here. I am okay with my kids having things they don't like. I am okay with knowing foods they don't like. I am not okay with them being impolite about it.
So we start with strict rules that you cannot say something is gross, can't say "Ew!", and can't go on and on about how gross it is.
>>>Read: 10 Smart Mealtime Rules for Children
Sleeping
Sleeping is really good. There is nothing of interest happening.
School
Brinley still loved school while it was in. When we moved to distance learning, she did so easily. I was really glad that things moved to distance learning at the end of the school year and not the beginning so she had her system down.
After two weeks she moved to managing everything herself. That has gone pretty well. She finishes in 1-2 hours each day.
Brinley really thrives on super structure. She likes things the same day to day down to the minute, which school gives her. That isn't feasible at home. So we have been doing the best we can to have her have steady structure at home.
Emotions
Brinley got really emotional through the first month of social distancing. I think she gets more emotional when she doesn't have as much structure and when she isn't getting social interaction.
I got some books on emotional children–I will be sure to share if they are helpful and good.
One thing we have found helps her a lot is petting animals. We have cats that she plays with every day. She recognizes they help her calm down, so any time she is upset, she finds a cat and loves on it.
Lockdown
Brinley has struggled the most at our house with lockdown. She is an extreme extrovert and misses people. She is young enough that it is hard to connect with friends virtually, so she misses her friends like crazy.
She misses her strict schedule of school days.
She has had days she has broken down into tears over something (like not being able to play in the water when it is 50 degrees outside). She can't understand that she is really upset about missing people and things and not about not slip and sliding in the cold.
Extra Curricular
Here is what Brinley participated in during this time period. These were all just before lockdown:
Swimming lessons
Piano lessons
Irish Dance
Musical
Daily Schedule
Here is her typical schedule on a school day:
6:30 AM Wake up for family scriptures
6:50 AM Get ready for school (these morning routine cards make this process so smooth)
9:15 AM School starts
4:00 PM Home from school. She hasn't had homework yet. Chores if needed and free time.
5:30 PM Dinner. Then family time until bed.
8:00 PM Start getting ready for bed.
8:30 PM Bedtime.
And here is her schedule on a typical lockdown day:
7:00 AM Wake up (she wakes on her own). Eat breakfast. Exercise.
7:30 AM Start school
9:00 AM Get ready for the day
We follow this block schedule each day: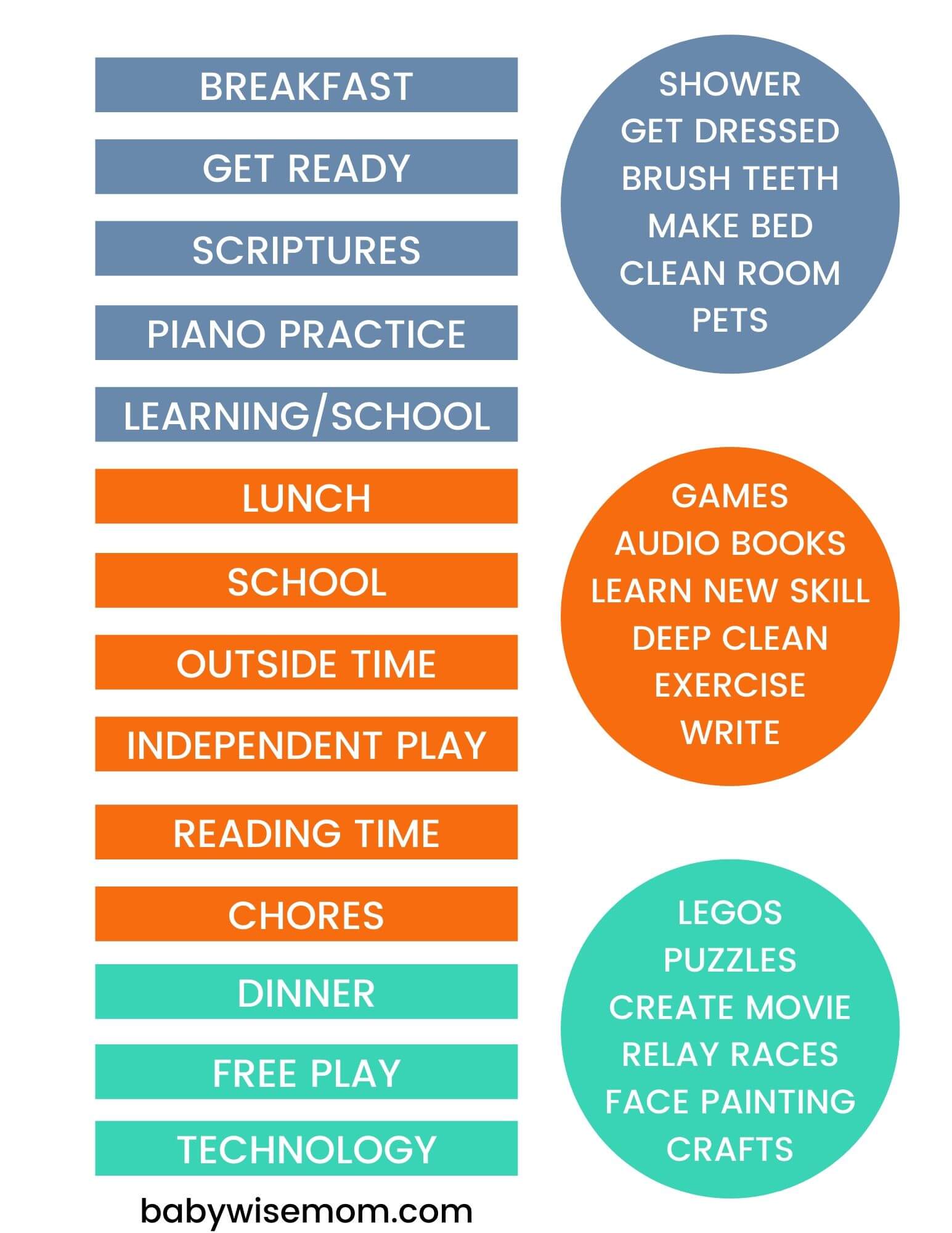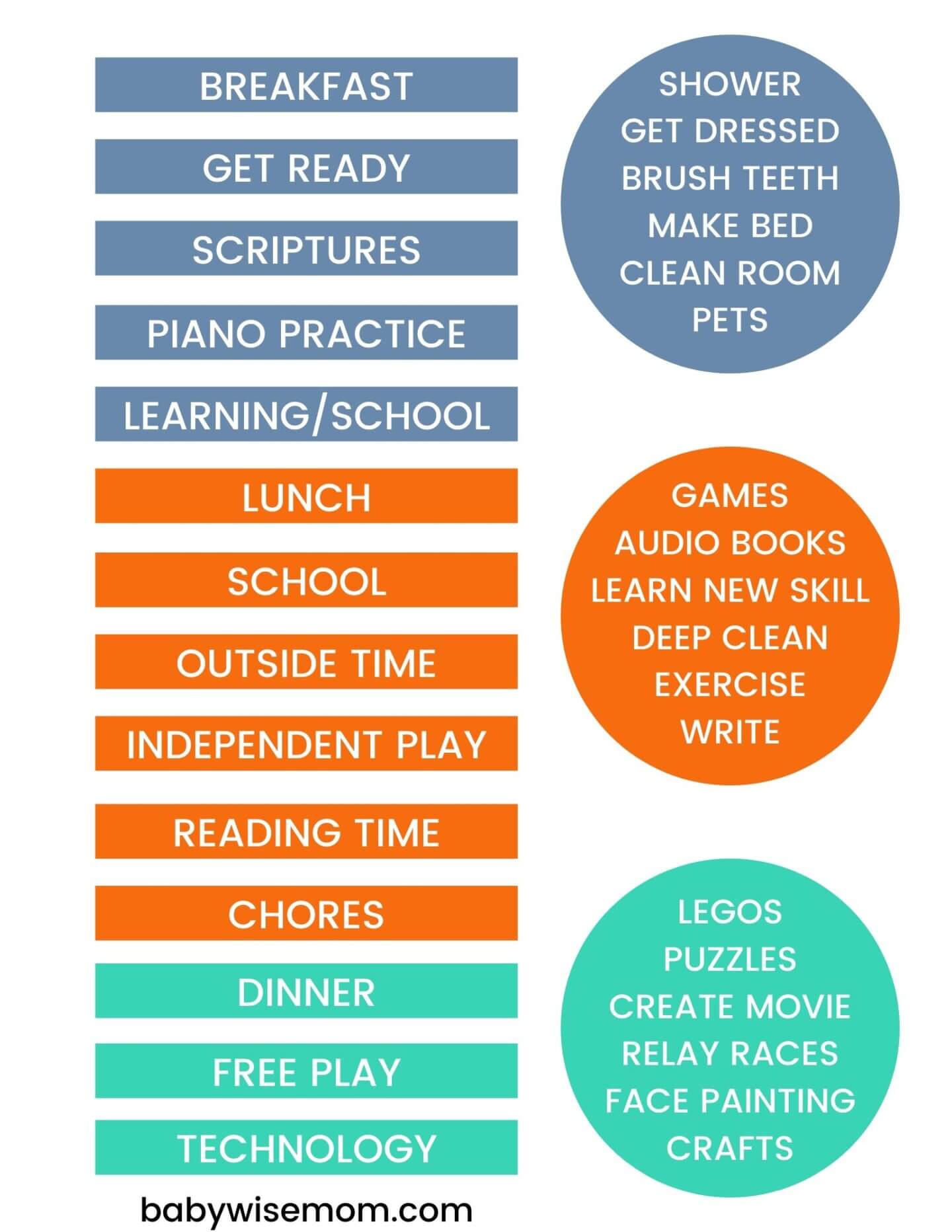 Related Post