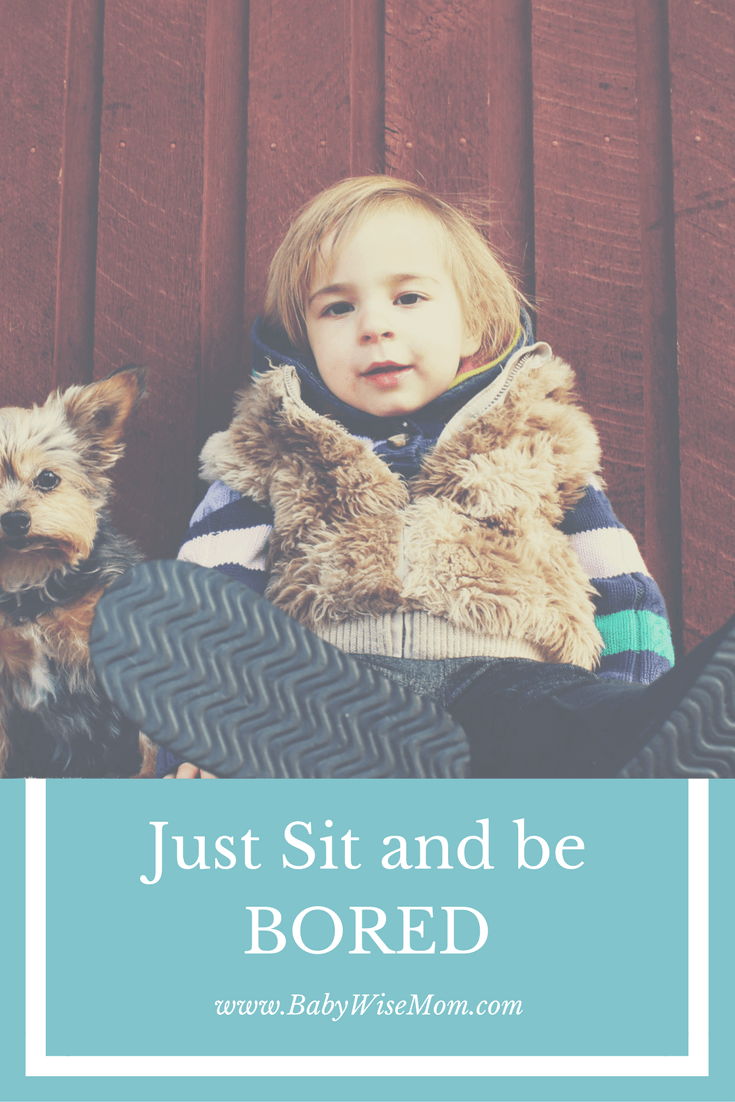 As your child gets older, you will start to hear questions like this:
"What can I do now, Mom?"
"I'm bored!"
"There is nothing to do!"
or
"That doesn't sound fun!"
Now, naturally, if you stick to having a daily routine then this really won't happen that often, but it still will happen. As your child gets older, you start to allow more freedom, especially at times of day for free play. This is a great chance for the child to practice decision making skills.
I don't mind genuine questions of what the child can do next. The questions I mind are the whining ones.
So my response is nonchalant and without emotion and I say,
"Just sit and be bored."
The response to that is always something to the effect of, "I don't want to do that! That doesn't sound fun!"
To which I reply "Oh!" with a bit of surprise in my voice. Then I add, "Well, what would you like to do then?"
My goal is to teach the child that A)whining doesn't get you anywhere productive and B)problem solving skills.
It works like a charm.
So what age should you expect to encounter this? Probably somewhere around 4 or older. Kaitlyn (nearly four) still hasn't said an "I'm bored phrase." Some children will pop these out much earlier, though, so always be ready 🙂
Related Blog Labels:
We are sorry that this post was not useful for you!
Let us improve this post!
Tell us how we can improve this post?