Disneyland tips families! Learn how to use Genie+ and maximize its use. Find out what order to do rides in at Disney and California Adventure.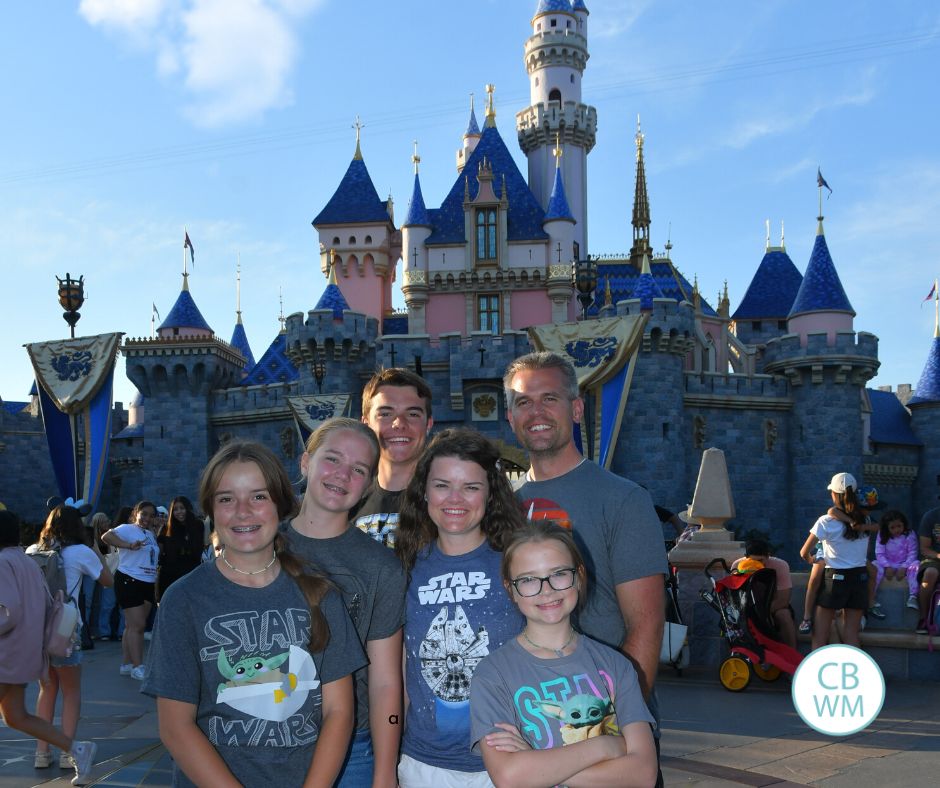 When it comes to planning a trip to any Disney location, you can really spend a lot of time working out the details. There are many Disney planning groups on Facebook where you can get all sorts of tips and advice as well as countless blogs dedicated to Disney.
It can be overwhelming and I would even say stressful. Things have gotten much more intense since we last went to Disneyland about 8 years ago.
I had our family vacations all planned out for each year from the time Brayden was in elementary. Then the events of 2020 came along and messed those up. Because of that, we found ourselves booking a spontaneous trip to Disneyland for our family trip this year.
I didn't have much time to plan and all reservations were already full, but we still had a wonderful time and a very successful trip!
The big key to this was utilizing Genie+.
Using Genie+ at Disneyland
The Genie+ system is easy to use once you get the hang of it, but you will probably need a couple of uses to understand the nuances.
What is Genie+?
Genie+ is the current way to get on rides quickly. You pay an extra fee per person per day to be able to use this service. You are able to sign up for one ride at a time and do so through the Disneyland App.
When you sign up for a ride, you are choosing a time to go to the ride (you get the next available time). You have one hour to use it. So if your time was 8:55, you would need to use it between 8:55 and 9:55. You can scan in 5 minutes early, so technically you have between 8:50 and 9:55.
As soon as you scan in, you can book your next Genie+ ride.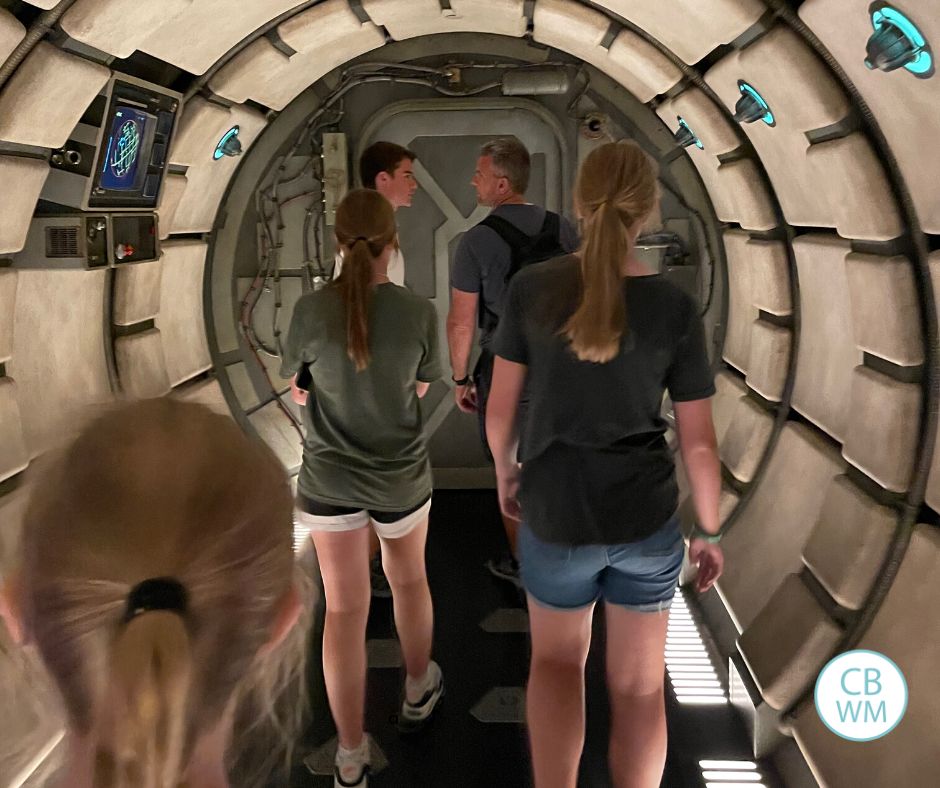 Is Genie+ Worth It?
The system makes it so you basically walk on rides. You might wait about 15ish minutes, but that is much shorter than most wait times (60-90 minutes). It is nice, but the reality is the need is there because they created the system. When no one is using the Genie+ lines, the ride moves much faster. But because it exists, it is very helpful to have it.
It is absolutely worth it if you are attending during a busy time. If wait times for rides when you are planning to visit tend to be 30 minutes or less, it becomes a maybe. The reason I say maybe and not just no is because of the photos.
Photos and Genie+
With Genie+, you are able to get the photos taken by photographers and on the rides. The photos with the photographers are really fun and well-done. They can add in "magic" to photos, too, so you get things like ships in the sky above you.
We all know mom usually doesn't get in the photos on trips, so it is a nice way to get some pictures with you in it. It is also nice to get some good photos that you don't have to ask strangers to take. You are getting them taken by photographers who are there just to take photos.
For me, Genie+ is worth it for the photos alone, so I would get it even if crowds were low.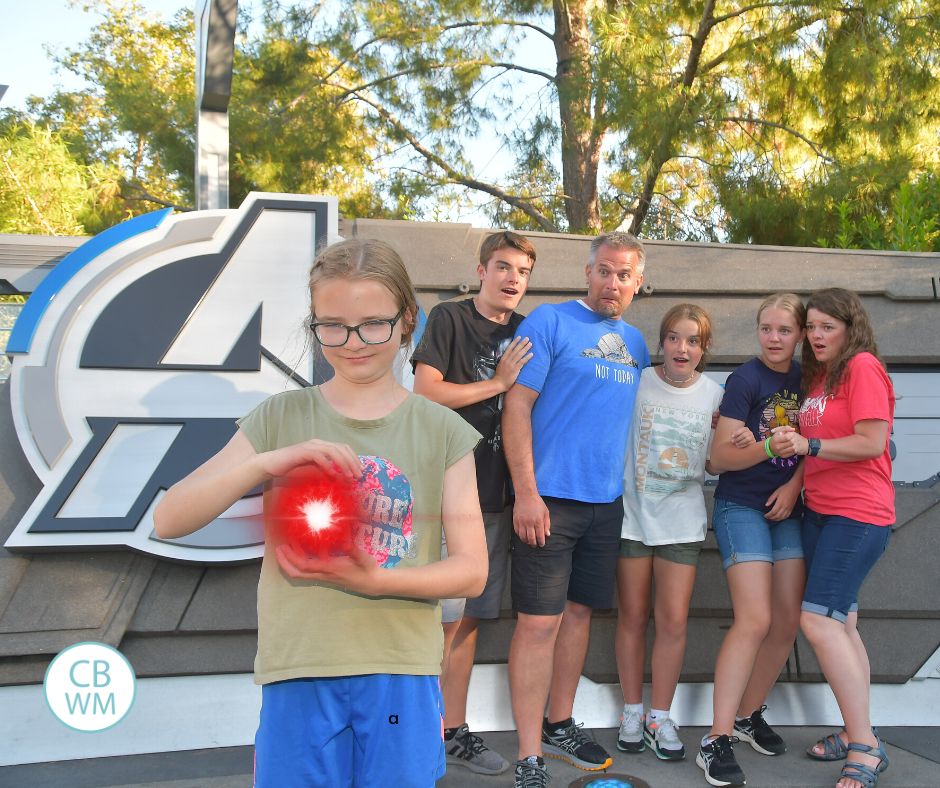 Genie+ Tips for Rides
Here are some tips and things to be aware of when using Genie+ for rides. If you use this well, it will save you a lot of time standing in lines.
You can't use Genie+ on every ride. You can see in the app which rides have the option. Here are the rides you can use this on in Disneyland:
Autopia
Big Thunder Mountain Railroad
Buzz Lightyear Astro Blasters
Haunted Mansion
Hyperspace Mountain
Indiana Jones
It's a Small World
Matterhorn Bobsleds
Millennium Falcon: Smugglers Run
Splash Mountain
Star Tours
We found that Hyperspace Mountain and Indiana Jones filled up fast. You can only book one Disney+ pass at a time, so you don't want to have to book a ride in 3 hours and not be able to use it on other rides in the meantime.
For that reason, I recommend you book those rides earlier in the day when the time between when you book and when you ride is shorter.
Matterhorn Bobsleds filled up, also. Splash Mountain was a longer wait once it got hot outside. Buzz Lightyear can get long, also.
Most other rides were not bad. Millenium Falcon was probably the next longest. Star Tours was a ride you could basically always get into within the next 15 minutes.
The rides at California Adventure that offer Genie+ passes are:
Goofy's Sky School
Grizzly River Run
Guardians of the Galaxy – Mission: BREAKOUT!
Incredicoaster
Monsters, Inc. Mike & Sully to the Rescue!
Soarin' Around the World
Toy Story Midway Mania!
Guardians is a very popular ride and can be a long wait. The same is true for Toy Story and Soarin. Grizzly River Run will get to be a long wait in the heat.
Book your first ride as soon as you enter the park. At Disneyland, you cannot book a Genie+ ride until your ticket is scanned and you are in the park. Every ticket must be scanned for every person you want to book a Genie+ pass for.
Once you are all scanned, book your first ride. I recommend doing Space Mountain or Indiana Jones at Disneyland and Guardians or Toy Story at California Adventure.
You can only use a Genie+ once per day per ride. So once you use your Genie+ pass on a certain ride, you can't do it again that day on that ride.
You can cancel your reservation. If you have it booked and realize you won't make it in time, cancel it and book the next time. Because you can cancel, I recommend you just book as soon as you are thinking of using it. If you change your mind, you can cancel. Conversely, if you chat about it for 5 minutes, the times available will move later in the day. Remember, you have a full hour to use the reservation.
Enter the Lightning Lane line when you get to your ride. The rides with the Genie+ options will have a Standby line and a Lightning Line. Go in the Lightning Line.
You will scan in to enter the line. Have your app open and scan your people. You can leave the phone in the scanner and swipe for each person; you don't have to remove it for each person. BUT do not scan someone in who isn't there.
Book your next ride as soon as you have scanned in. Once you have scanned in to the ride, book your next Genie+ pass experience right away. Do a ride close to where you are and do a time as soon as possible. If you have some time to wait between, ride another ride in the area, enjoy the shops, or just sit and relax for a bit. If the next ride is soon, remember you have 60 minutes to use it.
Sometimes there is a line for the lightning lane. This is especially true if the ride is glitching or if it is later in the day. Sometimes you have to wait in line just to scan in. Give yourself time to scan in even with a line. If you run into trouble, talk to the people working the lighting lane scan in area.
Book people even if they don't want to ride the ride. On our first day, Brinley did not want to ride Indiana Jones and Brayden stayed with her. I didn't book them. Then the ride broke down and we were given a Multiexperience Pass. They didn't get it since they weren't on the reservation. So unless someone wants to ride the ride later in the day, just book everyone in case the ride breaks down (it happens often).
If the ride breaks down, you will be given a Multiexperience Pass. If the ride is broken down when you are supposed to return to ride it, you will be issued a Multiexperience Pass. This will show up on your app in the same place you find your Genie+ passes.
You can use this on certain rides (it will be listed on your pass). You can have this pass AND a Genie+ at the same time, so you can use it when you want to.
This happened to us a few times. We were able to get on Hyperspace Mountain when we hadn't been able to get a time on Genie+. We were also able to ride other rides we liked a lot using the pass when we had already used the Genie+ that day, which meant we got to have a short line twice!
This pass should show up right away. The first time the ride broke down, the gal at the ride told me it would take a while and just be patient. I waited many hours and finally talked to Customer Services. They were able to add it to my account. If your pass doesn't show up right away, visit customer services ASAP. They have little stations all around under green umbrellas.
Individual Lightning Lane
There are a few rides in the parks that do not offer Genie+ but do offer Lightning Lane passes. These are an additional fee per person per ride. The cost varies depending on the day and the ride–the busies the day, the higher the price.
When we were there, it was $20 per person per ride. So for our family, it would have been an additional $120 per ride. You can probably guess we did not do that.
You do not have to have Genie+ in order to use Lightning Lane. You can also have Lightning Lane and Genie+ rides booked at the same time.
The rides that offer Lightning Lane are:
Radiator Springs Racers (California Adventure)
Webslingers (California Adventure)
Star Wars: Rise of the Resistance (Disneyland)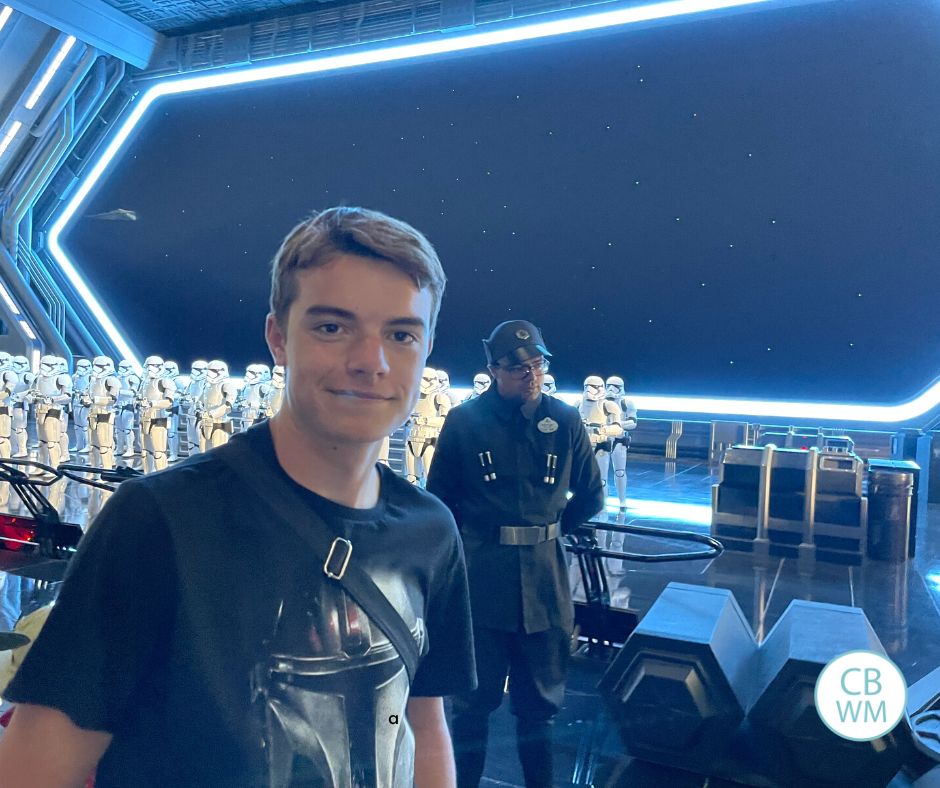 Get There at Opening
No matter what park you are visiting, get there at opening. Get there before opening so you can be in the park when it opens. The first 2 hours will always be the shortest lines. You can do more in the first 2 hours than the next 8. Get there, get your rides in, then take it easy.
Don't Be Afraid of Lines
Don't shy away from riding a ride because it has a long line. That isn't to say you don't want to be smart about where you go when to minimize line wait times, but some lines are unavoidable.
When you have little ones, long lines are harder, but when you have kids, tweens, and teens, long lines are where memories are made. This is where you have time to talk about basically everything. This is when you play silly games like rock, paper, scissors. This is where you bond.
Kaitlyn even had some self-realization moments learning more about what makes her tick (and what doesn't) through conversations we had during the long wait times.
There can be a lot of good things that come from a long line if you have a good attitude about it. The rides are a lot of fun, but our inside jokes we bring up 10 years from now will come from those lines.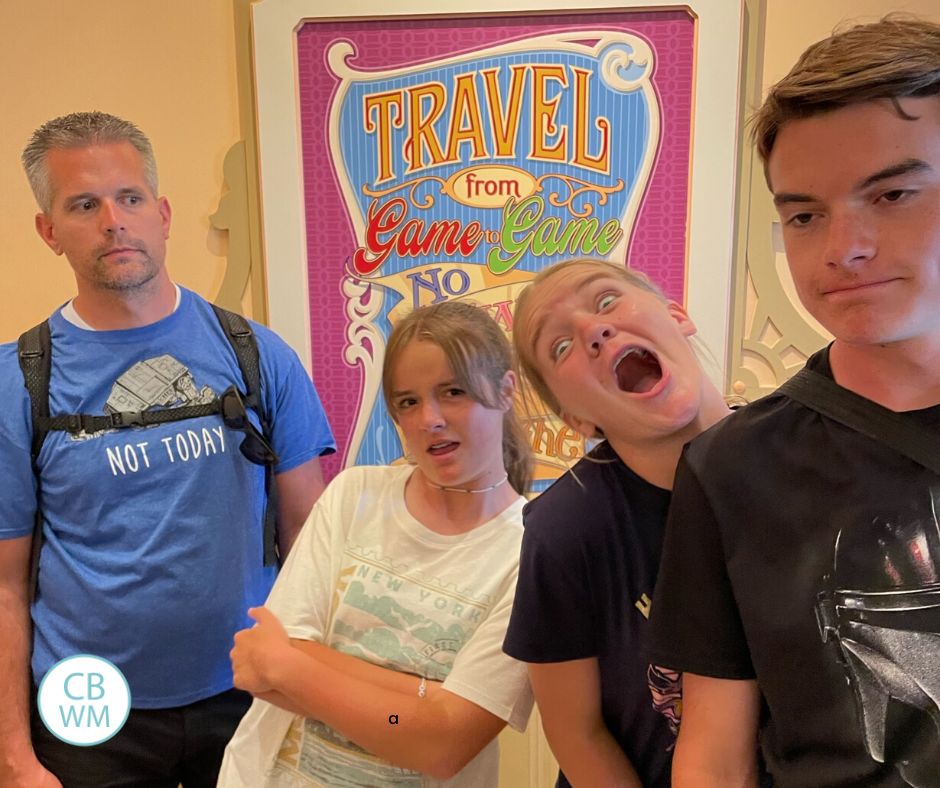 Stay in One Area
With Genie+, you can easily feel the needs to bounce all around the park as you go from one ride to the next.
I recommend you do your best to stay in one area of the park at a time.
We walked 10 miles every day. That is just the walking. We stood for hours every day.
We were tired.
If you go back and forth and back and forth, you will be even more tired.
Book a Genie+ ride, then book another in the same area. If you have a wait between rides, ride something in the area that doesn't have Genie+ or that has a short enough wait time (you can see wait times on the app).
Hang Out By Broken Down Rides
One day we were in California Adventure. Our Incredicoaster Genie+ got cancelled because the ride broke down. We decided to go to the area and ride other rides there. We booked a Toy Story a bit out. While we waited for it to activate, we rode the ride in the standby line, then immediately again in the lightning line.
As we exited, Incredicoaster was just starting back up. We hurried over to the ride and walked right on.
If you notice a ride down you have been wanting to ride, go hang out in the area and wait for it to start back up. You can get a very short line.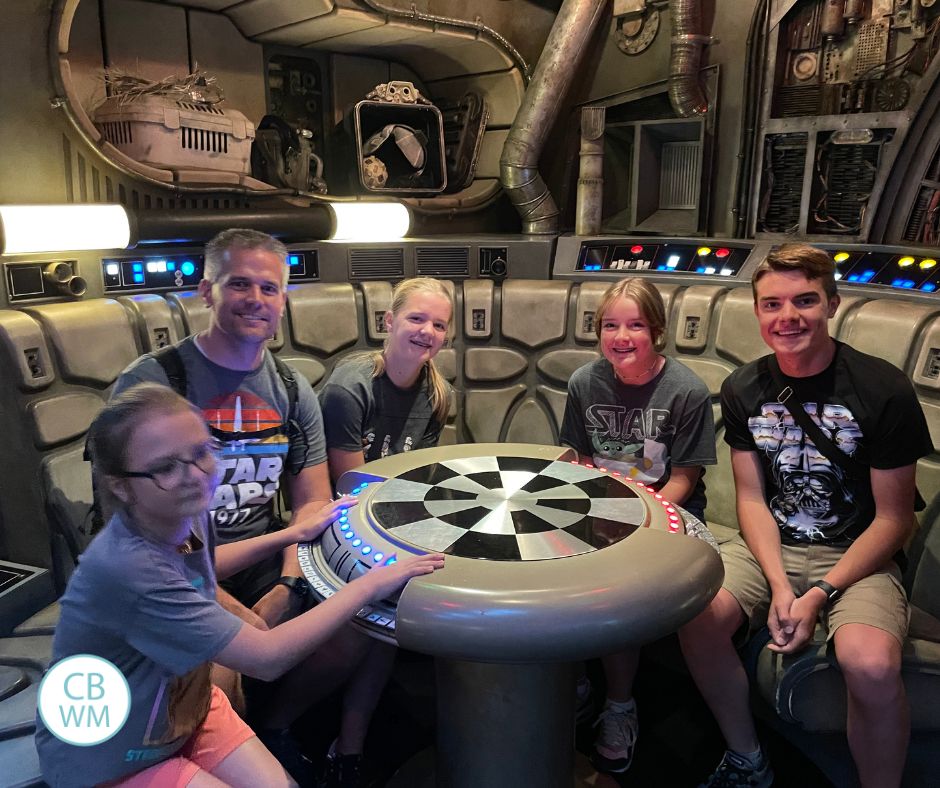 Disneyland Tips
When you enter Disneyland, you might be like me and want to head to the Star Wars Rise of the Resistance ride right away.
It makes sense. There are no Genie+ services and lines are typically long all day for that ride.
Everyone else thinks so, too.
Unless you are among the first people to enter the park (which means you lined up at least an hour before opening), this might not be your best option. The ride is clear back in the corner of the park, and everyone else is going there with you.
You can get much more bang for your buck if you hit other rides instead. While everyone else spends 10 minutes walking back there and however long the ride wait time ends up being, you can walk on several rides all in a row.
I recommend you book your Hyperspace Mountain Genie+ as soon as you are in the gates. It will probably still be about 30 minutes after opening.
Go get in Hyperspace line and ride the ride. Then ride Buzz and then Star Tours. Then go ride your Hyperspace ride with your Genie+. Then you decide if you book Buzz or Star Tours then or wait for later in the day.
Next, book Indian Jones or Matterhorn. Then hit Big Thunder. You might see short wait times on other rides you would like to do while there, also.
Then go to Star Wars Land. Book Your Millenium ride. Have lunch. Then ride Star Wars: Rise. Star Wars land is an area you will want to spend time and explore, so this leaves you time to just walk around and enjoy it.
We rode Rise multiple times while there. We noticed lines were shortest around and after lunch as well as in the evening.
Pirates was closed while we were there, but that can be a long line, also. That is a good one to hit in the morning or late evening.
Take note that many of the lines for rides in this park have a significant portion of the line inside in air conditioning. It makes the heat easier to manage.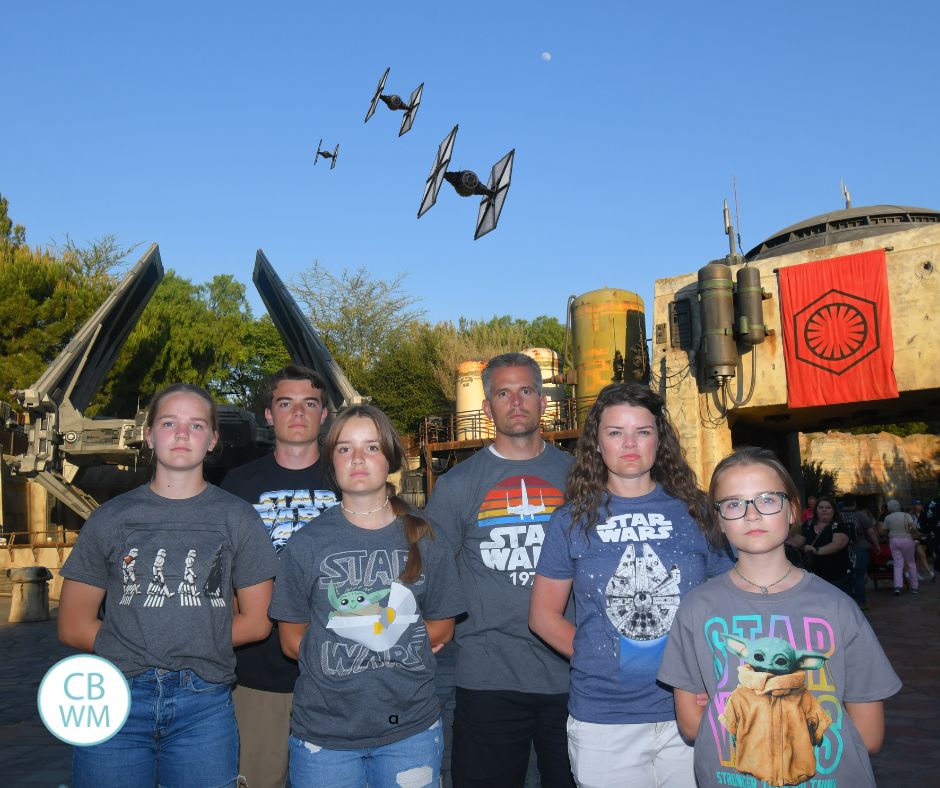 California Adventure Tips
California Adventure is less busy than Disneyland, but it has a lot of fun rides!
When we went, Radiator Springs was closed. If it was open, you might want to do that first. We went to Web Slingers first. As soon as we were in the park, we booked a Guardians Genie+ and got in line for Web Slingers. That worked out well.
Then we did Soarin' and back to the Pier for those rides. You might want to go to Midway before Soarin'. The Midway area really gets busy around lunch, and Toy Story is a very popular ride.
Take note that most of your lines in California Adventure are outside. It is a hotter park to be in.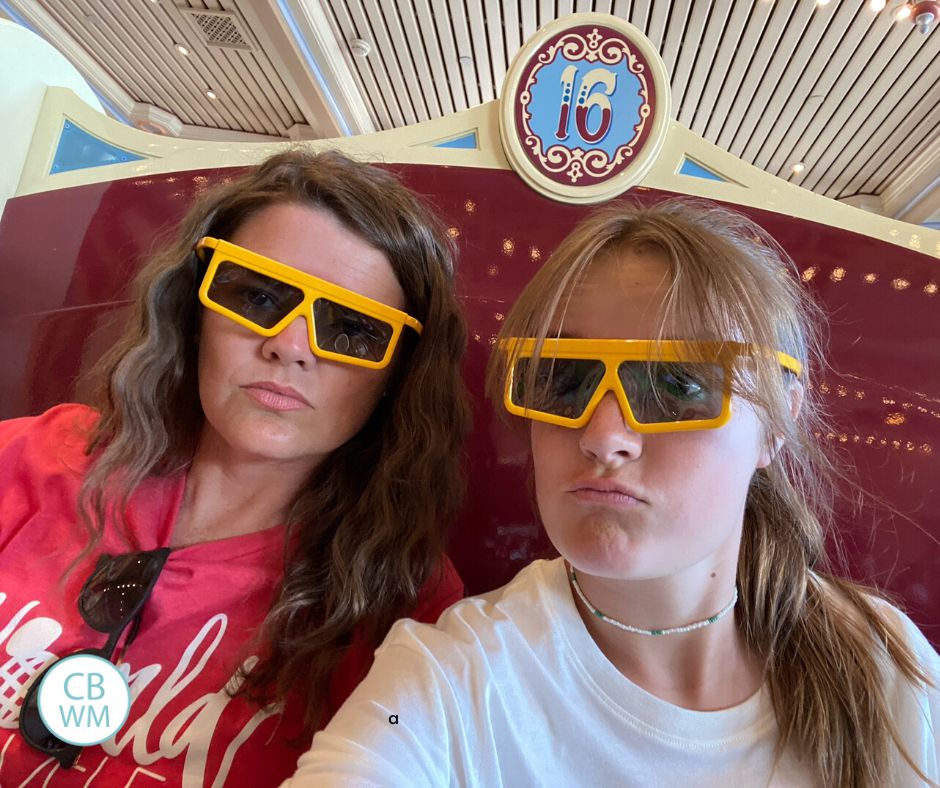 Our Favorite Rides
You might not be able to ride every ride. Here are our favorite rides (keep in mind that we did not have little people this time. You can see our favorites from last time here.
Favorite Rides at Disneyland
These were our must-ride attractions. We rode these every day and usually mutliple times a day:
Star Wars: Rise of the Resistance
Millennium Falcon: Smugglers Run
Hyperspace Mountain
Buzz Lightyear Astro Blasters
Star Tours
Then the next favorites were:
Indiana Jones
Big Thunder Mountain Railroad
Matterhorn Bobsleds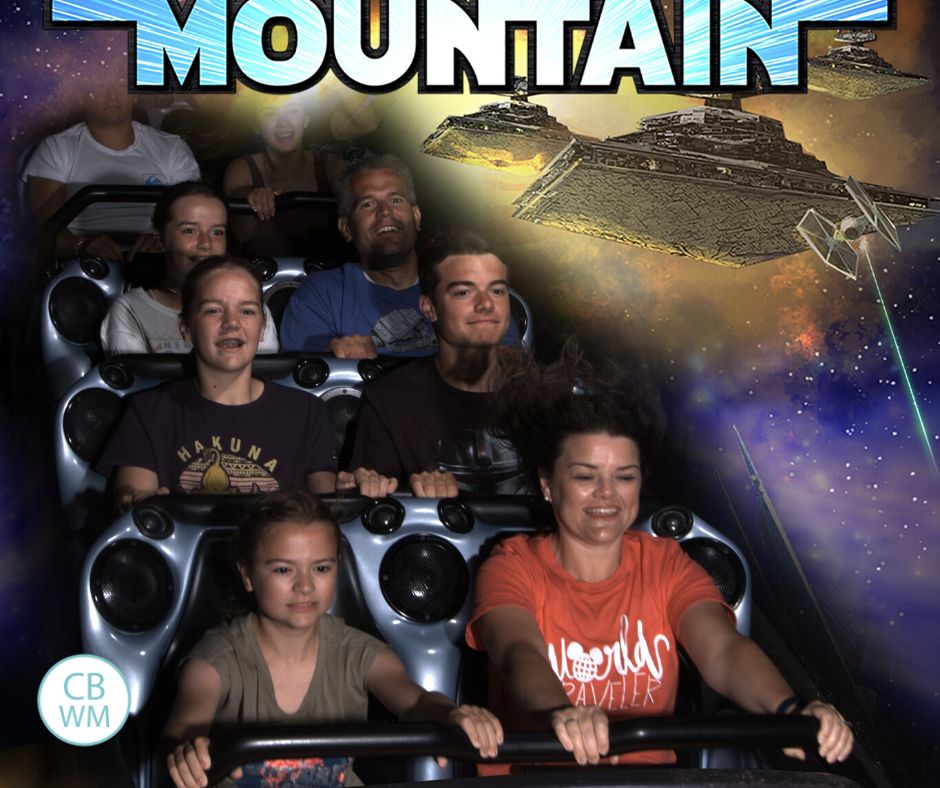 Favorite Rides at California Adventure
These were our must-ride attractions. We rode these every day and usually mutliple times a day:
Guardians of the Galaxy – Mission: BREAKOUT!
Toy Story Midway Mania!
Soarin' Around the World
Incredicoaster
Grizzly River Run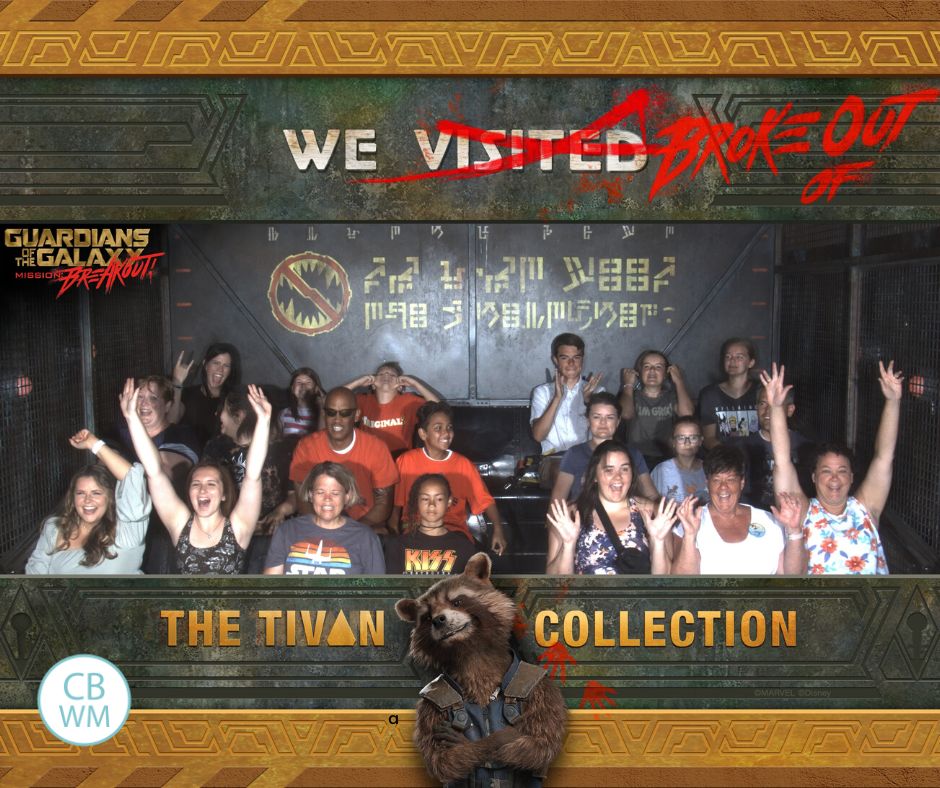 Park Hopper
We did a park hopper for each day we were there.
Right now, when you buy a ticket, you have to say which park you want to start at and start there. We chose Disneyland day 1, California Adventure day 2, and Disneyland day 3.
We spent our entire first day at Disneyland. The next two days, we did switch parks. You cannot switch until 1 PM. Take note that at 1 PM, people will be switching parks. More people enter Disney than leave Disney, so expect crowds to get bigger at Disneyland.
You can book a Genie+ in a park you are not in, but not if you have an experience booked in the park you are in already. It will automatically put you for the first available time after 1 PM.
What To Take in the Park
When you go to the parks, you will need to go through security. The less stuff you take, the faster you will move through security.
With that said, there are things you probably want to have with you. And don't worry–you can take a backpack on every single ride there.
Take a Charging Pack
Between all of the photos I was taking and constantly using my Disneyland app, my phone battery drained really fast.
The next two days, I brought my power bank. I love the one I have–it lasts hours and will charge an iPad several times on one charge. It is great for traveling.
Pack a Lunch
We we go in any type of park like this, we like to pack a lunch and buy dinner. It is expensive to eat in the park, so eating one meal from home saves a lot of money.
Snacks
No matter the age of your kids, you will need snacks. Teens need them as much as toddlers. Having snacks to eat while waiting in a long line makes it easier to take.
Water
Have some water bottles. There are a lot of drinking fountains and water refill stations–there are often even drinking fountains in the lines. Drink up.
One security guard was happy to see our water and told us he always gets calls for people who have passed out becaues they are dehydrated. Drink often. Stay hydrated.
Sun Protection
You might want sunscreen. You might also want an umbrella. Not every line has shade along the way, so an umbrella can help block the sun.
Beat the Heat
You might also like a cooling towel and a fan if you will be there when it was really hot. We were there in early June and the temperatures were great. Remember it is really dry there.
We were in Disneyland at the same time of year as we went to Orlando a few years ago. The temperatures were the same, but while we got hot in Orlando, we only felt warm if we stood in the direct sun too long.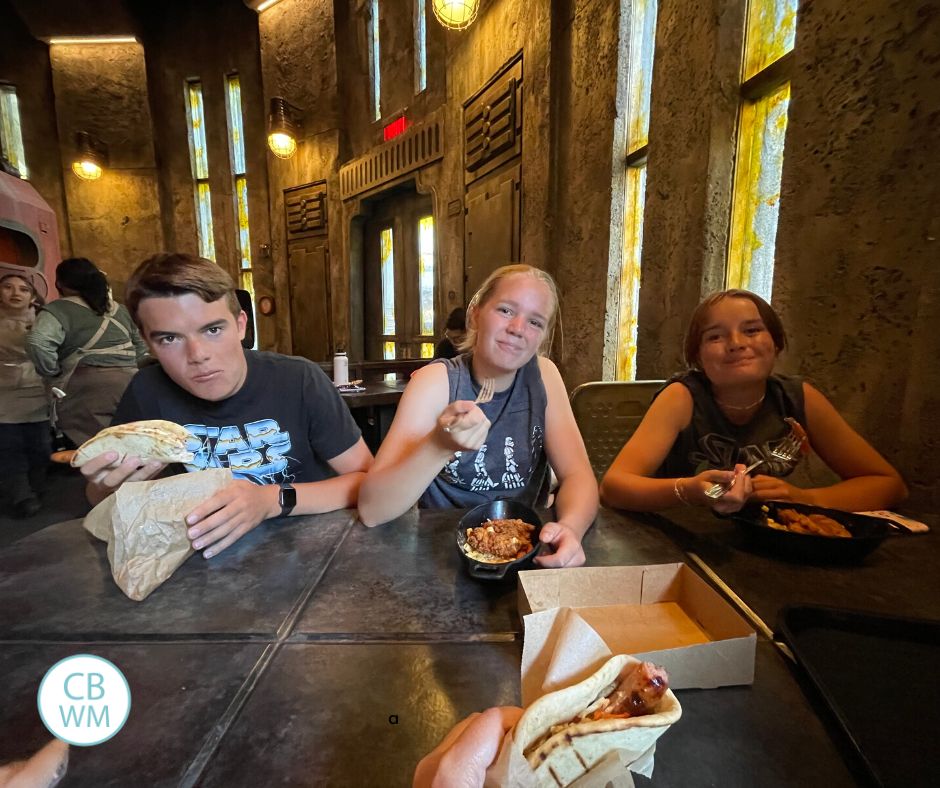 Food and Snacks
Some people live for the Disney treats. We didn't have anything that made us fall in love (like Butterbeer at Universal). We each got a snack each day.
Churros — this is probably one of the most popular things there. They were good, but not the best Churros I have ever had. To be fair, I have had one in Mexico in the last 6 months.
Blue Milk and Green Milk — this is our overall favorite snack we got. This was in Star Wars land. They taste almost exactly like Slurpees.
ChocoSmash — This candy bar is sold in the Marvel area of California Adventure at the PYM Test Kitchen. This was a big hit with us all. We bought one and split it 6 ways and it was plenty of sugar for one sitting. It was quite good!
Pretzel — Kaitlyn had this and loved it. She said it is one of the best pretzels she has had.
Cotton Candy — this was Brinley's snack of choice every day. She loved it.
Carmel Popcorn — this was bad. Like, bad enough we ate a little bit and threw it away. We got it in California Adventure. They have some in Star Wars land that is cooking fresh and smells good. That might be good. Ours tasted like it had been made about 4 months ago. We got two bags and threw them both away.
Dole Whip — this is always good for the pineapple lovers.
For our meals we ate one night in Star Wars land. With the app, you can order from certain restaurants ahead of time and pick up your food at the time you have chosen. We ate at Docking Bay 7 and Ronto Roasters. Both places were quite good and we would go back.
At California Adventure, we ate at Boardwalk Pizza & Pasta. It was all good. We ate there the last time we were there, also.
One night, we opted for a later dinner and ate outside the park at Byrd's Hot Chicken. This was our favorite place we ate.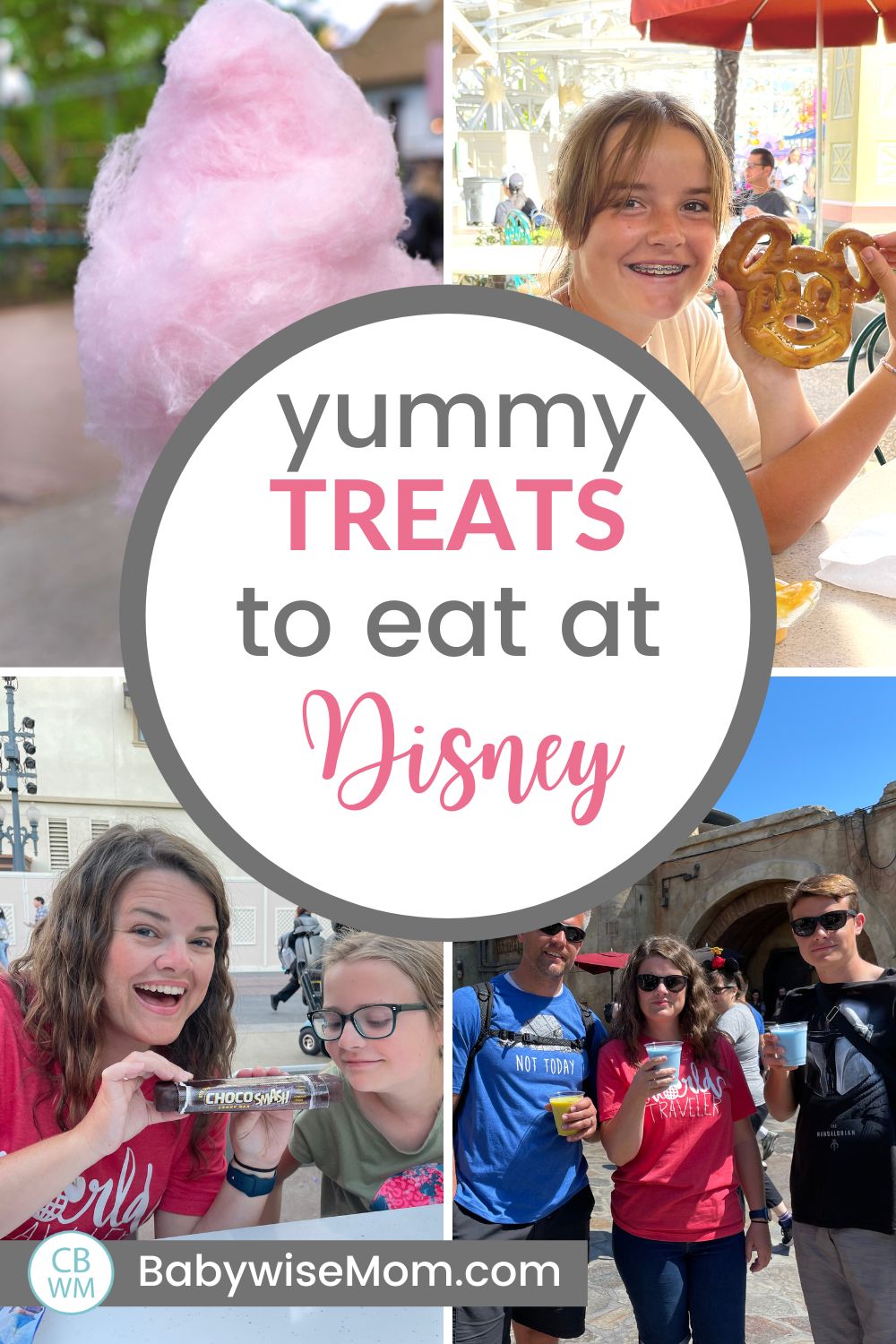 Where to Stay
There is no end to options to stay when you visit Disneyland. You can stay on property. If you stay off property, you can stay very close. We were half a mile from the gates.
We stayed at the Hyatt House at Anaheim and really liked it! It was clean. We had a full kitchen and 3 beds. The service was good. They were very prompt when we asked for things–faster than any hotel I have ever stayed in. I would happily stay there again.
Getting From the Airport
While we live a reasonable drive to Disneyland (just over 11 hours), flying is only 1.5 hours, so we flew this time. We flew into LAX. Our hotel contracts with private drivers to get you to the hotel from the airport, so that is what we did.
You can also rent a car, which is a little cheaper. There are car rental return locations close to Disneyland. You can also use Uber or Lyft. Those are the most expensive options.
Conclusion
Whew! I think that covers it. Watch the video for a visual of the trip. Let me know if you have questions. We felt like 3 days was good. We could have done 2 days if we had stayed late both days, but we were WIPED out, so we are glad we had 3 days.
Related Posts