When you drop naps, you usually don't drop that sleep all together. Sleep is rearranged, not dropped, when a nap is dropped. As your baby gets older, sleep time does drop. Usually when you drop a nap, you will rearrange the sleep time and then slowly drop that sleep time later in the day. In this post, I discuss the impact of dropping the third nap on your baby's day. This post contains affiliate links.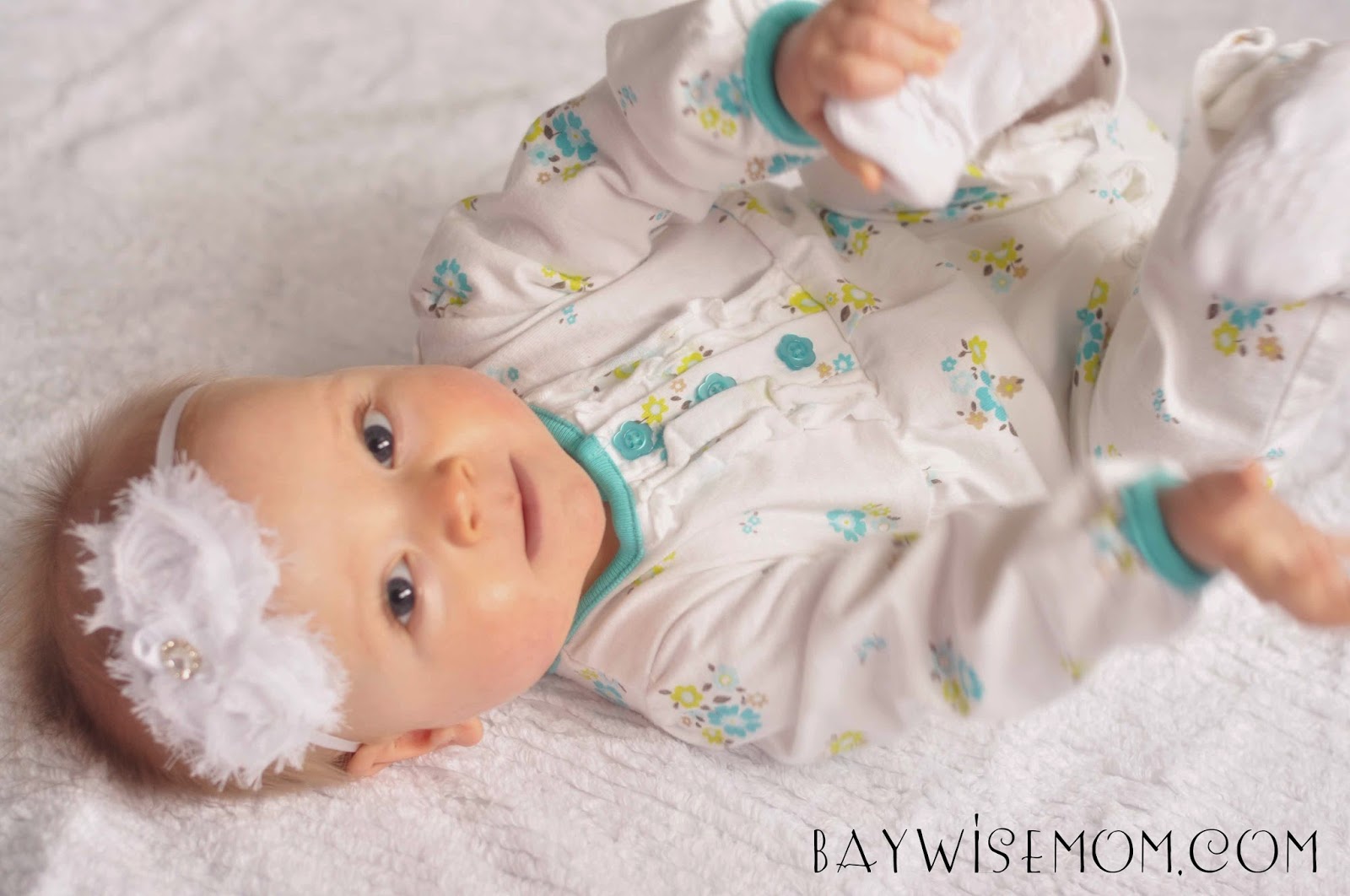 Dropping the third nap (the evening nap) will impact the rest of your child's day. Dropping the third nap usually happens around 8 months of age, though the range is 6-11 months.
On Becoming Babywise says, "Once the third nap is dropped, both waketime and often the other remaining naptimes will increase in duration" (page 133). This would mean that baby will likely be awake for other times of day and will likely take a longer nap for the other naps.
For my children, however, they were up for two hours, slept for two hours, up for two hours, slept for two hours. They didn't really increase waketime or nap time length. I found that they instead moved bedtime up by about 30 minutes.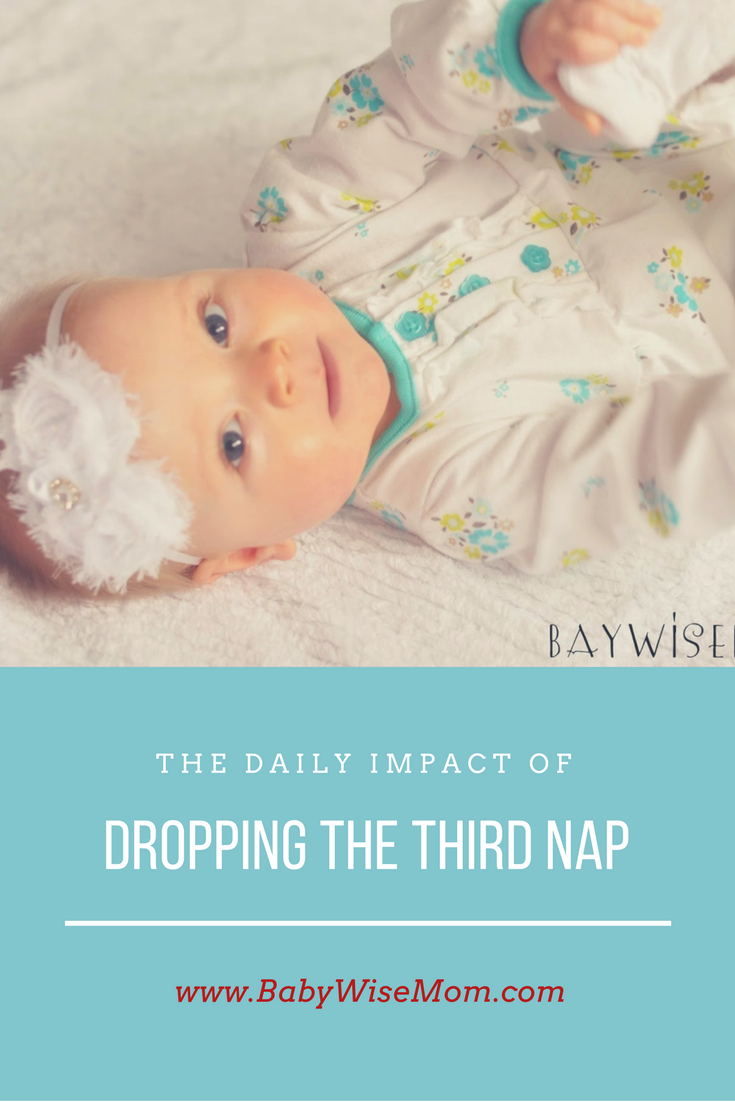 You could let your child sleep for 2.5 hours and also stay up longer if that didn't interfere with the nap. If your child can't stay up longer than two hours and won't sleep longer than two hours, try moving bedtime up by 30 minutes–at least for a little while. As your child gets older, you can move bedtime back.
Dropping the 3rd Nap In Action
Here is how things looked with dropping the third nap with my second child, Kaitlyn.
I started working on dropping that third nap with Kaitlyn when she was 8 months old (approaching 9). We took the weaning process approach to dropping this nap (see Dropping a Nap: A Weaning Process).
First, I started to extend the time she was awake. She didn't really have sleep cues, so I just put her down for a nap when it is time. Instead of doing that for the third nap, I would wait until she got fussy. If she never got fussy, she stayed up the whole time.
The nap used to start at 5 PM. Slowly, the nap moved back.
About 1.5 months later, if she needed a nap, it starts at 6 PM. That made it a short nap, but that is okay. It was just enough to get her through.
Since I was breastfeeding, I liked to make sure her last feeding of the day and first feeding of the next day weren't too many hours apart.
A month and a half into the weaning process, she only took that last nap two of the seven nights. We were getting much closer to officially being done.
With Brayden, my oldest, I dropped it cold turkey. The whole process was not as drawn out, but we also had at least one week of rough evenings where he was just fussy during that time he would have been sleeping.
The way I did it with Kaitlyn was very easy to accomplish. There were no nights of me walking around the house with her, trying to keep her happy, which was nice since I also had a toddler.
So although it took about two months to drop, it was been an easy process for baby and parents. And at least baby is got the extra sleep when she needed it.
Related Posts/Blog Labels:
We are sorry that this post was not useful for you!
Let us improve this post!
Tell us how we can improve this post?