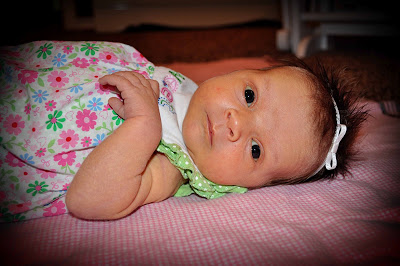 The question of how long a baby should eat is at the forefront of every newborn mother's mind. Even experienced moms run through the question since every baby is different. This is especially true for breastfeeding moms because they have no idea the number of ounces baby is eating. There are variables of how much milk mom has, how fast it comes out, how fast baby can drink, how strong of a sucker baby is, and how much baby needs. How do you know?
My friend who is a lactation consultant at our hospital says the only way to know for sure if baby is getting enough is to get a scale–an accurate scale–and do weighing before and after feeds. Of course, most of us can't afford said scale, so we need other guidance.
As you might suspect, Tracy Hogg, aka The Baby Whisperer, has some guidance.
20-40 Minutes
Hogg says that for the first 6-8 weeks, an average-weight baby's feeding will take 20-40 minutes (The Baby Whisperer Solves All Your Problems
, page 99). Lactation consultants say to aim for at least 10, but preferably 15-20 minutes per side initially. Those numbers are in sync with what Hogg is saying for amount of time spent feeding.
Sleep Is Not A "Full" Sign
A baby falling asleep is not a sign that the baby is full–especially in a breastfed baby. Most breastfed babies will fall asleep about 10 minutes into a feeding because of oxytocin (page 99).
Count Sucks
One sign that baby is done with one side is how many sucks she takes before swallowing. I read somewhere, and I think it was in a Baby Whisperer book but I don't see it so I am not sure, that if baby is sucking more than 4 or 5 times before swallowing, you can switch sides. After the initial letdown, the baby will start to "suck, suck, suck, swallow." If baby is just sucking with no swallowing, then she is asleep. If she is sucking a lot of times before swallowing, then it is time to switch sides.
Watch Growth and Disposition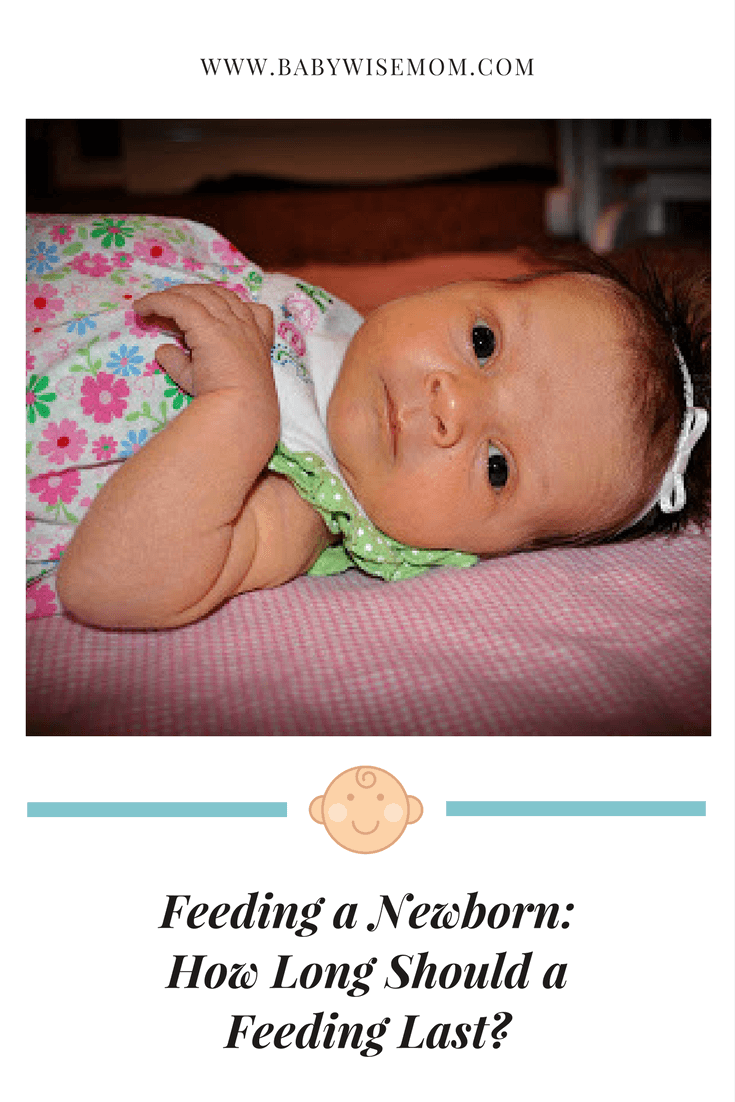 One of the best ways to know if your baby is getting enough food is to watch growth patterns and also your baby's disposition. If she is content and sleeping well as well as growing, then she is eating long enough. If not, then she is either having a growth spurt or she needs to spend more time eating.
Conclusion
The good news is that while it takes some time to figure each individual baby out, you will get there and will be able to feed your baby with confidence. You don't need to be an expert immediately. Have some patience with yourself. Pay attention to your baby and you will be able to figure things out.
Related Post/Blog Labels:
We are sorry that this post was not useful for you!
Let us improve this post!
Tell us how we can improve this post?