How To Go Out With Your Babywise Baby without ruining the routine. Tips for being flexible with your Babywise baby.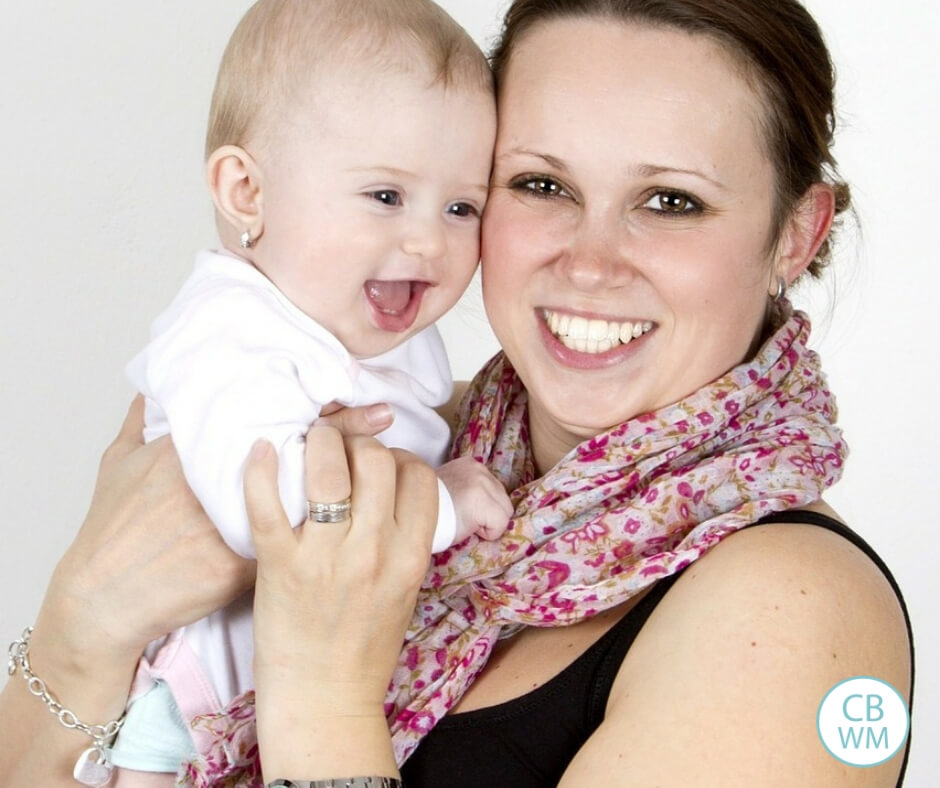 We all need to get out of our houses, for our own sanity. Our children also need to get out of the house sometimes. So yes, disruptions to your routine are okay and even necessary. Some people view the fact that a schedule gets disrupted as a reason to not bother with a schedule at all.
I don't think you have to go that extreme. You can still have a baby schedule and learn to manage disruptions. There are many compelling reasons to have a baby schedule. So do not give up!
I have always been one to keep disruptions to a minimum. Here are some principles I operate by to keep going out as least disruptive as possible.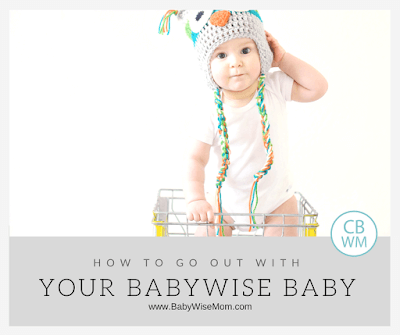 How to Get Out of the House with Your Babywise Baby
Here are some tips to keep in mind when you are disrupting your routine.
Maintain Morning Nap. If you have a baby who sleeps in the morning, I avoid going out in the morning if at all possible. Missing that first nap is the fastest way to mess up your whole day. If you can get that first nap in before going out, the other naps are easier to work with.
There are exceptions to this. When Kaitlyn was a baby, our church was from 9-12 AM, so Kaitlyn missed her morning nap every Sunday. Church is more important to me than keeping a consistent schedule for that day. However, Kaitlyn was also old enough (11 months) at that point that missing that morning nap didn't throw her day off.
She went home from church and took a longer afternoon nap. She then also goes down for bedtime early. The age your baby can do the same will depend on your baby.
Space Disruptions. I try to keep days with a disruption spaced. So for me, Monday was a day we are home all day. I give my kids time to bounce back before disrupting them again. We had church disruption to our routine on Sunday, so we kept Monday uninterrupted.
Recognize and Accept Your Children's Limitations. When Kaitlyn was a younger baby, our church was 1-4. For that time, Brayden missed his afternoon nap, which was hard since it was his only nap of the day.
He went to bed early those days. We also came to realize he really couldn't miss a nap two days in a row. Saturday and Monday he really needed his nap. Some Saturdays we had to miss it for things, but we certainly paid for it for a few days with his behavior. We also noticed that he couldn't miss more than two naps a week.
Another thing with Brayden is that when he was a baby, bedtime was imperative. He was not a happy baby beyond bedtime. So for us, we were home by his bedtime. That was our life for that time period. Parenting often requires sacrifice. Once he got older, both he and Kaitlyn could handle getting to bed late, so we were able to stay out later some nights if needed.
Get the whole series
Maintain Schedule When Possible. If we went to a friend's house or family's house, we brought along the pack and play so Kaitlyn could try to nap. I realized she might not nap as long as usual, or maybe not at all, but it was worth a shot. If your children will sleep in the car (mine won't), you can try to time travel time so that it lines up with naptime.
Plan Wisely. During the Christmas season, we went shopping a lot. Kaitlyn was 7-8 months old and had 3 naps a day. This was before online shopping was huge, so we had to go out a lot.
She wouldn't sleep in her car seat or on the go, but we couldn't get our shopping done while working around that 3rd nap. Well, that nap wasn't all that important to her happiness. She was at an age where many drop it anyway. If we were home, she would sleep 1.5 hours, but if we were out, she stayed awake. That nap was the best for her to miss. We just put her to bed early to make up for it.
Be Prepared for Disruptions. When you disrupt the routine of your child, be fully aware that your child will likely be disrupted. It might be with behavior, disposition, sleep, eating, etc. This will depend on the personality of your child. But always remember that it isn't fair to expect an overly tired child to be obedient or happy.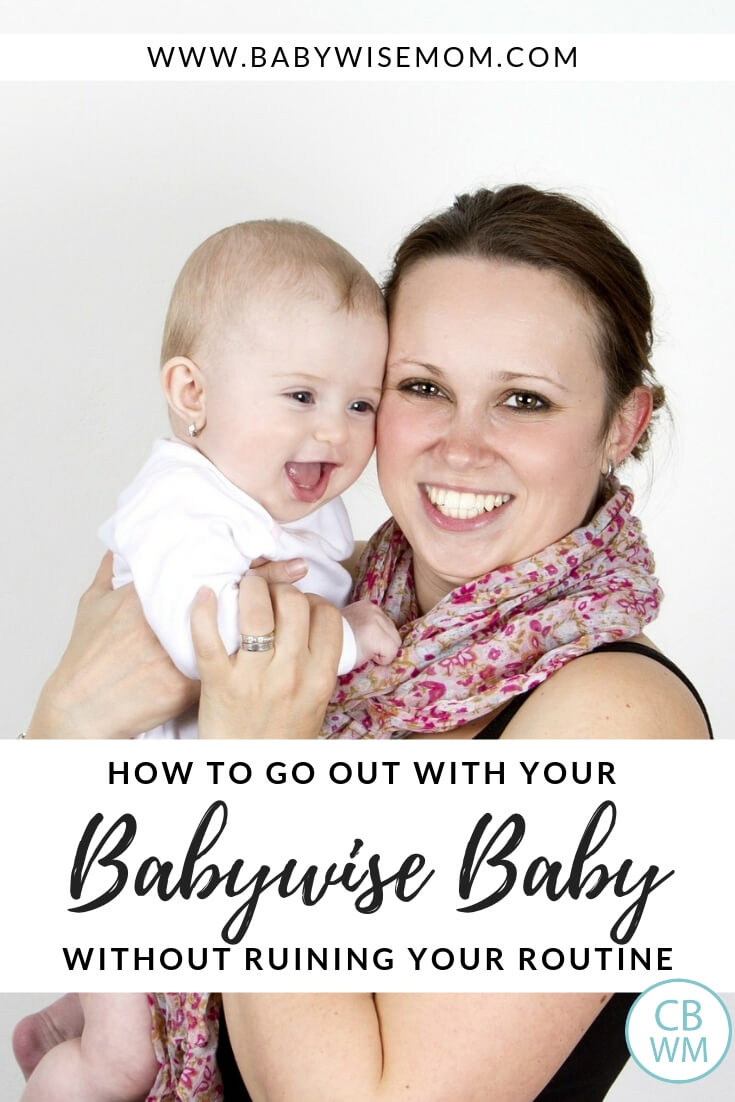 Hire a Babysitter. If you are comfortable with it, get someone to watch your children while you go out. We had kids who went to bed early. If we wanted to go out beyond their bedtime, we got a sitter (who happens to be my parents). It can be easy to get a babysitter after bedtime because they are there while the kids sleep.
My kids will often sleep over at my parents house while we go out on a date. That is another perk of Babywise. My kids sleep well and sleep 11-12 hours, so it isn't a chore for my parents to watch them overnight. They don't have to wake in the night with the kids. All grandparents are thrilled to watch their grandkids, but even more so when it is easy and fun 🙂 If you left your home after the kids were in bed, you basically only need someone to come to your home and watch movies while your kids sleep.
Be Flexible. The schedule can be disrupted at times if you need to disrupt it for an activity. I don't see a problem with going out on occasion if you need to, but I would be prepared to have to come home early if baby looses it.
You need to keep baby's needs in mind while you are out. If baby needs to go home and go to bed, be prepared to go home to accommodate. I know it is hard and disappointing. Keep in mind that it is a short season. Like I said, parenting requires sacrifices. It gets easier to take your kids places as they get older.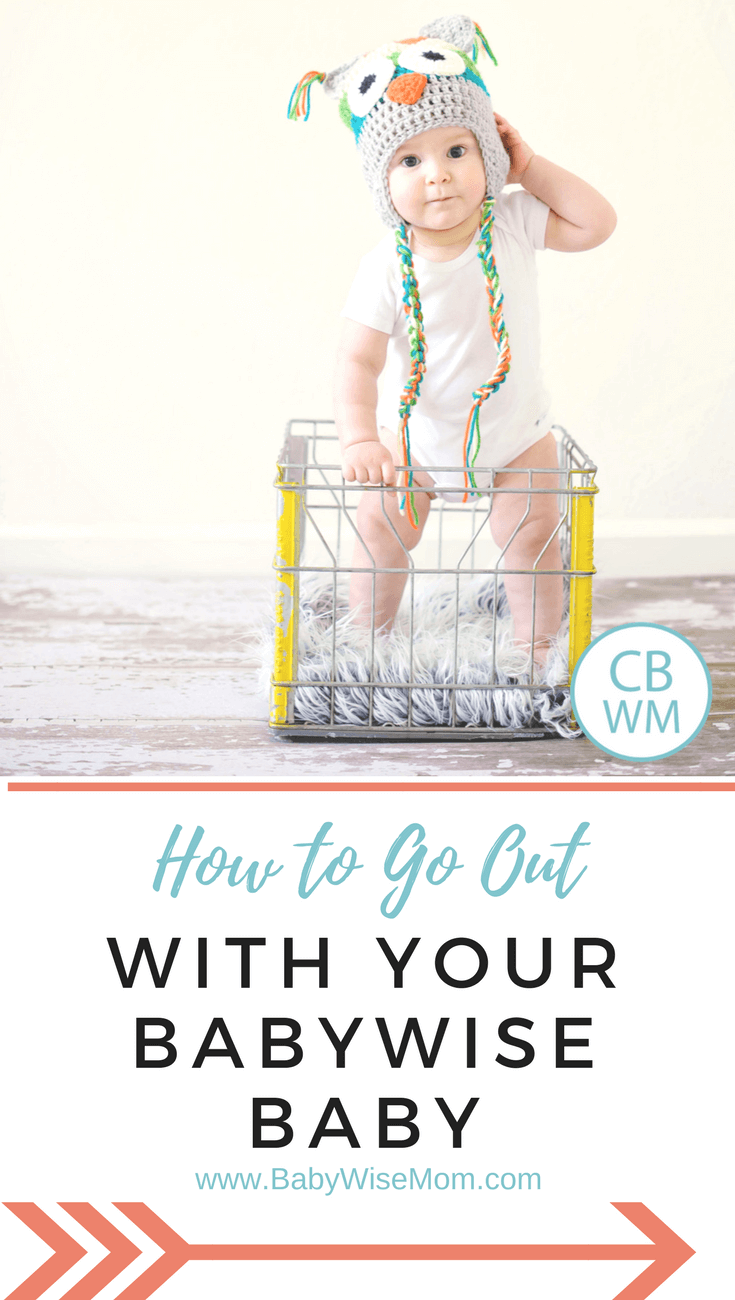 Reader Questions:
IzzysMama

said…
Do you have any suggestions for incorporating play groups, library story times and things along those lines, that

dont

match with your schedule? I

dont

want to avoid these things just because of the "schedule" but I

dont

want us to get to far off track either. Thanks!
March 3, 2008 12:30 PM


Plowmanators

said…
I would first limit the number of disruptions per week. You don't want every day to have something that interrupts a nap. The length of time baby is so young that you have to limit yourself is short.Then I would find something that works best with your schedule. If you are out during

naptime

, be prepared to possibly need to leave if baby is fussy. It helps to bring lots of toys and things to entertain baby with. If you breastfeed and will be out during a feeding time, you can bring a bottle (either pump or formula). I personally wouldn't do a play group that was during the

naptime

of my baby. Babies don't really play together anyway, and it would just set baby up for fussiness and frustration on your part. If you want to do a playgroup, see if you can form one that fits in with your schedule well. It is only a short season :).
March 3, 2008 3:35 PM
Related Posts:
We are sorry that this post was not useful for you!
Let us improve this post!
Tell us how we can improve this post?