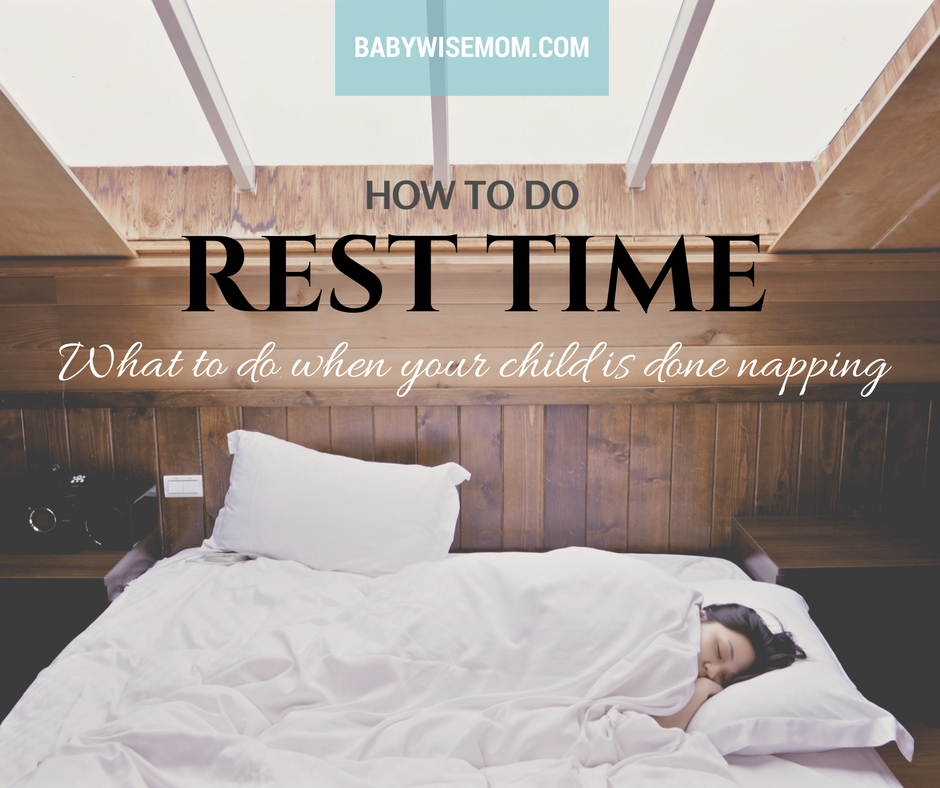 Once your child is ready to drop a nap, that does not mean that your days of a bit of quiet time in the afternoon are over. Even if a child doesn't need to sleep each afternoon, the child will greatly benefit from some quiet time to rest and be alone. Your child will be able to recharge and it can help him have a happy attitude through the rest of the day. Follow this link for help on knowing when your child is ready to drop that nap.
Brinley (age 4) did her first official rest time this past week and she was so thrilled to have something that wasn't a nap. She is not ready to be rest time at full time, but it will work for some days.
So what should rest time look like?
WHO?
Rest time is typically started with four year olds. Before that, you might have days that look like rest time, but still call it naps with your child. If you are totally confident that your three year old does not need naps anymore, you might call it rest time as a three year old. But read through this post and be sure your child is ready.
Rest time can be done by children (and adults!) of all ages. We often still have a family rest time on Sundays when our church is in the morning hours. Since my children go to school, we don't have it each day. We don't have it in the summer each day, either, but if someone is having an emotional day during the summer or on a Saturday, we will have a rest time. That child always emerges happier and more pleasant.
WHAT?
Rest time is a time when your child goes to a restful place and lies down. You will still want similar rules to nap time. Your child should stay in bed (or on the couch–see the Where? section below for more on that) until you get him or until the clock hits a certain time if your child can tell time.
You can give your child books to look at. I always either leave blinds open or leave the light on low if the room has a dimmer so the child can see the books. I don't want bright light on because I want the child to sleep if he gets tired.
WHEN?
Rest time should be in the afternoon right about when the nap used to be. It can be as short as 30 minutes. It might be as long as 60 minutes.
If your child falls asleep, you will want to get him up when the nap would have ended. You might give him an extra 30-45 minutes, but you don't want rest time nap to lead to no sleeping at night.
If your child doesn't not sleep, watch behavior that evening and know you might need an early bedtime and put your child to bed 30-60 minutes early if he seems like he needs it.
WHERE?
Rest time is ideally still in your child's bed. That isn't always the best place when you add in all factors, however. If your child shares a room with a sibling, you will probably want the child doing rest time to do rest time somewhere else.
Your child could do rest time in the family room on the couch if it is a place your child will not see you. Another great option is your bed. The great thing about rest time is that on those days your child is tired, your child can take a nap, so you want rest time to be in a location where the child can fall asleep if needed. You also want your child to really be able to rest and not be distracted by what is going on in the house.
HOW?
I do an abbreviated sleep routine before rest time with Brinley. Instead of two stories, we read one. With my older kids, I usually just took them in and had them do rest time without much of a routine at all. I always had a baby to take care of when the older kids were doing rest time, so I liked to keep the routine short.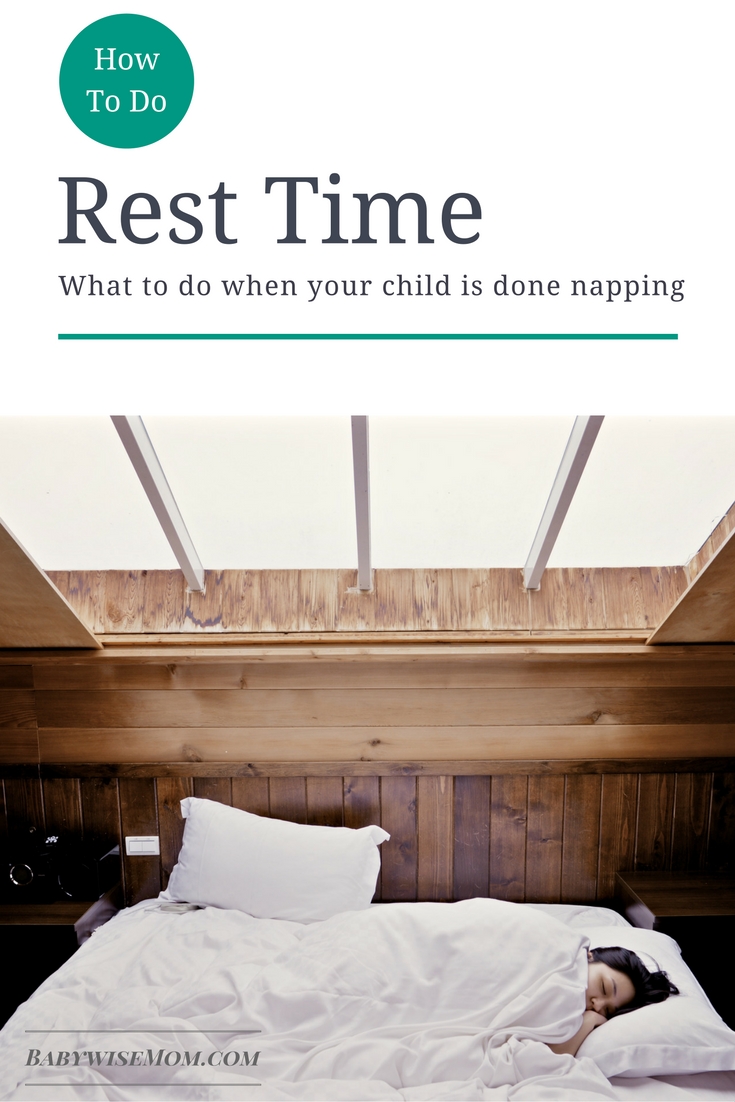 WHY?
The body and brain still need rest each day. A child is at a hundred miles per hour from the time he wakes up each day. A rest time gives him the chance to fall asleep if sleep is needed and if not, it just gives him a chance to sit and be rather still. Children often need more sleep during growth spurt times, which still happen frequently through childhood, so rest time offers that daily break to have that nap happen when it is needed.
It also gives you a break each day to do what you need with it. Rest yourself. Take a shower. Make some phone calls. Maybe you need it for time to be able to focus on a baby or an older sibling.
CONCLUSION
Rest time is a great chance for everyone in the family to get a little break. You will be so happy you used that in your daily routine, and it will be of benefit to your child as well!
Related Posts:
If you don't already, be sure to follow me on Facebook. I share what is posted here each day along with other articles I find helpful and interesting. I also answer questions and do live Q&As each week. It is a great way to connect!
You can also find me on Instagram, posting pictures from our days as well as quick tips.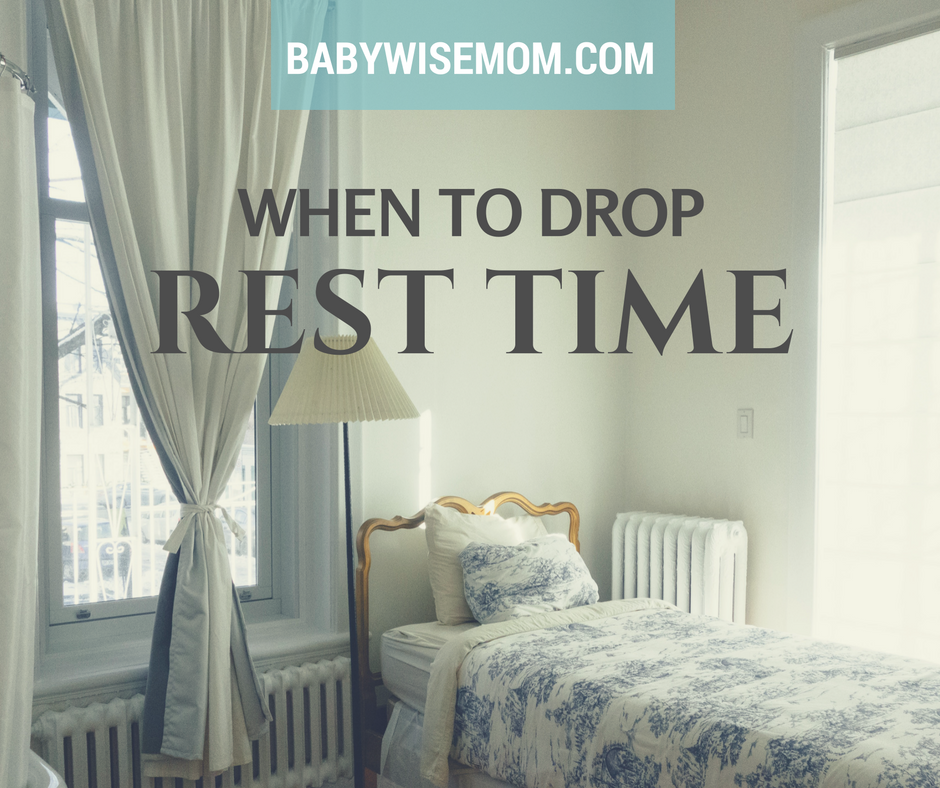 We are sorry that this post was not useful for you!
Let us improve this post!
Tell us how we can improve this post?