4.75 year old life and daily schedule. Learn about this preschooler's daily schedule and how to handle things that come up with four year olds.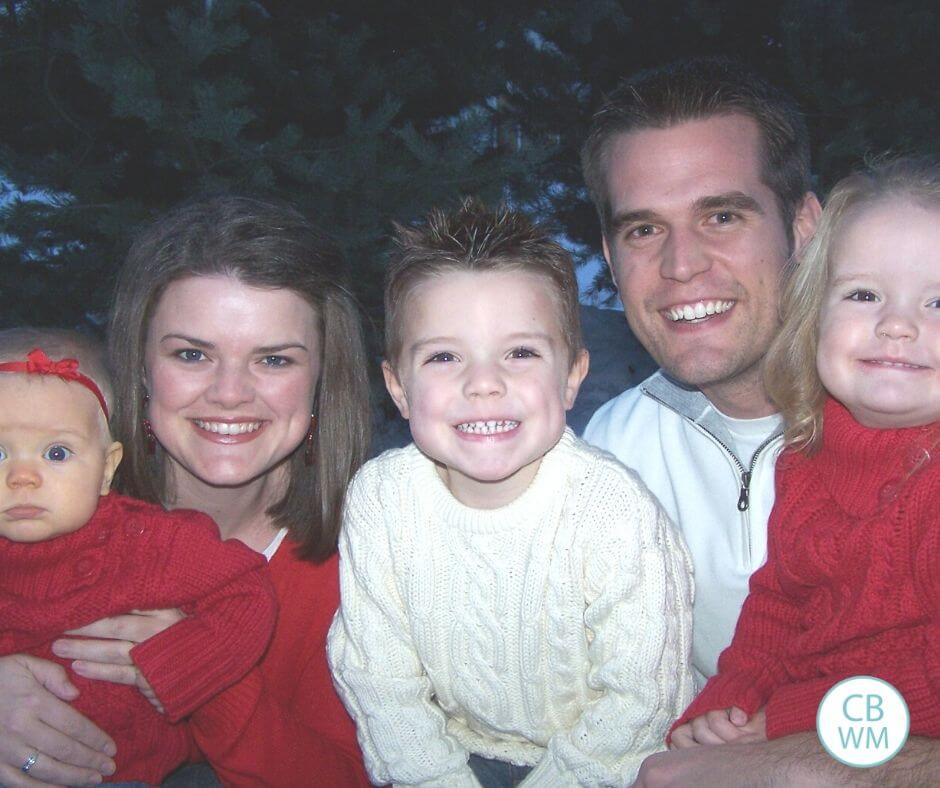 Here are some notable things going on with Brayden as he is now 4.75 years old. Things are really, really calm right now.
SLEEPING
Sleeping is good. He sleeps about 11 hours a night. He rarely sleeps during "nap," but does sometimes. He definitely needs his rest time each day. I find that so interesting. I actually wouldn't mind him not having it, but if he doesn't get it, he is very emotional. So we are sure to have rest time each day.
EATING
Brayden is getting more adventurous in his eating. I like to try at least one new recipe each week, and he is finally trying them without shaking in fear first. He has come to realize he usually likes the new stuff. He is starting to eat meat more. He has never been a big meat eater. His eating habits are all good.
DISCIPLINE
Brayden is currently in one of those golden periods that kids go through. He is so good. He does everything the first time he is asked. He cheerfully says, "Yes Mommy." He is just really good.
He is obviously growing in his maturity level and handling disappointment well. He will often verbalize his disappointment and explain why he is okay with it and how he is working through it. It is amazing to see.
SIBLINGS
Brayden and Kaitlyn are still best friends, and tell each other that all the time. One day as I drove kids to school, a girl told Brayden, "Girls don't like boys and boys don't like girls."
He adamantly responded that wasn't true. She kept pushing it and he kept telling her no and said, "That's not true because I have Kaitlyn and she is a girl and I like her. She is my very best friend." The other girl replied, "Well, your sister doesn't count." Brayden wasn't having it. lol
He is so great with her. He loves to play with her. He doesn't mind her playing along with him and his friends. He helps her when she needs it.
His relationship with McKenna right now is very much a caretaker/caretakee relationship. He is fine to have her around him while playing, and he likes to peek-a-boo her and make her laugh, but he definitely doesn't consider her a little friend or buddy.
He looks at her as someone for him to watch over. That is very understandable since she only crawls and babbles. I will be interested to see how that changes as she gets a little older.
BOSSINESS
Brayden's bossiness is improved. He is still bossy and still likes to correct Kaitlyn with every mis-step, but it is getting better.
SHARING
3 months ago, this was a huge obstacle for him, but not it is really a non-issue. He shares well.
OPINIONATED
Most males don't have an opinion about decorating and arranging of furniture. Certainly not 4 year old males. Well, not Brayden! As you know we moved almost 6 months ago. I have been slowly decorating the house. He always has an opinion on where things should go and what we should get. I find it so amusing.
He also has opinions about clothes, what to eat for dinner, and what order to do things in. He is just an opinionated boy.
CHORES
Brayden is great with his chores. He loves to put stickers on charts. He is a hard worker.
INDEPENDENCE
I am moving Brayden more toward independence in certain things. He now prefers showers. He brushes his teeth all by himself in the morning. We do before bed just to make sure he gets a really good cleaning. He often chooses his own clothes.
I have prepared him for this over the years. We have talked about things that match and thing that don't. He understands it for the most part. Some days he chooses a really strange combination. I let him wear it. If there is a reason for him to not wear strange combinations, I don't let him choose.
I also have him help clear the table after each meal. He removes his own dishes and helps put other stuff away.
LITTLE ENGINEER
Some of Brayden's strengths are really starting to stand out. He is very adept at building things and figuring out how things work.
We also see obvious signs of things he just isn't great at as Kaitlyn gets older. He is not great at telling me about his day. I have always asked him about what he did when he wasn't with me. I get very little detail. It is much like asking my husband about his day 🙂
Now that Kaitlyn is old enough to really respond, I am shocked at the detail I get! I know every song she sang and every emotion she felt. I get word-for-word playback of conversations she had. It is so funny to see the difference between boys and girls.
CABIN FEVER
Toward the end of winter, Brayden gets really restless. The last couple of weeks have brought along much nicer temperatures. Our snow is melting and he is playing outside much more. This really helps with overall behavior and sleep.
OUR SCHEDULE
His schedule changes a bit from day to day. He has a "preschool" day schedule and a "non-preschool" day schedule.
Preschool Day
7:15 AM–wake, say prayers, come find me. We then go set the table for breakfast. I get Kaitlyn up and we eat. We have a short music time. We then do a fast shower and get ready for the day.
8:05 AM–Sibling Playtime with Kaitlyn
9:05 AM–finish getting ready for school (hair, shoes on, coat, and back pack)
9:15 AM–picked up for preschool (we carpool)
12:10 PMish–home from school. Eat lunch. Play with Kaitlyn until nap time.
1:00 PM–TV Time
2:00 PM–Rest Time
3:00 PM–Learning time with mom. Independent Playtime. Chores if there are some for this time.
4:30 PM–nintendo time/PBSkids computer games time/TV time. When weather is nice, he will go outside instead. Sometimes he plays with neighbors instead.
4:30 PM–Daddy home. Activities vary from that point forward.
7:00/7:30 PM–start getting ready for bed. Stories. Prayers
8:00 PM–in bed
Non-Preschool Day
Non-preschool day is pretty similar. We start similarly. Differences are that we take a shower after McKenna goes down for her first nap, so sibling playtime is longer. We also start lunch earlier. Our non-preschool day is much more relaxed. It is kind of like we have three Saturdays a week now 🙂
GOOD BOOKS
RELATED POSTS