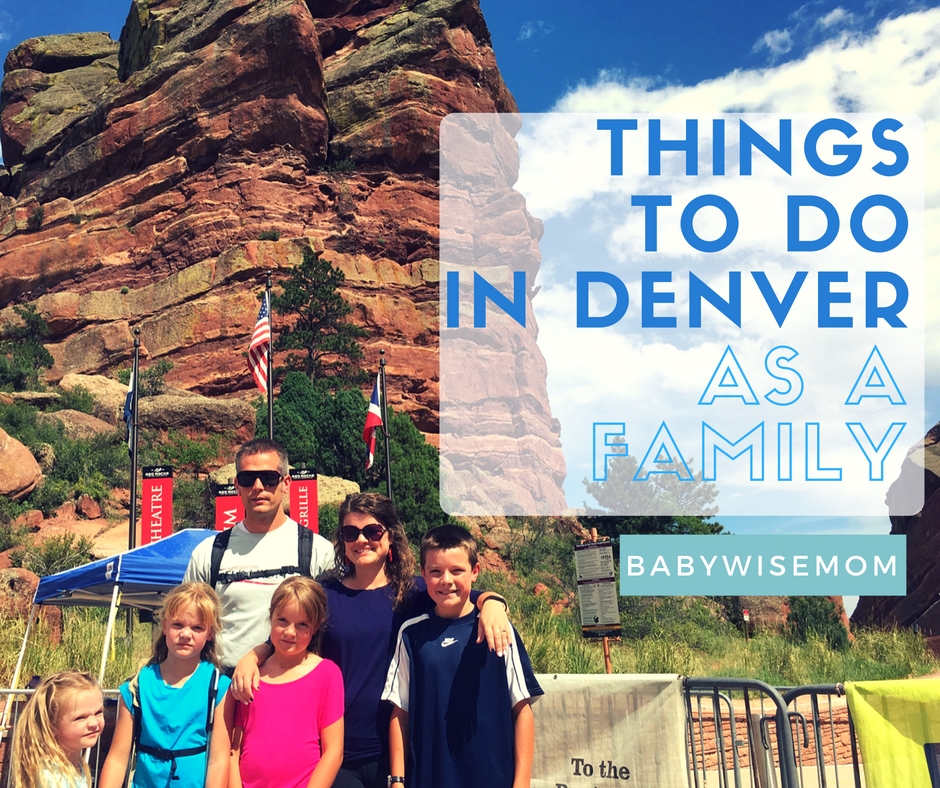 We love to travel. Some of our favorite memories were made while on trips. This summer, we took a road trip to Denver, Colorado. Here are the things we did (and a couple of things we would have liked to have done).
Little Man Ice Cream
Little Man Ice Cream is quite famous. This ice cream shop has unique flavors and delicious ice cream. It is a popular place, so be prepared for a long line. There are times that it is more crowded than others. There is a park right across the street, so if there is a line, one parent can take the kids to the park while the other orders. Once you have your ice cream, you can go eat it at the park since there isn't much seating at Little Man.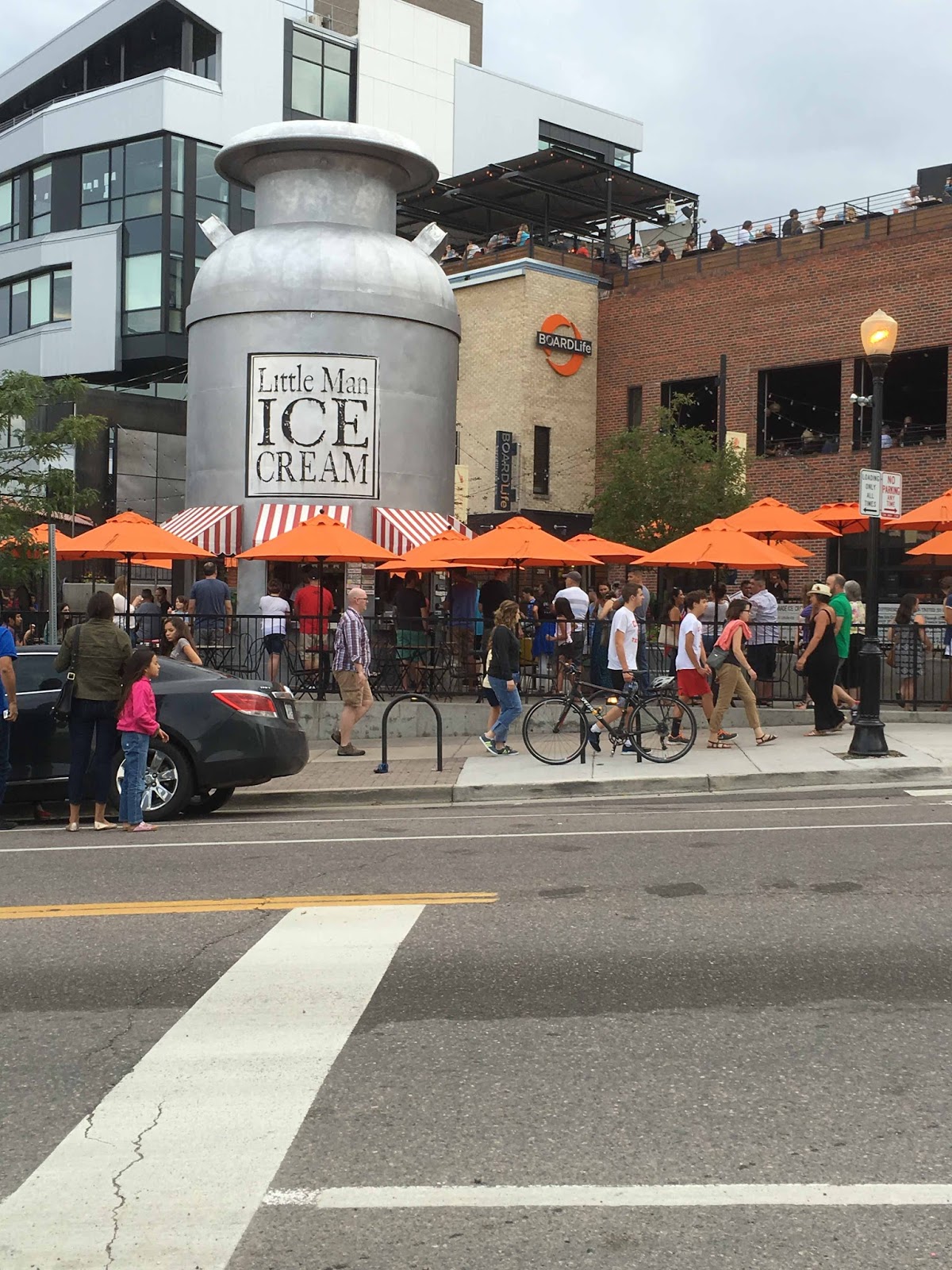 When we got there, the line wasn't HUGE, but it wasn't short, either. We were far enough back that we couldn't see the list of ice cream options at all. So I walked up to the menu and took a picture with my phone so we could look over the options while we waited in line. that way when we got up front, we were ready to order.
Red Rock Amphitheater
This is another very famous Denver spot. It is a natural amphitheater that is breathtaking.
Or so I hear. When we got there, they were prepping for a concert so the theater was closed. We were able to walk to the entrance and we saw some of the natural beauty, but we missed the actual amphitheater.
So when you go, I highly recommend you find out the concert schedule and visit your trip when you will be able to go in.
Another big reason for avoiding the concert crowd is you will be able to avoid the overwhelming marijuana smell. Ugh.
Downtown Denver
One of our favorite things to do in a place we visit is always to walk around the area. We like to get a feel for what life is like in the area and walking around it helps give a vibe. If you decide to walk around, just be sure you are doing so in safe areas. Not every place in the city is recommended for walking. We went to the State Capitol building where you can stand on the step that is exactly one mile above sea level (mile high city, right?). You can also get tours of the building. A short walk from there is the Denver Art Museum. We also walked to the convention center and saw the big blue bear and walked over to Union Station.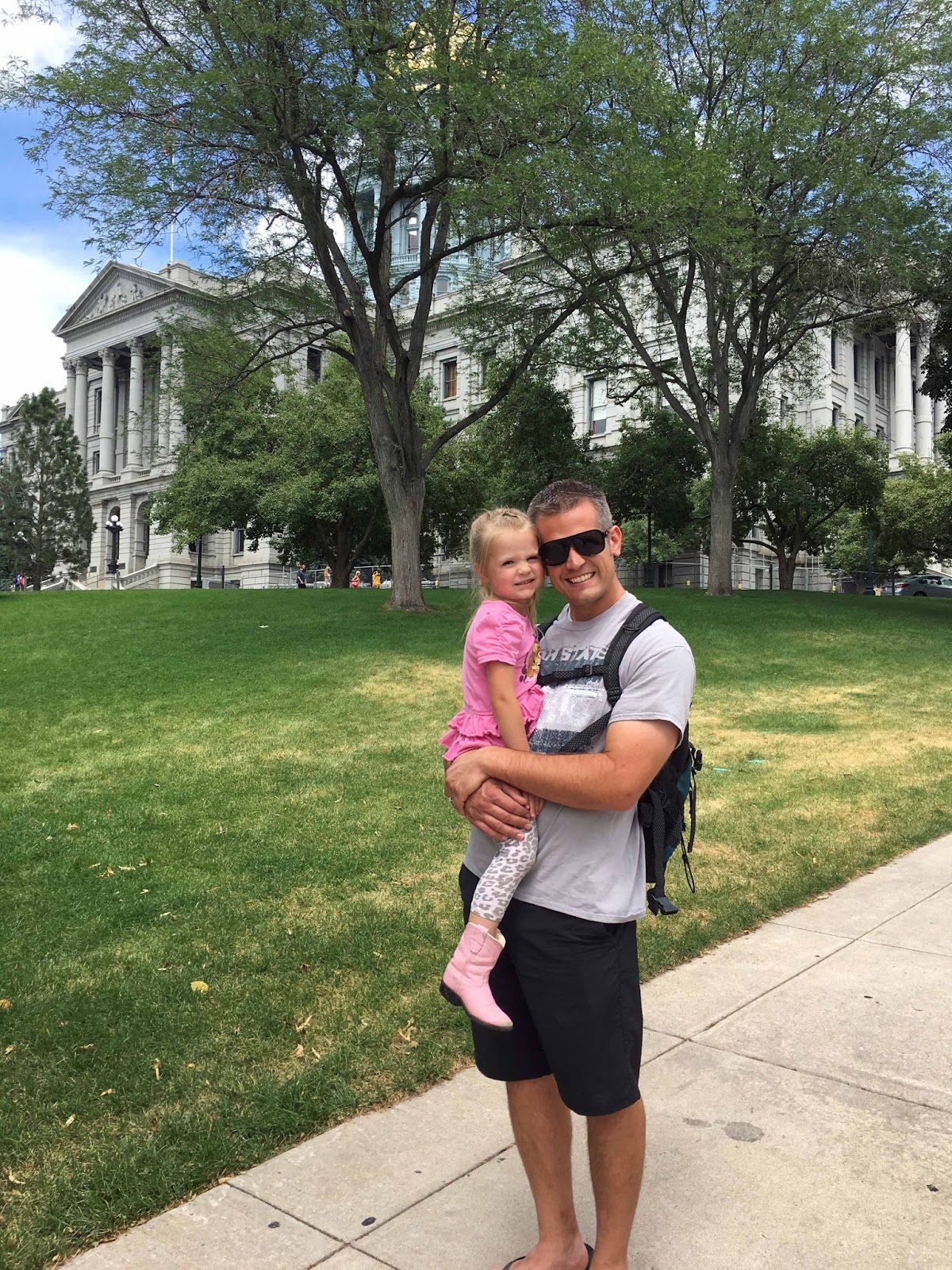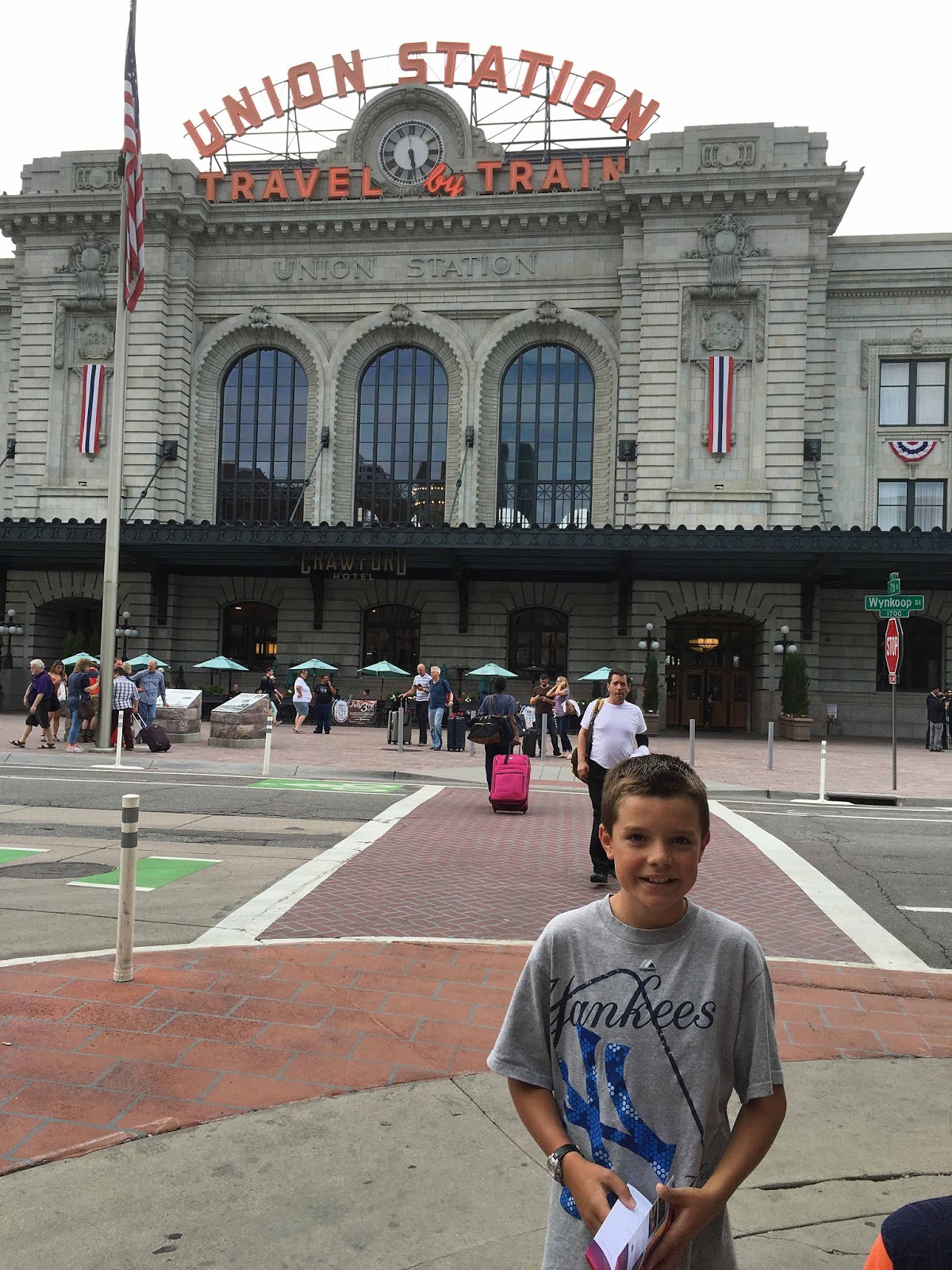 Dinosaur Ridge
Plan your Dinosaur Ridge trip for the same day as the Amphitheater. They are right by each other. Dinosaur Ridge has a free trail you can walk that is full of fossilized dinosaur tracks. It is really neat to see. Normal tennis shoes will suffice. Sunscreen is a good idea with the high altitude. Bring water for everyone.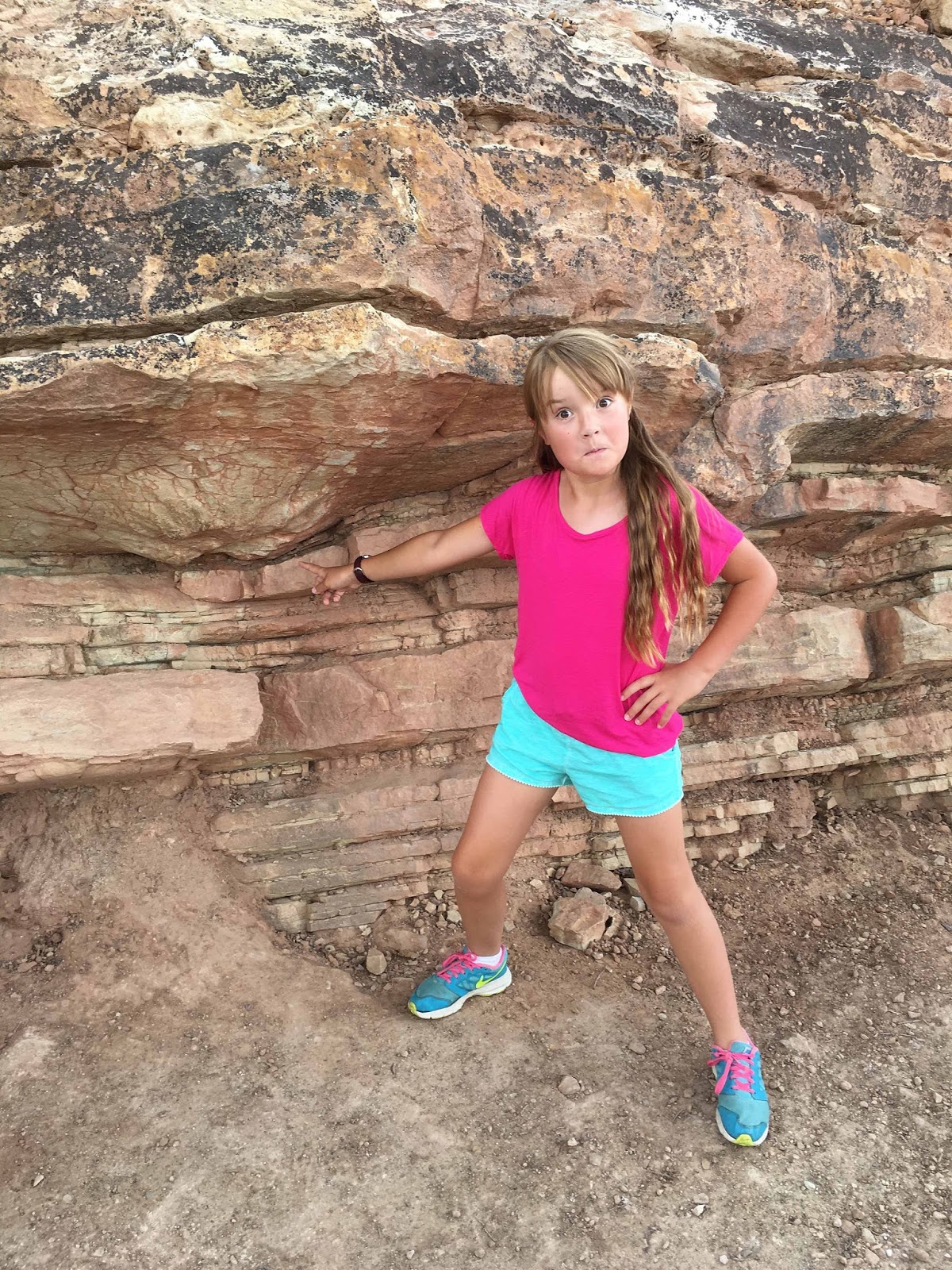 Denver Art Museum
The first Saturday of every month everyone gets in free to the Denver Art Museum. Kids are always free. This is a fun stop for a couple of hours and makes it a fun thing to do in Denver with your children. They have kids sections of the museum and you can show your children some of the other art. If your children are like mine, they won't last through the entire museum, but they will appreciate it for a short period.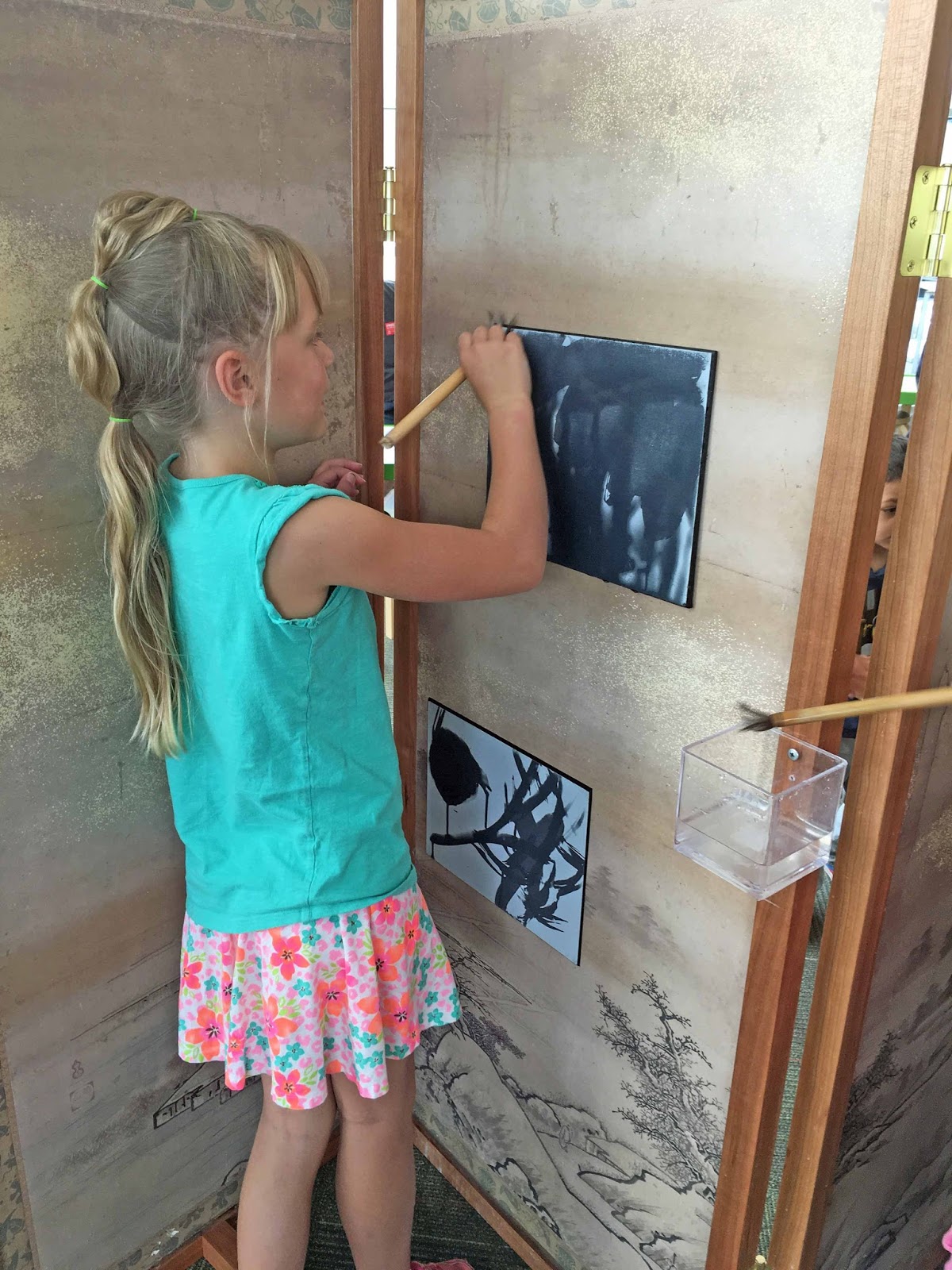 Denver Mint Museum
The Denver Mint is a stop we planned on, but we did not realize that we needed to make reservations ahead of time early enough. We were disappointed to miss it. If you want to take the free tour, be sure to set up a reservation ahead of time. We called about a week before we wanted to go and they were filled up.
Maria Empenada
My husband served a mission in Argentina, as did my brother-in-law, who lives in Denver. He introduced us to Maria Empenada. When my husband took his first bite, he was in heaven. He said it was very authentic. We loved the food! This restaurant was featured on Diners, Drive-Ins, and Dives, also. This is a great place for some authentic food.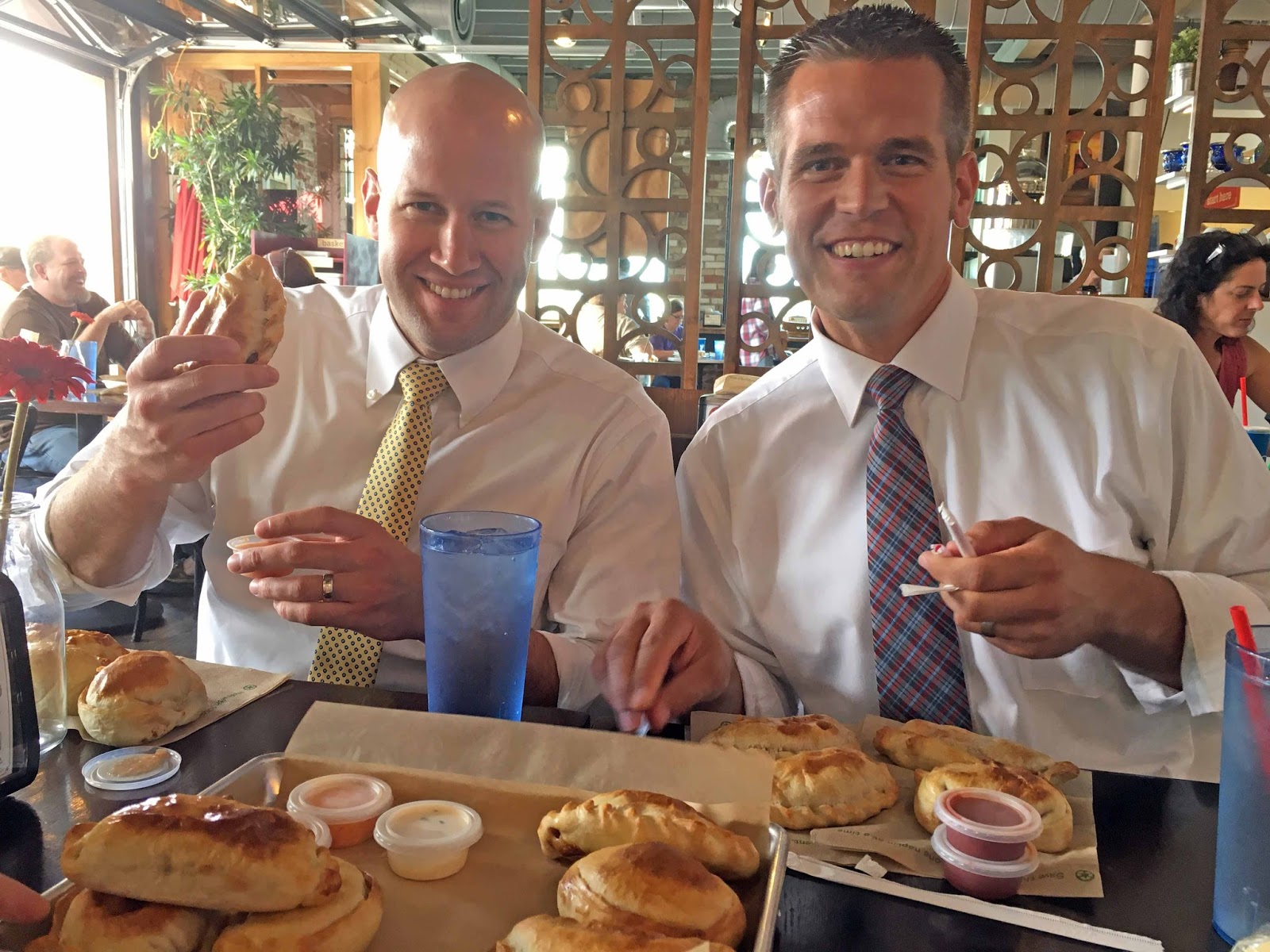 Aurora Reservoir
A reservoir is not terribly unique in the west. We live in Utah and they are everywhere. But, wow. This reservoir in Aurora is unlike any I have ever been to. It was well-developed and is well-maintained. The beach is nice with a lot of covered picnic tables. Our kids love spending time at the beach and playing in the water. It was a nice relaxing way to spend a day on our vacation.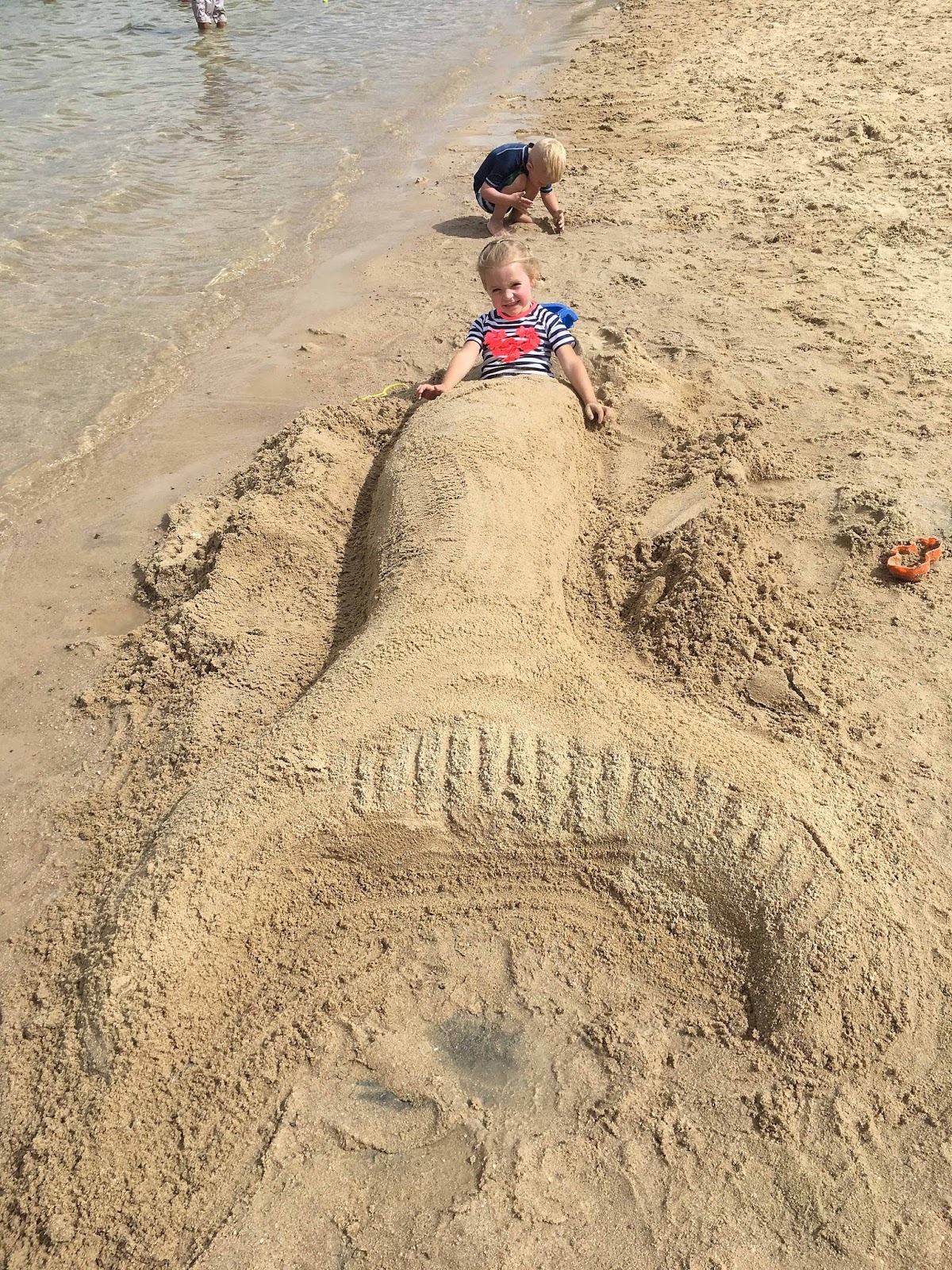 Colorado Railroad Museum
The Colorado Railroad Museum is a place we would have gone if we had one more day in Denver. It is in Golden, which is about 25 minutes west of Denver.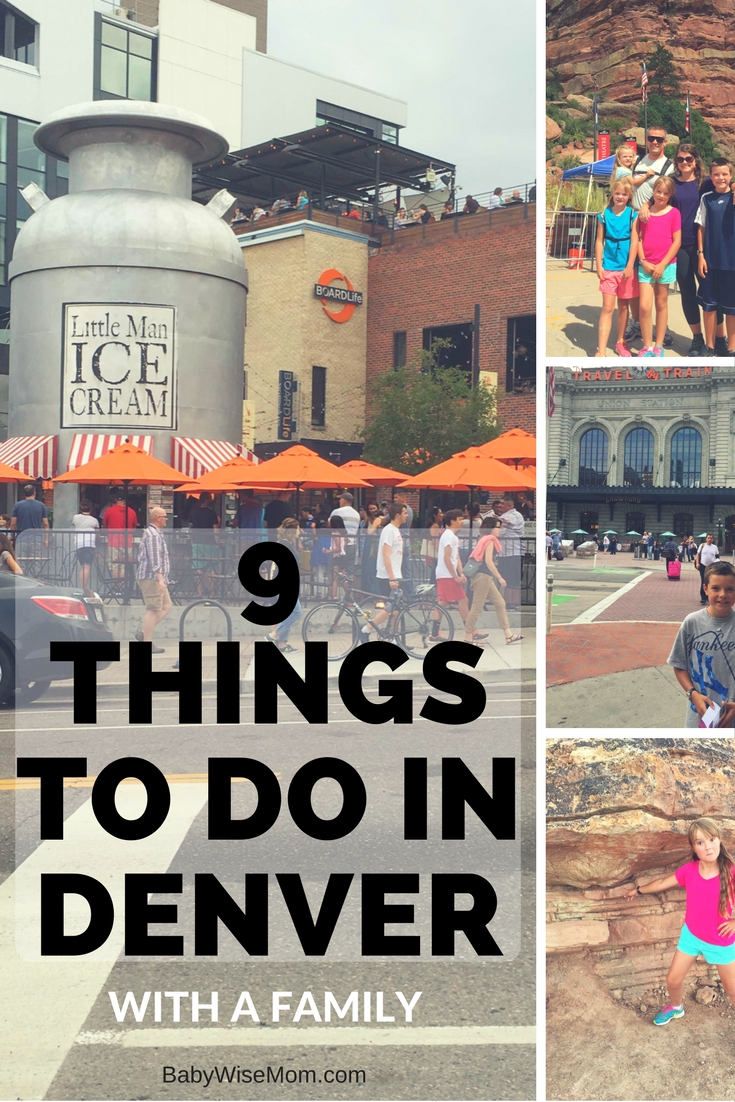 For more fun travel ideas, see my Pinterest boards.
If you don't already, be sure to follow me on Facebook. I share what is posted here each day along with other articles I find helpful and interesting. I also answer questions and do live Q&As each week. It is a great way to connect!
You can also find me on Instagram, posting pictures from our days. http://instagram.com/chroniclesbabywisemom