Ah the Tween years. The preteens. Most children in this age group can read chapter books easily on their own, and your hope is to really get them hooked on books during this phase. You need good, quality books that are entertaining and keep your child coming back for more, but you also want clean language, pure content, and storylines that won't keep him up at night.
These are some of our favorite books for this age group. All of these books are books that my preteens have read and loved. Most are books we had to own because they are liked so much. You can find more great suggestions in my 15 Chapter Books for Girls post and my Chapter Books for Boys post. These books are in no particular order. This post contains affiliate links.
Wonder
by R. J. Placio
Kaitlyn declares this book the best book ever written.
Wings of Fire
by Tui T. Sutherland
Kaitlyn and McKenna are both completely obsessed with this series right now.
The Hobbit
by J. R. R. Tolkien
If your child handles this book well, have him/her move on to the Lord of The Rings series as he/she gets on the older half of the preteen age.
The Unwanteds
by Lisa McMann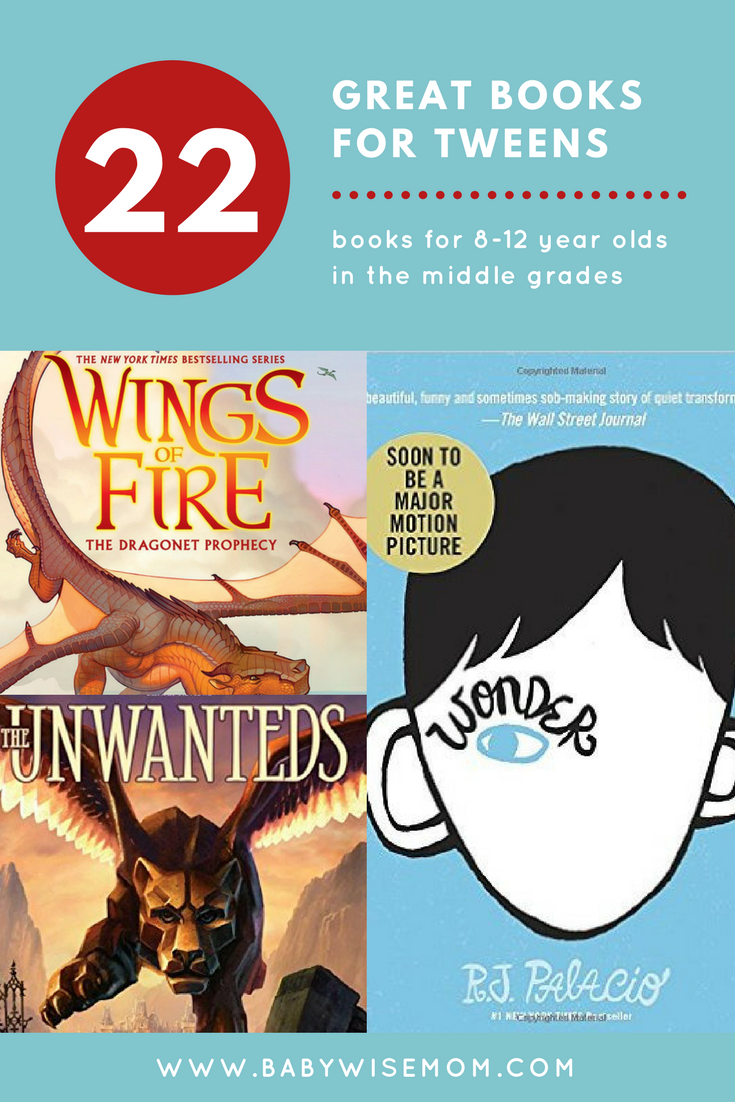 This is Brayden's current favorite.
Percy Jackson Series
by Rick Riordan
Huge hit in my house, and a huge hit among all fourth graders at our school right now.
Heroes of Olympus
by Rick Riordan
A great follow-up for the Percy Jackson fans.
The Giver
by Lois Lowry
One of the best books ever written. Save it for an older preteen age range–10-12.
Five Kingdoms by Brandon Mull
Five Kingdoms by Toby Neighbors
I accidentally found this book when searching for the Five Kingdoms above. It has come to be a favorite of Brayden and my husband.
Harry Potter by J. K. Rowling
A must-have for any book list.
Fablehaven
by Brandon Mull

The Sorcerer's Ring
by Mogan Rice

100 Cupboards
by N. D. Wilson
The Book Thief
by Markus Zusak

Ranger's Apprentice
by John A. Flanagen
Michael Vey
by Richard Paul Evans
Ender's Game
by Orson Scott Card
Spirit Animals
by Various Authors
Survivors by Eric Hunter
I Survived
series by Lauren Tarshis
Beyonders
by Brandon Mull
The Unicorn's Secret by Kathleen Duey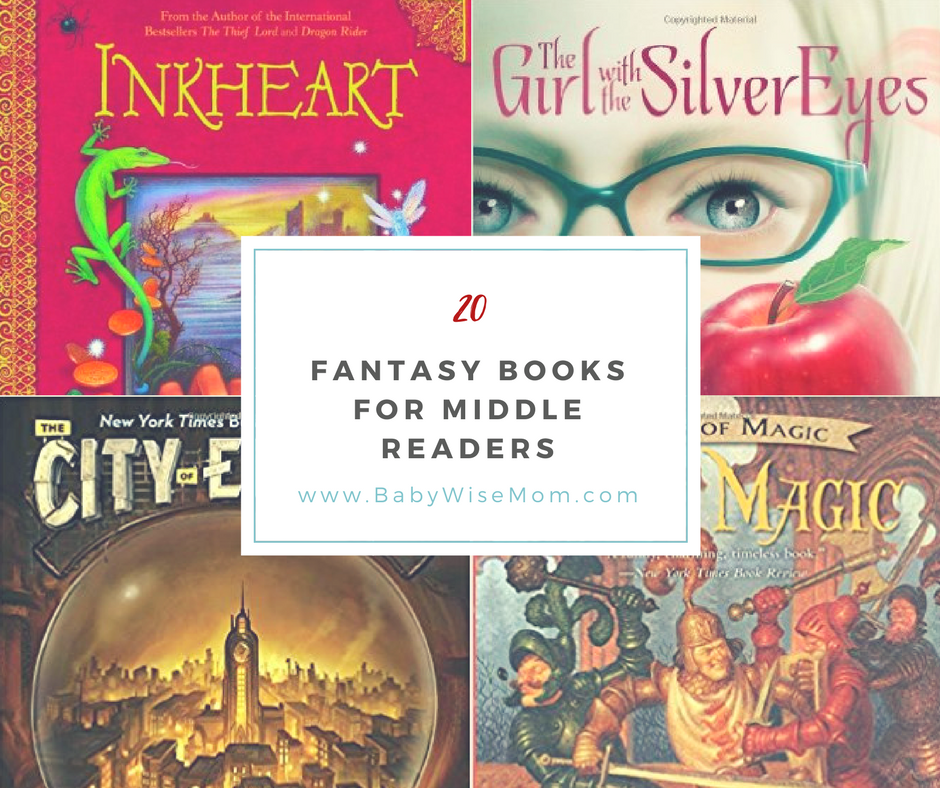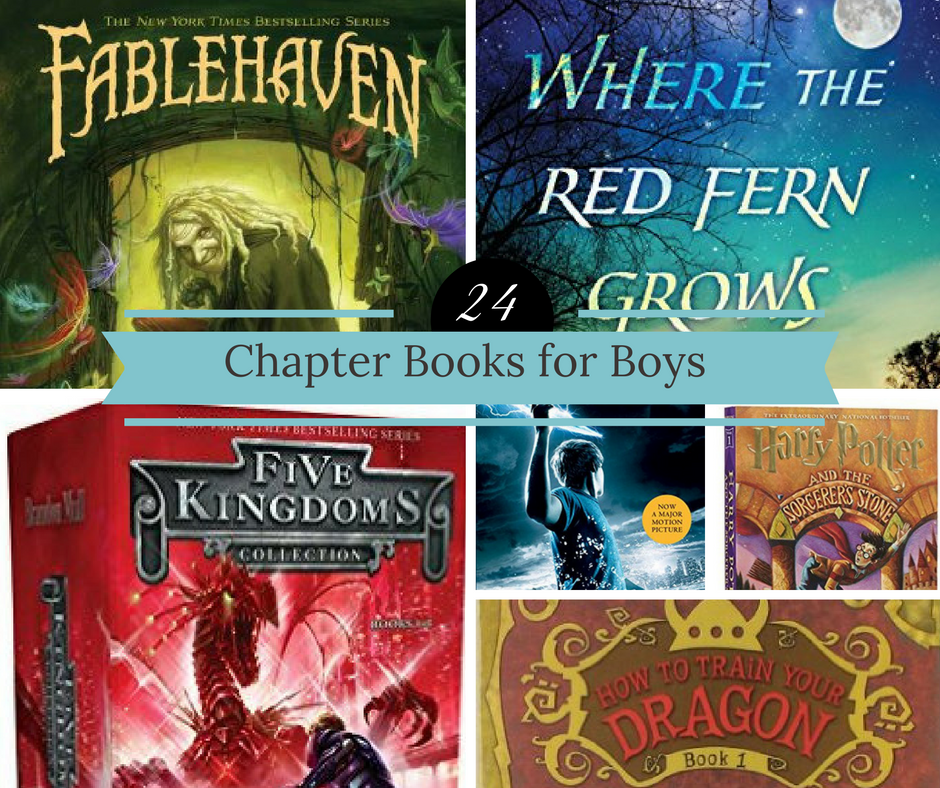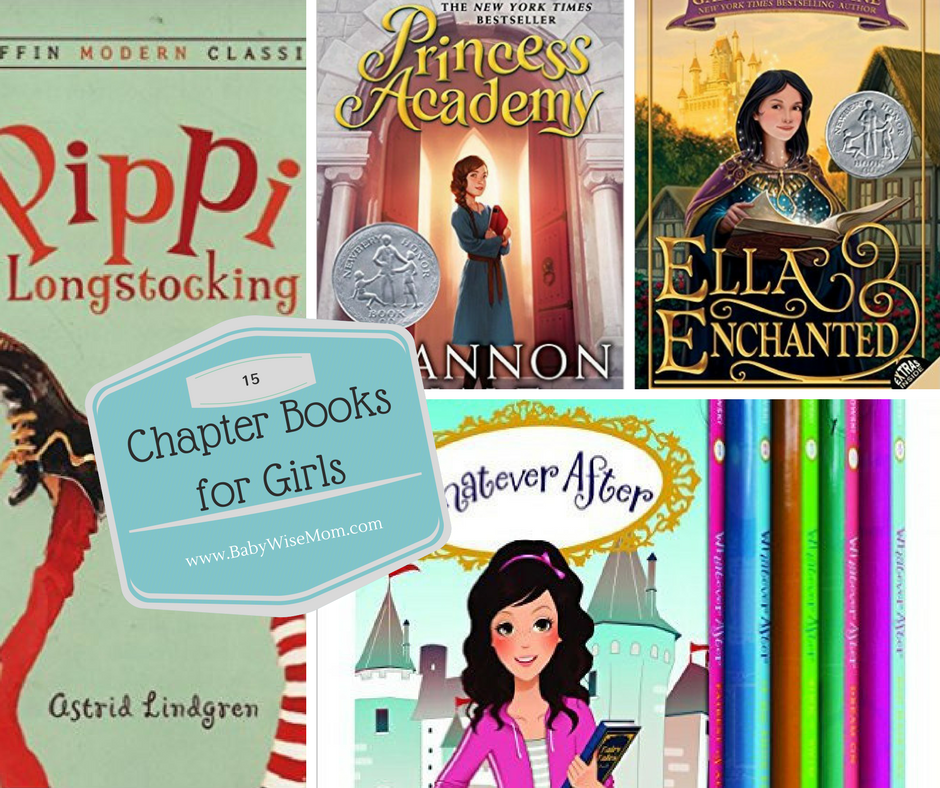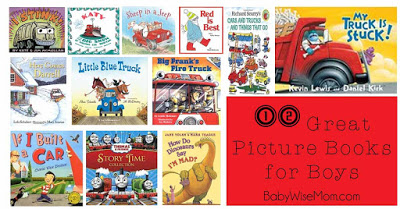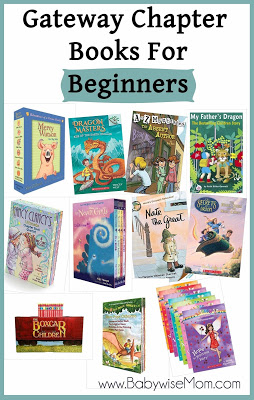 We are sorry that this post was not useful for you!
Let us improve this post!
Tell us how we can improve this post?