It is not convenient to put the work into great sleep habits for your baby. Here are five vital reasons you should put the effort required into this.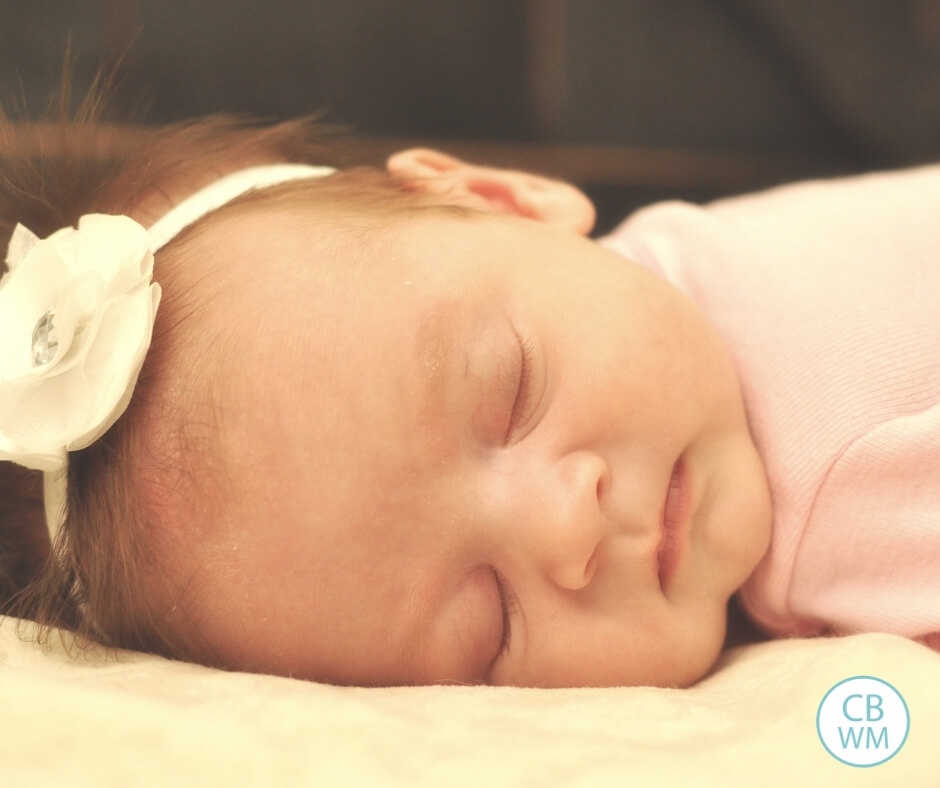 It isn't easy establishing good sleep habits in our children. It takes a lot of sacrifice and consistency. We can end up feeling house-bound as we stay home so our baby or child can sleep.. We can feel sad as we leave that party early to get our kids into bed for the night. We have to put a lot of mental exertion into thinking through optimal waketime lengths and timing naps just right. So what are the reasons we put ourselves through the difficulty of it all?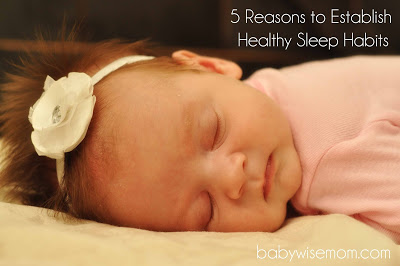 1-Healthy Habits Will Last for Life
I am an adult who has difficulty with sleep. A huge reason I decided to train my children to sleep was that I wanted them to be able to have healthy sleep habits for life. The National Sleep Foundation reports that 22 percent of adults experience insomnia every or almost every night. About 10 percent of Americans take a sleep aid each night.
I want sleep to come naturally to my children, which it ironically just doesn't for a fair percentage of adults out there. I want my children to be able to sleep on their own, without medication at all, throughout their lives. I obviously will have no control over what they choose to do as adults, but I can control what they learn to do as babies. I can teach them good sleep habits. I can make sure they know how to fall asleep on their own in a bed without external forces.
2-You Worry Now, Not Later
Some people are born being good sleepers. It happens. Most, though, will be impacted for better or worse by the habits set before them by their parents. My oldest was not one of those children who was born a good sleeper. Initially, I thought he would "grow out of it" and become a good sleeper someday.
I knew families, however, who had similar oldest children who were not good sleepers as babies who were 4-5 who hadn't yet "grown out of it." I knew I didn't want to be battling that 4-5 years later. Those same families still battled those issues as their children turned 11. They didn't just grow out of it as their parents hoped. I am not suggesting no child could ever "grow out of it" on their own, but I do think those cases are the exception and not the norm.
I am very happy that I am not worrying about something like sleep for my older children. The things you worry about as a parent do not get easier as your child gets older. I long for the days when my biggest concern with my oldest was whether or not he woke up early from his nap! No, today I worry about moral issues, school issues, lifelong learning issues, friend issues, influence issues…I am glad our primary concern is not over sleep because those other issues wouldn't go away just because we didn't have sleep down. 
3-Healthy Sleep Improves Brain Function
This post contains affiliate links. Healthy sleep improves brain function. In Healthy Sleep Habits, Happy Child, Weissbluth states:
"…infants who sleep more during the day are better able to learn from their environment; this is because they have a better-developed ability to maintain focused or sustained attention…They learn simply from looking at the clouds and trees, touching, feeling, smelling, hearing, and watching their mother's and father's faces" (page 24). (emphasis mine)
I find this makes perfect logical sense to me. When I have had the right amount of sleep the night before, I am more alert. I can concentrate better. I don't "zone out." It seems that would be true for children, as well.
This is helpful not only for infants or toddlers. Sleep is so important for our children as they enter school. Again from Weissbluth:
"Great Sleep Training Books

4-Happy Children are Well-Rested

Another reason we bother with good sleep habits is that we want our children to be pleasant to be around. We want them to be happy and content. We want them to be a joy to others. Weissbluth says:

"Providing the growing brain with sufficient sleep is necessary for developing the ability to concentrate and an easier temperament" (page 7). (emphasis mine)

5-There is Time for You!

Good sleep isn't only helpful for your child–it is helpful for you! Sure, you have to make some sacrifices in the early months and even for a couple of years. But you can also get a lot done while your child is sleeping.

During the night, you can sleep too! During the day, you can clean, read, exercise, sew, visit with friends and family, nap, cook, or even just daydream :). You have breaks and time to do what you need to do for your family and for yourself. This makes you happier, which makes you a nicer person to be around, which is beneficial for your children.

Conclusion

I know it isn't easy to be establishing these good sleep habits in your young children. I also know, however, that it is very much worth it. You will not regret the effort you put in today as you train your children to sleep! I know the road can seem long when you are just embarking on it. I found I was a lot less overwhelmed with the prospect of the sacrifices before me to establish good sleep with my fourth child than I was with my first. I know the minutes crawl, but the years fly and you will be happy you put in the effort to establish good sleep habits.

If you need help establishing naps, see How to Get Your Baby to Nap.