Don't Be Your Child's Scapegoat. Tips to help your child learn to be responsible for self and stop blaming mom for mistakes.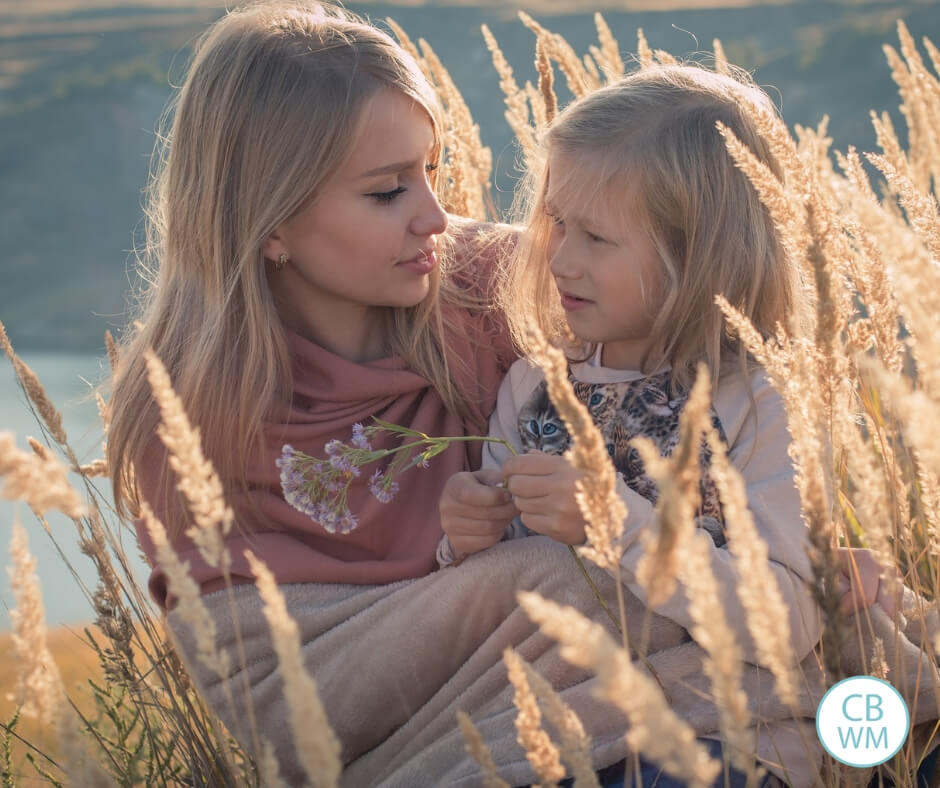 Hey mamas. I know. I know you want to be the most amazing mom you can possibly be. I know you would give anything for your child. You have to hold yourself back from yelling at that three year old who just pushed your four year old on the playground. You have to remind yourself that other kid is, well, just a kid. You would give your own life for your child without hesitation.
I know you want to help your child succeed. You want your child to be the best, smartest, nicest, most athletic, most talented kid there ever was. You are rooting for your child more than you even ever rooted for yourself.
You love your child with all of your heart and would sacrifice anything for your child.
You are a mother.
Guess what?
Being your child's scapegoat is not what your child needs from you. It is actually hurting your child.
I know you do it because you love your child. You will take that blame. You don't mind looking bad if it makes your child look better. You really should have put that library book in his backpack, after all. You should have remembered it was Tuesday and that Tuesday is library day. It isn't your child's fault; it is your fault!
Stop letting your child blame mom.
Stop taking the blame.
Do not be a scapegoat.
Your child needs to learn personal responsibility. This year, it is a library book. In a few years, it will be a big animal report. A few years after that, it will be any number of assignments from among the seven different classes he has in junior high. This is a slippery slope that gets steeper as your child gets older.
---
Read: The Importance of Accepting Personal Responsibility
---
At some point, the cycle must end. The child must learn to take ownership over his own stuff.
My three older children all had the same teacher in first grade. She was one of the most amazing teachers I have ever seen (she is now the reading specialist for a couple of schools in our district). As I would help in class, I would hear her utter a perfect phrase to these little six and seven year olds.
"It's not mom's job."
Every time a child tried to explain to the teacher why something wasn't done because mom didn't do it, she would reply, "It's not mom's job."
"My mom didn't put my library book in my backpack!"
"It's not mom's job."
"My mom didn't tell me to do my homework!"
"It's not mom's job."
"My mom didn't tell me to practice my spelling words!"
"It's not mom's job."
"My mom didn't tell me to wear a warm enough coat today!"
"It's not mom's job."
Kids have no problem throwing mom right under that bus. Anytime they make a mistake, they are happy to find a way to blame mom for it. Mom will love them anyway. I always loved hearing this teacher reply,
"It's not mom's job."
And guess what? Those little first graders soon learned to take ownership of themselves. That ownership serves them well as they go on in life. Those little ones learned to gather their own homework folder and library book before heading off to school each day. It was their job, after all.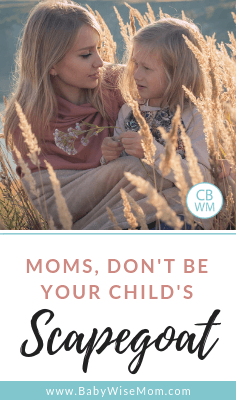 Let your child's library book sit right there on the couch if your child forgot to take it to school. Not getting a new library book this week is a small problem that can teach a great lesson.
I cannot tell you how very, very happy I am that my child in junior high is completely responsible for himself. I can't imagine trying to keep track of his homework and test schedule on top of everything else I do in life. As first born child, he is naturally more responsible as a human. That makes it easier.
I have also always been very conscientious of helping my children learn to take personal responsibility. I subscribed to the idea discussed in Parenting with Love and Logic that you allow children to fail when the stakes are low. The library book in first grade is low stakes. I think carefully before I bail my child out.
I do not let my child make me their scapegoat.
When a child messes up, forgets, or makes a mistake, they own that mistake.
As soon as I realized how amazing it is to have a child in junior high who takes care of his own school work, I became even more mindful of making sure my three daughters can be as prepared as they can be to do the same when they get to junior high.
Naturally, the process of teaching your child to be personally responsible is a slow one. My thirteen year old does a lot more for himself now as an eighth grader than he did in Kindergarten. You start off helping your child remember everything. You back off of things as the child gets older. You remind but don't do it for your child. As time goes on, you let your child remember to pack things up she needs without the reminders. You let the child fail at times while the stakes are low.
There are also some children who more naturally accept personal responsibility and others who will blame someone across the room when they trip over their own feet. Some children will be easy to teach to take ownership and others will take more work. It is worth the effort and work it takes to teach your child to take personal responsibility.
When your child tries to blame you for her problems, gently remind her that she is the master of her own fate. She controls herself and her life. She has the ability to remember things and take ownership for herself. Do not get heated or offended, simply explain reality to her.
It is not mom's job.