Myths versus Realities of Babywise. The truth behind the Babywise controversy and what it does say or doesn't. What On Becoming Babywise Really says.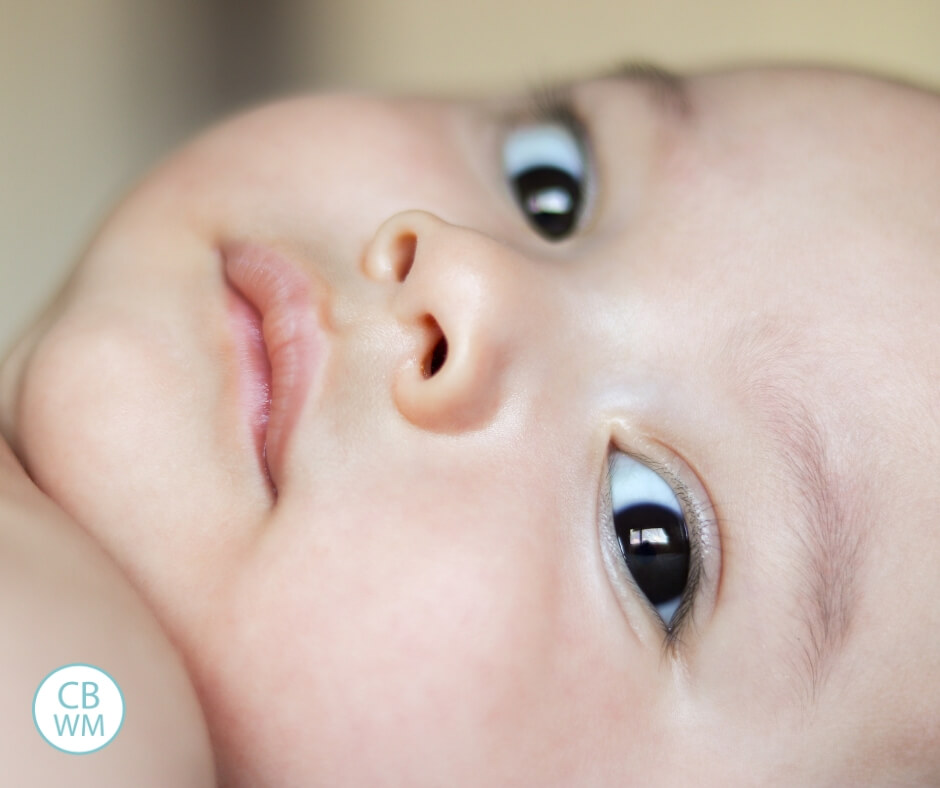 This post contains affiliate links.
My first child was basically born back when dinosaurs roamed the Earth so far as the Internet is concerned. The Internet existed, but it wasn't on the top five list of places you would turn to for information. Because of that, my husband and I happily parented him, our Babywise baby, for two years before we even realized there was any sort of controversy surrounding On Becoming Babywise
.
Discovering Babywise
It was when my second child was born and had reflux that I looked to the Internet for Babywise
help (plus dinosaurs had gone extinct, so enlightenment had begun). I wanted to know how people with reflux babies also did Babywise and I figured the Internet was just the place to find them.
You can imagine my utter shock when I did a simple Google search! I was baffled. Absolutely flabbergasted. Could these people have possibly read the same book I did?!?
The reality is the vast majority of people making claims online about what Babywise
"says" have not in fact read the book. They have only read other people's claims about the book.
There are some, however, who have read the book, which leaves me confused. Anyway, I was in shock that day. I had loved Babywise
in the two years that I had been using it. This was nearly a decade ago, and really "in those days" there was nothing but negative commentary about Babywise
online. Anyone who did Babywise
kept mum about it for fear of being bullied. The fear was justified.
Get the whole Babywise series here
I hated that moms felt scared to share how they parented. It sad to the moms who had to "hide" how they parented. Moms who had to just smile and shrug when people said, "How did you ever get so lucky?!?" or "What is your secret!" It was also sad to the moms who would never hear the positive there is about Babywise
. The moms who would try it if not for the negative comments. The families who would benefit immensely from the program.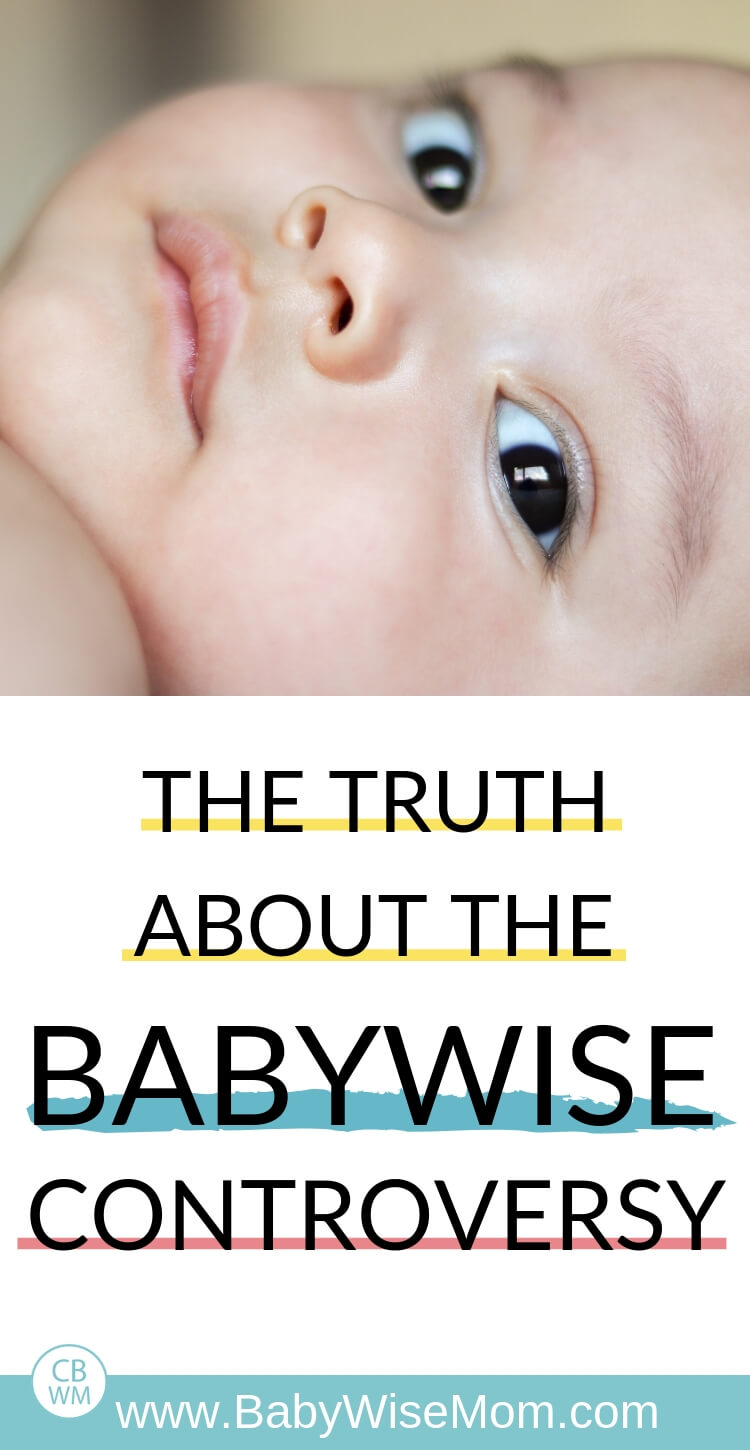 The Birth of the Babywise Mom Blog
I started this blog to get positive information out there. Slowly, over time, more and more people have been willing to be open about parenting with Babywise, and more and more people are therefore realizing it isn't what the horror stories are made of.
One of my first missions was to battle the myths surrounding Babywise. Over the course of the first four months of this blog existing, I wrote a series refuting the common myths of the day surrounding Babywise.
Something fascinating happened over time. As people with Babywise spoke out more, and therefore other people saw that Babywise babies were very happy, alert, and intelligent little cuties, the myths left baby land.
It was no longer "Here is the list of terrible things that will happen to your baby if you do Babywise." It turned to "Here is the list of terrible things that will happen to your child if you do Babywise." The baby thing had been soundly proven wrong, but the babies and toddlers of this generation of mothers were still young enough that claims could be made that as soon as they turned five or six, the child would turn into a complete mess–all because of Babywise
.
Enough time has passed now that I think that has started to be dampened, also. All of those babies and toddlers from 7-8 years ago are preteens and still managing to function very well in life. In fact, many anti-babywise groups died off in the last couple of years.
Babywise Can Work for You
Let me quickly note that I am in no way claiming Babywise is the answer for every family. It isn't necessarily a good fit for everyone. That's fine. I do not believe there is only one right way to raise a child.
I am, however, emphatically saying that using Babywise
will NOT damage your baby if you follow the guidelines. I am saying your child will NOT become incapable of functioning in society. I am saying I love Babywise and if I had to do it all over again, I would follow the same path. My children currently range from 4-11.5 and I have no hint of regret with the way we have raised them so far.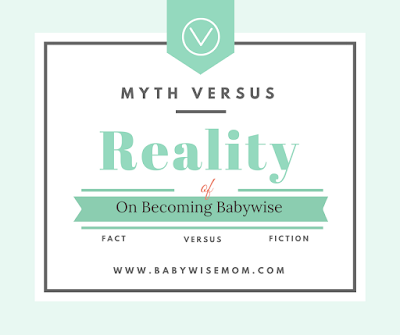 Babywise Myths Busted
Despite the progress over the years, there is often still great misunderstanding. In order to shed some light on this, the ladies of the Babywise Friendly Blog Network (BFBN) and I are going to spend the week addressing some myths. Today I want to discuss the basic myths versus realities of Babywise.
As I stated, I once dedicated an entire series to combating these myths. This one is my personal favorite:
Here are the rest of myth-busting posts:
The ladies of the BFBN will be discussing these myths this week, also. Here is the schedule