Daily life and schedule for a 10.5-year-old tween who was raised on Babywise. See her daily life, activities she is involved in, and her daily routine.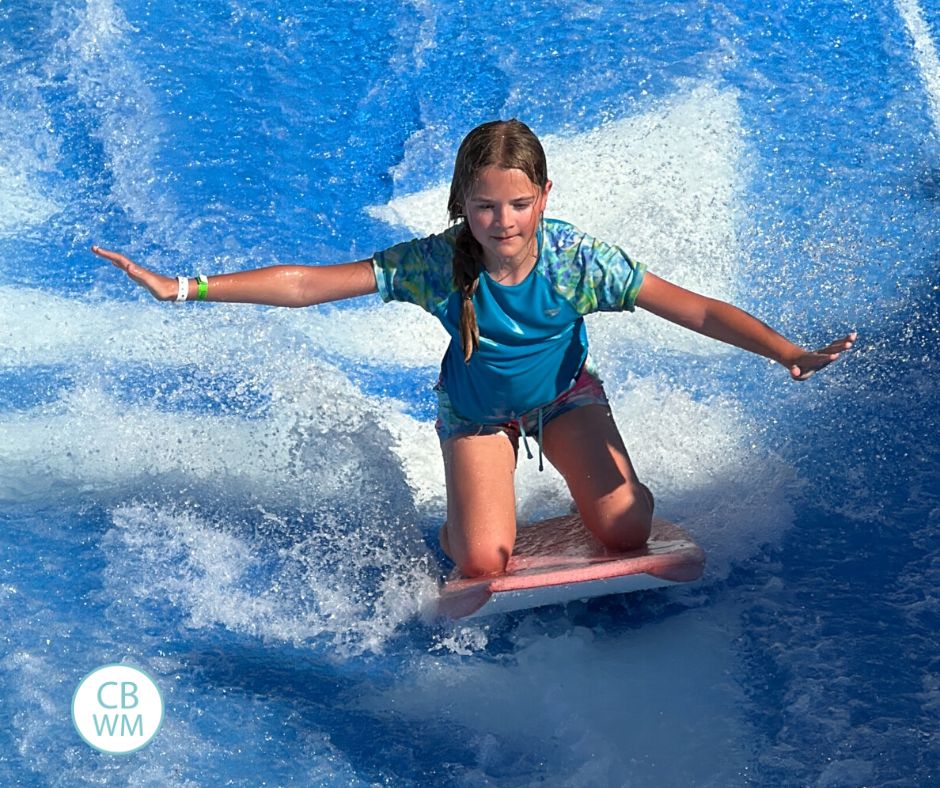 This is a summary for Brinley from 10.25-10.5 years old.
SLEEPING
Brinley is a great sleeper. Something that has come to my mind is that she needs to start to wake up on her own to her alarm. She has an alarm that plays music in the morning, but 99% of the time, we have to wake her up.
That is fine right now, but when she moves into middle school, she will need to be able to get up on her own since it is earlier.
We still have this school year and the entire next school year to get it figured out.
WASHING HAIR
Something we have really focused on during this time period is her getting more proficient at washing her own hair. She has been washing it for years, but I have always washed it every once in a while to help make sure it is clean.
That works really well for younger kids.
But as they get older and closer to puberty, they don't really love having mom or dad help them out in the shower. They want more privacy.
At the same time, their bodies need more thorough washing as oils and glands start to produce that weren't there before.
She has improved a lot and is able to keep her hair clean independently.
>>>Read: How To Care for Your Child's Hair
FACING FEARS
Brinley has some fears in life, as we all do. She made a resolution this year that she would face fears and take them head on. She determined that she would try things that seemed scary.
She has done a great job so far facing those fears and has been really proud of herself! It is fun to watch.
GLASSES
It has been a year since Brinley first got glasses. She had another eye exam and one of her eyes did change a bit. So she needed new glasses. She hadn't noticed that one eye had changed, but once she had new glasses, she definitely noticed a difference!
SCHOOL
School is really good! She is loving school and her teacher. It has been a good year!
During this time period, she entered the science fair and got first place! So that was fun for her.
I know it hasn't been good for everyone. I have heard there are some "mean" situations going on at school. This can be very normal for this age group. It is super heartbreaking for parents when their kiddo goes through that.
Something that has surprised me as an adult is how many other adults do not act as "adults."
One of those areas is that there are a fair number of parents who want their child to be considered popular more than just about anything else.
That surprises me.
It leads to parents not intervening when they see their child being unkind to another child. It leads to parents allowing their kids to have access to devices and social media accounts before it is advisable and even legal.
As I type this, know that I do not know the name of even one child in Brinley's grade who is being unkind to others. My comments here are just a general statement to anyone reading it based on my general observations over my last nearly 18 years of parenting.
I strongly urge you, as a parent, to not let your concern over your child's social status drive you to encourage, overlook, or allow things that you do not really think are okay.
MUSICAL
She started participating in a musical during this time. It was Willy Wonka Jr. and she played Violet Beauregarde. She really enjoys doing musicals!
SOCCER
Soccer was very quiet during this time. Just practice once a week for her.
INSTRUMENTS
Brinley has still enjoyed playing piano and the viola. She loves to be creative and loves the creativity that playing instruments brings her.
DAILY SCHEDULE
7:00 AM – wake up and get ready for school.
8-9 AM – at school. The time varies depending on if it is an orchestra day or not.
4:00 PM – home. Piano practice. Chores. Activities. Play.
5:30 PM – dinner. Then free time and technology time.
8:30 PM – bedtime.
RELATED POSTS