Thanksgiving Meal Ideas. Thanksgiving menu items for side dishes, main dishes, and dessert. Traditional ideas and non-traditional Thanksgiving meal ideas.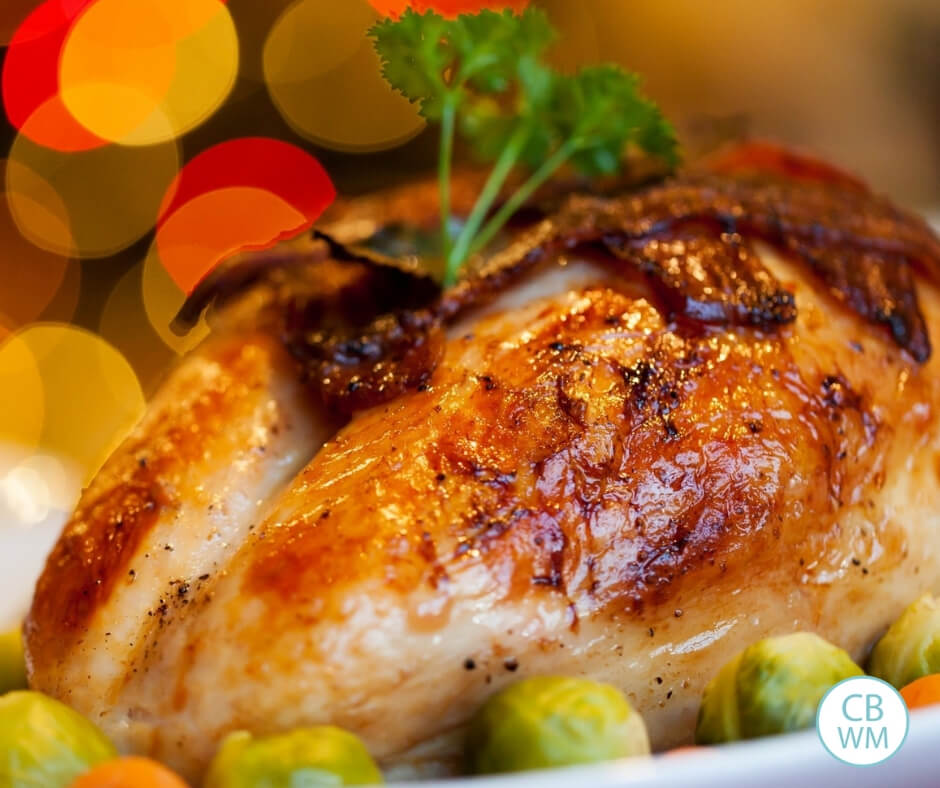 Once you get married and have children, the countdown is on and your days are numbered before you will find yourself hosting a Thanksgiving meal. Even before that big day comes, as an adult, you will likely be contributing to the meal and bringing a dish to share. We have hosted Thanksgiving a couple of times and actually find the menu to be be quite easy to make.
I love tradition. I have my meal I have had my entire life. I want to see that menu and those Thanksgiving recipes at my Thanksgiving dinner. Of course, as you get married, you have new recipes and menu items.
It can be fun to try new things, and I find it very interesting to hear what other people traditionally have at their Thanksgiving meals. I asked fellow Babywise moms what they could not do without at Thanksgiving. This was their response.
Thanksgiving Meal Ideas: Main Dishes
Here are the main dishes people listed as their must haves:
Turkey. I mean, Thanksgiving Turkey is about as traditional as it gets
Turkey from Popeyes " It's deep fried and frozen so you just have to warm it in the oven. Best turkey you'll ever have, seriously"
Some people will have ham, prime rib, or roast instead of (or in addition to) Turkey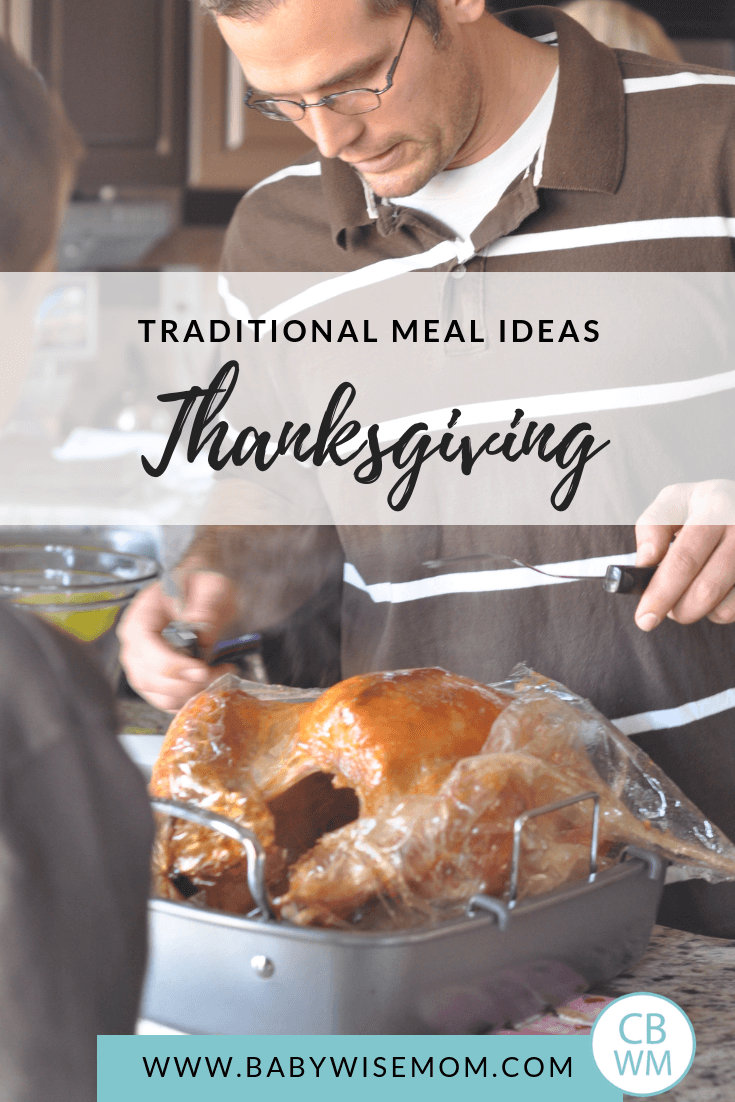 Thanksgiving Meal Ideas: Side Dishes
Here are side dishes people listed as their must haves:
Mashed Potatoes
Gravy (for me, this is an entire side dish by itself. I love gravy).
Butternut Squash Risotto
Sugar-fried Sweet Potatoes
Stuffing
Canned Cranberry Sauce (so funny how many people said this one)
Brown Sugar and Marshmallow Sweet Potatoes
Sweet Corn
Corn
Green Bean Casserole
Macaroni and Cheese
Rolls
Roasted Brussels sprouts
Potato Casserole
Thanksgiving Meal Ideas: Desserts
Chocolate Pie (I like a good French Silk Pie)
Pumpkin Pie
Pecan Pie
Banana Cream Pie
Coconut Cream Pie
Pie "I don't care if there is any other food."
---
Read Teaching Gratitude
---
My Traditional Thanksgiving Menu
This is what I love to see each Thanksgiving meal:
Turkey
Gravy
Rolls
Mashed Potatoes
Stuffing
Corn
Pie. All of the pie. I want some pumpkin and chocolate for sure. We always have a wide variety of flavors.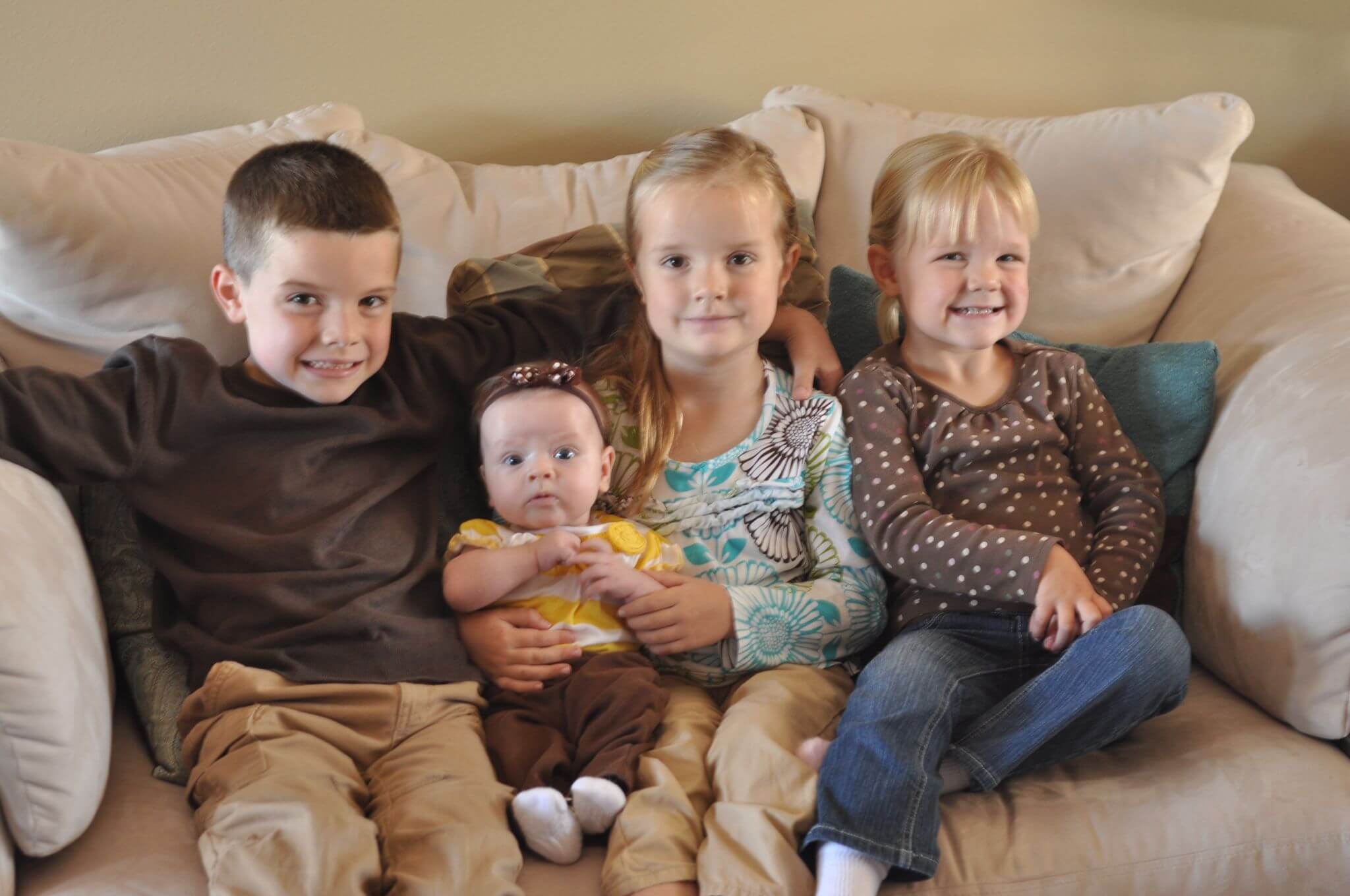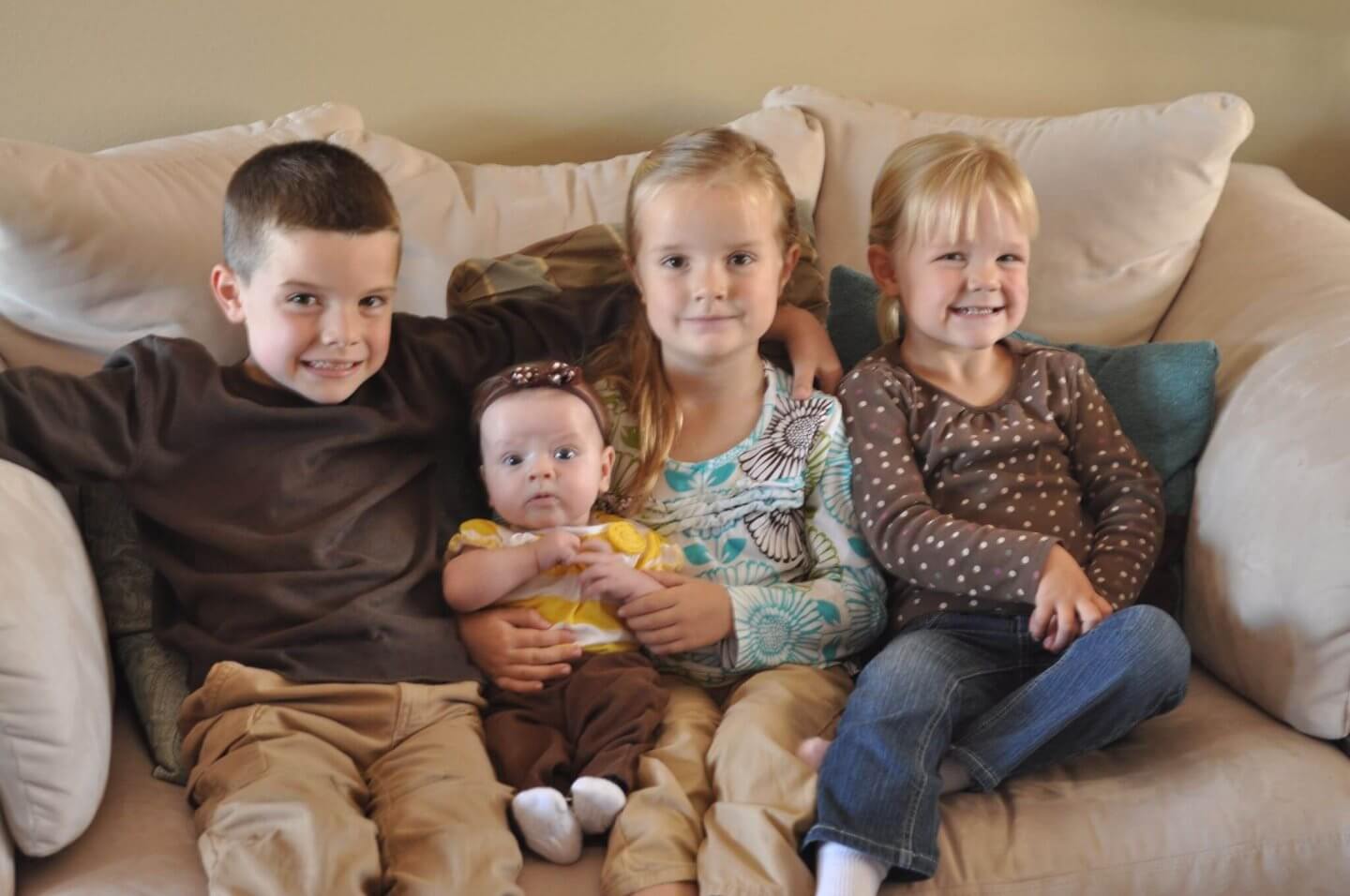 My family also always had these (though I don't usually eat them):
Canned Cranberry Sauce
Brown Sugar and Marshmallow Sweet Potatoes (I am a savory sweet potato gal)
Marshmallow fruit salad
Nate's family will vary a lot from year to year. Some notable additions they often have are:
Green Beans Casserole
Jello Salad
Green Salad
What do you typically have with your Thanksgiving menu? Anything missing from this list?
For all of my Thanksgiving Finds around the internet, be sure to follow my Thanksgiving board in Pinterest.