The Babywise 4 Hour Schedule: More Thoughts. Tips for knowing when and how to move to a four hour daily schedule.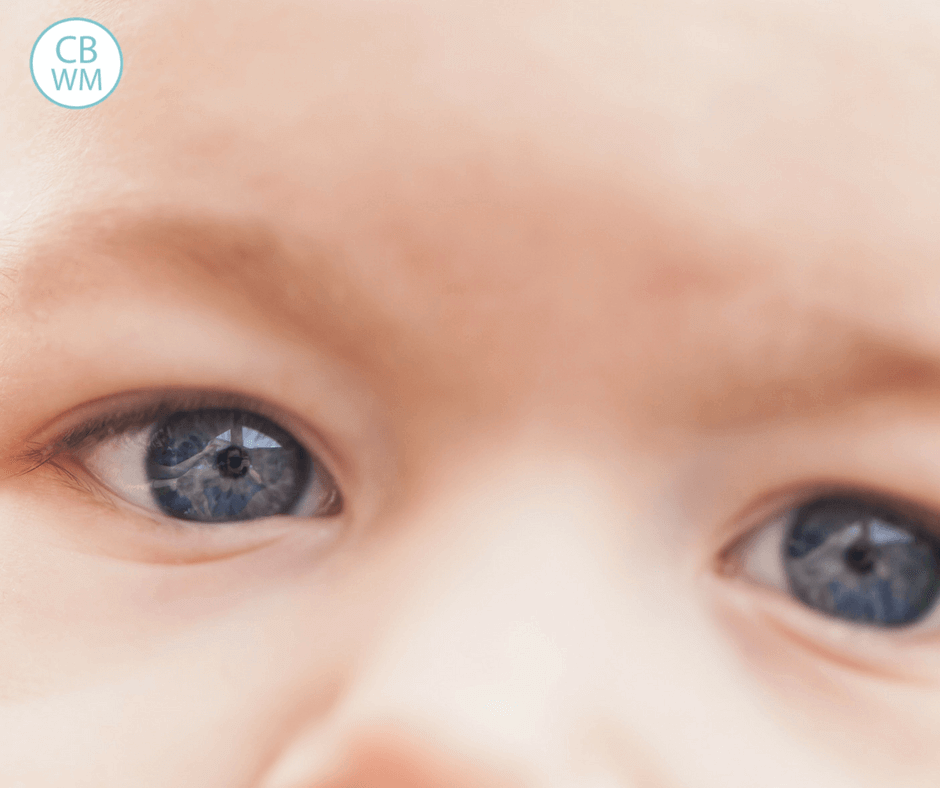 I have done a post entitled "When to Move to a 4-Hour Schedule". Here are some more thoughts on the topic.
When I moved to 4 hours with my two older children, I just decided one day to let it happen. We went from 3 to 4 hours just like that. If you are initiating the change rather than just giving in to it, you will likely have to gradually move things over time.
When I first let 4 hours happen with Kaitlyn, I still fed her at 7:30, 11:30, 3:00, 5:30, 7:30 because I wanted to keep five feedings (for milk supply), but knew she was ready for 4 hours. She went along with it, but I knew it was silly, so after a few days of that I moved it to 7:30, 11:30, 3:30, 7:00 (because I want her in bed by 7:30. Sometimes I start this feeding at 6:30 if I have to be somewhere in the evening and that works just fine).
If it were me, I would not push the 4 hour schedule. Eventually, baby will start being able to stay up longer and will also sleep longer for naps. He will start to sleep past the 3 hour mark. You might only have one time-slot a day like that. Take it! It is okay to have combo time periods (3-3.5 hours for example). He will gradually shift things and you will sense he is ready. It will come.
We didn't move to 4 hours until Kaitlyn was just before 7 months old. Brayden was even older, though I don't remember exactly what age. There is no rush. It is lovely to be on four feedings a day, but it is more lovely to be able to enjoy your baby and not stretching and working to get him to go longer between feedings. It is more lovely to not be frustrated because he woke up after sleeping 1.5-2 hours, but it is too early to eat at 4 hours, you know? 4 hours will happen. Remember, don't measure your success by whether or not your baby is on a 4 hour schedule. Relax and enjoy the life of your baby.
With my two younger children, we moved to a four hour schedule at a younger age, but kept the dreamfeed (read more about the dreamfeed here Dreamfeed FAQs).
Reader 4 Hour Schedule Advice
John and Amanda said…
I just wanted to comment briefly on my experiences with this, too! For me, I started with

Caden's

morning nap. He started sleeping for 2 hours

consitently

with every morning nap. (He was 5 months old and had started solids so I knew he would likely be able to go 4 hours). Once he was napping two hours on his own I decided to see if I could keep him awake and happy for 2 hours during his

waketime

. It worked! I just watched the types of

activites

I allowed him to do. Nothing too stimulating in the morning. Playpen time, floor time, reading books, etc… No

jumperoo

or

exersaucer

or anything crazy like that at first b/c those would make him overtired and not able to stay up for 2 hours. Still, on rare

occassions

he won't make it to two ours of

waketime

and that is okay! If he is tired sooner, I always put him down! Better to be rested than grouchy and sleepy!!!Once we got the morning nap and wake time at a four hour interval I just went cold turkey one day and did them all… He was almost 6 months old when I did that. I think I do

somethign

similar to you with dinner as well (from

wahat

I remember from a previous blog). We only do two naps a day and after the 2

nd

nap I offer milk and a snack (introducing finger foods here). Then two hours later when he is getting tired and ready for his nap, I feed him dinner to "distract" him, then we do calming, soothing activities in preparation for bed! And then it's down for the night! Hope my somewhat different experience is helpful to someone! Really, you will know when your baby is ready… trust your instincts!~Amanda
January 24, 2008 3:57 PM
Reader 4 Hour Schedule Questions
Related Posts On This Blog
We are sorry that this post was not useful for you!
Let us improve this post!
Tell us how we can improve this post?