Family Christmas card photo ideas for you to get a good Christmas picture and make a cute card to send out this Christmas season!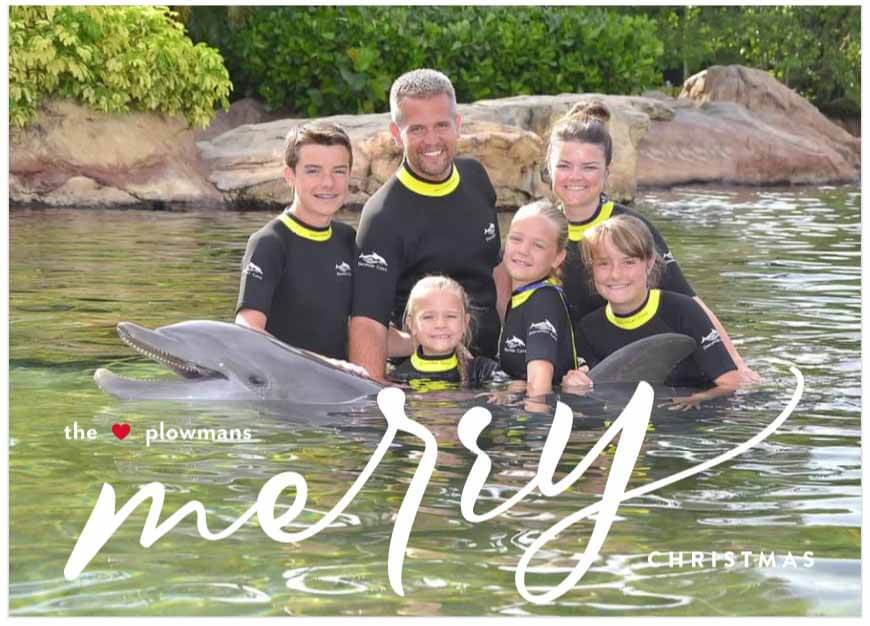 I love family Christmas cards and am always on the hunt for fun and cute ideas for our holiday photo card. This post has Christmas photo ideas from our family Christmas photo we have used over the years. This can give you some Christmas card ideas. 
2020 Family Christmas Card
This is a year we had a family photo shoot in the summer. I try to change up when we do the family pictures so our background is a little different each year. This is our 2020 card. This is one I created on a Christmas card site. That is a very easy way to make a photo Christmas card.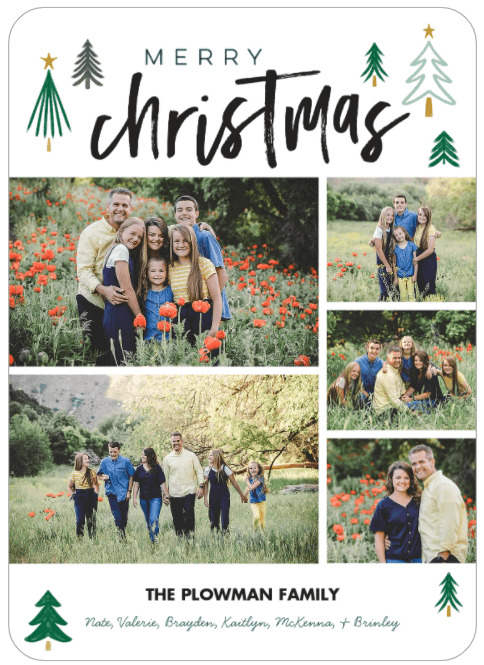 2019 Christmas Card
Above you see our 2019 family Christmas picture. This year we had professional pictures taken while we swam with the dolphins in Florida this summer. The experience is pretty unique and the photos were expensive, so I thought we would double up and use the family photo from that shoot as our Christmas card this year.
2018 Family Christmas Card
Here is our cute family Christmas card from 2018. We had a professional photo shoot that fall and I used photos from that in a collage-style card. This was made in Photoshop.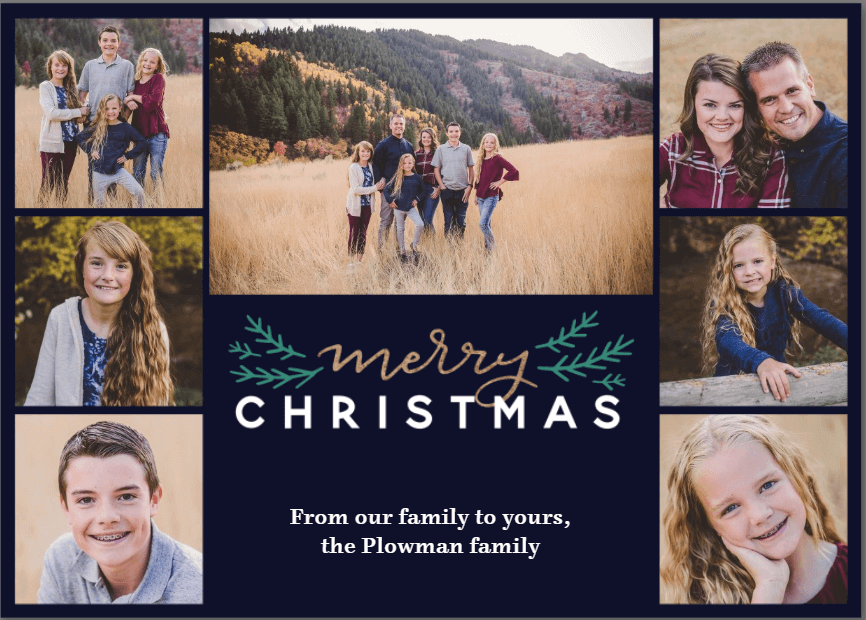 2017 Family Christmas Picture
This was another year that we used a photo from our travels for the Christmas card. I actually really like that idea, but it isn't easy to get a good looking shot while on vacation.
This photo was taken by a professional photographer on the Brooklyn Bridge. We weren't expecting it and our outfits were not coordinating in the least, but it was such a fun memory that I didn't mind at all. This was made in Photoshop.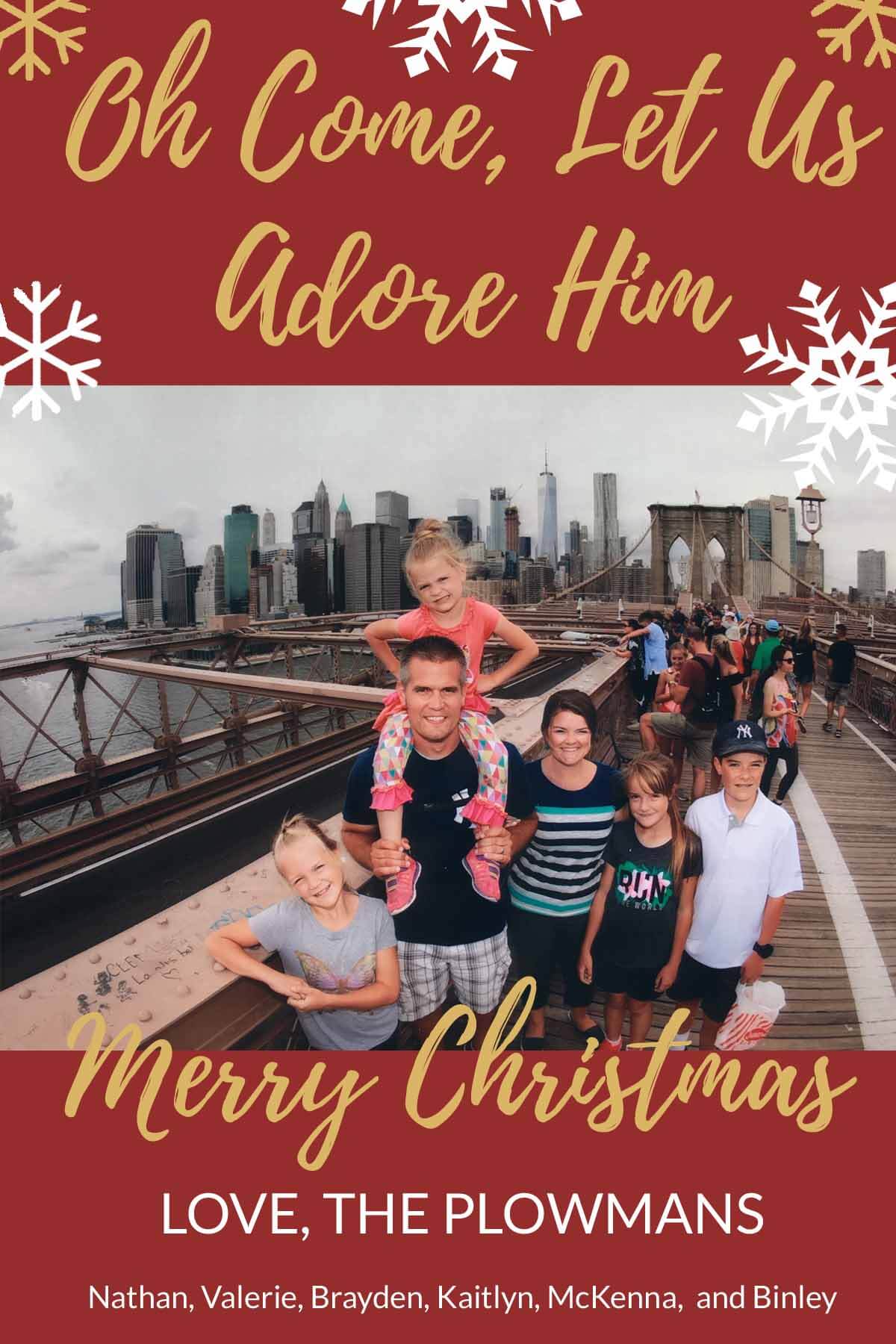 2016 Christmas Picture
This was a year we had professional family photos taken, so we used a picture from that shoot for our Christmas card. Something I have often loved to do on a Christmas card is to have a short phrase from a Christmas carol or Christmas hymn. You will notice many of our Christmas cards have a phrase from a Christmas song. This was made in Shutterfly or Snapfish…I can't remember which.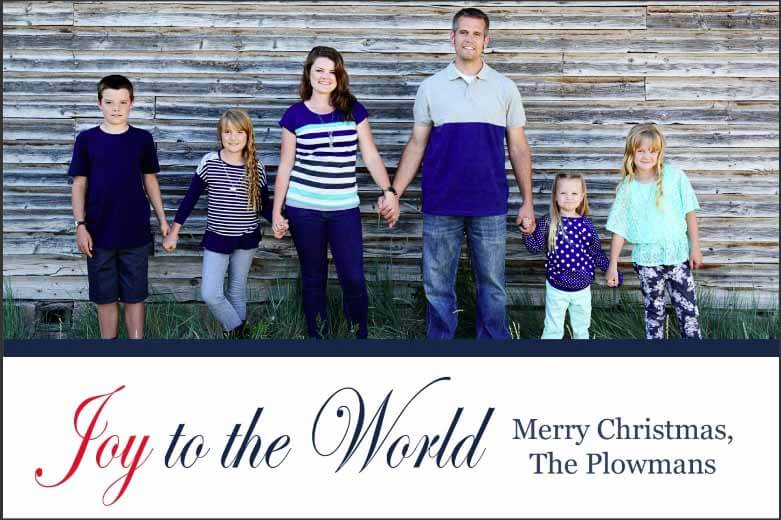 2015 Christmas Card
This is another travel photo Christmas card. This is a picture our friends literally took with my cell phone, then I used a little DIY in photoshop and created this simple picture. This is from our trip to Chicago. I love to look back at these travel Christmas cards and remember our travels. Again, we weren't coordinating at all and weren't planning on taking Christmas pictures that day when we got a family picture, but we still love it. This was made in Photoshop.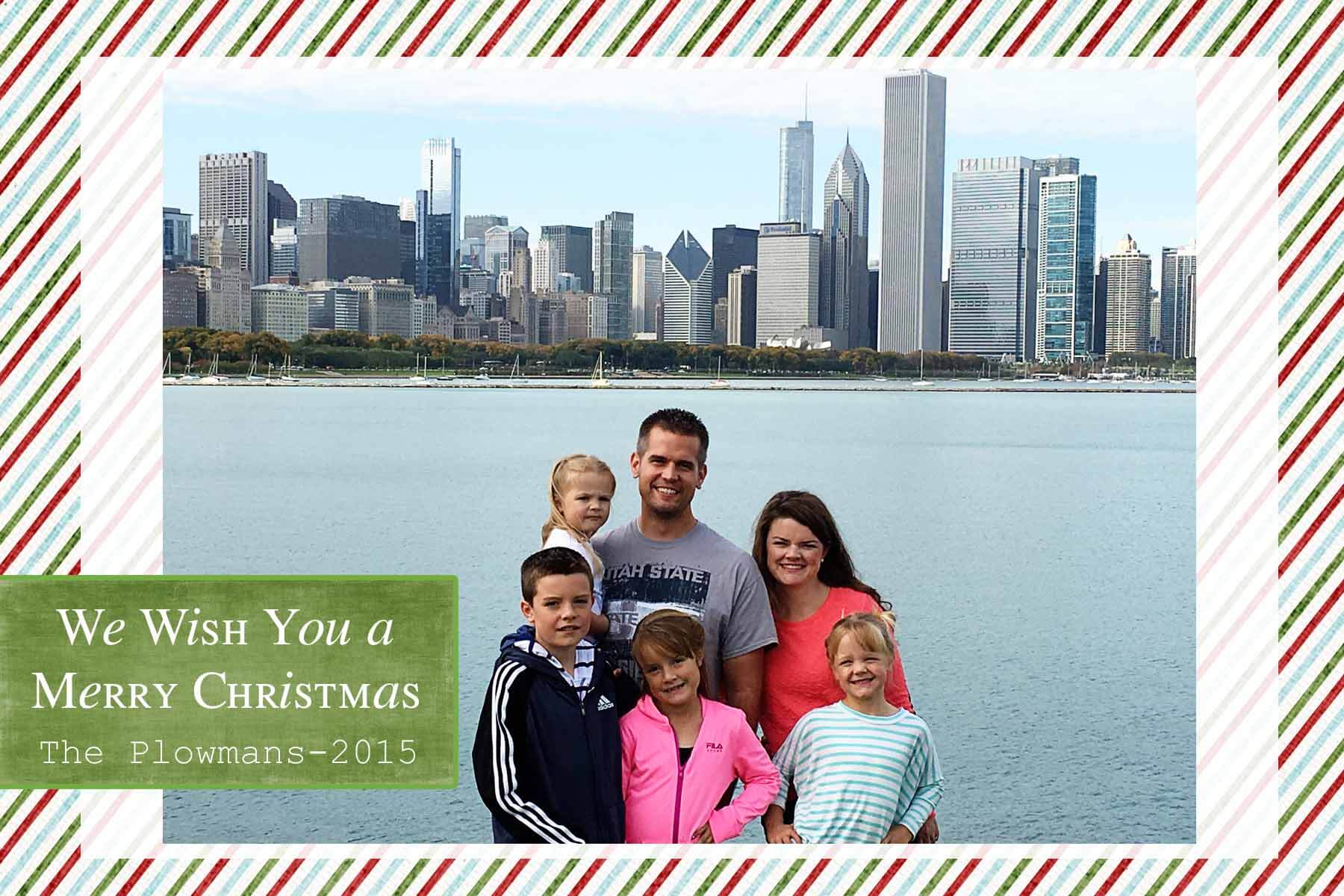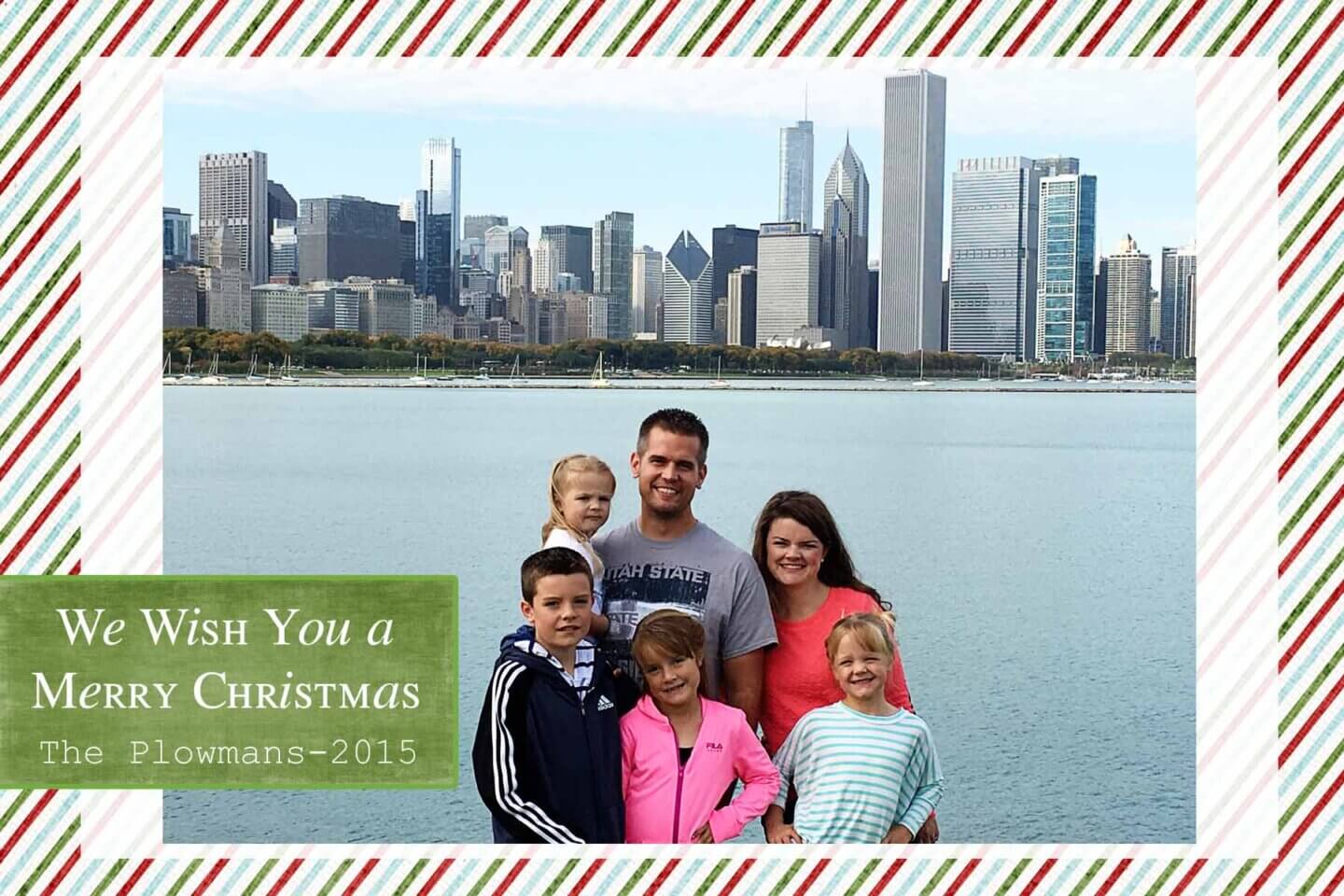 2014 Christmas Card
This was another year with a professional photo shoot. The professional shoots always make me want to go for a collage Christmas card because I can never decide on just one photo. Plus the collage works well since our outfits all coordinate and the scenery matches. A collage is a great way to show your little one in many different ways, also. This was made in Photoshop.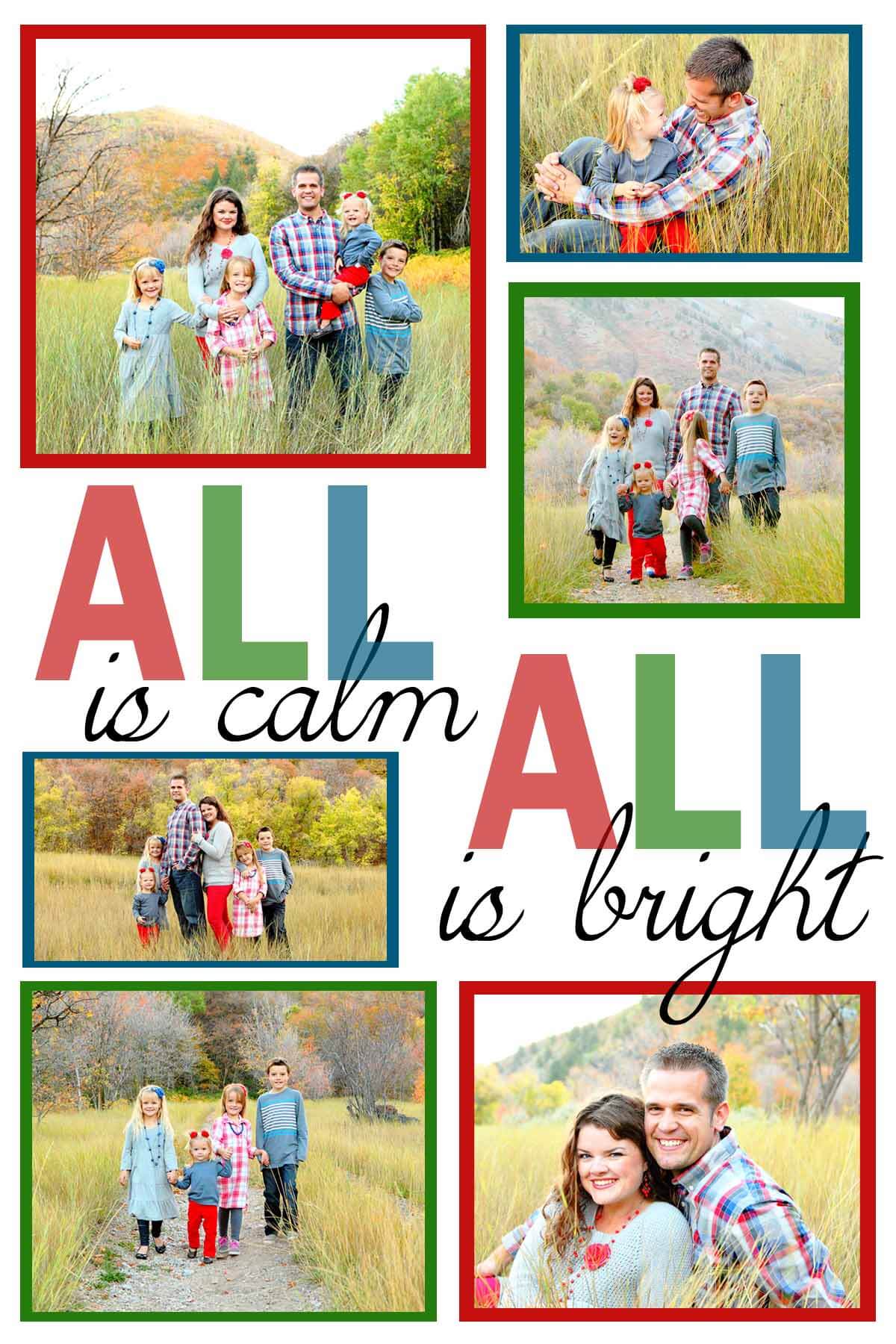 2013 Christmas Card
Holiday cards are a fun way to track the growth of your kiddos and to show your family to loved ones who do not see you often. This was another professional shoot we used for Christmas cards. This shoot was done in July, where we often do shoots in the fall for our Christmas card.
Even though it was warm and our colors were not Christmas-y at all, it still worked great for a Christmas card! This was made in Photoshop.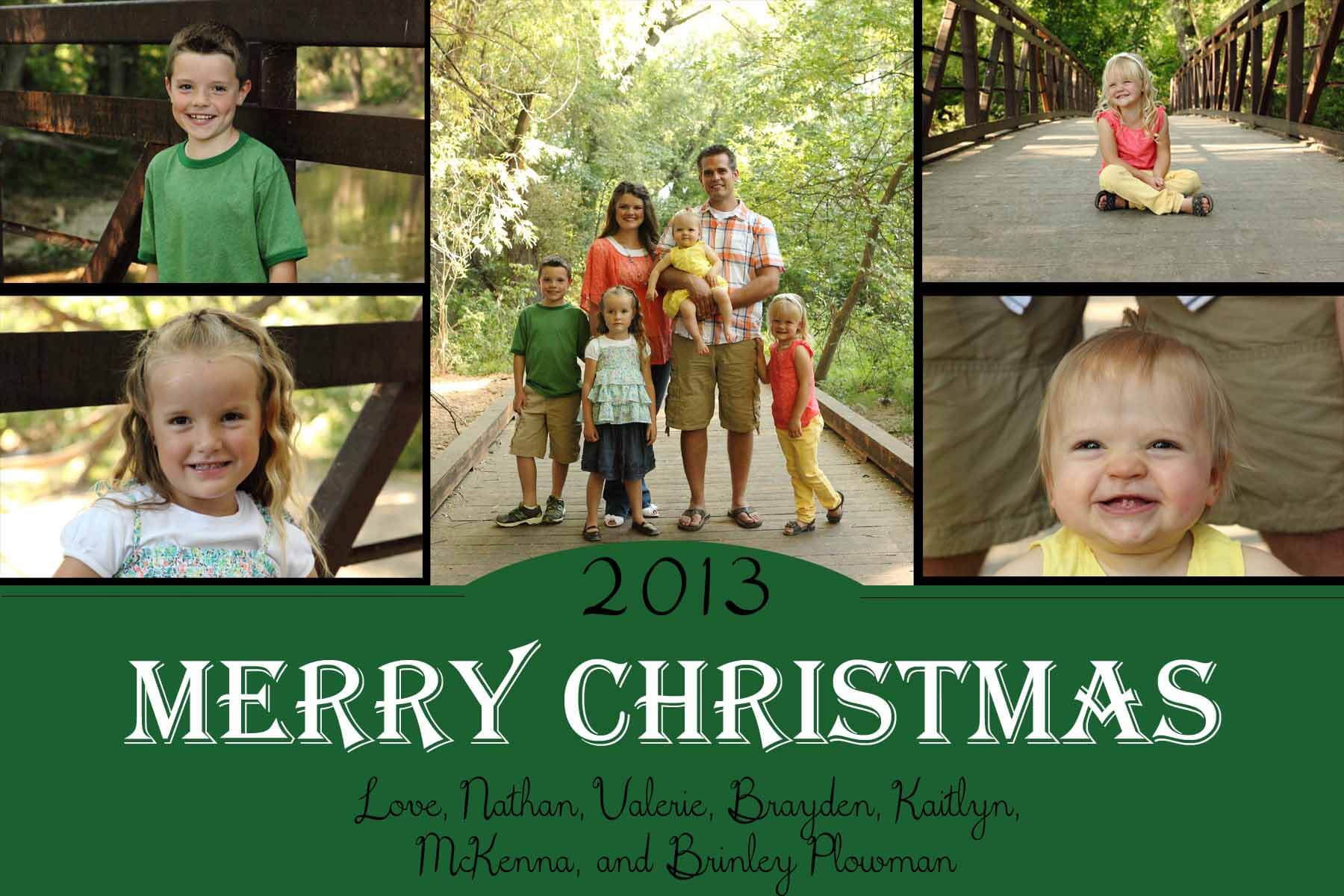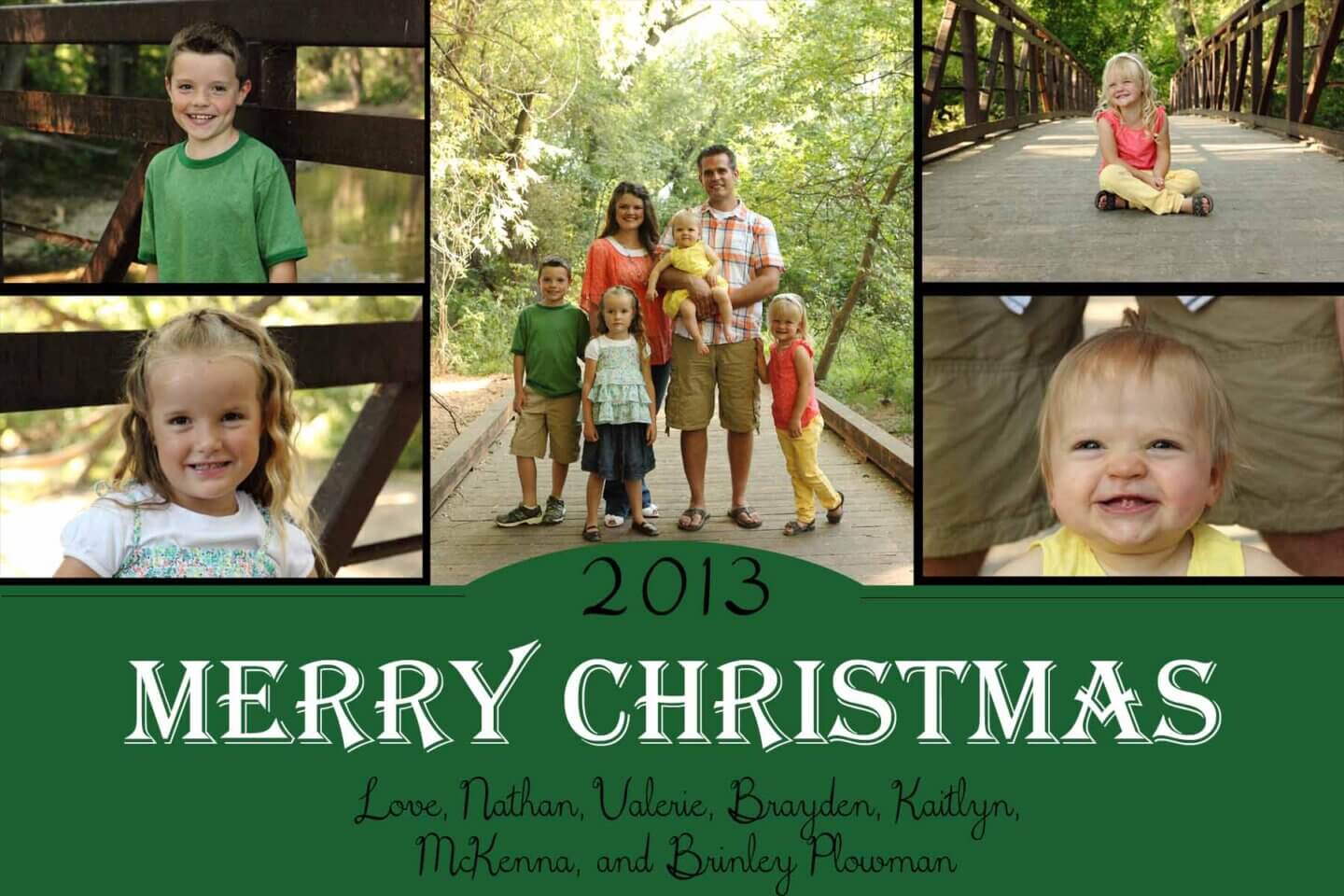 2012 Family Christmas Card
This one is special to me because it is the first one with our family as complete. We actually took this photo close to our home. Don't feel like you have to go to a fancy location. This was handy since we had a young baby. This was made in Photoshop.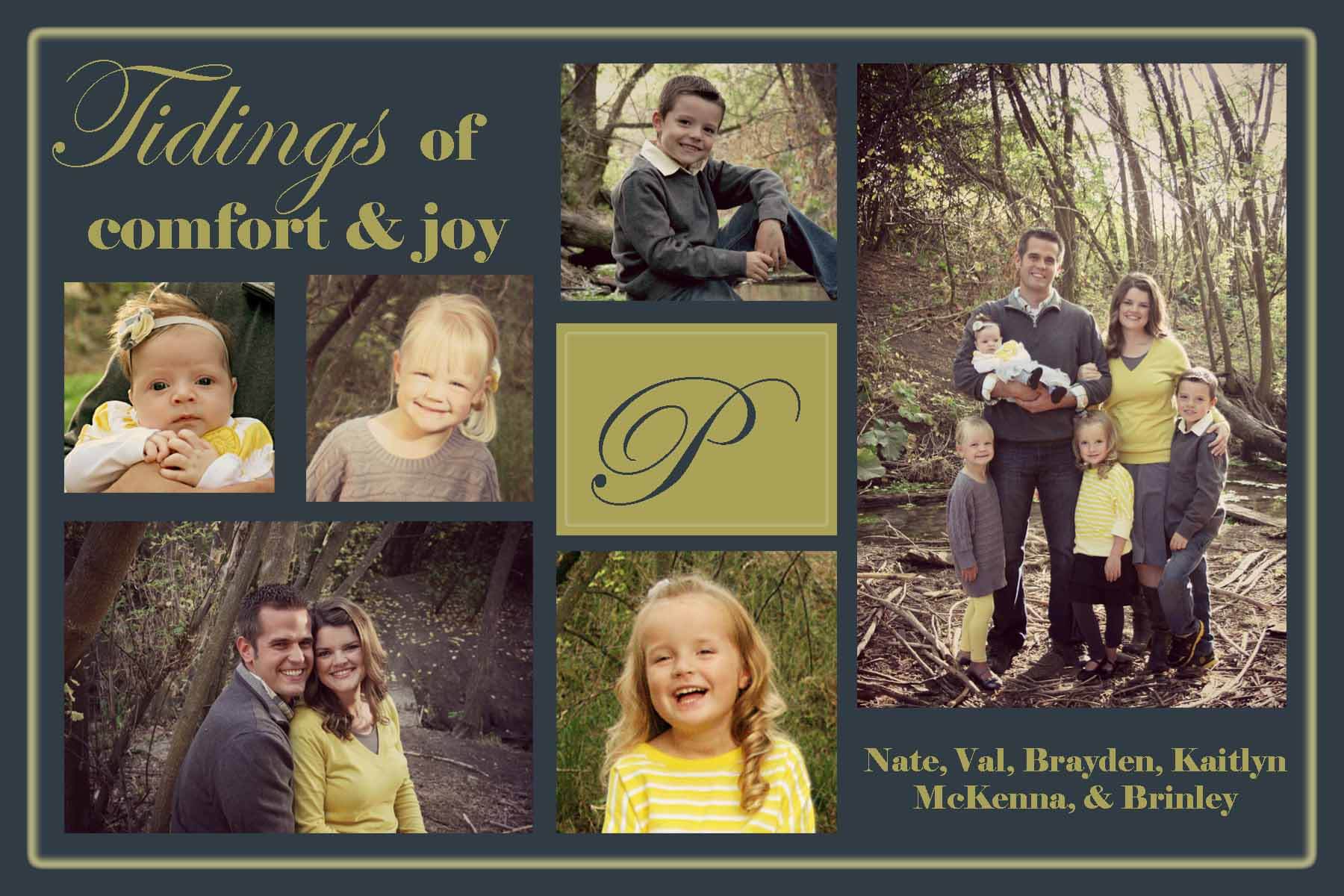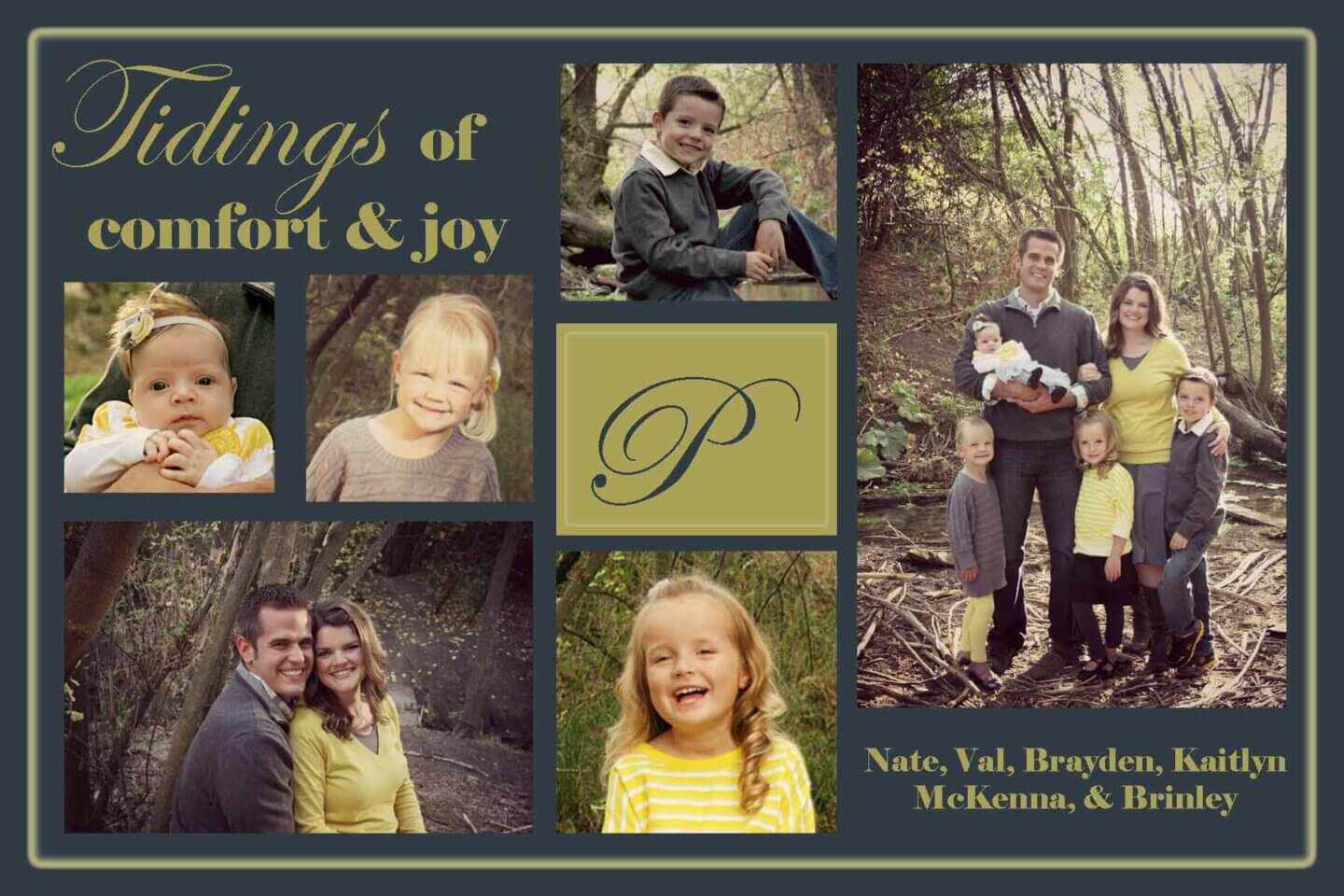 2011 Christmas Card
This is another one where we took photos in the late summer and used them for Christmas. It was warm in those clothes but worth it! This was made in photoshop.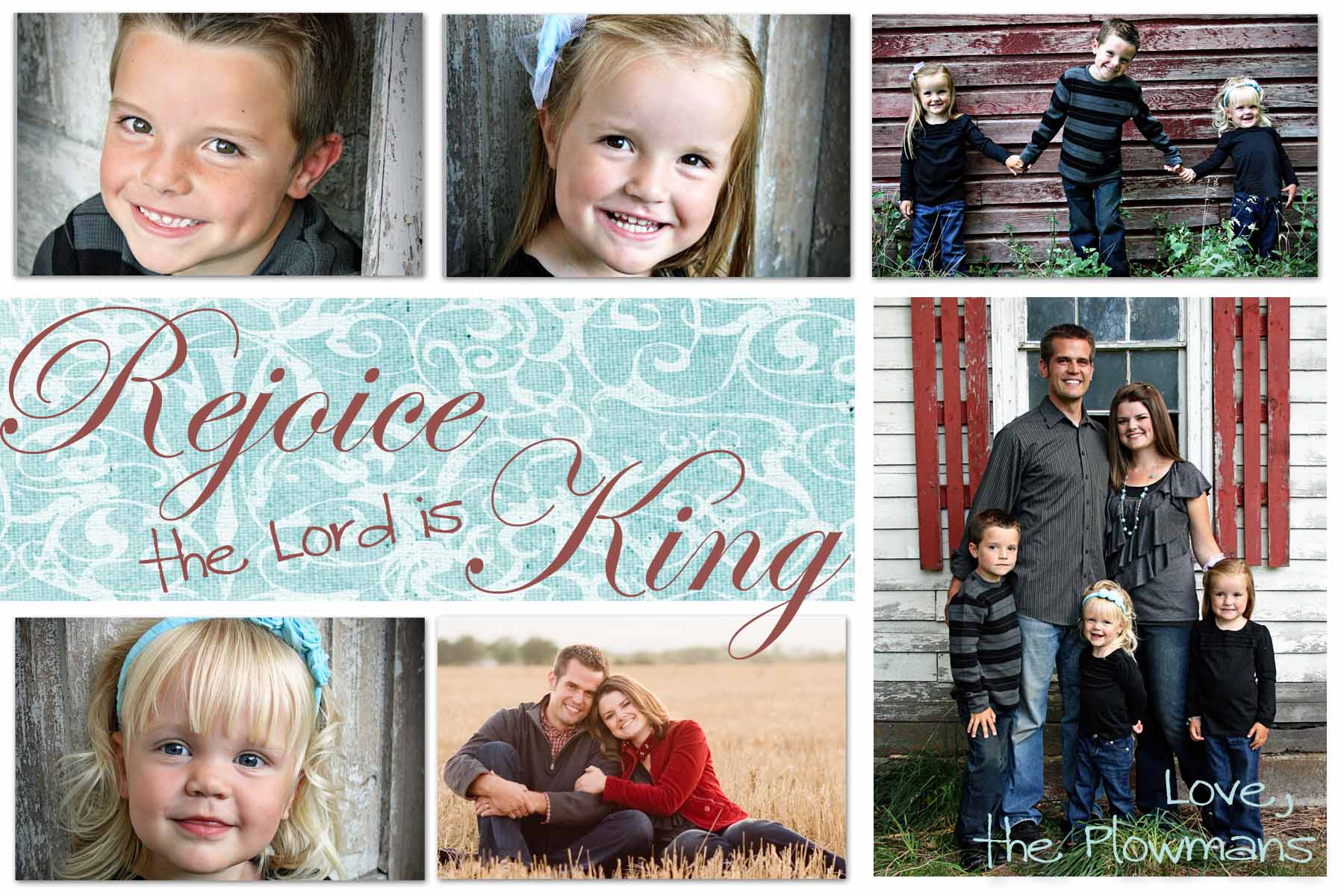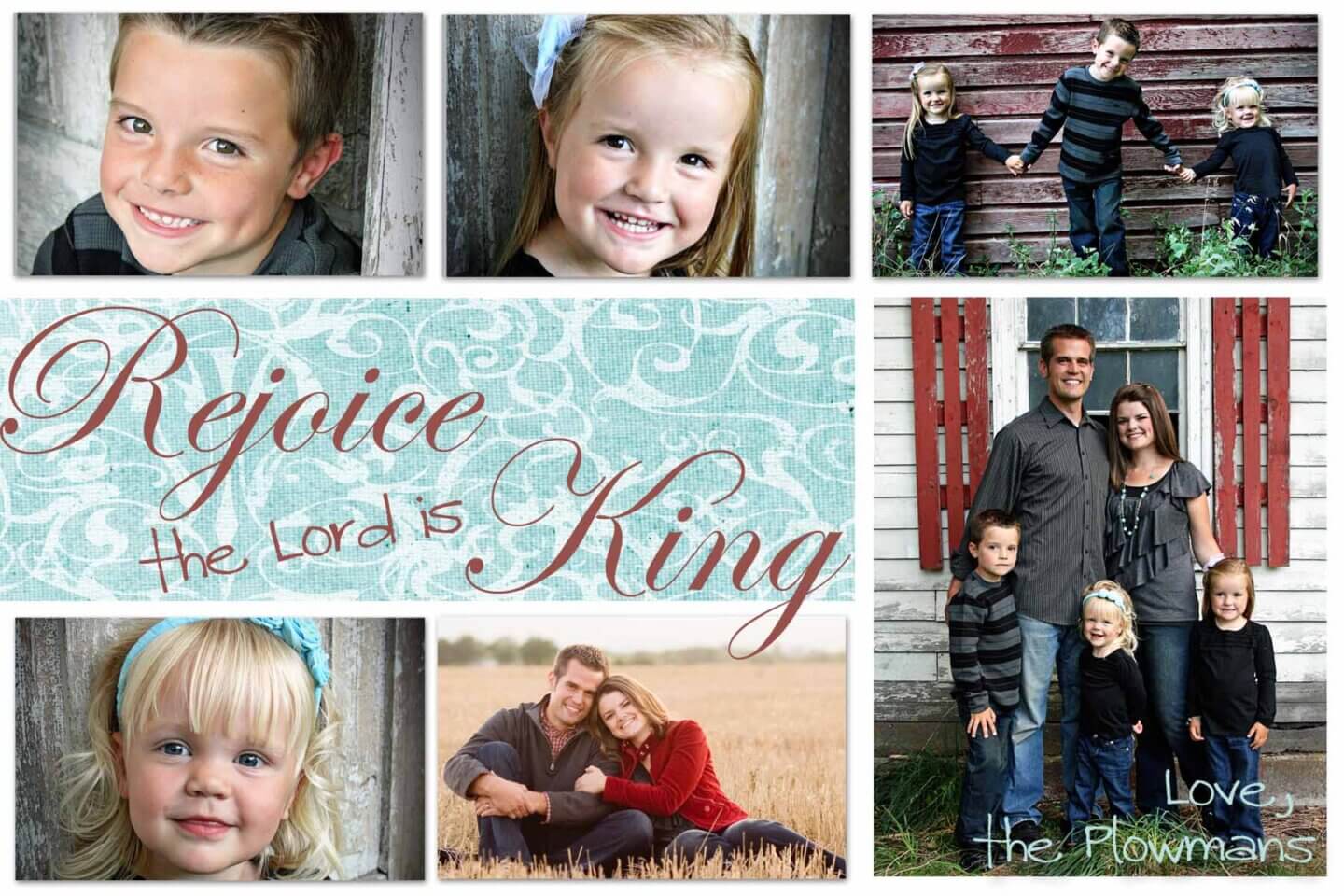 2010 Family Christmas Card
This was the first Christmas card photo we took intentionally. This was a simple photoshoot in my friend's back yard. We were all coordinating, but I wanted to point out that turning your photos black and white can be a great way to do a collage if your photos don't really match each other. This was made in Photoshop.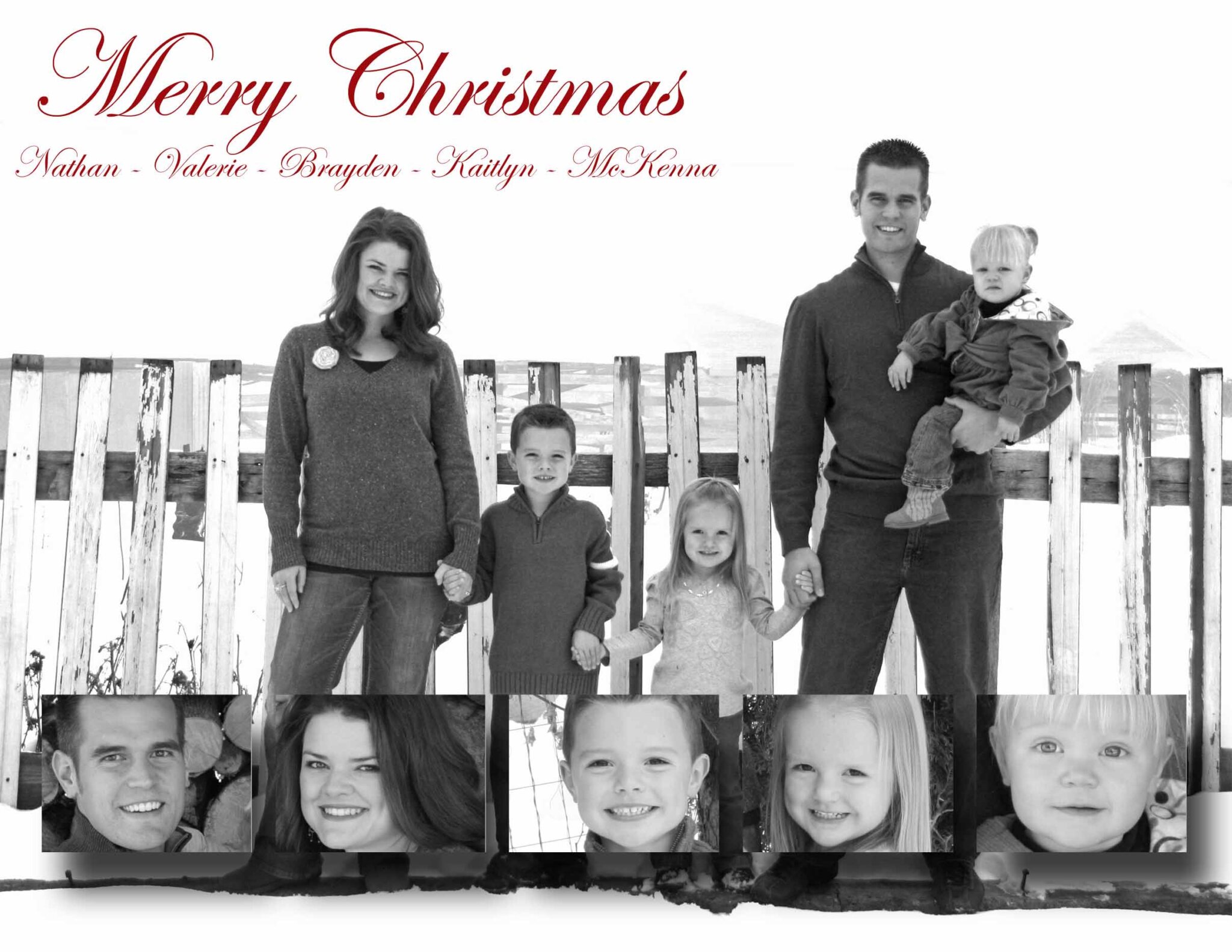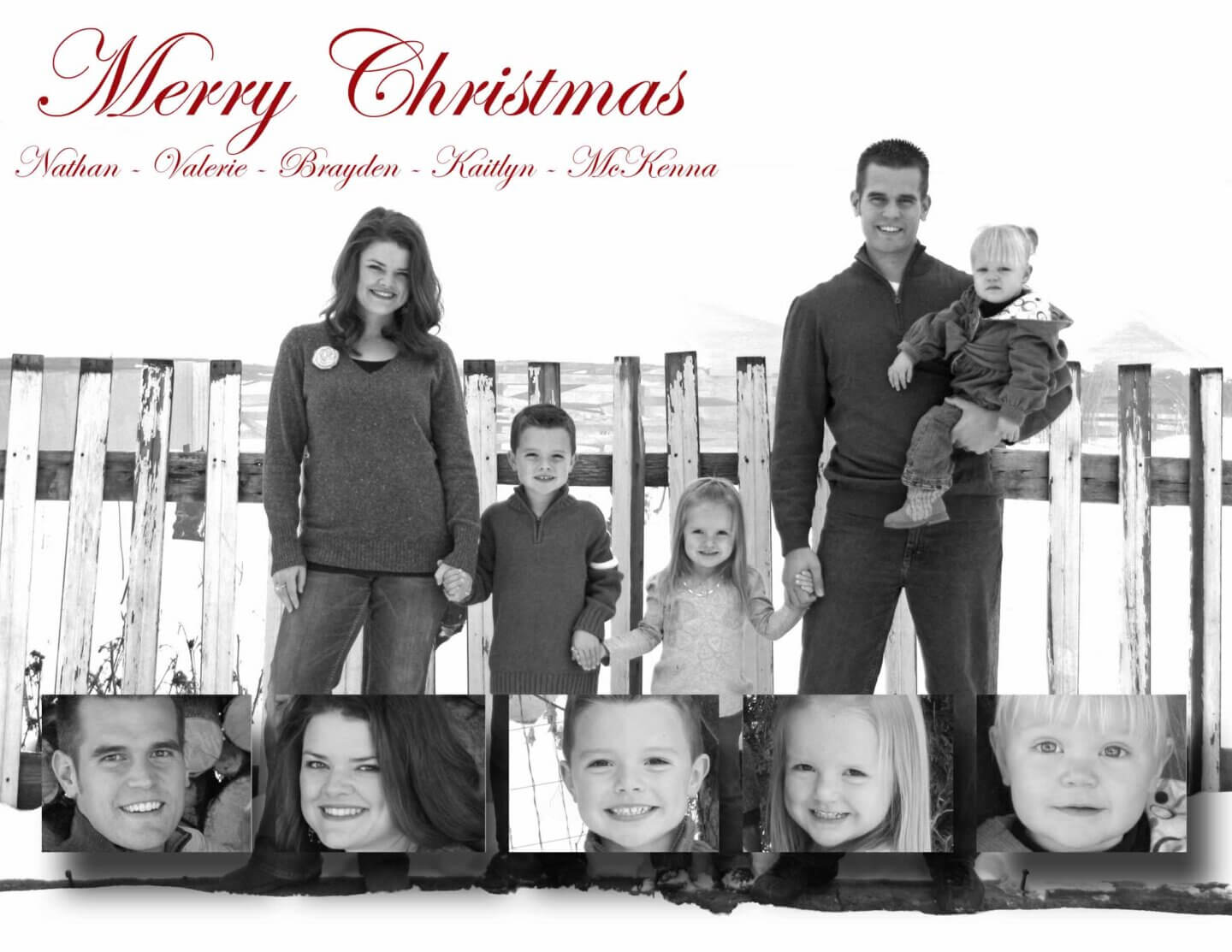 2009 Christmas Card
This was the first year we really sent out a card rather than just a Christmas newsletter. We just took the photo in front of our house one evening. The camera wasn't fancy at all and it worked out. Don't feel like you have to do something expensive and fancy to make it work.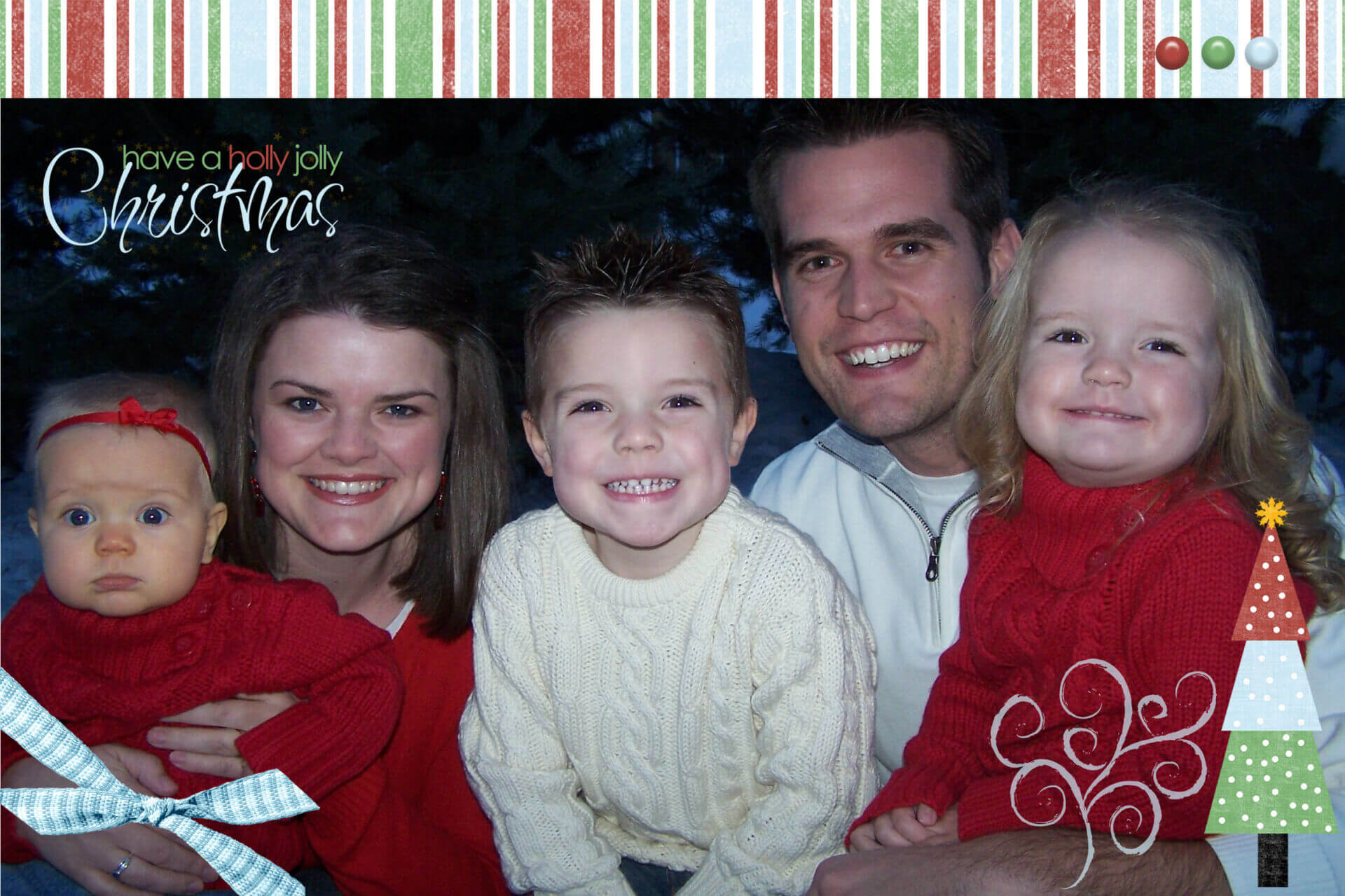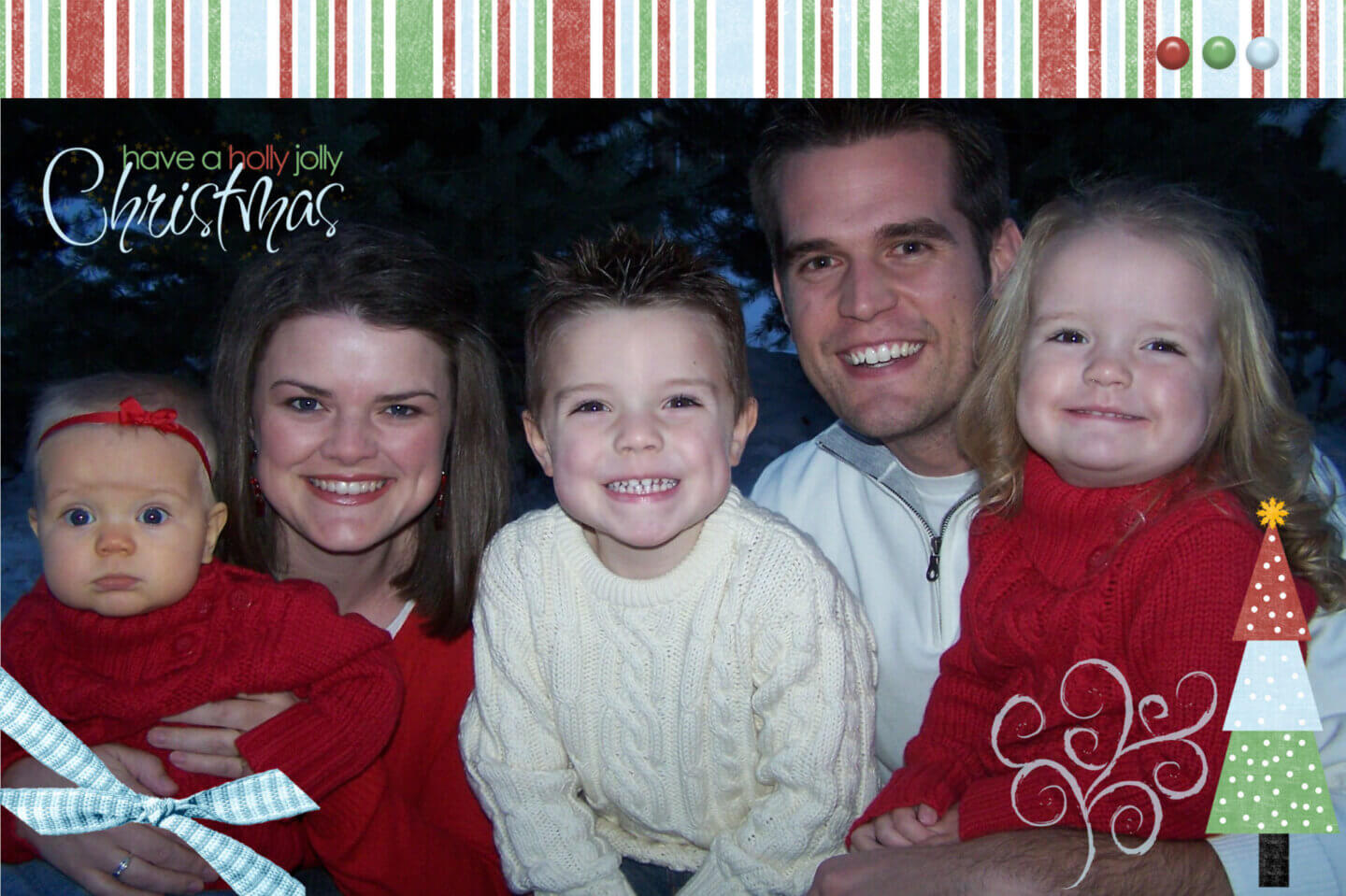 Conclusion
These Christmas pictures can spark your creative juices to help you decide what to do for your next Christmas card photo. Don't overthink it or stress too much. It is fun to do, but you don't need to break the bank or get all frazzled over it.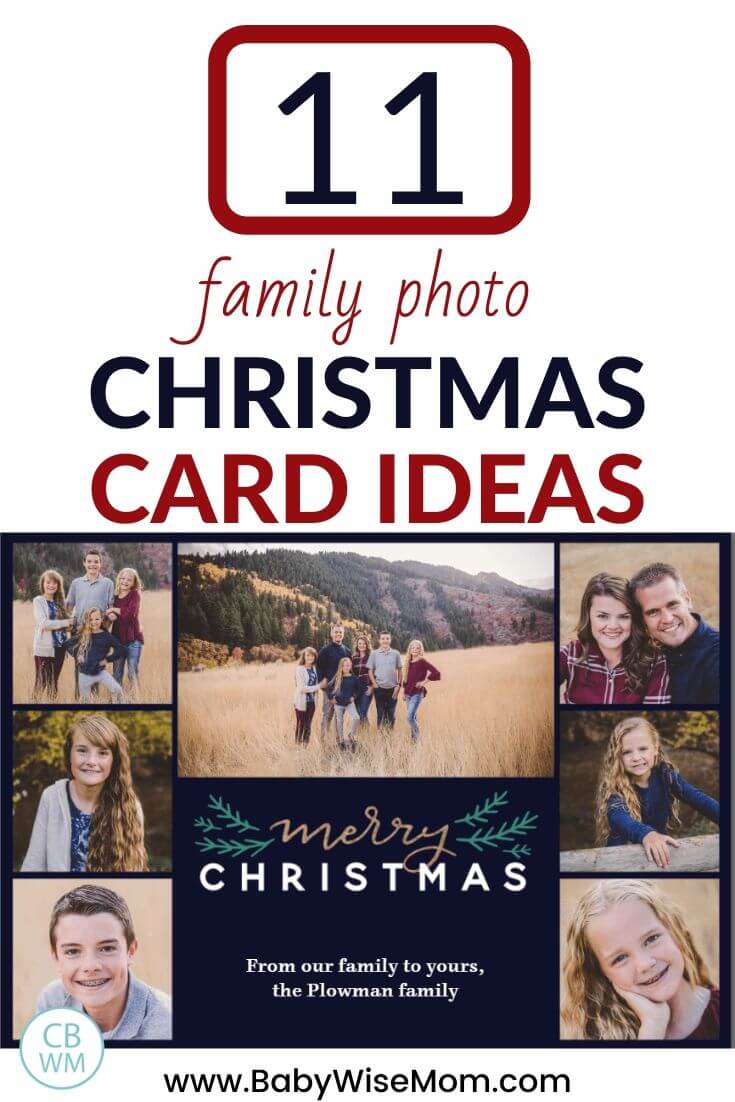 Related Christmas Posts