The Ultimate Guide to get gifts for boys, gifts for girls, toddler gifts, Christmas gifts for tweens, and gifts for teens. A great list of Christmas gifts for children.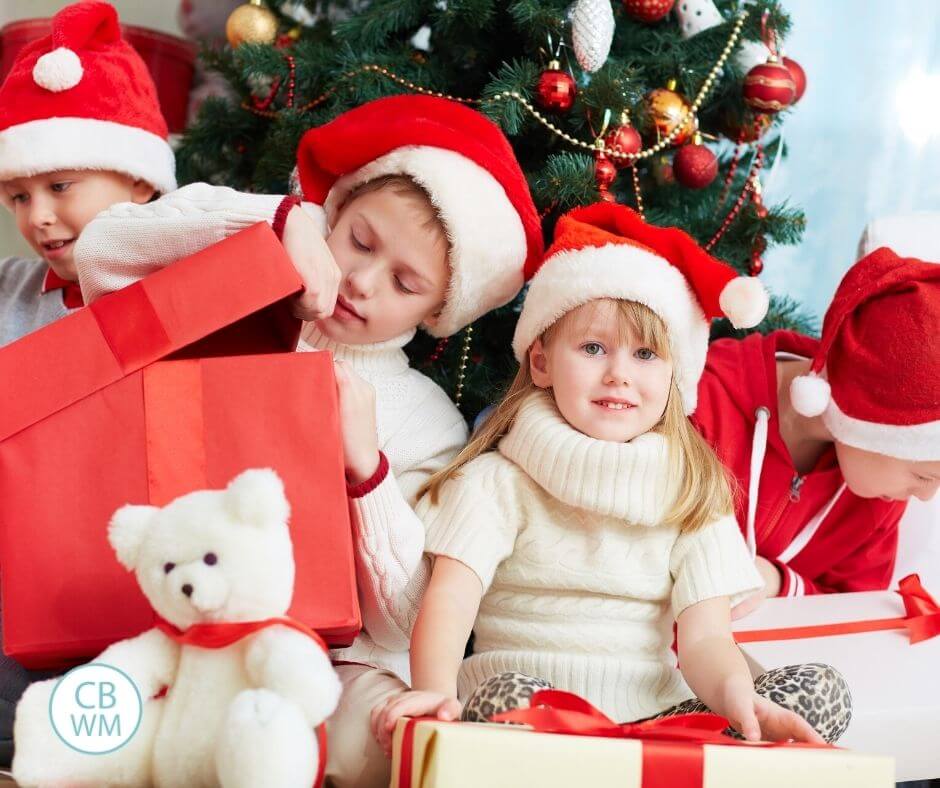 If you are like me, you want to get Christmas gifts for your children that are truly useful and will stand the test of time.
No one wants their house stuffed with toys that will never be played with or used after January hits.
This is my list of kid gift ideas for you to get for your children this Christmas.
Christmas Gifts for Children
Let's talk about the best gifts to get your kids this year for Christmas. We will break it down by age.
Baby Christmas Gifts
Book: I always get each child a book at Christmas. See some of my book ideas for babies in the slider below.
Toys: It is fun to get some toys at Christmas. I have a full list of my favorite toys for baby here. Here are my highlight favorites:
>>>See more ideas at Best Toys for Baby
Toddler Christmas Gifts
Book: Again, I always get each child a book at each Christmas. See some of my book ideas for toddlers in the slider below.
Toys: Toys you get for toddlers can usually be used for a fair amount of time past toddler years. I love that because I love getting long-lasting toys.
I have so many toys I love for toddlers. Go here and see my Toys for Toddlers list to see them all. I will link five favorites below, but it was hard to choose just five!
>>>See more ideas at Best Toys for Todddler and Best Toys for PreToddler

Preschooler Christmas Gifts
Book: For preschoolers, get picture books. See some of my book ideas for preschoolers in the slider below.
Toys: Preschoolers really enjoy pretend play. Dress up toys, figurines, role-playing toys, etc. are all very fun for the preschool crowd.
You can find my full list of Toys for Preschoolers here. Below are five favorites of mine for preschoolers.
>>>See more ideas at Best Toys For Preschoolers age 3 and Up
Children Christmas Gifts
Book: As your child enters the "child" age range, you can start getting some simple chapter books. See some of my chapter book ideas for young readers in the slider below. I have even more Chapter Book Ideas on my list on Amazon, so be sure to check that out.
>>>Read: Gateway Chapter Books for Beginners
Toys: As your child enters this age range, you will have an easier time with ideas for your child. Girls and boys often have very different interests in this age range, also. My list on Amazon has all of the favorite toys of my children in this age range so far.
Here are five of our favorites.
>>>See more ideas at Best Toys for Children
Tween Christmas Gifts
Book: Again, I give every child a book for every Christmas and every birthday. I also a post on chapter books for Preteens that can give you lots of ideas for book gifts.
"Toys": Tweens sometimes like toys and sometimes want nothing to do with toys. I have full lists of ideas for tween girl gifts and tween boy gifts. Be sure to check those out for lots of ideas. A great gift for tweens and teens is experience gifts. You can find over 65 experience gift ideas here!
Here are six of my favorite gifts for tweens:
>>>See also: Top 18 Games for Family Game Night
Teen Christmas Gifts
Book: Continue the book tradition throughout the teen years! If you ever wonder about the content and appropriateness of a book, a great resource is Common Sense Media.
You can look up more than just books there, but when looking up books this site will give you an age recommendation as well as ratings on things like language, violence, romance, drug use, etc. It also breaks down important things to know so you can decide if you are okay with your child reading it or not. It also allows users to make comments, so you can see what other parents think.
"Toys": Teens won't be calling these toys, but for the sake of consistency, that is what I will refer to them as.
Teens can be notoriously difficult to shop for. I think one reason for that is that their tastes get more expensive. Be honest about your budget so your teens understand the difference between quantity and quality.
My teens know that a more expensive gift will mean fewer gifts and/or one big gift and a few inexpensive gift. They accept they might get just a book and the big gift.
Here are some teen gift ideas:
Electronics
Gift Cards
Clothes/makeup/accessories
Video games
Furniture/room decor
Hobby items (instruments, sports equipment, art/craft supplies, tools
Conclusion
Over the years, I have created many posts with ideas for gift ideas. See these posts for more ideas to find great Christmas gift ideas for children: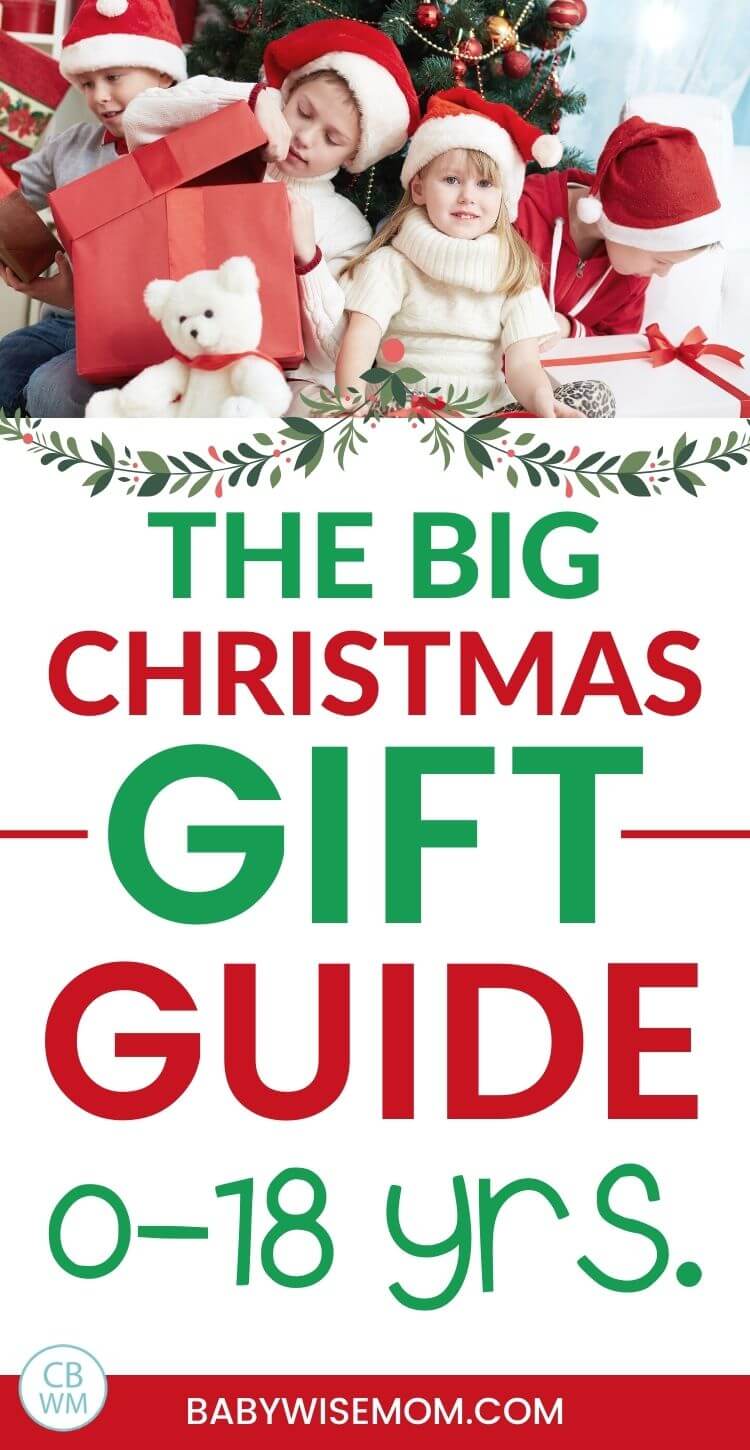 This post originally appeared on this blog October 2018
We are sorry that this post was not useful for you!
Let us improve this post!
Tell us how we can improve this post?