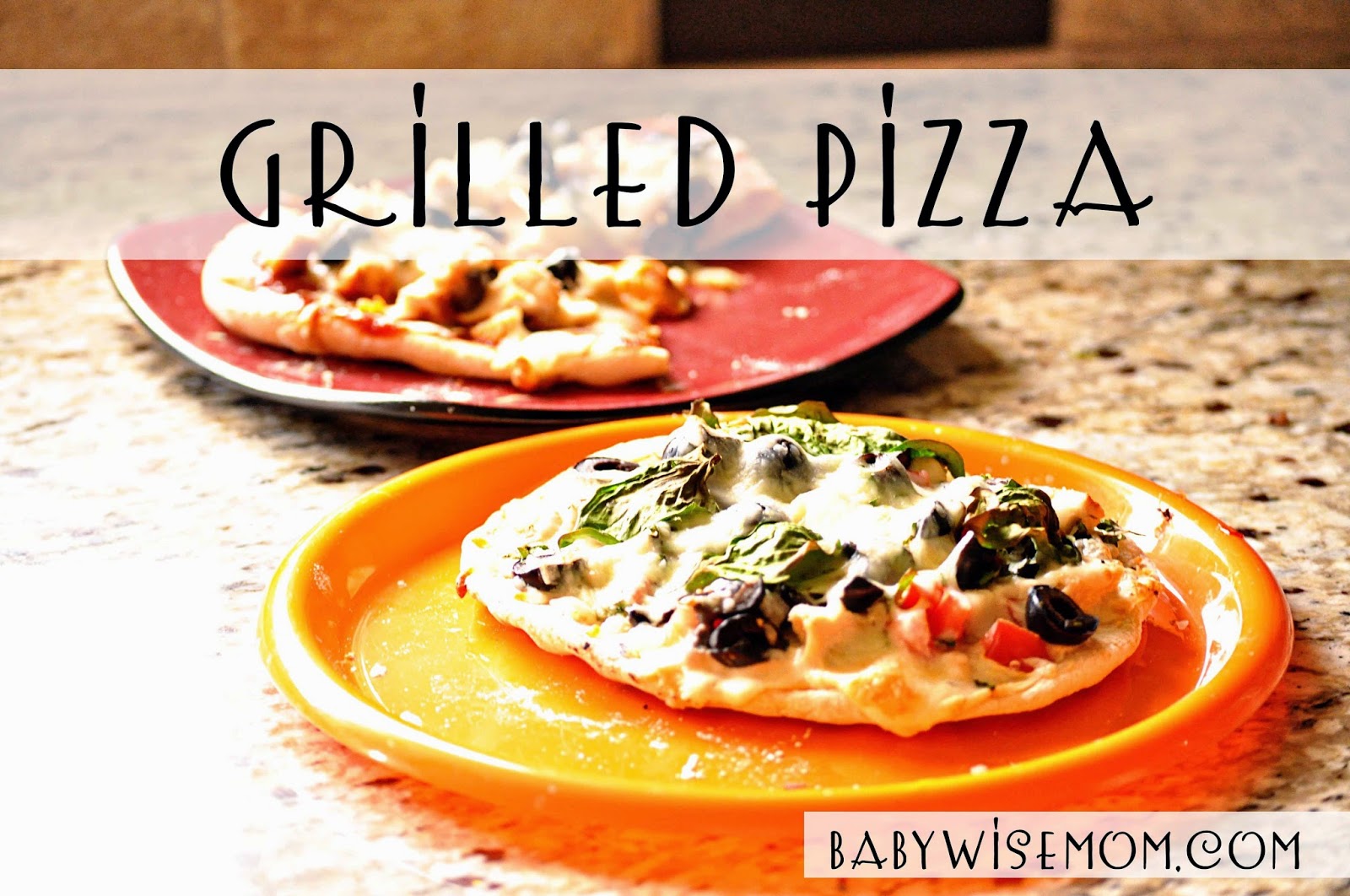 Grilled pizza is one of our favorite summer time foods. It is quite simple.
Ingredients:
Pizza dough (you can buy pizza dough or make your own–you can use any breadstick/roll recipe you like)
Desired ingredients. Think about your sauces (alfredo, BBQ, marinara…), cheeses, veggies (spinach, olives, tomatoes…), herbs (oregano, basil…), meat (chicken, pepperoni, canadian bacon, bacon…), and fruits.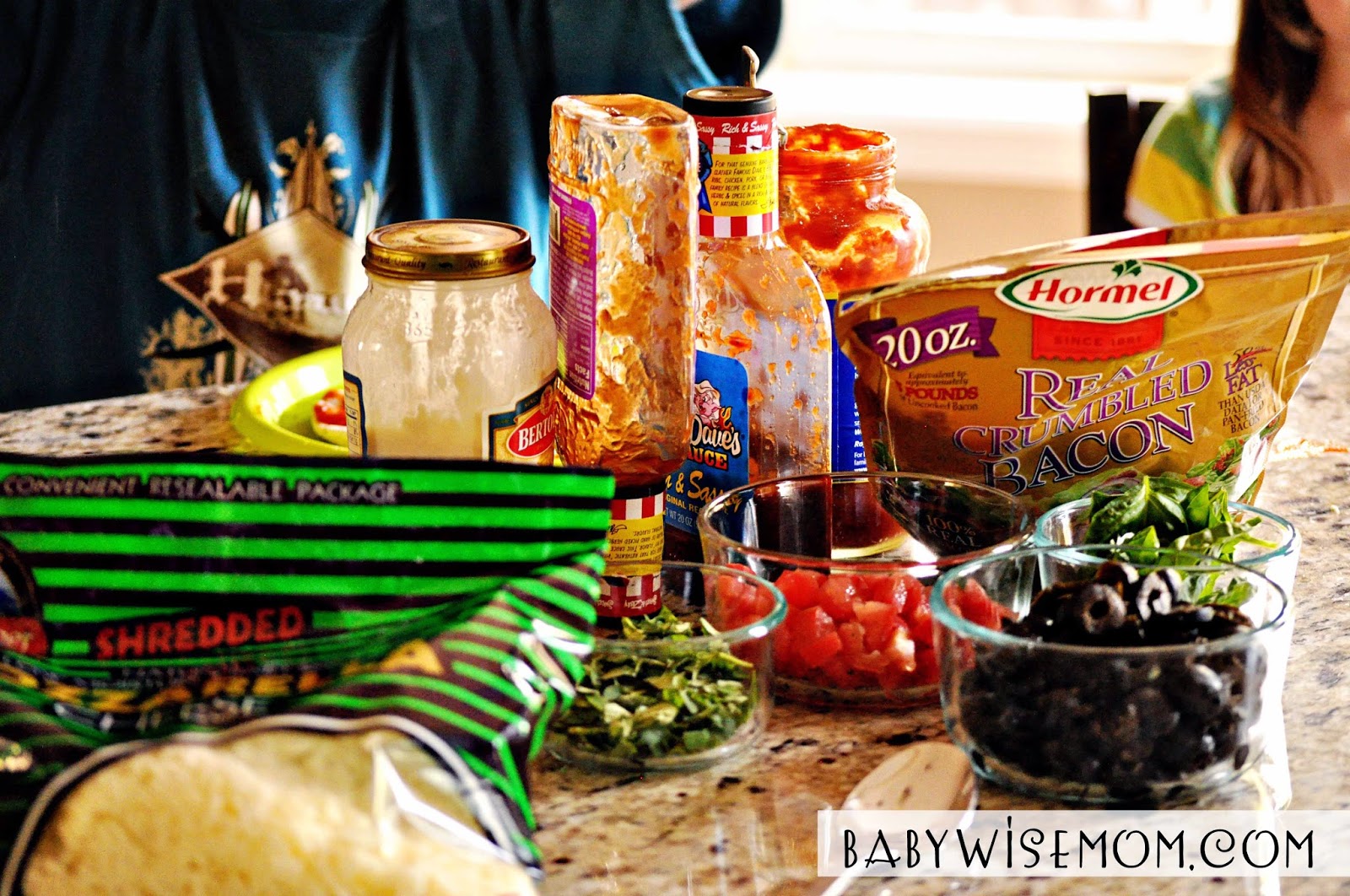 Method:
Make dough if needed.
Warm grill.
Divide your dough evenly into the number of pizzas you need.
Roll out each piece of dough. If you like, you can use a large bowl to cut your dough into a circle. That is purely for aesthetics, though. I like to roll mine out on a very well-floured surface and make the dough so it isn't sticky at all.
Grill one side of the dough. Remove from grill.
Add toppings that are desired–put them on the grilled side.
Grill the other side of the dough with toppings on. Grill until dough is cooked and cheese is melted.
My favorite flavor combo for homemade pizza is chicken with BBQ sauce, olives, and mozzarella cheese. That isn't my favorite pizza normally, but it is my favorite for homemade pizza.
We also like Alfredo sauce with chicken, olives, tomatoes, basil, oregano, garlic, spinach, and mozzarella. This kids like old fashioned marinara with pepperoni. Kaitlyn actually likes her grilled pizza with no sauce and just some olive oil spread on it as it grills with some cheese and pepperoni. Nate pretty much likes any combo if there is bacon involved.