Get gift ideas for teenage girls and teenage boys. These make great Christmas gifts and birthday gifts for teens.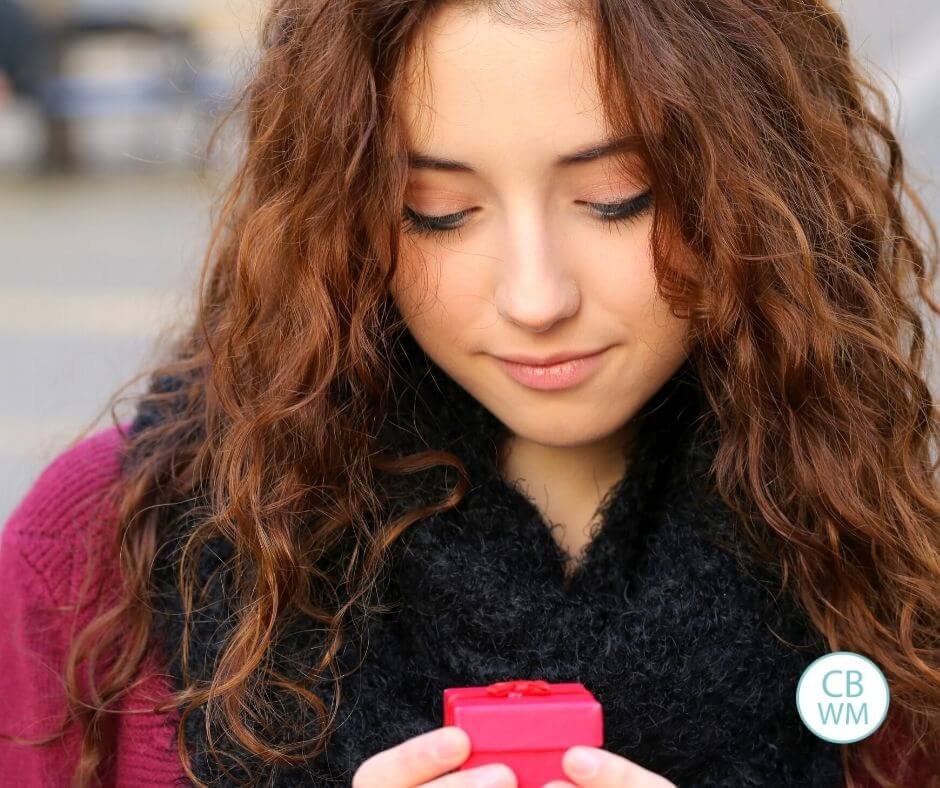 Buying gifts for babies, toddlers, and preschoolers is easy. The options are endless and the price range is all over the place, so you can find things for any budget.
As kids get older, personal interests begin to develop. It can be harder to find a gift for a tween.
It can feel even harder with teenagers…and that is because it is. There was a time I never asked my kids for ideas for gifts (or didn't need to).
I always ask my teens for ideas. I have some ideas, but I need more and also want to know I am on the right track.
Teens have varying needs and interests, and those can often be quite spendy.
Here are some ideas to help you find the perfect gift for the teen in your life.
Gift Card
Sometimes we look at gift cards and view them as super impersonal, but they are fantastic for teens.
For a teen who is too young to have a real job, a teen is a money! This is a chance to buy something they want.
For a teen who is super responsible with money and saves everything, getting a gift card is a permission to spend money just for fun.
Brayden and Kaitlyn both got iTunes gift cards from my sisters last year and they both commented on how much they loved the gift.
Jewelry
Jewelry can be a great hit for teen girls. Earrings, cute pinky rings, necklace, bracelets…there are many options and a variety of budgets.
The great thing about jewelry as a gift is that there is so much variety in the world of jewelry. You can find something for almost everyone.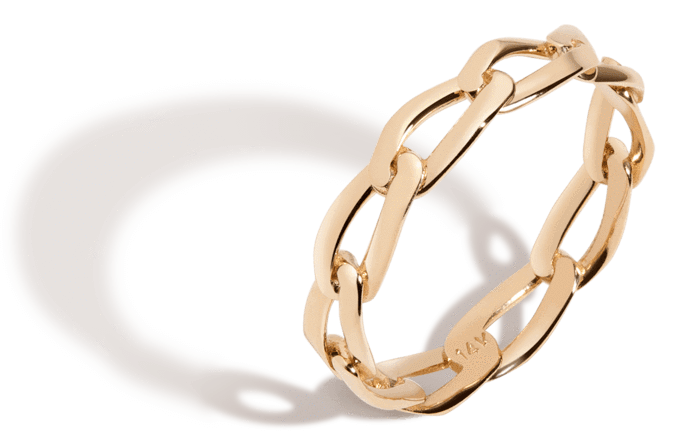 Electronics
Electronics are an easy gift for teens, meaning most teens will love an electronic device of some sort.
They can be a difficult gift because they can often be quite expensive.
Our kids know we have a budget for each child at Christmas. I try to get a certain number of gifts for each kid, but I keep it within a certain budget.
So as they get to be teens, they know that if they want something that is at or close to their budget, the will only get 1-2 gifts for Christmas. I make sure to reiterate so they are aware of that so they don't feel bad or expect anything differently.
If you have a lower budget, it doesn't mean tech gifts are totally out for you. You can get things to go with electronics. You could get a selfie ring, charging cords, charging hub, or a a new case.
There are also many less expensive versions of electronics. I like to get these less expensive versions of things to test them out at least initially.
For example, if your child is eyeing airpods, try out some less expensive earbuds first. This will help you know if your child will actually use the expensive item. More importantly, it will help you know if your child can be responsible with the item.
Brayden used inexpensive earbuds for a long time before upgrading to the AirPods Pro. Many are great quality. The sound is good for the user and when he would call me with these, I couldn't even tell he wasn't on a phone.
Experience Gifts
I love experience gifts for people of all ages. Experience gifts do not take up space in the house and they help create memories.
This year might be hard for the experience gift, but under typical circumstances, experience gifts are a great option. See my post 65 Experience Gifts for the Whole Family to get a lot of ideas.
Experience gifts can also grow. For example, if you decide to do a trip somewhere, you can do the experience plus any necessary travel accessories for the trip.
Clothes and Shoes
Both the girls and boys in the teen years will get excited about clothes and shoes for gifts.
This category is especially nice for the teen who is more interested into clothes. Your child might not have needed that jacket when you went back to school shopping, so it didn't make the cut then. But it can make a great gift for Christmas.
Beauty Products
Makeup, lotions, chapsticks, hair tools, hair products…there are a lot of options here to get a beauty product gift.
Bath and Body Works is a fun lotion gift for Christmas time. They always have some really great sales leading up to Christmas, so if you want to get something from here, I highly recommend getting their emails or following them on social media.
I love getting Kaitlyn a hair tool each Christmas. Last year, she was consistently taking my blow dryer, so I got her a blow dryer from L'ANGE of her own. Their blow dryer is pretty amazing because it cuts your drying time significantly, so it was a great gift for her since her hair takes a long time to dry.
Right now you can use the code GIFTBOGO to buy one, get one 50% off everything. You can also use the code HC50 for 50% off ALL haircare. Shop here: http://t.ibwow.com/SHDf
Books
Books are always a must for us. It has always been a thing that you get a book each birthday and each Christmas. This is a great chance to get your teen a new book or series that on his or her age level.
Common Sense Media is an excellent resource to get reviews on all media, including books. They tell you what is and is not in the book. It isn't as ideal as you reading it yourself because only you can fully judge what you are and are not comfortable with, but it is an excellent resource.
Instruments
If your child is interested in music at all, an instrument makes a great gift. One of Kaitlyn's favorite gifts ever was her ukulele. She didn't know how to play it and she had no formal training, but a few YouTube videos and she was playing great!
You can also do sheet music and other tools to help with the instrument of the teen's choice.
Sports Equipment
If your child plays a sport, whether for fun or competitively, there is a lot of things you can give as a gift to go along with the activity. My girls have loved getting a really nice soccer ball.
You can also think of other out of the box ideas for sports. Perhaps a water bottle would be something that would work well? This may seem silly, but Brayden is actually obsessed with water bottles, so he would love this.
Memberships and Subscriptions
This is a great time to buy a membership for your child somewhere or a subscription.
One great idea is Spotify (Spotify has a great deal for families).
Your child might have an app they love to play that they would love a subscription to or some money to do some upgrades with.
Brayden has enjoyed the last few years getting a membership to Playstation+. This goes on sale every Black Friday. Black Friday is a great day to check on these memberships and subscriptions.
Things for their Hobbies
Think of the hobbies your child enjoys doing and what gifts can help with that. If you can't think of ideas, try searching "gift ideas for artists" or "gift ideas for singers"…
You can also just search the same thing on Amazon. There are so many varied ideas out there!
Fan Gear
If your child has a favorite team, this is a great gift idea. If your child has favorite professional sports team, college sports team, or even local high school team, fan gear is always beloved by those who love their team.
I get most of my fan gear from Fanatics.com.
Food
Teenagers love to eat. Getting your teen some food is a GREAT gift.
You don't want to just get whatever you normally eat at home. But maybe you get a gift card to a favorite restauarant. Or maybe you buy a favorite treat that is just for your teen–no sharing required.
Or there might be favorite treats you just never buy that you can get as a gift.
Games
Getting your teen a game is a fun gift that also provides you with fun time spent with your teen.
We love games at our house. Something I like to do for my kid when getting them a game is think of something they love personally.
For example, Kaitlyn loves Harry Potter. Last Christmas, I got her a gift of Harry Potter Trivial Pursuit. She loves it! When it is her turn to choose the family game, this is typically what she goes for (and she always wins).
Conclusion
This teen gift guide can help you find the perfect gift for teen girls and teen boys. Teens can seem difficult, but if you just focus on in on what they are passionate about, you can think of a unique gift that will suit the individual teen.
Related Posts