I thought I would show you how I planned out my summer schedule.
I followed my own advice I gave in this post: "Planning Your Schedule for Multiple Children"
I started with this list: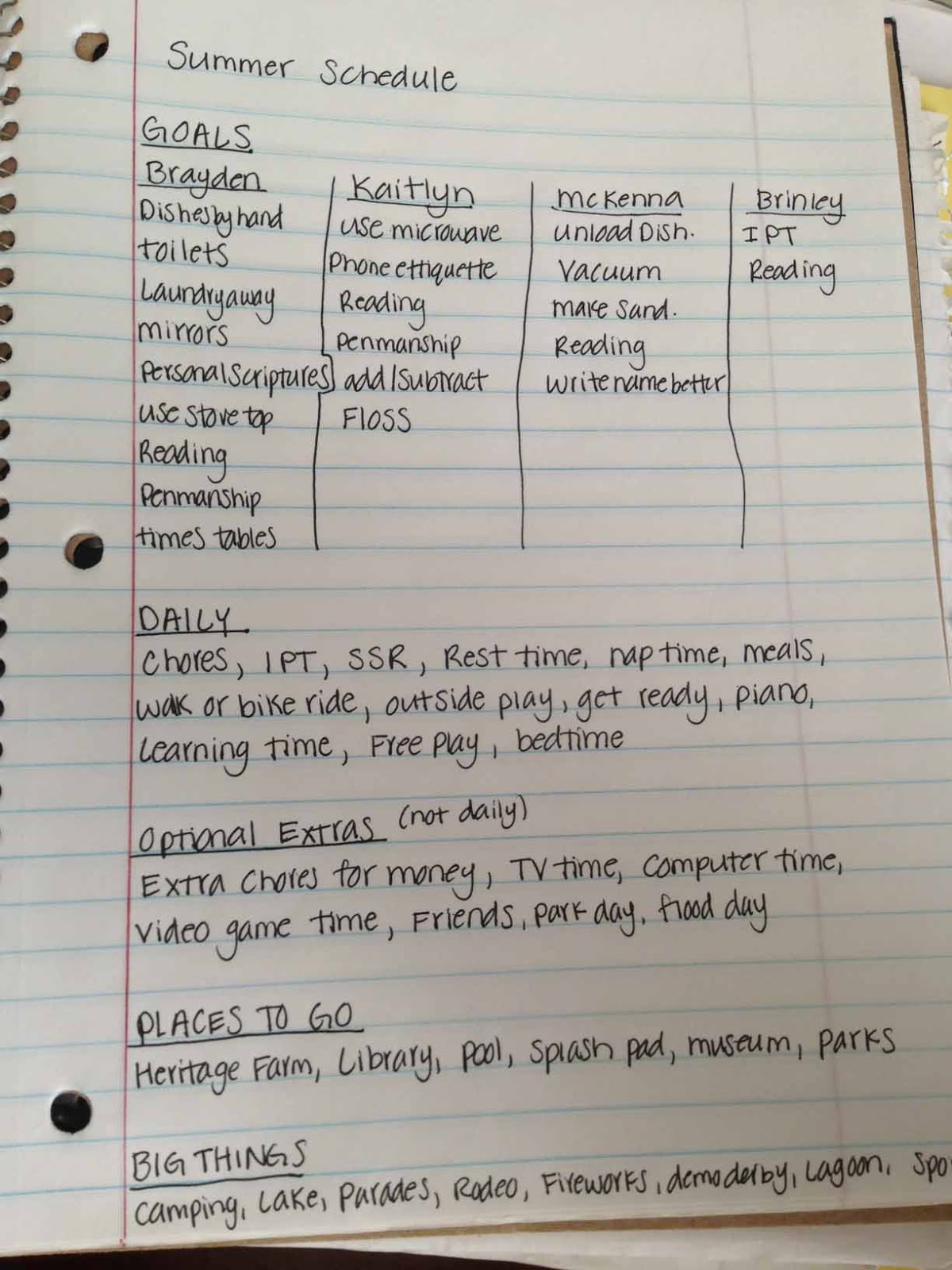 You can see I thought through the goals I wanted to work on with each child. I also listed things that needed to happen daily, as well as other activities we could do throughout the summer.
Then I took that information and put it into a document in Excel (I took out the details–and I just noticed I left Brinley's evening blank…oops. Already laminated. I will have to change that next year 🙂 So the gray chunk on her evening isn't supposed to be there.)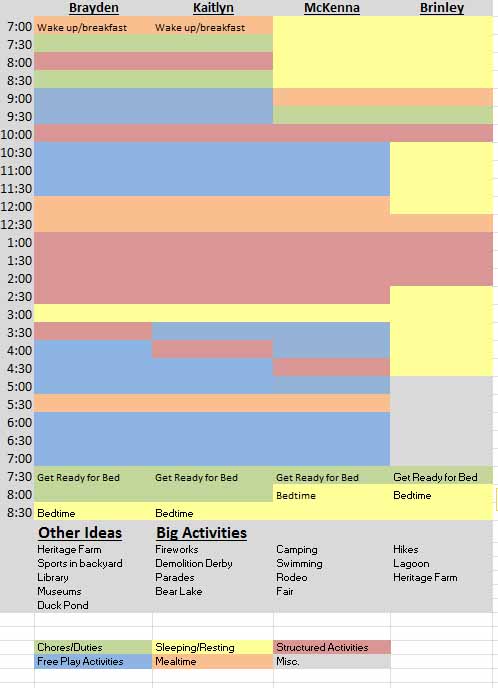 I printed it.
Then on the back side, I printed a chore schedule for each day: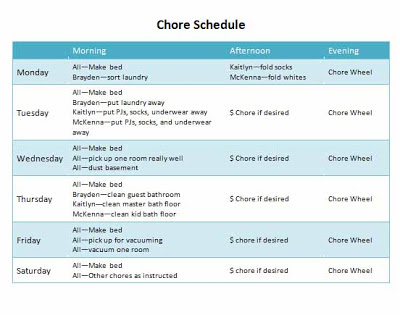 Then I laminated it. You could also put it in a page protector. The kids love to consult it to see what they should be doing or what is coming up that day.
And there you have my process. For more details on how I go through this process, be sure to see the post  Planning Your Schedule for Multiple Children.