I have said it before and I will say it forever, one of the best things about the Babywise system is Independent Playtime. The benefits of Independent Playtime are numerous, including helping your child learn to focus, be a problem solver, be independent, and to be happy with him/herself. There is also the major perk of giving you a section of time each day that you can have to yourself to spend as you wish. That may sound selfish, but a mom has to take care of herself–no one works 12-14 hour days year round, day after day, and survives. You have to have moments, and Independent Playtime can be a daily moment that benefits everyone.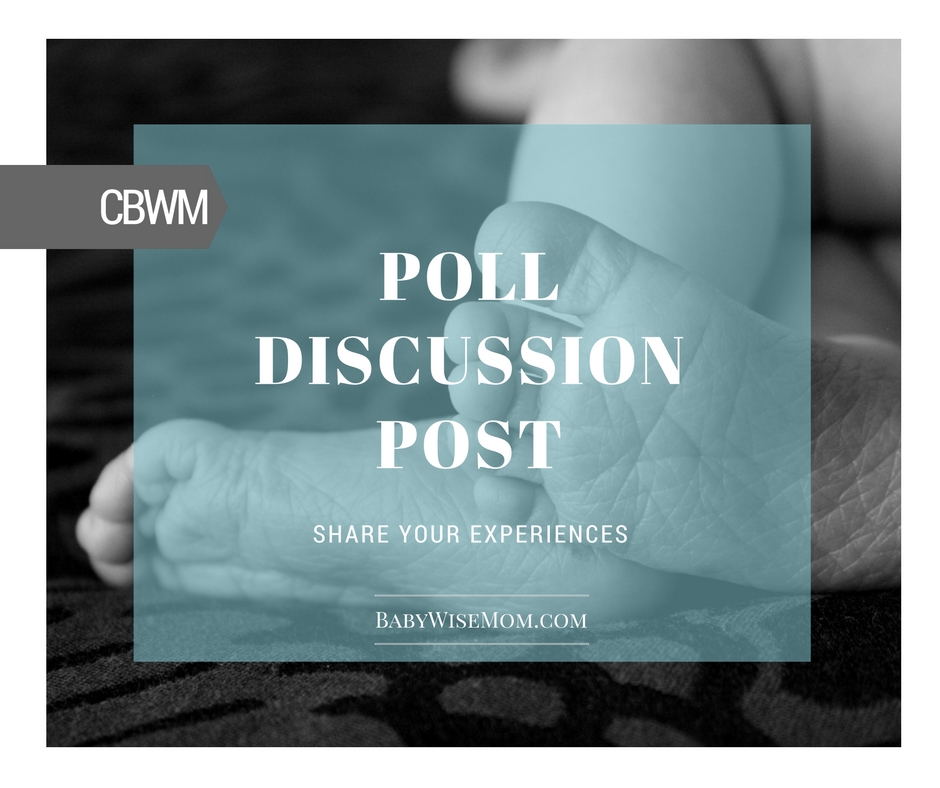 Please take a moment to answer the questions below. Doing so will help other parents now and in the future. It is very helpful for me when compiling answers if you at least number the answers you give. You can also copy the questions and answer them. If the question does not apply to you, simply put "N/A."
1-What age did you start Independent Playtime?
2-Where do you have your child do Independent Playtime?
3-What length of time does your child do Independent Playtime typically? What is your child's age?
4-How was your journey starting Independent Playtime? For example, was it smooth, did it take some time for your child to get used to it, etc.
5-Any words of advice or encouragement?