What to Do When Baby Wakes Early From Naps or Won't Fall Asleep For Nap. There are some basic steps you can take to help keep naps on the right path.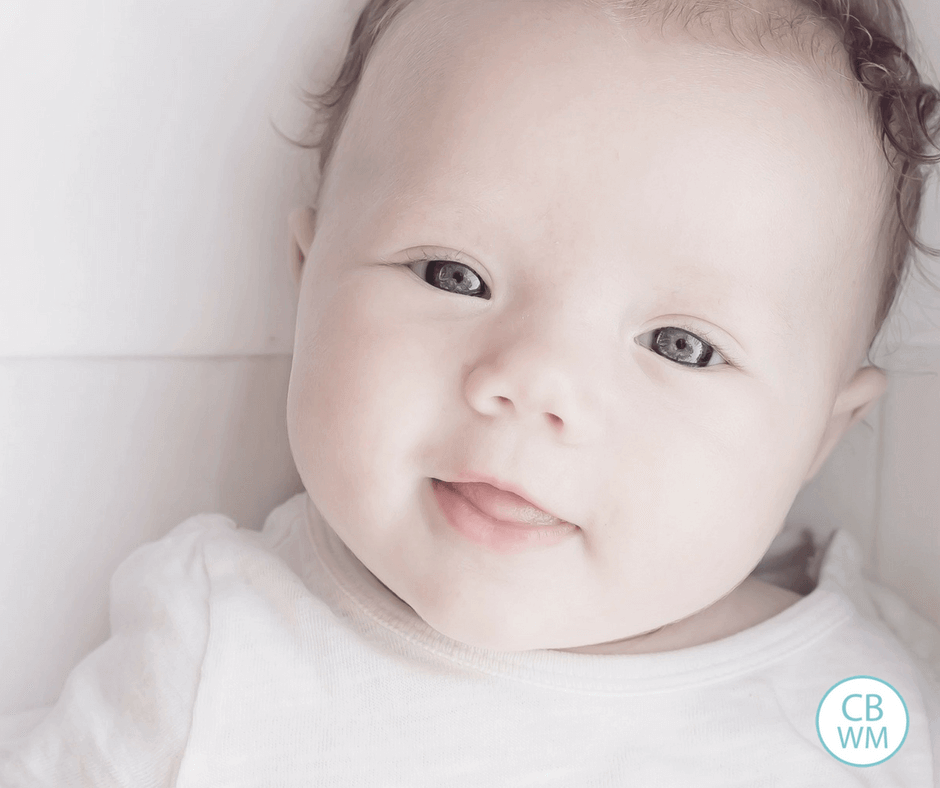 There are times your baby will wake early or won't fall asleep at all. There are times during sleep training your baby won't fall asleep at all. What do you do those situations?
How to Get Baby To Take Naps
The answer to this question is dependent on the personality of your child. Here are some solutions (this is all assuming your child is not having a growth spurt):
When Kaitlyn was in the heat of

CIO

, there were times she wouldn't fall asleep for her nap. I didn't want her to cry too long and I also didn't want her to be too tired. So I would put her in her swing if she didn't fall asleep after an hour. She would then sleep and be somewhat rested for the next cycle. This worked great for her. She wasn't the type who would cry harder if I interfered with her naps. After about a month, she rarely woke early from naps. This wouldn't have worked for

Brayden

. Once he was down, he was down. If I interfered, he would cry longer and harder for the next nap.
If you have a really young baby, you can rock your child until he is drowsy before putting him in his bed. Don't rock him to sleep, just to drowsy. I wouldn't continue this on past 3 months for sure, and I would personally stop it around 4-8 weeks (closer to 4, dependent on the child).
Be sure you are reading the cues correctly for your child's sleepiness. If he is too tired, he will cry more.
Be sure your child doesn't fall asleep while eating. Kaitlyn cried the hardest when I would let her doze during the feed. She wasn't tired enough to sleep if she had a catnap during her

waketime

.
If your child wakes early from a nap, you can try the swing thing, also. I did that with Kaitlyn. If she didn't fall asleep within 10 minutes, I figured she was hungry and I fed her. This was a nice way for me to learn her cries and to read her cues to know for sure if she was hungry or waking early for some other reason. I think the younger your baby, the more likely this solution will work.
Another option for early waking is to get them up and play with them until feed time. In this case, you are training the metabolism. Be sure you take that wake time into account for the time before the next nap.
I have a friend in a

Babywise

support group that has a unique solution I have never thought of. She gets her daughter out of the bed, then plays with her until baby shows the first sign of sleepiness, then she puts her back to bed. It works really well for her baby. While it wouldn't work for all, it is another idea. It also shows that, as the mom, you can come up with solutions that work for your baby.
There is always Cry It Out (

CIO

).
If your baby is at the age where she wakes early but plays instead of crying, I would leave her there until it is close to regular feeding time. She might fall asleep. If not, she at least will be laying and resting rather than having her senses stimulated. She will also be more patient for food if the feeder is not present.
Work on troubleshooting your naps to try to solve the reason baby is waking early. See the Naps: Troubleshooting post for more. You can also read up on Common Reasons for Poor Sleep and fix any of those issues you are having.
Keep in mind the "why" is more important than the "how." This idea is addressed in Toddlerwise, and really worth reading at any point in your Babywise journey. You need to determine what your parenting goals are. Are they to get baby to fall asleep by herself for naps? Are they to get her to eat so many hours apart? Don't let the how get in the way of why you are doing what you are doing. That is why with Kaitlyn, if she woke early, I would move her to a swing if she would sleep there to finish out the nap. That is why if your baby won't sleep in a swing, I would just play with her until it was time to eat. Then feed her and try to get her back down for her nap at the appropriate time, making sure she wasn't overtired. That way you at least aren't re-training her metabolism in a direction you don't want to go. Prioritize your goals for sleeping and eating, then address the issues related to those goals. Happy sleeping!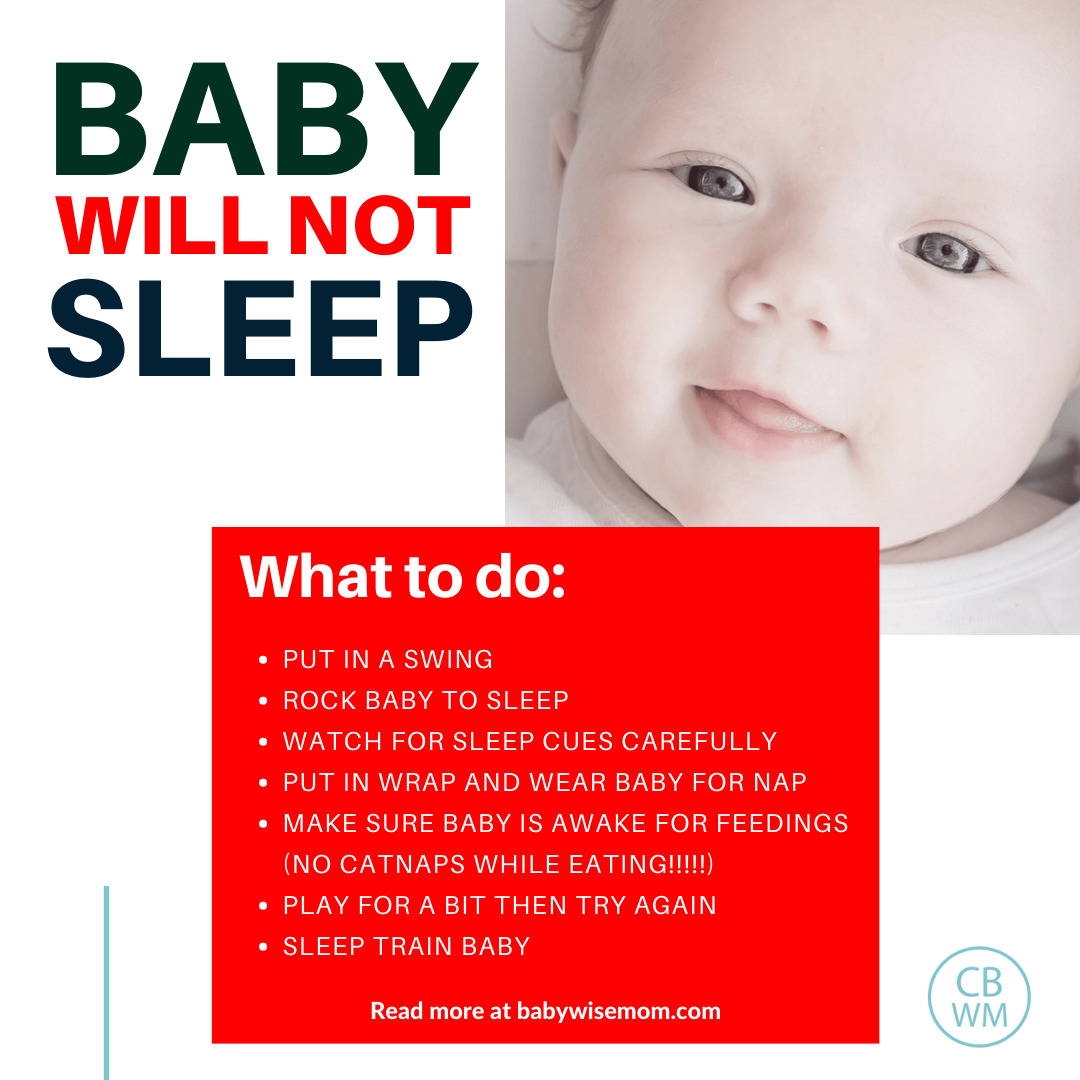 Related Posts:
Reader Advice:
Tina said…
Hi – This is for Melissa's post about her baby not liking to be on her back. I had the same issue with my baby who is now 4 months old. I got a sleep

positioner

at Babies R Us. It is called "Inclined To Sleep" and was around $20. I also started to swaddle her tightly before putting her down. Between being swaddled and wedged in the sleep

positioner

, she seemed to get over her objection to being on her back. Good luck!
February 25, 2008 4:20 PM
Susanna said…
I am certainly no expert on techniques to get a LO to nap after waking early but one thing that has somewhat worked for my now 11 week old is that I will leave one hand free out of his swaddle. He STILL continues to nap only about 30 to 45 minutes but if he's left one-handed, he has a tendency to soothe himself and may even fall asleep for an additional 20 or 30 minutes. If he lays quietly in the crib, I am

ok

with him being wide awake sucking on his hand versus screaming. Just a suggestion…
April 10, 2008 12:40 PM


Plowmanators

said…
Thanks Susanna, I found that to be true with my daughter also.
April 10, 2008 1:49 PM
Reader Questions: