Any links to Amazon are affiliate links.
Sleep Cues from the Baby Whisperer. A list of sleep cues found in Secrets of the Baby Whisperer and The Baby Whisperer Solves All Your Problems by Tracy Hogg.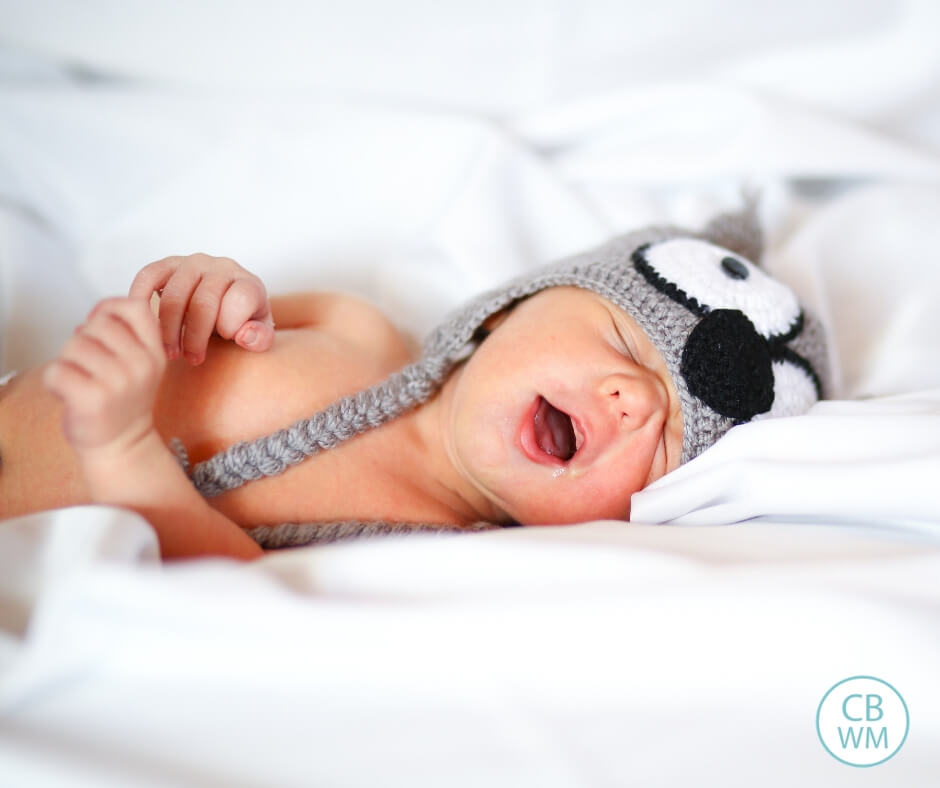 Watching for sleep cues is a very helpful way to know when your baby is ready for a nap. This is vital for understanding when baby should optimally go down for a nap. Here are 16 cues from Tracy Hogg in Secrets of the Baby Whisperer that show your baby is ready to go to sleep (found on page 177). I have also listed additional cues found in The Baby Whisperer Solves All Your Problems (page 181).
As you consult this list, pay attention to what actually works for your baby and what does not. I found for some of my children, a yawn was a cue that it was time for a nap. For others, it was a cue that I had missed the perfect window. Take notes (you can purchase my comprehensive Book of Logs here). Study your notes and see what works for baby and what does not. When you take notes, you can look at the overview and see if baby actually sleeps well when you follow the cue you are following.
If baby does not sleep well, try a different cue. Figuring out baby's sleep is very much a process that works well with the scientific method closely followed.
Yawning.
Fussing.
Fidgeting.
Opening eyes wide.
Making sounds like a creaking door.
Squeaking.
Turning head from objects or people.

Burying

face in your chest.
Involuntary movements with arms and legs.
Rubbing eyes.
Pulling at ears.
Scratching face.
Less coordination.
Lose interest in toys.
Arching back and leaning backward.
Falling while walking or bumping into things.
This list moves from younger baby up through older baby. If you have a newborn, look at the top portion of the list. Work your way down to consult the list as your baby gets older.
---
Read How To Know When Baby is Tired by Using Sleep Cues
---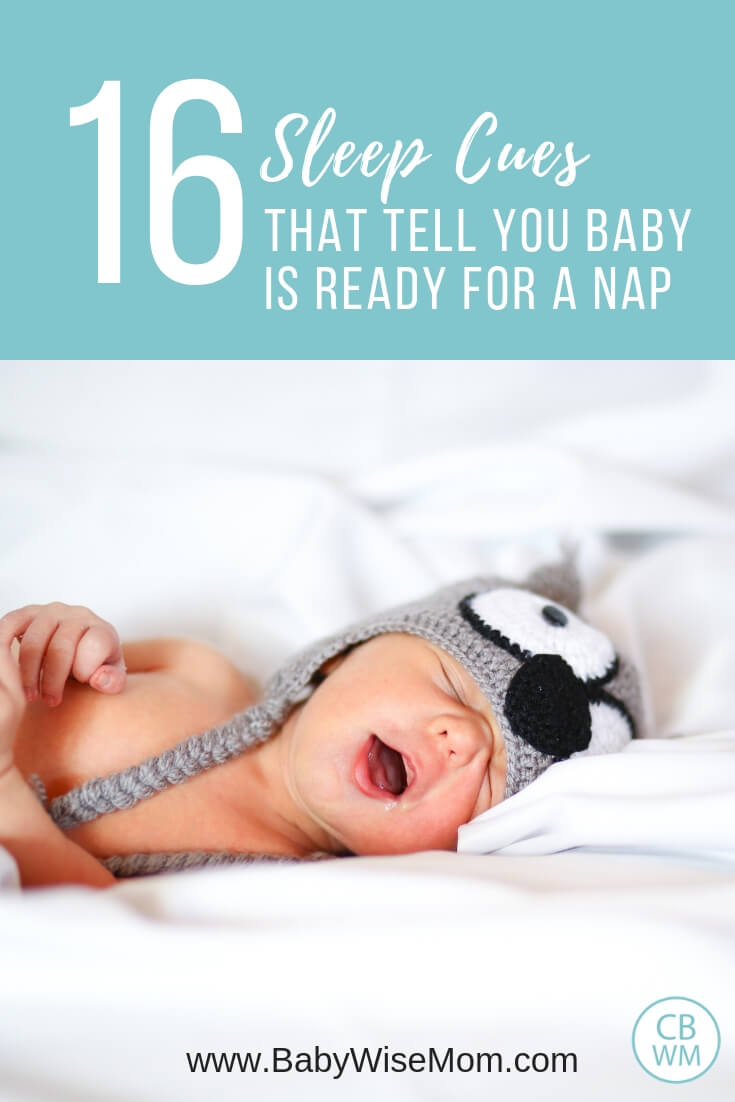 Related Posts:
Reader Comments/Advice:
Emily said…
That is so funny, when my daughter is tired she'll pull her ear, fall a lot and cry when it actually didn't hurt (this is her best cue), or rub eyes. She was right on with my daughter!
October 2, 2008 1:46 PM
Plowmanators said…
Emily, thanks for sharing that. I think it is always good to get a list of cues from other moms so people can be more likely to recognize the cues in their kids.
October 6, 2008 2:57 PM
How useful was this post?
Click on a star to rate it 1-5!
Average rating / 5. Vote count:
No votes so far! Be the first to rate this post.
We are sorry that this post was not useful for you!
Let us improve this post!
Thanks for your feedback!