Is baby taking short naps? Here is an easy way to get baby taking longer naps and fix those short naps. This trick is counterintuitive, but it works!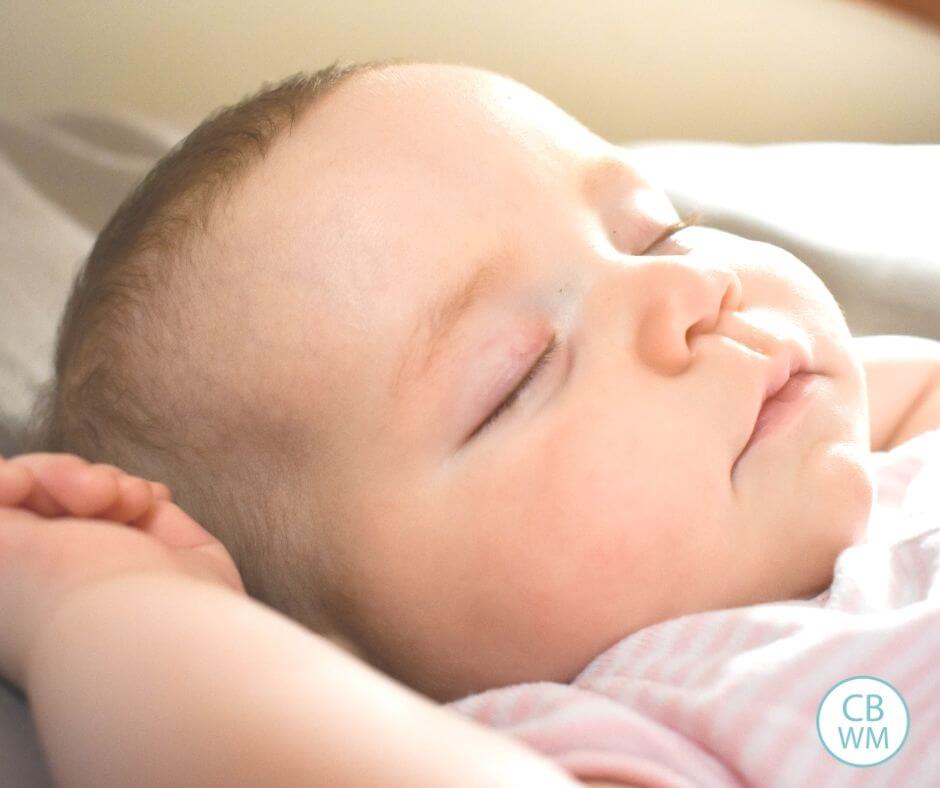 It seems most if not all moms come across short naps at some point in time. There can be many different reasons for short naps. You can really go down a rabbit hole looking for the root cause of your sleep issues. Sometimes it takes a lot of effort, but many times there is a simple solution to your short nap problems.
I would like to share my number one fix for both short naps and long crying sessions before naps.
How to Fix Short Naps
The nap/crying fix is nothing new.
Shorten waketime length.
"During the first two months, if your baby is not napping well, try cutting back on his waketime by 15-minute increments" (On Becoming Babywise, p.130).
That's it. Whatever time you are starting nap right now, try starting it 15 minutes sooner than that.
I wanted to stress this fix. It is not something I really gave much weight while Brayden was a young baby, but learned as he grew how true it was. I do, however, apply it to all ages of babies now and often even with toddlers.
If your baby cries a lot before a nap, there is a good chance he was up too long. If your baby typically doesn't cry at all but cries before a particular nap, he was likely up too long. Read up on how to calm your overstimulated baby here.
---
Read: The First 5 Things to Check When Your Baby is Taking Short Naps
---
Finding the Correct Waketime Length
As your baby gets older, it is easy to let him stay up too long. Many of them change their sleepy cues or drop the cues altogether.
You also want your baby to get all the waketime possible, often in hopes of a good, long nap will follow. This will often backfire.
Maybe you were just having too much fun with baby-and I know we start to miss our babies as the nap draws on.
If your baby is waking early, the first thing I would do is evaluate your waketime. Be aware of the time he wakes from the previous nap so you are sure to get him down in time for the next nap.
---
Read: When and How To Extend Baby's Wake Time Length
---
The timing of naps stays important way beyond the young baby months.
I have found that even at 9 months, Kaitlyn needed to be down in time for a nap. If not, my 2 1/2 hour sleeper turned to a 1 hour sleeper. Sometimes she went back to sleep, sometimes not.
If she was down in time, her nap was seamless.
Even with Brayden as a toddler, getting down for his nap in time was important. His nap started at 1:00 PM. If he was down by 12:50-1:00, he fell asleep almost immediately. If he was down by 1:15, however, he would take at least an hour to fall asleep. He just stayed in his bed and sang to himself. It also wasn't unusual for him to not fall asleep at all after getting down 15 minutes late.
Read all about Optimal Waketime Lengths here.
Conclusion
While this is an easy fix, do not discount it. I always recommend it be the first fix tried when problem-solving because it is so commonly the culprit and so easy to fix. Some moms are hesitant because they don't want their baby waking any earlier, but if baby is taking a 45-minute nap and you move downtime back 15 minutes and baby sleeps 1.5-2 hours instead, baby is sleeping much past that old 45-minute mark!
For comprehensive help on getting great naps, get my eBook The Babywise Mom Nap Guide.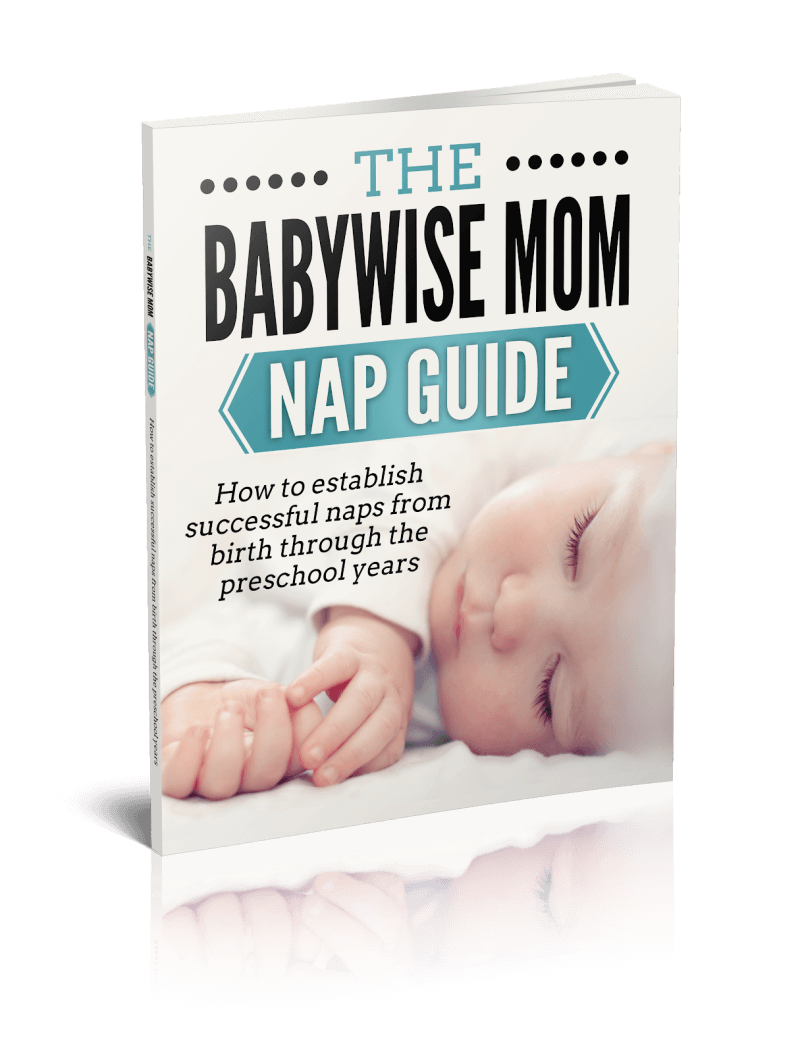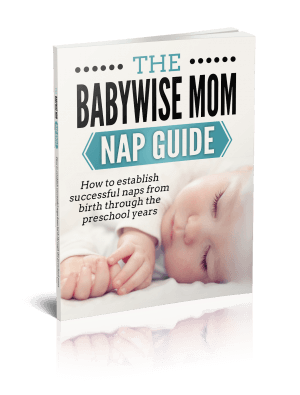 Other Reasons for Poor Sleep
If your baby still is waking early after trying this fix, check out these posts for more ideas:
Read more about short naps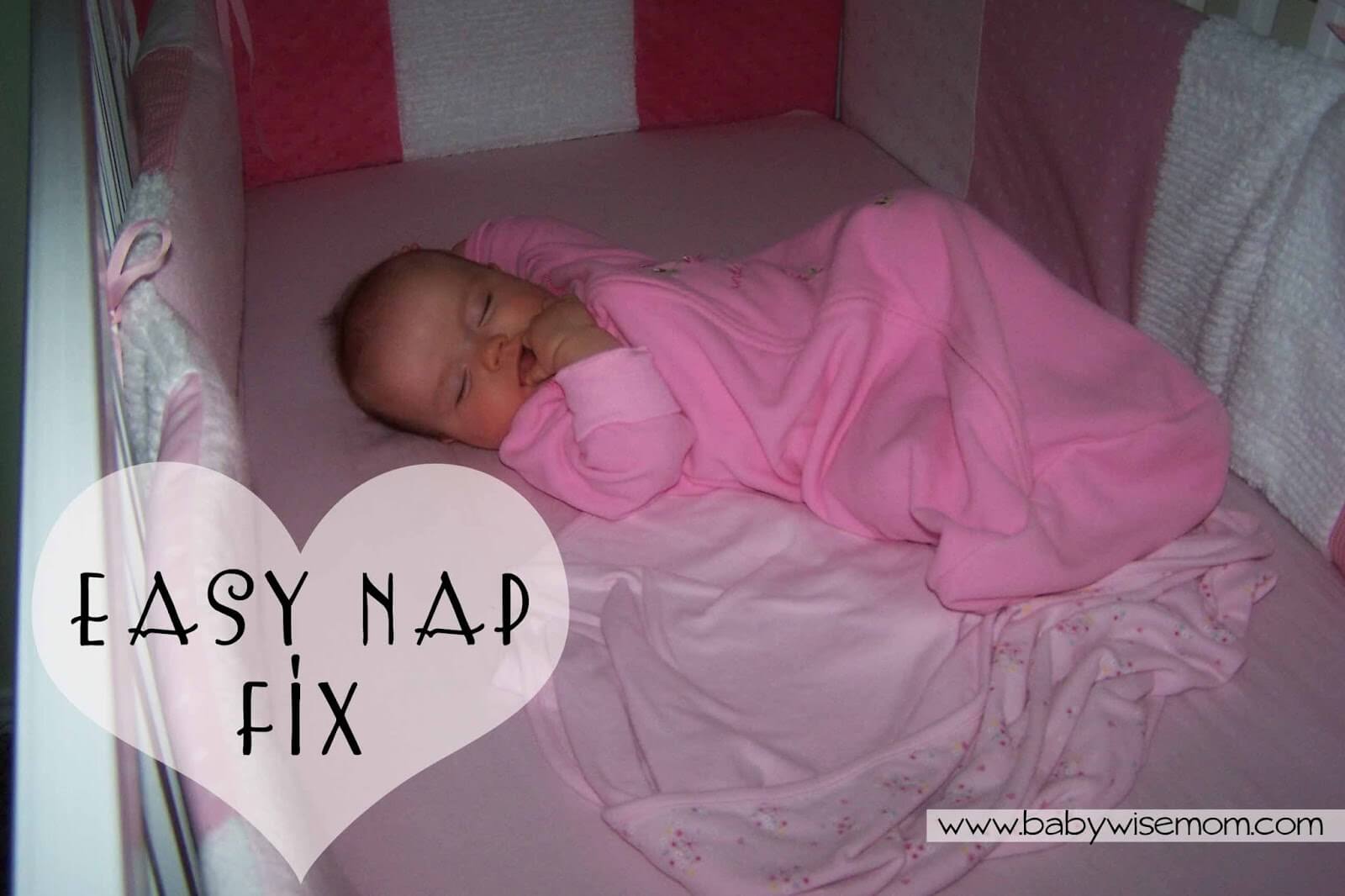 Reader Comments about Naps
Jennifer said…
Thanks for this easy nap fix. I was wondering what was going on with my DD. After reading this post I can see what is going on with her. We were laying her down late. I work a very early shift and my husband would keep her up so that I could see her before her afternoon nap. I walk in the door at 1pm. Well, she needs to be in bed at 1pm for her nap. So, I told him this week to go ahead and lay her down and not to wait on me (her sleep is more important than me seeing her…if that makes sense). So he started that on Monday and by today she was out before I came in at 1:15pm.

PTL

! Thanks for all your good info on this blog. I am slowly reading through them all. Ha. So that is why my post are so late!
April 10, 2008 12:54 PM


Plowmanators

said…
Glad to help Jennifer. Before you know it, your daughter will be awake when you get home. Good job putting her needs before your own 🙂
April 10, 2008 1:53 PM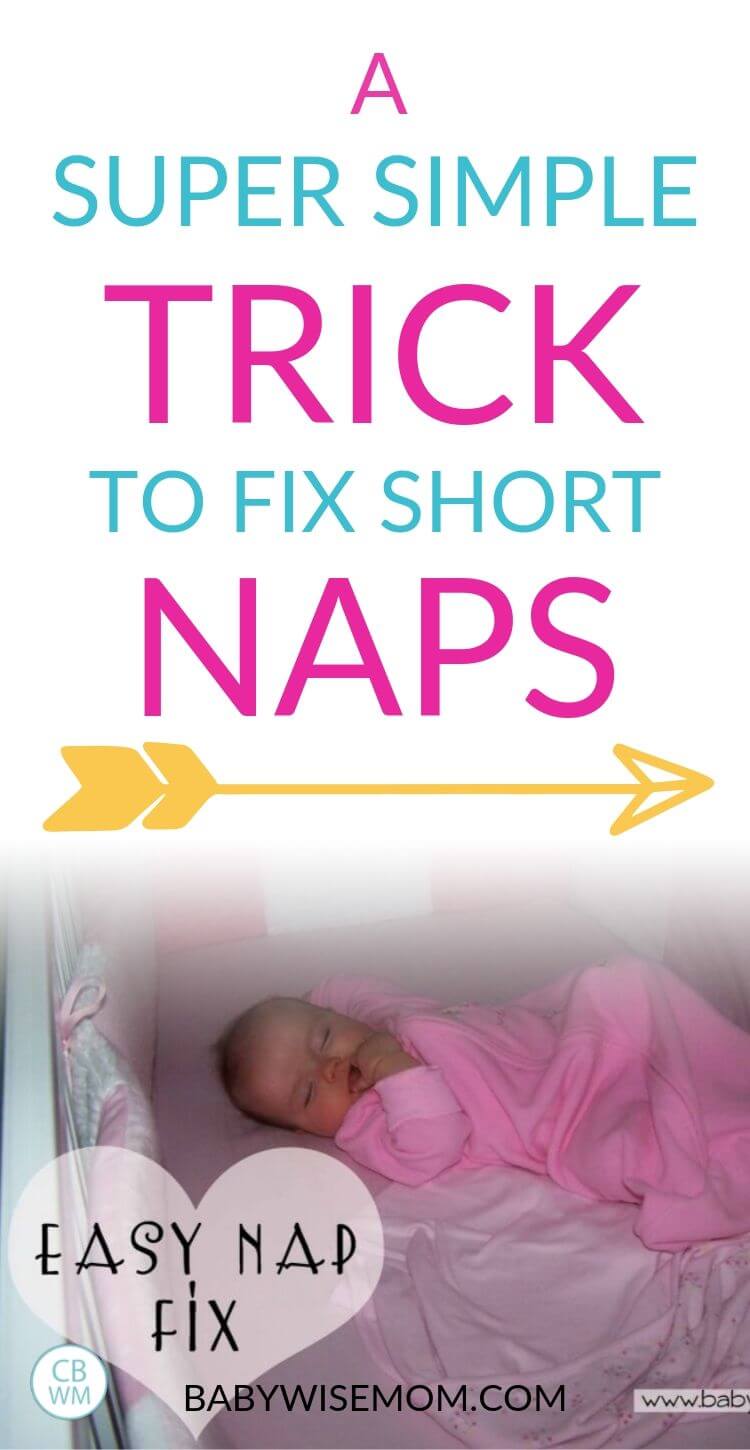 Reader Questions about Naps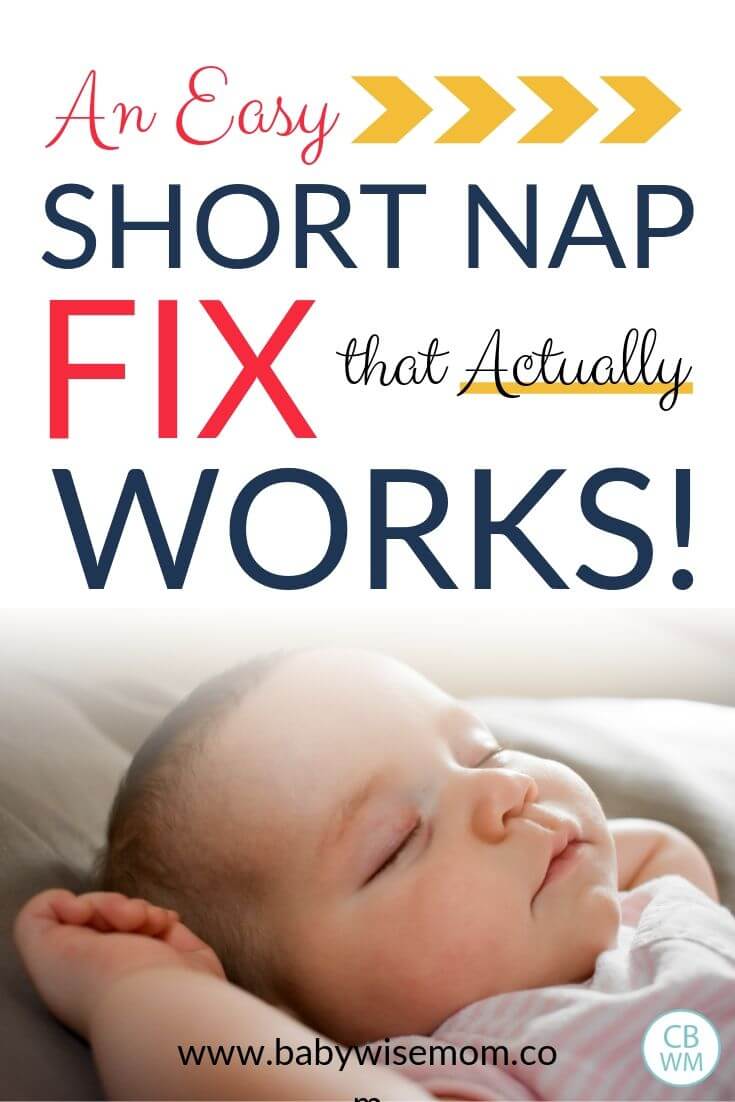 We are sorry that this post was not useful for you!
Let us improve this post!
Tell us how we can improve this post?