Daily life and schedule for an 11.5 year old tween girl. Learn about common concerns that come up with the preteen age group. This covers 11 years 3 months old through 11.5 years old.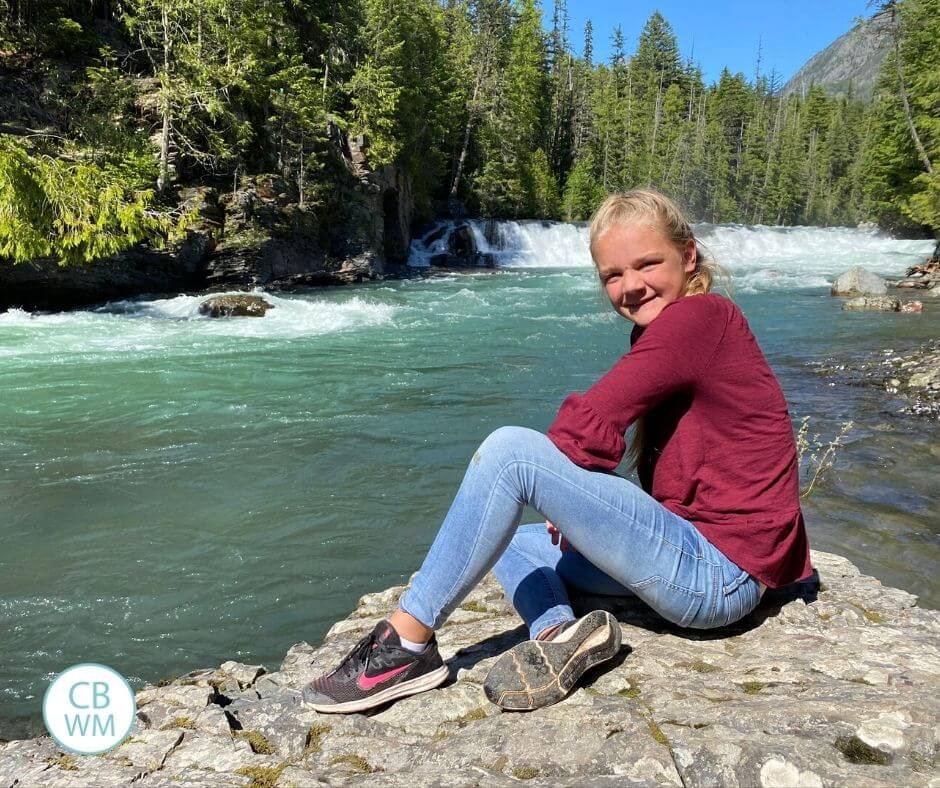 This is a summary for McKenna from 11.25-11.5 years old.
This time was spend mostly in summer, but about a month of it was during the new school year.
SLEEP
Sleep is really good! McKenna loves to sleep and sleeps a lot. She doesn't have any troubles with sleep.
GROWTH
Between age 10-11, McKenna grew three inches. Between March 2020-August 2020, McKenna also grew three inches. No joke! Her shoe size went from 7.5 to 9.5 in those months, also.
She has grown more since then and is now my exact height (and two inches taller than her older sister). I expect her to be taller than I am in another month (or less).
McKenna has always been tall for her age. I am not a tall person, but I know many women who are tall don't love that about themselves.
I have always wanted my girls to love themselves for how they are. Females really get attacked on body image and tend to basically dislike most of their features.
I didn't want her to grow up trying to hide her height. I want her to own it.
Something I have been so grateful for is that McKenna's grade actually has quite a few tall kids in it. She is not the tallest in her grade, and there is even a boy taller than she is. I think that helps her not feel like she is sticking out.
SKIN
McKenna started to have some skin issues with some acne on her forehead. I asked the dermatologist when she should go in. I wondered what age was best. He said now.
So she is on a face cream for it. It helps with that. At her age, it is a very mild cream. We also do a face mask every week, and that really seems to help the most (beyond the washing every morning and night).
I did a bunch of research on the best acne face wash and settled on this one: Neutrogena Rapid Clear Stubborn Acne Face Wash.
The dermatologist said that sunshine helps with acne, so I am hoping it doesn't become worse in the upcoming winter.
She is my first child to have any acne, so it is new territory for us.
EXTRA CURRICULARS
McKenna has been able to continue with soccer. She has been able to play games and even a local tournament (her team got first place!). McKenna LOVES soccer.
McKenna switched over to take piano lessons from the same teacher Brayden and Kaitlyn take from. She was pretty nervous, but it has gone well.
SCHOOL
School has been really good. She is able to go five days a week. The days are one hour shorter than they typically are.
There is a lot different, but she is loving being there. She loves to learn and she loves to be around friends. Her brain and her heart were both super thirsty for both things.
When she and I go for walks together, I get basically a 30 minute regurgitation of everything she learned at school that day.
I gave all of my children the option to choose to homeschool this year if they wanted, and they all chose to go back to school.
DAILY SCHEDULE
Here is McKenna's schedule for this time.
You can see her previous summary for our typical summer day.
Wake Up: In summer, it was typically 7:30. She had soccer in the morning 3 days a week and piano another day, so there wasn't much sleeping in.
During school, she gets up by 6:40 so we can do scriptures as a family before school.
Once she gets home, she does any homework or chores she might need to do. Then she might have a game or practice. She might go out and play or play in the house.
She is in bed by 8:45 PM on school nights. That works well.
Related Posts