Why does my baby not sleep well? Solving baby sleep problems for 5-8 Month olds.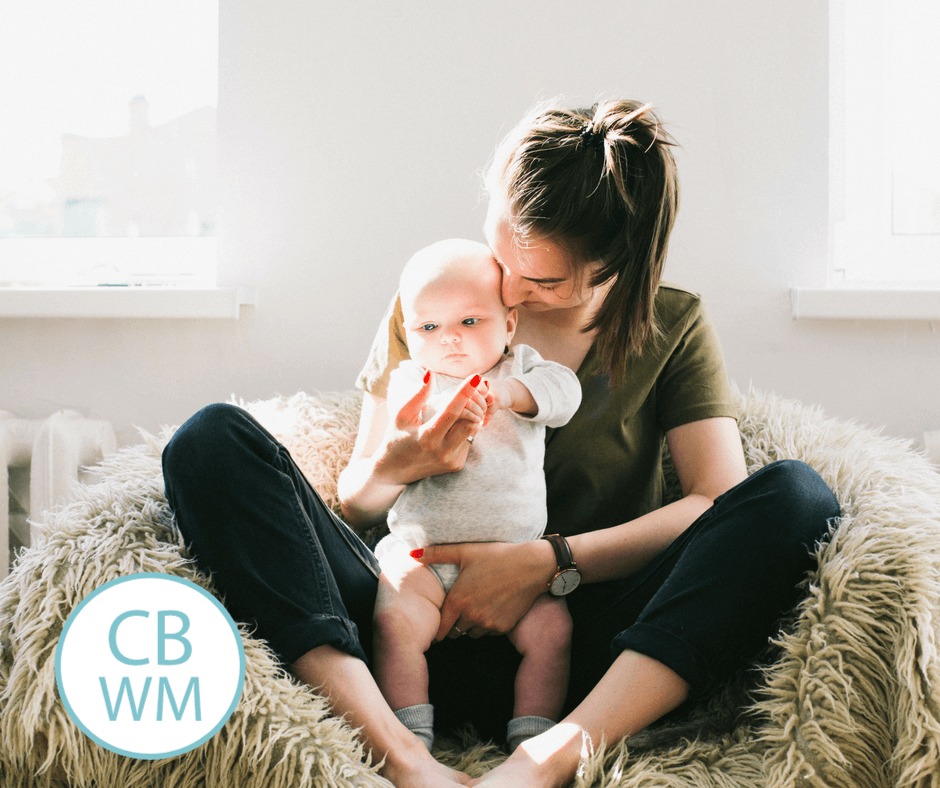 I have had several questions as of late about difficulties with a 5-8 month old baby. I wanted to bring to everyone's memory this from Babywise II (108-109).
NIGHT SLEEPING
If your child has sudden night waking between 5-8 months of age: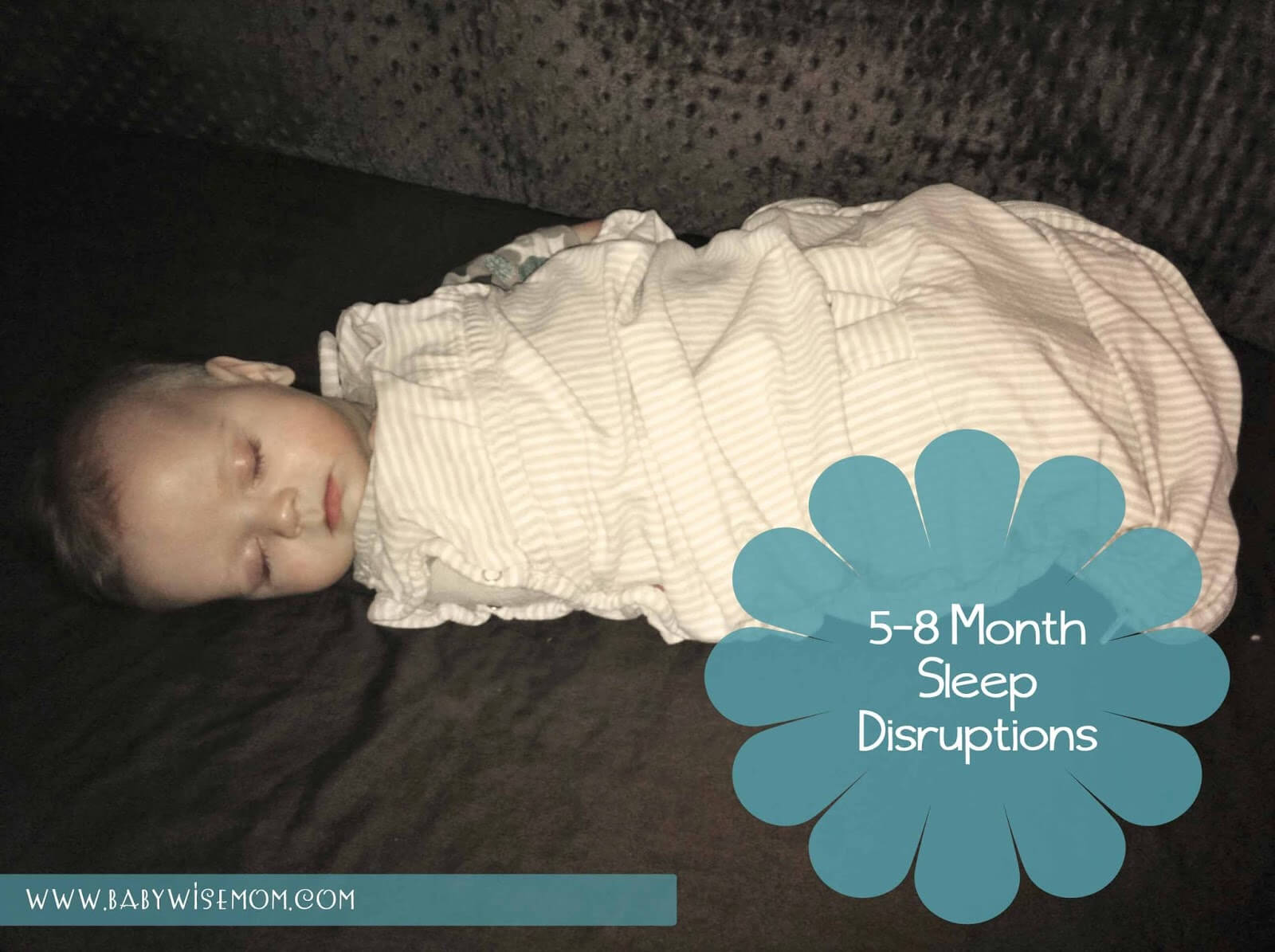 NAPS
Your child might be sleeping fine at night, but between 5-8 months start waking early from naps. This can last anywhere from 3 days to 3 weeks, according to the book.
Be confident that with the exception of a third nap, your child does need a nap longer than 45 minutes.
The waking appears to be due to a new awareness of surroundings. As your child transitions from

RSP

and ASP sleep, something wakes him. It can be something as simple as a door shutting. Many children don't want to miss out on the action. My son was (and is) this way–he is almost 3 years old. When he was 6-12 months, we were very cautious at the 45 minute mark during naps. We would be really quiet so we didn't wake him up. He now sleeps great once he is asleep. My daughter (almost 13 months) has always loved sleeping, so this hasn't been an issue for her. She has had her

occasional

nap disrupted by a barking dog, but 99% of the time she sleeps right through noise.
Also check out these posts: 45 Minute Intruder, Naps: Troubleshooting.
Not all babies experience these troubles, but some do. If your baby is one of them, consider these factors first in your troubleshooting.
For more information on this topic, see 10 Reasons Your 5-8 Month Old Stopped Sleeping Well.


Reader Questions: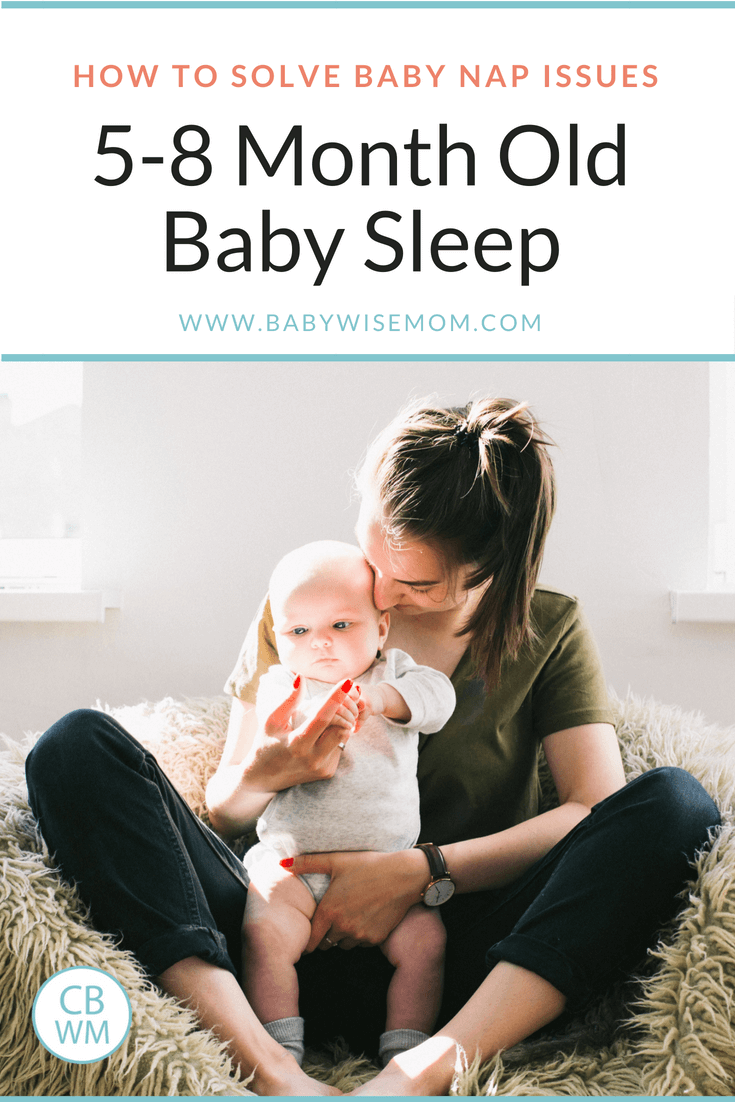 Mark said…
Need Help!!sara is almost 6 months and we have been doing BW since she was born however the last week or so her napping and nighttime sleep feels like a newborn. her schedule the last few weeks: BF/eat 630, 1030, 230, 630 with babyfood offered after each feeding. then at 7p bath and singing/praying then bed. she would wake up once or twice in the night wanting her pacy but would go back to sleep. the last week she has woke up multiple times. i tried CIO last night and she cried for 2 hours–i would check on her every 10-15 in without her knowing but i do not know what to do. we got 6 mo shots today and the pediatrician says all her recent behavior is due to teething! what do you think? any recommendations about teething (he said motrin every 6 hours). also, she has gotten where she wants to be held all the time and continually entertained. she use to do some independent play too and did well but the last week or so feels like we are starting all over. any advice or suggestions is welcomed…. thank you for your site. stacy 🙂
July 23, 2008 6:42 PM
Plowmanators said…
Stacy, There are several possibilities. One is major growth spurt at 6 months. Teething is definitely possible. See this post: Tips and Tricks: Teething. Also see this post: 5-8 Month Sleep Disruptions. It is also possible the paci is interfering with life.
July 25, 2008 1:55 PM
We are sorry that this post was not useful for you!
Let us improve this post!
Tell us how we can improve this post?