Newborn schedule for baby's 13th week. Baby newborn schedule and routine for the thirteenth week of life. 12 week old newborn routine. Find out what to do with a newborn all day, feeding intervals, and playtime activities.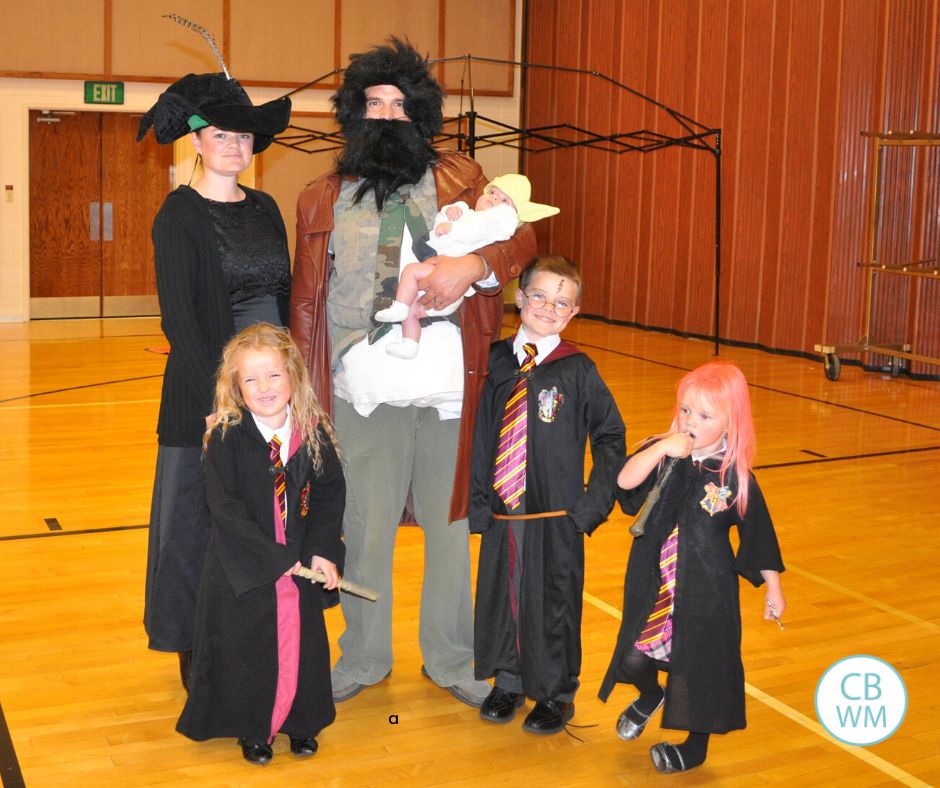 This is a summary for Brinley's 13th week–she was 12weeks old.
Any Harry Potter fans out there? Brinley was Dobby the house elf for Halloween. My husband was Hagrid, I was Professor McGonagall, Brayden was Harry Potter, Kaitlyn was Hermione, and McKenna was Ginny Weasley.
Brinley was going to be a wizard (I guess witch), but my friend Manda had the idea for her to be Dobby. So we ran with it.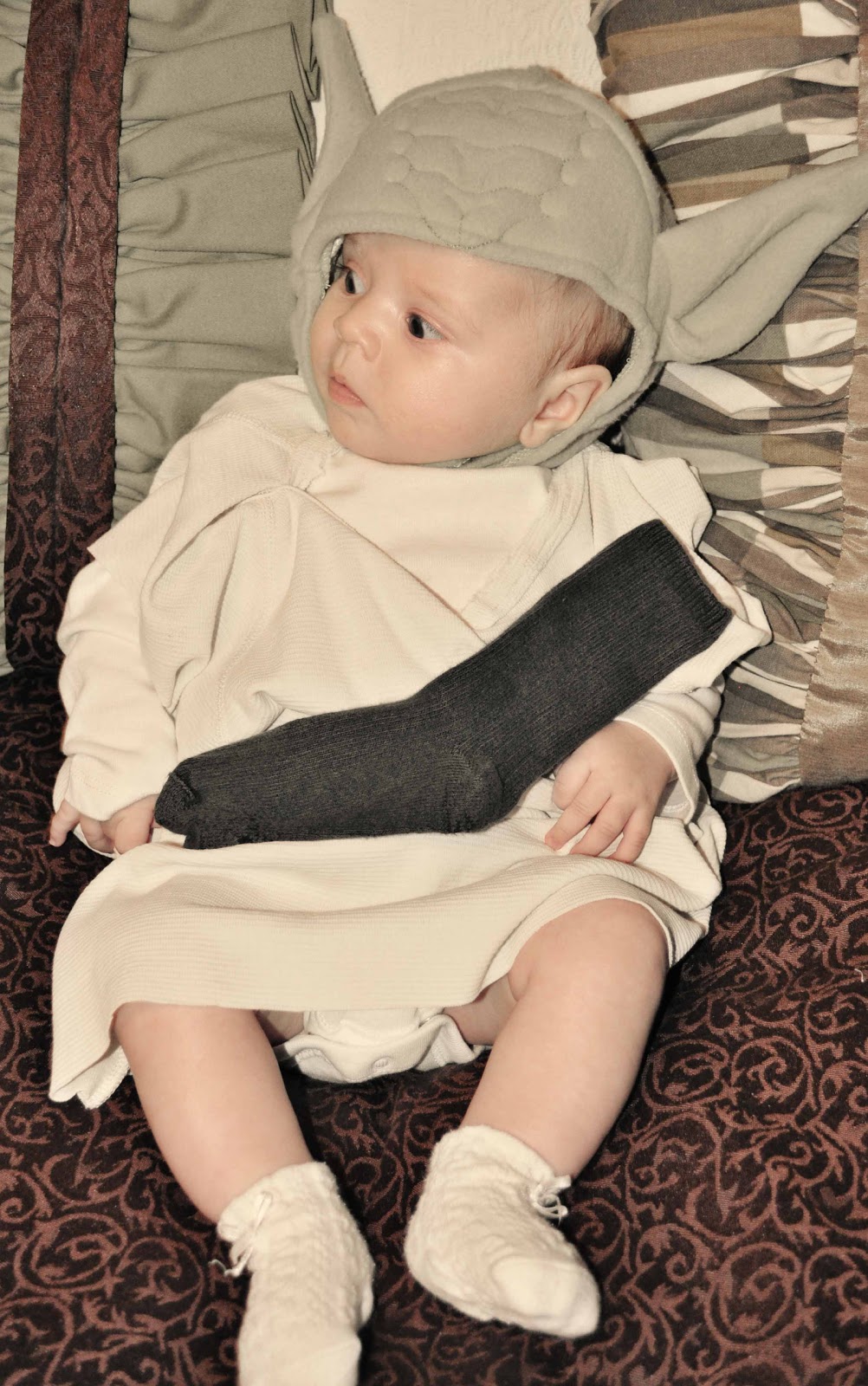 This is a summary of Brinley's 13th week–she was 12 weeks old. This is the last of the newborn phase!
EATING
Oh eating. So this is wonder week 12 week. The most notable thing for me with wonder week 12 is the non-eating that happens.
It can be very hard to get your baby to eat. We had only one day of this. Then I started lightly keeping my free hand on the back of her head and found she would nurse as normal if I did that.
She also refused the bottle again this week. I was helping in Kaitlyn's class at school and my mom was watching her and she refused the bottle.
Later in the week my husband tried to give her one, and she wasn't so offended as she was with my mom, but she also didn't really eat. I fear our bottle days might be over. We will keep trying though.
PLAYING
Her two favorite toys right now are the activity gym and her bouncer seat. She really, really loves the bouncer seat.
She also likes to look at light fixtures if they stick out from the ceiling. She loves the ceiling fan (not moving).
She also started having a longer waketime this week. She now does 60 minutes for each waketime length.
SLEEPING
Sleep was good and normal this week. She had one day where she ate sooner than usual. I guess that was a growth spurt day?
I moved her into a larger diaper at night. So in the day she wears size one, but through the night she wears size two.
WONDER WEEK 12
I find Wonder Week 12 to be one of the less intrusive of the wonder weeks. This is about smooth transitions. Your baby will be able to move more smoothly after this week.
So by the end of the week, Brinley was less likely to smack herself in her face. I did love how she would do that and then look really offended 🙂
After this wonder week, there is a good chance your baby will be ready or close to ready to drop the swaddle. She is a lot less jerky. So we will try that next week!
>>>Read: The Wonder Weeks and Sleep
NEWBORN SCHEDULE
This is our daily schedule. Remember it was shifted to prepare for the time change.

8:10–feed
9:10–nap
11:30–feed
12:20–nap
3:00–feed
3:50–nap
6:00–feed
7:00–nap
8:00–feed, then bedtime
10:15–dreamfeed
HELPFUL BOOKS
RELATED POSTS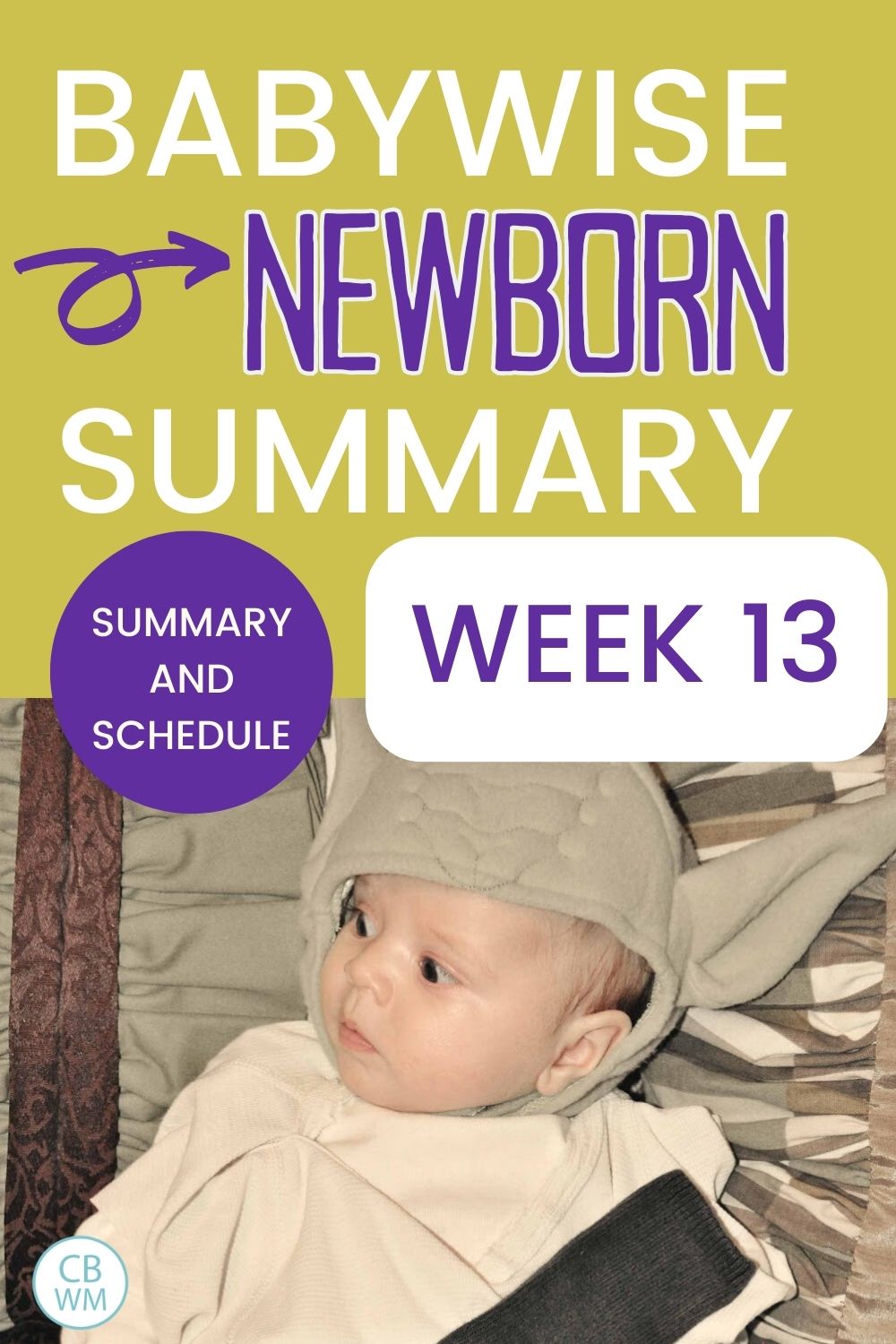 Brinley Newborn Summaries
A list of all of the baby newborn summaries for Brinley. Get a week by week summary of what is going on and a typical weekly schedule and routine for a newborn baby.