21 different products for the kitchen that will make your life easier! These make great gifts for you and great gifts for others!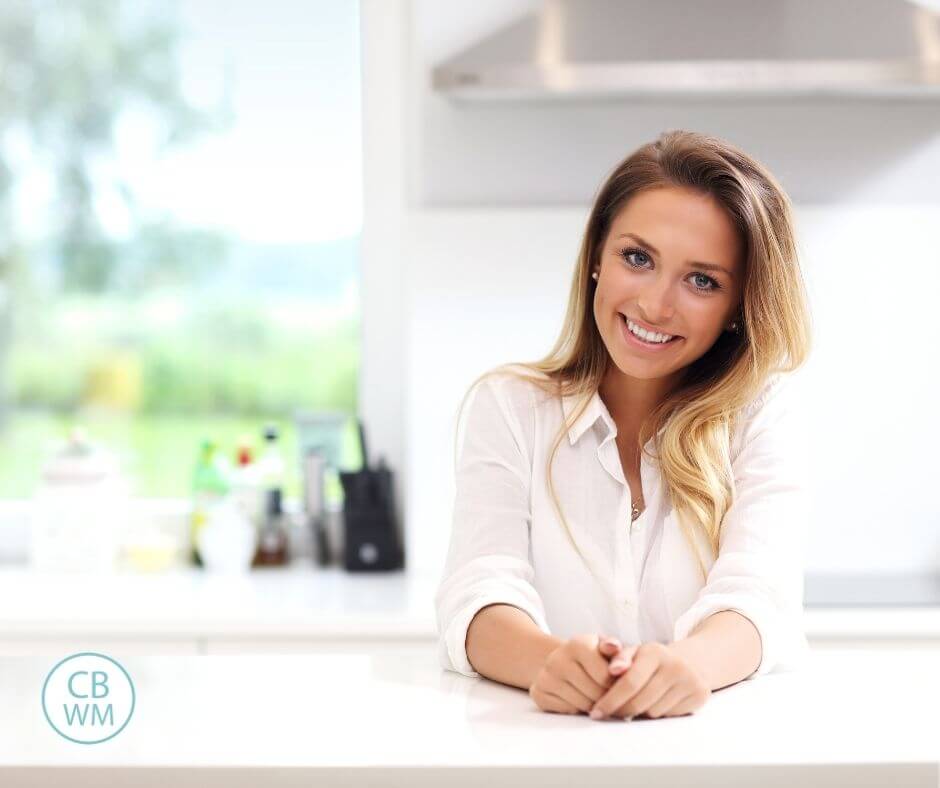 Things get pretty busy in life, no matter how many kids you have or whatever else…life gets busy.
But as I add children to my life, I come to appreciate more and more the products in life that just make things easier.
I thought I would share things I have found to make my life easier in the kitchen.
These items are great for you to get for yourself, for a gift registry, or for gifts for others. You can find great idea for your mom or mother-in-law. These are great ideas for anyone in your life who loves to spend time in the kitchen but loves to make life easier.
Favorite Kitchen Products
Below are some of my very favorite kitchen products that just make my life easier. This is in no particular order.
I have found these to be multi-functional. I can use them as serving dishes. I love the look of food in clear glass.
I can also use them as "tupperware." Whenever we have something like tacos or Hawaiian Haystacks (anything that requires toppings), I put the various toppings in these dishes. Then, when there are some leftovers, I pop the lid on and clean-up is done.
I have a lid for my 13×9 baking dish. Whatever is left over can just stay in the dish with a lid on top. I like the idea of storing food in glass rather than plastic.
You can also bake in these dishes. I use the small circle ones to make individual cakes for kid's birthdays. Then they can have their own special cake. This is especially handy on that first birthday if you want to let baby dive in.
I don't know if this necessarily makes my life easier, but it makes it better and since I am talking kitchen, I thought I would throw this out there in case you haven't heard of them.
If you bake, this really is a must-have. This is a product that fits in your cookie sheet. You put your cookies, rolls, etc. on it.
The easier part is that it creates a non-stick surface without having to grease the pan.
You can also use these to roll dough out on, so you don't have to flour your counter up.
The better part is that food cooks very nicely on it. These are pricey (about $20.00 a piece), but worth it. Very worth it. It rolls up nicely, so it could make a nice stocking stuffer (and has in mine 🙂 ).
Most people probably own a pizza cutter. Let me tell you the pizza cutter's best use.
Cutting pizza? No, no.
Cutting whatever food up for your young children.
Pancakes, waffles, sandwiches…you can spend several minutes with a fork or a knife, or several seconds with a pizza cutter.
Oh yes, this thing is quite handy. And it makes my life so much easier.
This is one of those things I heard about but didn't buy for years because, really. Who needs a cookie scoop? I can use a spoon just fine.
Oh! I need a cookie scoop. I do.
Yes, I bought one within the last two years. Do you know how much time I save making cookies? I don't either, but it feels like an eternity's worth of time.
So simple. It also makes your cookies all quite uniform in size, which honestly doesn't matter to me, but matters to some.
And this thing isn't only useful for cookie dough. I have also used it quite often when scooping out butternut squash after I have baked it for McKenna. Love it.
My guess is this is something some people will love and others will feel "eh" about.
I LOVE this thing. It is so easy to get the green and the core out of the strawberry with this thing.
Now, my husband usually just uses a knife, which baffles me. I ask him why he doesn't use the huller and he says the knife is fine.
The knife is fine; this is faster, more efficient, cleaner, wastes less of the actual fruit…so I much prefer it, but my husband doesn't use it even it is five feet from him, so I guess it isn't for everyone.
We love garlic at my house. If a recipe calls for one clove of garlic, we will put at least three in. We love it.
We had previously been using a garlic press, which we thought was better than chopping (and it is). But it wastes a lot of kind of juices the garlic. My mother-in-law found this and gave it to us one year at Christmas.
Oh yes, this is what you want for garlic. Fabulous. Easy to use. Cuts the garlic nicely. Easy to get every last bit of that garlic out of there. This makes my life much easier.
I make a lot of rolls and breadsticks. I always like to baste them with butter. My mother-in-law noticed one year that my (cheap) baster was not looking so hot.
She found some silicon basters for me and I have really liked them. They clean really well, which is something my old baster (made from wood, metal, and something else??) lacked.
These wash well in the dishwasher without rusting or cracking. Anything that washes well in the dishwasher makes my life easier.
This is another one of those products I really like but my husband doesn't use. I find that this makes nice, uniform slices. He prefers to just use a knife and cutting board.
This product is one both my husband and I love. I have memories as a kid sitting at the table grating cheese before a meal that required it. I hated that job.
So now that I am the mom, I don't want to be grating cheese anymore, and my kids are too young for me to trust with the grater…or have been…maybe Brayden is close.
Anyway, say we are having Tacos and want cheese on our tacos. Rather than grating cheese and estimating how much we will use, we just grate cheese right into the taco. Love this.
Truly, this is one of my all-time favorite items in my kitchen. Like I said, I make a lot of rolls and breadsticks. I also make sugar cookies, pizza dough, and other things that need to be rolled out.
This little thing makes rolling out so much easier and cleaner! I roll my dough out into a cookie sheet. I use this little beauty. It is small enough to be able to roll dough well in the cookie sheet, and I don't have to overwork the dough with it.
Can colander? Yep! This is super handy. If you have a can of black beans you want to rinse, you can use this to drain it, rinse, drain it, rinse. You don't have to use a bit colander for the job! This saves on dishes!
I got my rubber spatulas from a kitchen supply store that is owned locally. I absolutely love them. The problem is I have no idea what brand they are or anything.
These rate extremely well on Amazon. These really clean out a bowl well when you are baking.
My mom gave this to me a couple of years ago. It is very handy for mixing simple stuff up, like pudding or individual protein shakes.
This is one of my very favorite things in my kitchen. Love it, love it, love it.
If you are a bread maker at all (rolls, bread sticks, bread, etc.), this is the kitchen mixer you want. It can make so much more at once, which saves you time.
It does great on all of the other kitchen stuff, too. It isn't as "cute" as a KitchenAid, but really just a lot better if you do bread at all. My mother-in-law has a KitchenAid and when I try to make my rolls in it, my recipe is too much for it.
There are also lots of attachments you can use with the Bosch Kitchen Mixer, like a blender and graters.
I have this salad spinner. I love salad spinners. They get the water off of lettuce so well, which makes for an easier time making salads.
Spinning the salad spinner is one of those jobs kids love to do, so that is another bonus of the salad spinner.
The basket removes, so you can use the clear bowl as your salad bowl after you finish spinning the lettuce, which means one less dish to wash.
I first saw this Orblue Onion Slicer on a sponsored ad on Facebook. I have already expressed how I feel about having a special kitchen gadget for everything, so I watched the video more with the intention to laugh at it and shake my head at people.
I have a knife. I have a cutting board. I have hands. That has always been enough to cut onions.
But it looked pretty awesome.
I decided I could risk it to see if it was worth it. Plus I can often talk myself into trying certain things out in order to be able to report awesome things to you all.
If you find yourself often chopping onions, this is a gadget you will love. If you don't chop onions, I wouldn't really go for it. Maybe for a tomato (though I honestly have never used it for a tomato). I tried it once on a cucumber and decided it just slowed me down.
For the onion, however, it is worth it. It makes the process faster for me. Above all, the size of the onion pieces once chopped are very uniform. This is especially handy any time I am using the onions raw (like in a pico de gallo or in a summer salad). 
I definitely wouldn't be as successful at consistetly having dinner for my family each night without a slowcooker.
It is great for when you have a busy day and won't have time to make a meal or for when it hot outside and you don't want to heat up your house cooking dinner.
This has a timer, so it cooks for as long as you set it and then switches to warm. I do about 2-3 slowcooker recipes most weeks. They are so easy to do and the meat is always cooked very well.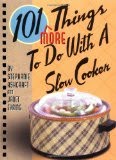 If you have the slowcooker, you need some recipes. This cookbook along with the 101 More Things to do with a Slow Cooker are fabulous. The include a variety of recipes from main dishes, to drinks, to soups, to desserts…we really enjoy these.
This isn't like a slowcooker (yet it can be used as a slowcooker, so points for reducing the number of small appliances we need in our lives).
You don't fix it in the morning and walk away. It also takes longer to really cook food than you might think. The ravings of it cooking something in 40 minutes do not account for the time the machine took to get up to pressure, so you will be in it longer than you might think. Keep that in mind when you are planning out what time you need to start a meal.
The great thing, though, is you get slowcooker tenderness in 1-2 hours instead of 6-10. That means if you forgot to get things started in the morning, you can still make dinner that evening.
It is also great for cooking potatoes, rice, and the perfect boiled eggs (find a recipe here). It also is great for soups.
Okay, if you use a microwave, you really must get one of these. This is an item you put in your microwave. I leave it in there at all times.
Then whenever you put something in there, you put it under this.
You would be able to go months without cleaning your microwave. Really. You throw that plastic cover in the dishwasher when it is dirty and walk away smiling.
I wipe down my microwave as a formality. It takes me a few seconds. Cleaning is no more!
Last, but not least, we have the Cuisinart food processor.
This makes making baby food, freezer jam, zucchini bread….lots of things lots easier. I shredded a years worth of zucchini to freeze in the amount of time it would have taken me to do one batch of zucchini bread shredding by hand. So I love it.
Related Posts